Conclusions from the United States Grand Prix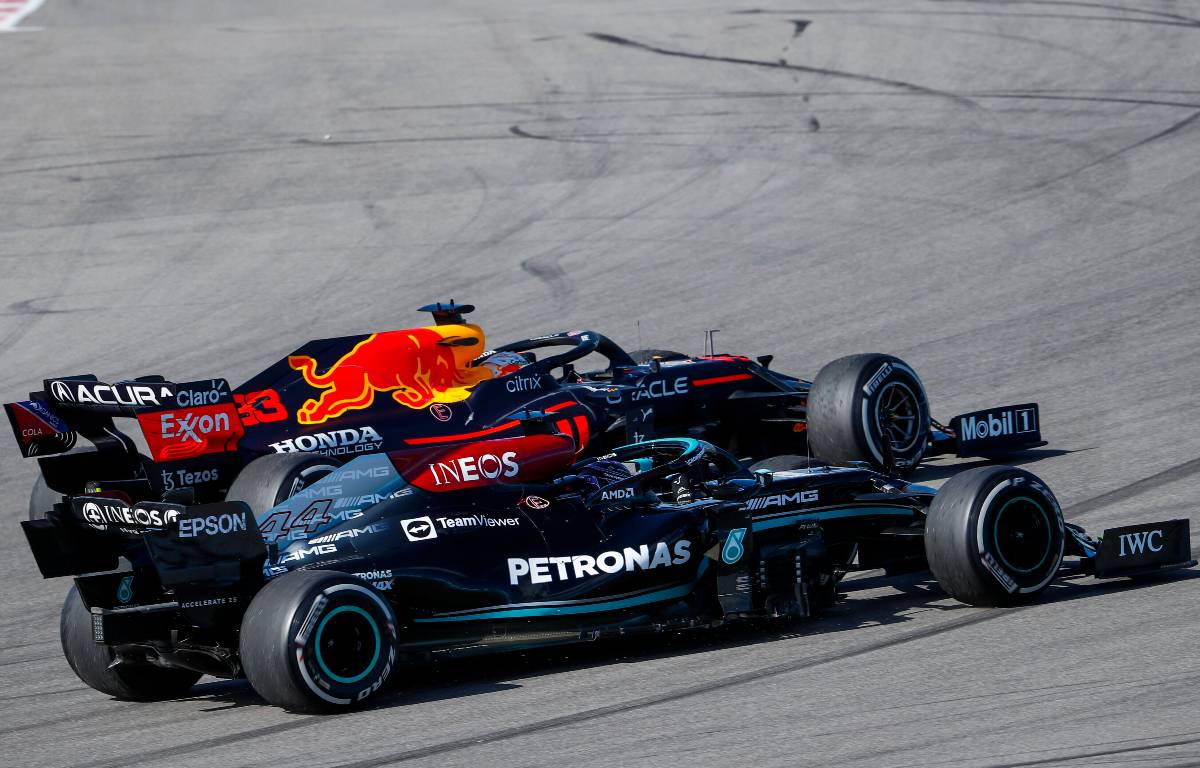 Max Verstappen held on in a thrilling finale at the Circuit of The Americas to extend his World Championship lead to a potentially significant 12 points.
Here are our conclusions from a nail-biting United States Grand Prix, which may just prove to have been a pivotal point in the pulsating title battle.
What a race!
What. A. Race.

Max Verstappen managed to hold off a charging Lewis Hamilton in an absolutely absorbing #USGP 🇺🇸https://t.co/mlZsmGQyHT #F1 pic.twitter.com/qB6LkYOgy9

— PlanetF1 (@Planet_F1) October 24, 2021
The first of the flyaway events that will determine the outcome of this remarkable season always promised to be something special, and it absolutely delivered in full.
A bit of everything has been witnessed over the opening 17 races this year – wet weather, dramatic collisions, surprise winners, but sometimes all you need is the two best drivers in the fastest cars going head-to-head to produce an amazing spectacle.
Apart from at the opening corner, there was never any danger of another crash between Verstappen and Lewis Hamilton the way the race panned out, but a grand prix that came down to strategy still proved to be thoroughly gripping with a winning margin of only 1.333s.
You could tell just how much Verstappen's victory meant to Red Bull simply by the raw emotion in team principal Christian Horner's voice, in his immediate post-race interviews in particular, and that simply has to be due to the influence this result could have on the destiny of the Drivers' Championship.
As Hamilton hunted down his prey in the closing laps, a 14-point swing was on the cards. The seven-time World Champion could have gone two ahead, but instead he is 12 behind as what had looked to be an inspired strategy from Mercedes, making their pit-stops later than Red Bull to have the greater pace at the end, came up just short of its target.
After the engine penalties that put distance between the title rivals on track in the previous two races, and the unedifying Monza collision before that, it was refreshing to see Verstappen and Hamilton in a straight fight like they had been so often earlier in the campaign.
Five races remain and they should all have something to savour. Mexico has a unique atmosphere, Brazil a terrific circuit, Qatar and Saudi Arabia are brand new to F1 and Abu Dhabi, with its revamped track, could decide a tussle that will never be forgotten.
The twists and turns throughout 2021 show nothing can be taken for granted, but you get the impression Red Bull know just how important Verstappen's eighth victory of 2021 could be.
Not for the first time, it was the drive of a champion-in-waiting.
Performance predictions are futile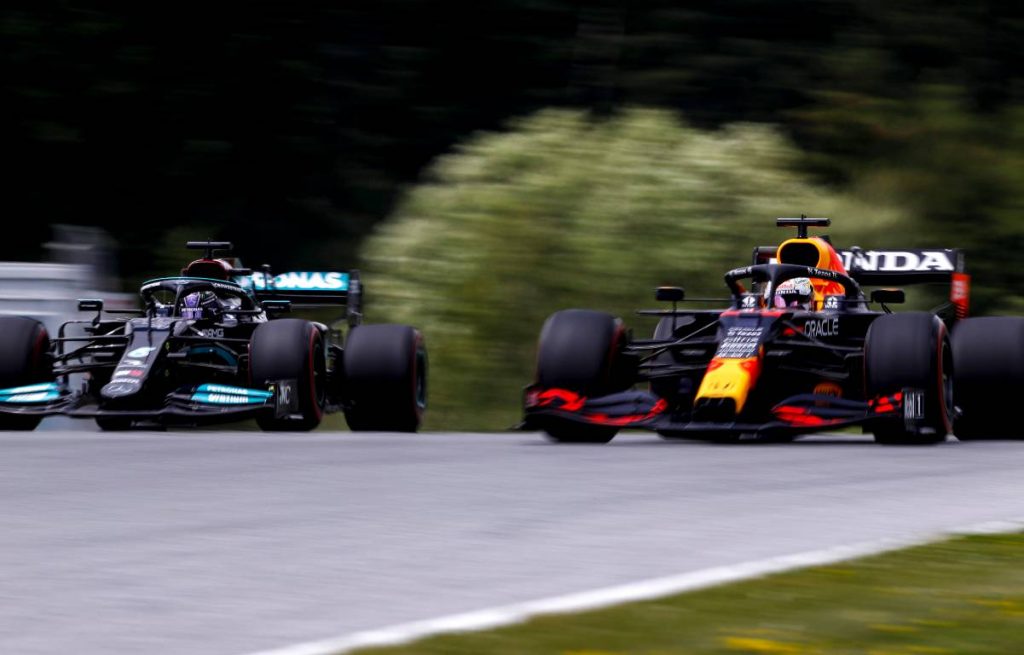 With a maximum of 133 points still available to each driver, an advantage of 12 is no big deal, of course, although Verstappen would much rather have that than be trailing by two.
But does either team have a distinct performance advantage that should see them grab the lion's share of those points between now and mid-December?
Austin was inconclusive in that respect as free practice, qualifying and the race itself swung one way and then the other, just like the season as a whole.
Mercedes had the straight-line speed edge, perhaps due to the rear suspension 'device' Horner had discussed on Friday, but then after qualifying James Allison opined that Red Bull had enjoyed the "stronger weekend of development".
Red Bull traditionally have good records in Mexico and Brazil, while Qatar and Saudi Arabia are complete unknowns, and that is the beauty of this fight. We simply don't know which team will have the advantage at any given race.
And especially with Red Bull having just turned over their adversaries in a Mercedes stronghold – which was surely another key factor in their exuberant post-race celebrations.
Reliability will, of course, be paramount, especially on the engine side. Toto Wolff says a DNF would be a "killer", so clearly nothing will be left to chance with Hamilton's power units.
Prancing Horse at full gallop
🏁 #USGP 🏁

Solid race by @Charles_Leclerc P4 and @CarlosSainz55 P7 💪

Grazie ragazzi! 👏#essereFerrari 🔴 pic.twitter.com/RVG0mddAE6

— Scuderia Ferrari (@ScuderiaFerrari) October 24, 2021
Just as fascinating, albeit of lesser importance, is the battle for third place between McLaren and Ferrari – and the smart money may now be on the Scuderia to come out on top.
These two teams tend to thrive at different types of circuit, but it appears to be Ferrari who now have the momentum following McLaren's strong performances in Italy and Russia.
Engine upgrades have helped Charles Leclerc and Carlos Sainz and while the latter was hindered at Austin by having to start on soft tyres, his Monegasque colleague had a lonely kind of race but a very effective one.
Running in P4 throughout, there was even a point heading towards the closing stages when it looked as though Leclerc might just challenge Sergio Perez for the final podium position, with the Mexican not feeling 100% and also suffering from a drinks system failure.
Sainz was battling with championship rivals Lando Norris and Daniel Ricciardo, managing to keep ahead of his former McLaren team-mate, and now being just 3.5 points behind the Woking outfit it would be no surprise if the Italian giants' renaissance continued by moving into the bronze medal position in Mexico.
Tsunoda may be starting to mature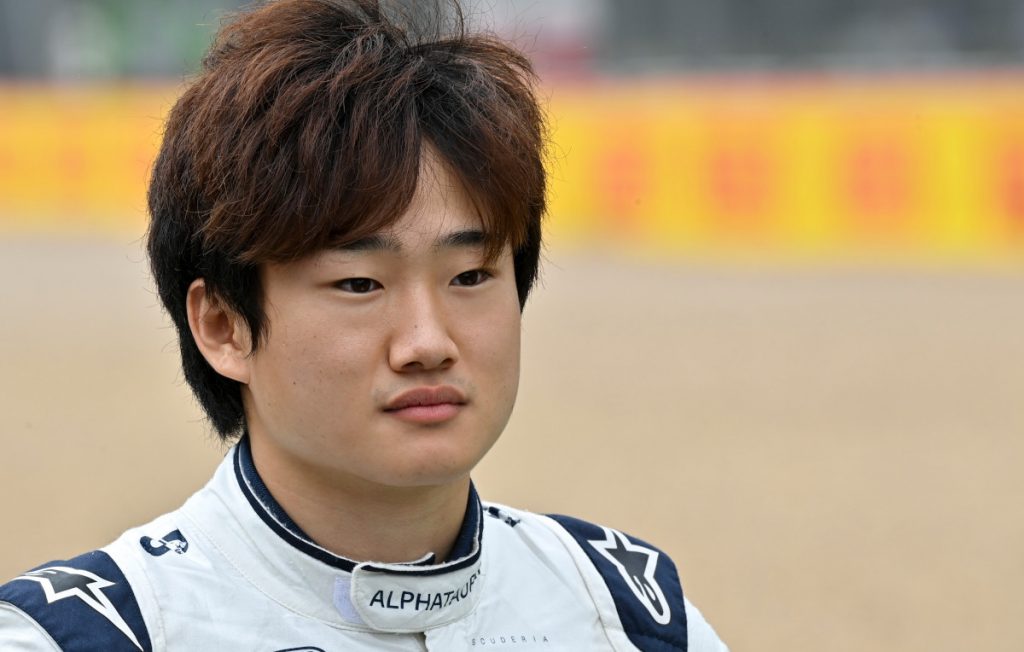 We've been waiting for it a long time this season, of course, but there may just be signs of Yuki Tsunoda beginning to show us what all the fuss was about when he entered Formula 1.
The AlphaTauri driver did more than most to stall Hamilton's progress through the field in Istanbul last time out with a feisty defensive display and he turned in a polished effort to finish P9 at COTA – the first time he had ever set foot in the United States.
In fairness, he is still way off the pace of his much more experienced team-mate, Pierre Gasly. But Tsunoda found himself carrying the hopes of his team after the Frenchman was forced to retire after only 15 laps, and he brought home a couple of points.
Alex Albon has been serving as a driver coach to the 21-year-old and the guidance could be starting to pay off, with Red Bull clearly doing all they can to try and unlock the youngster's potential.
There is still a long way for Tsunoda to go before he reaches the level anticipated back in the spring, but the last couple of grands prix have indicated why he has been given another year in 2022 to try and fulfil his F2 promise.
Is the World Championship out of Hamilton's hands?
An exciting end to the US GP saw Lewis Hamilton and Max Verstappen go head-to-head, with the World Championship leader reigning supreme.