Winners and losers from the United States Grand Prix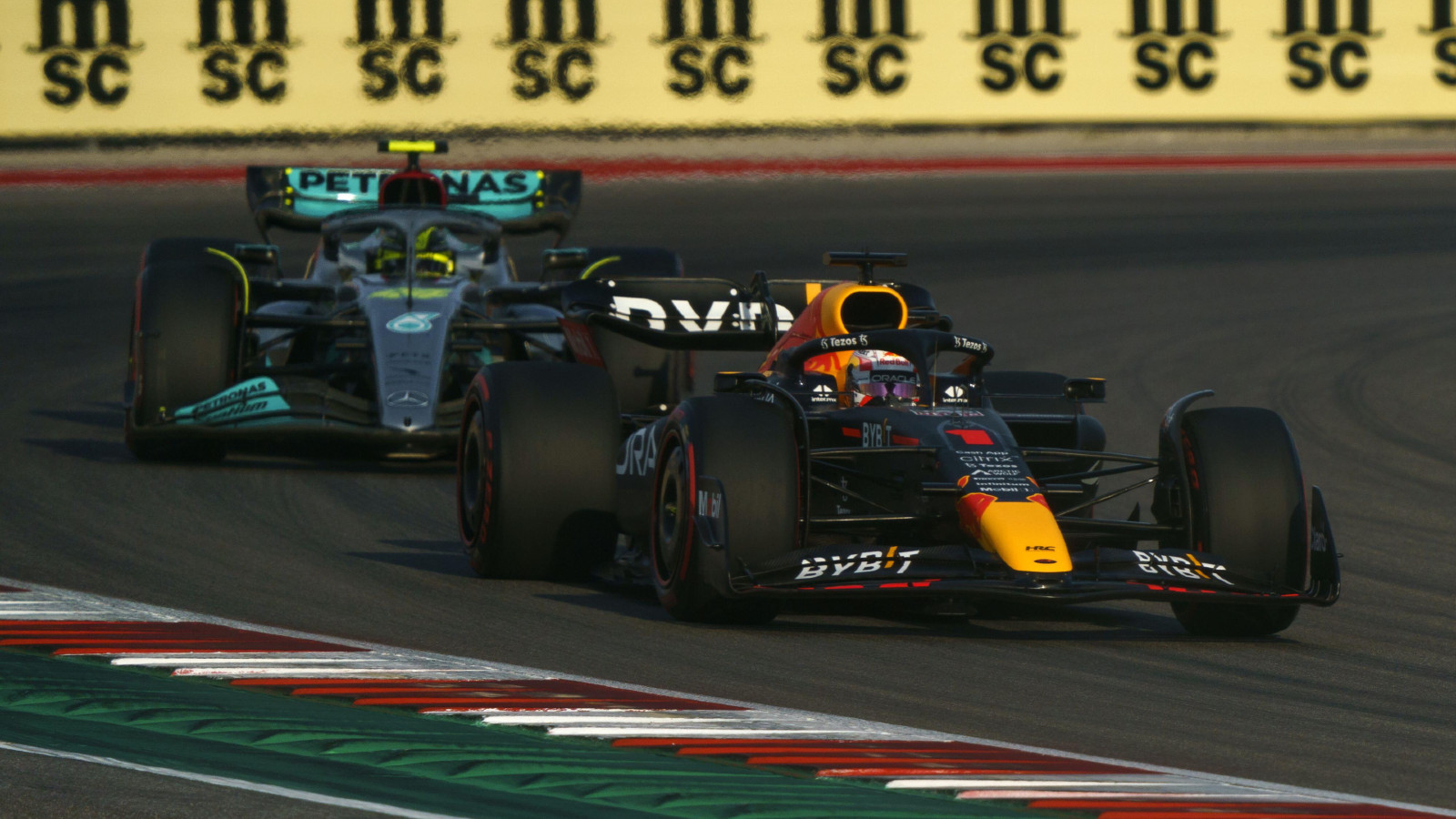 The United States Grand Prix resulted in an unexpectedly tense fight to the flag after a Red Bull error had given Lewis Hamilton the lead.

The race looked set to be a Max Verstappen cakewalk given how the opening laps had played out, but a race full of incidents and errors meant it was a tense showdown between Verstappen and his 2021 title rival Lewis Hamilton as they duelled for the win at the Circuit of The Americas.
Let's look through the field and pick out the winners and losers from the United States Grand Prix.
Winners
Max Verstappen
The Dutch driver did not put a wheel wrong throughout the United States Grand Prix, but had to work surprisingly hard for his victory given how easily it seemed to fall into his lap in the early stages.
Verstappen made a tremendous start to leave Carlos Sainz in his wake going into Turn 1 and had the legs on Mercedes' Lewis Hamilton as he eased the gap bigger and bigger throughout the first stint.
But the timing of the Safety Car brought Charles Leclerc back into play, just before Red Bull dropped the ball for the second time in three races with their star driver – giving Verstappen a steep task to pass both his 2022 title rival and his 2021 nemesis on track.
Verstappen applied himself to that challenge admirably, insisting his way past Leclerc before setting off in hot pursuit of the Mercedes. Given Hamilton was on the hard compound tyres, in contrast to Verstappen's mediums, it looked like the seven-time former World Champion would finally get that elusive first win of the year.
But it was not to be, as Verstappen got himself within range and made the move down the back straight to get ahead of Hamilton. It was an altogether more difficult race than the two-time reigning champion might have been expecting, but he made it work.
"Beautiful, f**king beautiful," was his radio message after Red Bull's clumsy pit-stop before race engineer Gianpiero Lambiase reminded him: "Max, we are in this together, mate. Head down, come on."
Verstappen, when in hot-tempered mode, can be a little quick to point the finger when his team drop the ball – even if he feels he is in the right in a season when he himself has been largely flawless on track.
Being obstreperous in the face of adversity has got Red Bull and Verstappen to their current position of dominance but, given the championship is over and the competitiveness of the machinery Max currently drives, perhaps he could have held his tongue on this occasion.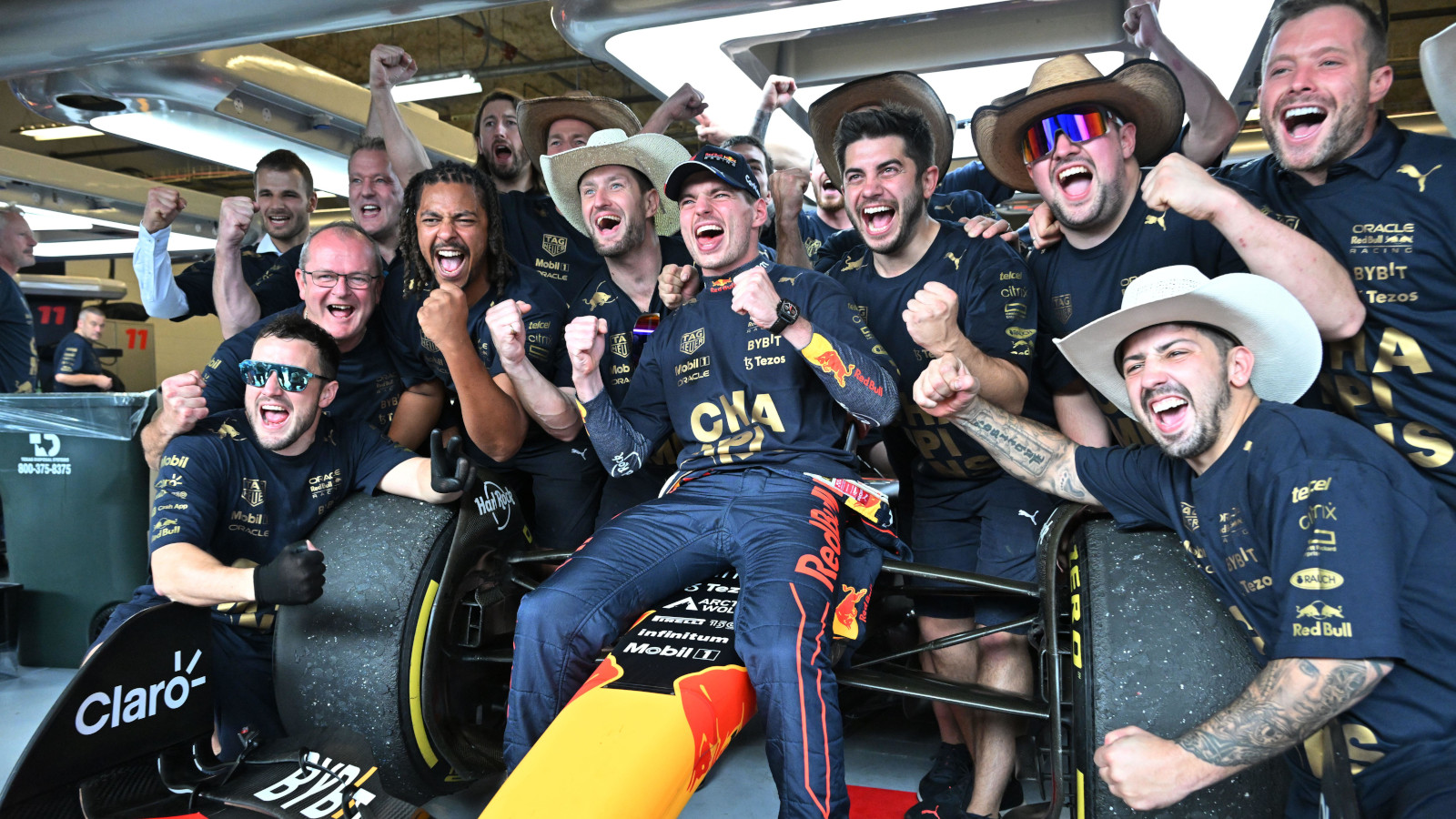 Lewis Hamilton
While Hamilton was not quite able to live with Verstappen's pace in the first phase of the race, his competitiveness was such that when he took the lead through Red Bull's dodgy pit-stop, everything looked to have aligned to give him a first race win of the season.
While Verstappen was certainly able to catch up to the British driver, the rate at which he caught up showed it was no easy task as Hamilton pumped in consistently quick sectors.
It was not until Hamilton's hard tyres started to fade that Verstappen started to make more significant inroads, the Red Bull seemingly much lighter on its feet than the Ferrari or Mercedes.
Hamilton gave it as good as he got in defence, including his borderline fade across the braking zone into Turn 12, and continued to harass the Red Bull for a few laps after being passed.
It was a great drive from Hamilton on a weekend when he continued to close the gap to his team-mate George Russell in the Drivers' Championship – Russell was simply not able to live with Hamilton's pace through the weekend (although front wing damage played a part in the race).
Sergio Perez
The Mexican driver played a key role in Red Bull securing their first Constructors' Championship by coming home fourth, although was unlucky to suffer front wing damage in what was a great move on the first lap when he wrong-footed Valtteri Bottas (credit to Bottas for copping Perez at the last possible moment).
For a while, the front wing damage he had sustained looked set to ruin his race as a black-and-orange flag seemed inevitable, only for fortune to smile upon him as the damaged part broke off by itself – which meant there was no longer any danger to the cars around.
Perez still seemed to have the pace to be in contention for a possible Red Bull 1-2 but as the fuel loads lightened and the pace ramped up more, he was not quite able to catch Charles Leclerc in time to snatch away a podium place.
It was a combative drive from Perez and it would have been interesting to see how he would have fared with an intact RB18.
Sebastian Vettel
What is there to say about Vettel's drive that has not been said already? It was a drive that epitomised the many qualities Vettel has shown as a four-time World Champion on track.
A stellar start moved him into contention for a podium finish almost immediately, and he also came out the winner of the intra-Aston Martin battle thanks to pitting under the Safety Car deployed for Bottas' spin.
Moving up the order past Pierre Gasly who picked up a penalty, a long second stint allowed Vettel to take the lead and briefly re-live his glory days as Hamilton fought his way back past.
It all fell apart as Aston Martin fluffed their second stop, dropping Vettel to 13th, but he dusted himself off and charged back through as he overtook Esteban Ocon, Yuki Tsunoda, Zhou Guanyu  and Alex Albon – setting himself up for a low points finish.
With five laps to go, Vettel was six-and-a-half seconds behind one-stopping Kevin Magnussen, and he caught up in time for a last-lap attack. Both gave as good as they got, with Vettel coming out barely on top despite braving his way through a big tank-slapper on the outside through the sweeping right-hander.
In the end, Vettel finished eighth, promoted to seventh after a post-race penalty for Fernando Alonso – which meant he realistically only lost out on one position compared to what might have been.
It was a breathtaking reminder of just how good Vettel can be when he is happy in a car, and a sad reminder of what the sport loses in a few weeks' time.
Fernando Alonso
Considering his car resembled an airplane taking off just after striking the back of a wayward Lance Stroll, Alonso did phenomenally well to pick himself up and fight back.
With the Alpine A522 clearly made out of Mithril rather than carbon fibre, his car showed few battle scars after being launched into the air and coming down hard as Alonso barely kept it out of the barriers – he pitted immediately for repairs and a new front wing before resuming the race in the Safety Car queue.
Considering the fright he got, Alonso showed no fear as he sliced his way back into the points and back up to seventh place.
It is a travesty such a drive has gone without reward, with Haas' protest against the Alpine racing with a flapping mirror (and later no mirror) meeting with the agreement of the stewards. Given Alonso's innocence in the incident that wrecked his car, and the fact no black-and-orange flag was shown to Alonso, it was a penalty that should not have been given – and Alpine are right to appeal against it.
Also, given Charles Leclerc and Lewis Hamilton raced at Suzuka in 2019 with flapping mirrors, why did the stewards say they could not regard those incidents as precedents? Strange…
Kevin Magnussen
Magnussen claimed another points finish for Haas, capitalising on his one-stop strategy to come home in ninth place on track – later promoted to eighth.
Radio messages show the call to stay out on track was made by the Danish driver, who reckoned he could massage his tyres home to the chequered flag.
Mick Schumacher, who did pit, showed what would have happened had Magnussen also stopped, with the German driver unlucky to encounter more slow stops and a poor strategy – a pitfall Magnussen avoided by simply staying out on track.
Losers
Carlos Sainz
The Spaniard has only competed for about two-and-a-half kilometres over the course of the last two grands prix, having retired on the first lap in Suzuka and being tapped into a spin at Turn 1 in Austin.
Having done everything right on Saturday, Sainz had a slowish start to the race as Verstappen stormed past him. He was also the innocent party in the incident with Russell, although that will have been of scant consolation as he was eliminated from the race due to the damage from the hit.
However, given how the person in P2 is usually able to strong-arm themselves into a position of authority at Turn 1 at COTA, does Sainz's start show perhaps it is time to swap the starting positions on the grid, i.e. put the pole-sitter on the inside? The unique layout of the corner lends itself to favouring the person on the inside rather than the outside.
With Hamilton closing in fast in the Drivers' Championship, Sainz needs some fortune to go his way soon.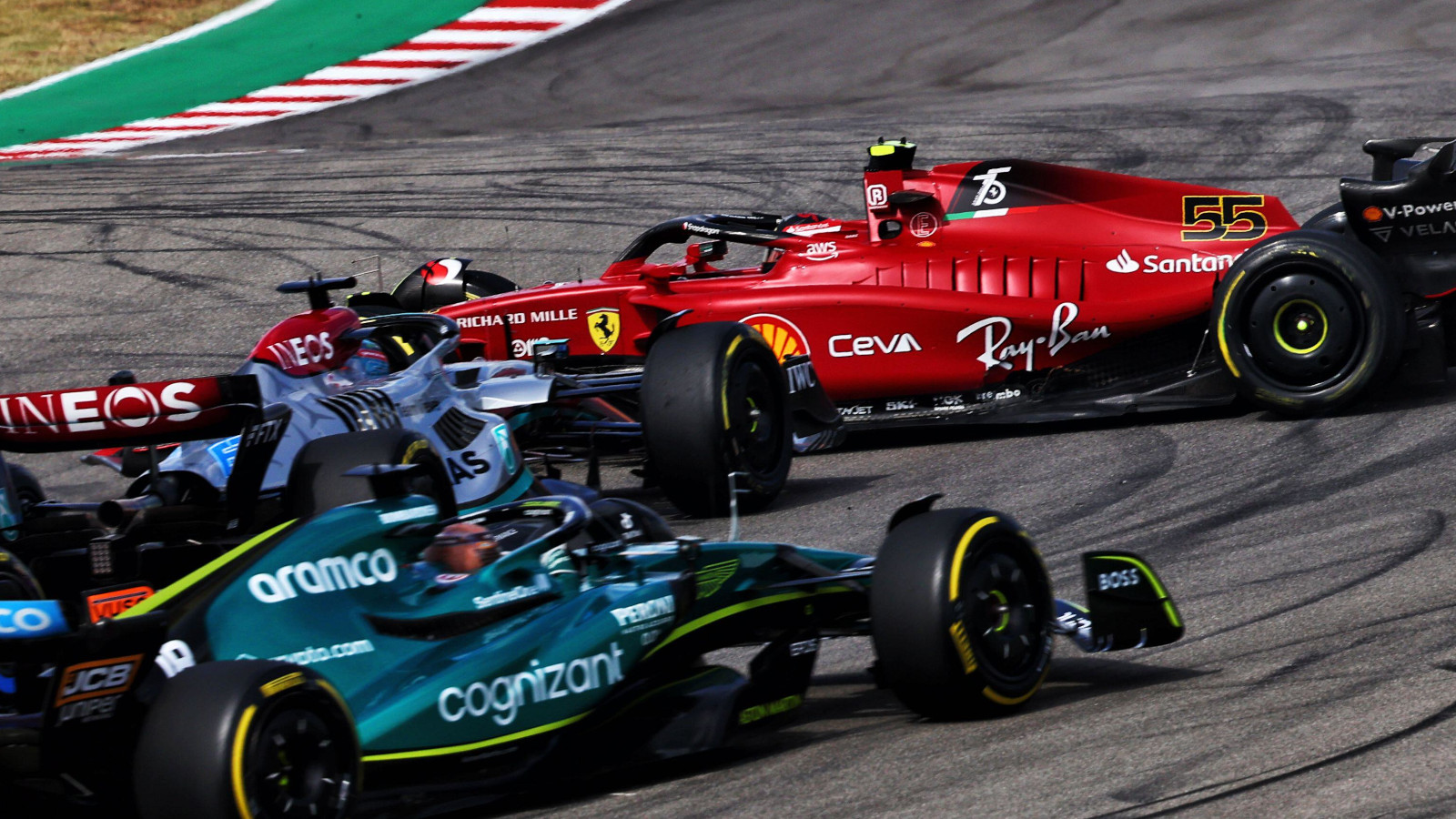 Charles Leclerc
Starting from P12, Leclerc made good ground early in the race as he capitalised on the chaos of the opening lap. Moving up to P7 quickly, Leclerc seemed to get bogged down behind the two Aston Martins – taking longer to clear Sebastian Vettel than one might have expected given the respective car performance.
The timing of the Safety Car intervention worked out beautifully for Leclerc and, following Verstappen's poor stop, the Ferrari driver looked set to be able to challenge for victory having gained track position over the Red Bull.
But, showing just how development seems to have got away from Ferrari in the latter half of the year, Verstappen forced his way past Leclerc and while the Monegasque clung on as best he could, he was unable to move forwards with Verstappen to attempt to tackle Hamilton.
At a track where Ferrari continued to show great single-lap pace, both the Mercedes and Red Bull had enough to cover off Leclerc's late charge – the title protagonist never once getting into a position to tackle Hamilton for second place.
Lance Stroll
Stroll was brilliant for most of the weekend, showing exemplary single-lap pace on Saturday and taking that form through into the opening phase of the race.
Stroll was able to keep Vettel at bay during the first stint, but lost out through the first pit-stops as Vettel got the jump through the Safety Car window.
Upon the race restarting, Stroll attacked Vettel with gusto as Alonso did the same to the Aston Martin. It was in this moment that Stroll showed the same weakness in wheel-to-wheel battle that has been evidenced on plenty of occasions in the past – a slight lack of spacial awareness as he jinked across the path of already-committed Alonso.
It could have been a crash with much more severe consequences had there been a little less room for Alonso to work with upon 'landing', and Alonso showed remarkable restraint over team radio after such a fright – perhaps an acknowledgement of the fact he will race alongside Stroll at that team next season.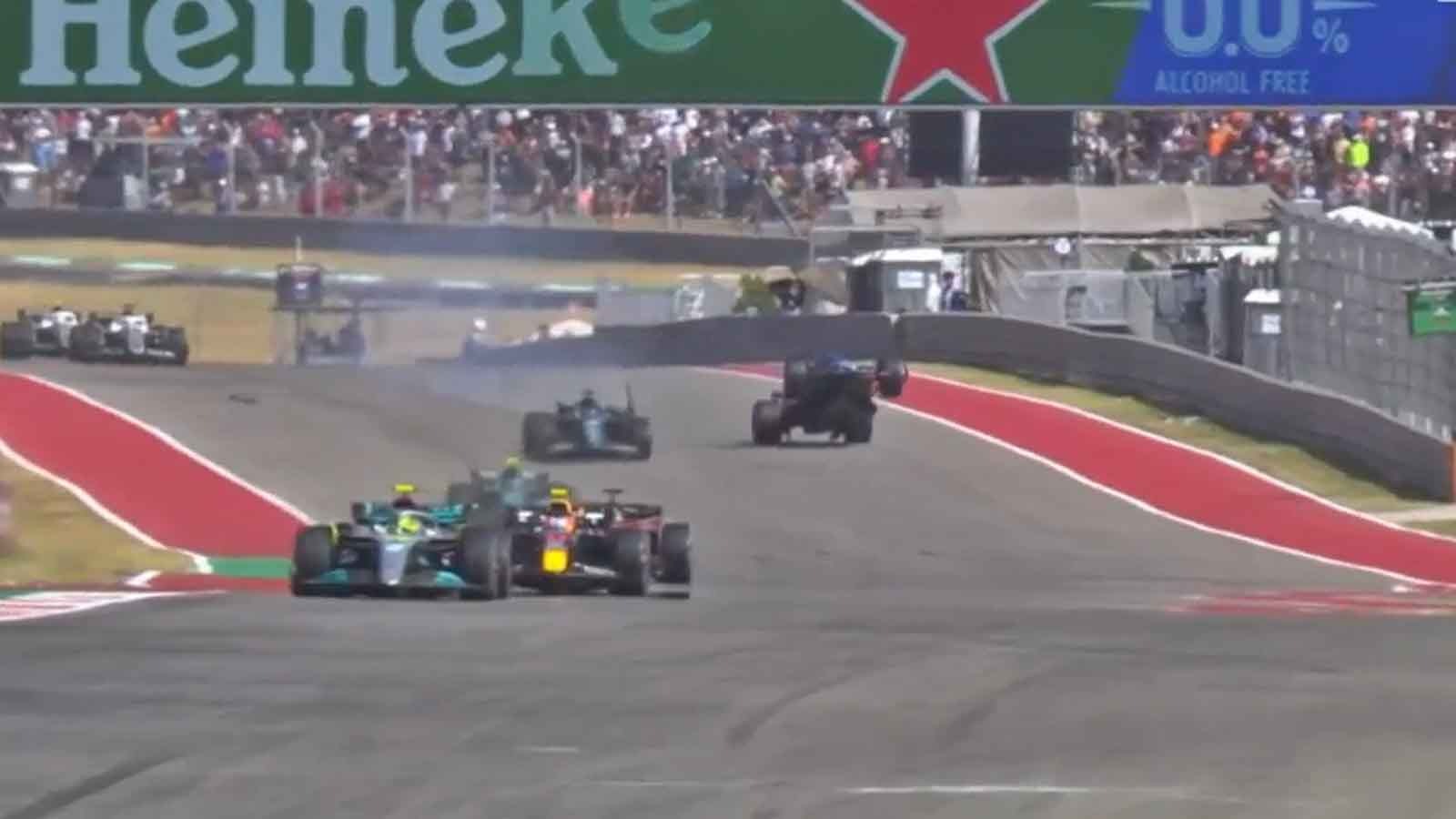 The Canadian was fortunate to get away with just two penalty points, given the danger of his manoeuvre. Worse, Stroll continued to point the finger at Alonso being to blame for the incident. A little bit of self-reflection needed for this particular incident, but who will be the one to tell him that?
"I definitely moved late, but there was a big difference in speed," he said, quoted by Motorsport.com.
"I was judging more or less, kind of picking where he was behind me.
"But it's not like I hit him on the side of his car. The impact is still his front wing to the rear of my car.
"I gave him plenty of room on the left of the track, so it's not like I squeezed him or anything like that against a wall. He could have moved earlier and gone more to the left. He didn't have to get so close to me either.
"So there's a lot of different ways you could look at the incident. It was a shame. It was close wheel-to-wheel racing and unfortunately we just made contact."
Daniel Ricciardo
Ricciardo's pace fell to a new low during the United States Grand Prix. While he brought a little bit of fun to the paddock on Thursday as he arrived on horseback, there was nothing joyous about seeing the Australian circulating in last place and miles off the back of the field just a few laps after the Safety Car intervention.
Ricciardo simply had no pace, coming home 16th. Worse, there is no real answer as to what the problem was – no damage, no car issues, no circumstantial moments that contributed to such a lowly finish.
"I could tell from early on in the race that it would be tricky," he said.
"We unfortunately just didn't have the grip. I couldn't really push the car like I could see the others around me doing, so it was just a struggle.
"We'll keep our chin up and try to find a way. Obviously, days like this are pretty painful to try to deal with and understand as we put a lot of effort in but didn't get rewarded."
That sabbatical (forced or otherwise) cannot come soon enough.
Pierre Gasly and some ridiculous officiating
Gasly was on for a points finish until he received a very harsh penalty. Circulating behind the Safety Car down the back straight, Gasly fell to more than 10 car lengths behind the car in front – just like what happened to Sergio Perez in Singapore.
Gasly maintained visual range with the car in front and his onboard video showed he was circulating at a normal enough speed – perhaps slowing down a little as he entered the 'debris field' of the Stroll/Alonso crash.
Given two penalty points as well as a five-second penalty, it was a frankly ridiculous penalty – one that neither he nor Perez should have been given in the first place. Penalty points are supposed to be used for matters of safety, clamping down on dangerous driving – neither of which can be argued in Gasly's case.
Gasly is now on nine penalty points – imagine if he picked up the 12th point to trigger a race ban for such an innocuous offence? It is time for some common sense to be applied, and some of the penalty points rules to be revised – how can Gasly's offence be regarded as the same level as Russell's collision with Sainz (which also got two points)?
Penalty points were also issued for exceeding track limits, as Mick Schumacher found out. While an unwanted driver behaviour, there is nothing dangerous about it.
Added to that was the silly inconsistency of Alonso's Alpine being permitted to stay on track without its mirror, as Race Control opted against showing him the black-and-orange flag.
Haas' protest is justifiable in this regard, but infuriating in that Alonso's heroic drive in a car that had been checked over by Alpine and regarded as safe to continue was penalised hours after the chequered flag – it is also astonishing to see the stewards themselves levelled a criticism at the race director, Niels Wittich, in that regard.
Consistency is needed. While Perez was fortunate in that his front wing endplate broke off within a short space of time, damaged or broken cars with dangerously broken appendages need to be signalled with the black-and-orange flag with immediate effect. It has been done for Magnussen on several occasions and should have happened for both Perez and Alonso with far more urgency.
Read more: US Grand Prix driver ratings: Vintage Sebastian Vettel, Daniel Ricciardo dismal