US Grand Prix 2019: Time, TV channel, live stream & grid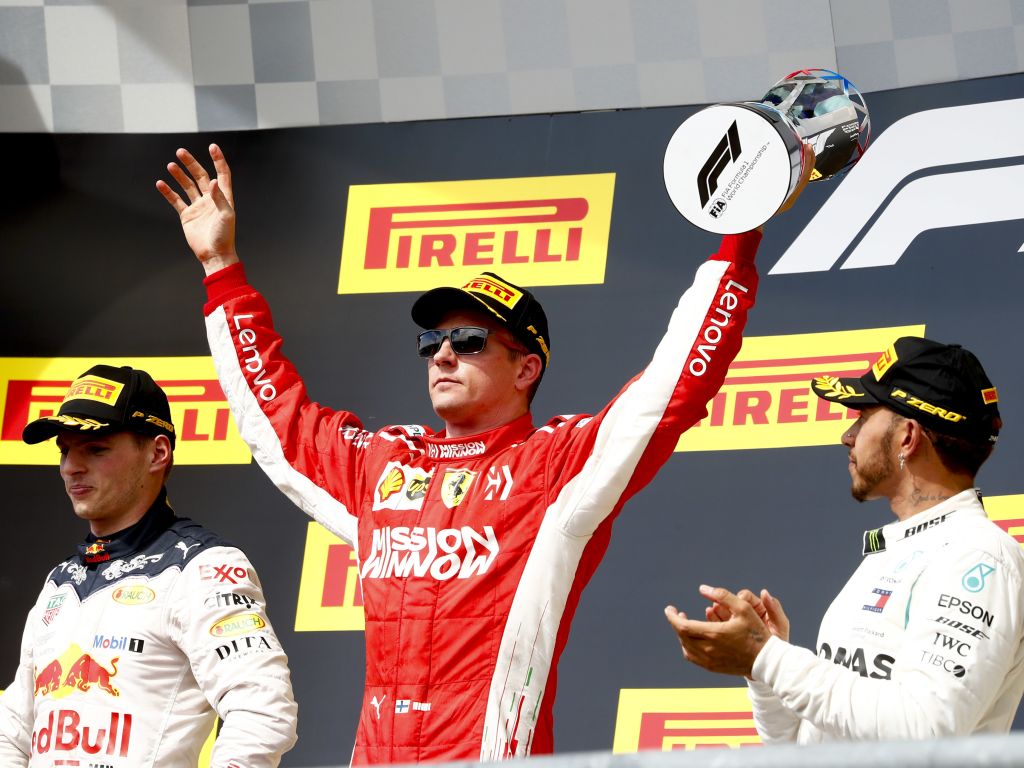 The F1 roadshow makes the short journey from Mexico to Texas for the US Grand Prix this weekend as Lewis Hamilton bids to clinch a sixth Drivers' Championship title.
The Briton closed in on another title with a masterful display to win the Mexican Grand Prix at Autodromo Hermano Rodriguez, capitalising as Ferrari failed once again to ram home the advantage of a front-row lockout in qualifying.
Sebastian Vettel and pole sitter Charles Leclerc could finish only second and fourth respectively as Ferrari's raceday strategy was exposed once again. Max Verstappen meanwhile saw a brilliant pole snatched away by the stewards before having his race proper destroyed by a puncture – the result of a brush with Finn Valtteri Bottas.
This weekend should provide more drama for the fans heading for the Circuit Of The Americas. Here is everything you need to know.
When is the 2019 US Grand Prix?
Practice 1: Friday November 1, 1100 local time (1600 GMT)
Practice 2: Friday November 1, 1500 local time (2000 GMT)
Practice 3: Saturday November 2, 1300 local time (1800 GMT)
Qualifying: Saturday November 2, 1600 local time (2100 GMT)
Race: Sunday November 3, 1310 local time (1910 GMT)
NB: Please note that clocks in the United States go back by one hour early on race day – Sunday November 3 – to denote the end of Daylight Saving Time.
Where does the US Grand Prix take place?
The Circuit of The Americas, or COTA as it is affectionately known, is the first purpose-built F1 facility in the United States and lies in Travis County, Texas, near Austin.
The original design of the 5.5km-long circuit was the brainchild of promoter Tavo Hellmund and former motorcycling World Champion Kevin Schwantz with Herman Tilke adding the finishing touches.
COTA, which runs anti-clockwise and has an elevation change of 41 metres, can host more than 120,000 spectators on a Formula One race day and also boasts state of the art multi-purpose venues.
Back to F1 and the 20-turn circuit finds itself with a steep, uphill run into the hairpin Turn 1 with the fast-flowing Turns 3 through 6 very similar to Silverstone's high-speed Maggotts/Becketts.
Sunday's race will be run over 56 laps of the 5.5km circuit.
Directions: How can I get to the US Grand Prix?
Located just outside of the Austin city limits, the Circuit of the Americas is in Travis County, Texas. The rich and famous may helicopter in but for the rest the Austin-Bergstrom airport is close by meaning just a short car trip to the track.
Where can I watch the US Grand Prix on TV?
US Grand Prix weekend – including qualifying and the race proper – will be screened live in the UK by pay-TV broadcaster Sky Sports on its dedicated Sky Sports F1 channel. You can also access a live stream of the coverage via Now TV. Full coverage will also be aired by free-to-air broadcaster Channel 4.
Subscribers to F1's own app can hear radio commentary on the race proper from the BBC and access live data around each session.
PlanetF1 will carry live timing and expert commentary on every session of the race weekend along with all the latest news from the track.
The US Grand Prix will be shown live on TV by the following outlets in other key markets:
United States: ESPN (English), Univision (Spanish)
Canada: RDS (French), TSN (English)
Australia: Fox Sports and Foxtel 4k (no ad breaks)
France: Canal + (pay TV) and TF1 (free-to-air)
Italy: Sky Sport F1
Germany: RTL and Sky Deutschland
Spain: Movistar F1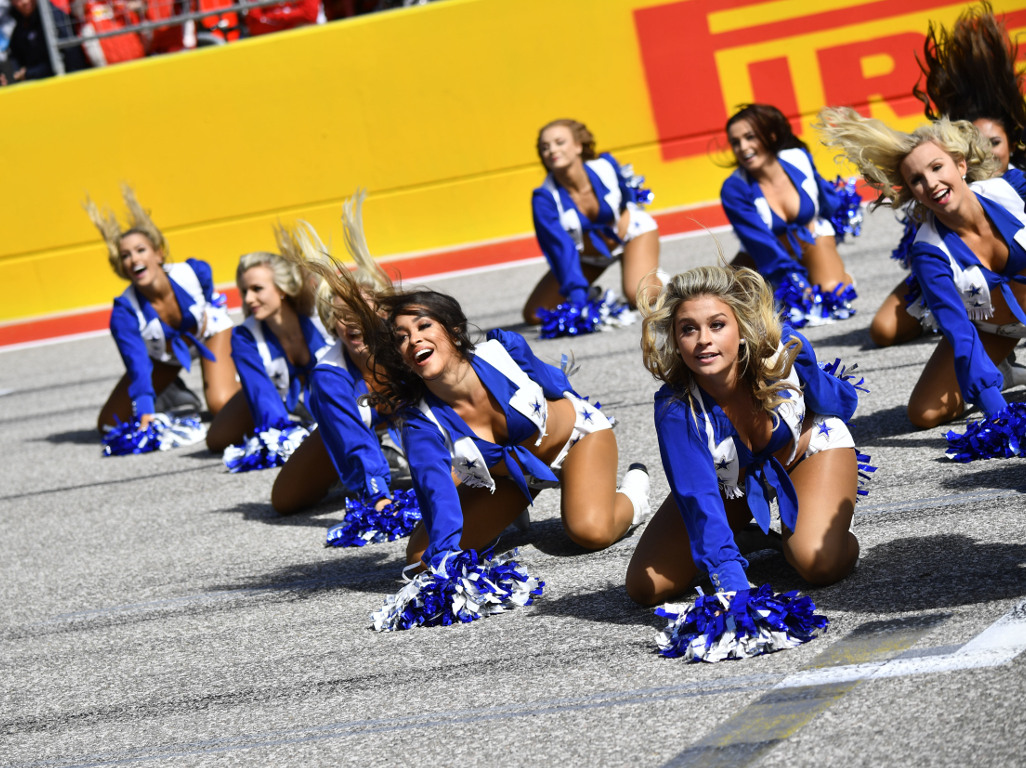 What is the weather forecast for the US Grand Prix?
Friday November 1: 16C, mostly sunny.
Saturday November 2: 17C, partly cloudy.
Sunday November 3: 18C, partly cloudy.
Which drivers have won the US Grand Prix?
The US Grand Prix has been held 48 times now in 10 different locations, but has had a permanent home in Austin, Texas since 2012. Lewis Hamilton has pretty much owned the race since it moved to COTA – winning it five times, four with his current team Mercedes.
In terms of all-time US stats, Hamilton leads the drivers' standings with six victories, just ahead of the great Michael Schumacher (5). Ferrari is the most successful constructor with 10 victories all-time, while Lotus and McLaren both boast eight wins.
Recent winners of the US Grand Prix are as follows:
2018: Kimi Raikkonen (Ferrari, Finland)
2017: Lewis Hamilton (Great Britain, Mercedes)
2016: Lewis Hamilton (Great Britain, Mercedes)
2015: Lewis Hamilton (Great Britain, Mercedes)
2014: Lewis Hamilton (Great Britain, Mercedes)
2013: Sebastian Vettel (Germany, Red Bull)
2012: Lewis Hamilton (Great Britain, McLaren)
Track Lap Record: 1:39.347 Sebastian Vettel (Red Bull, 2012)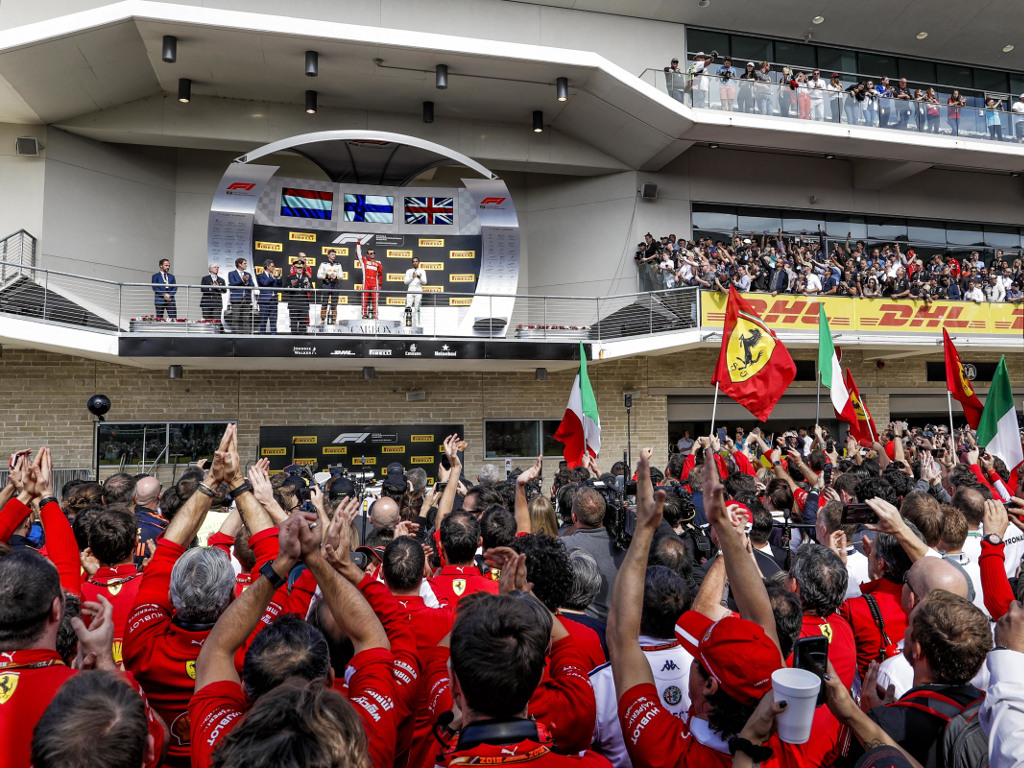 US Grand Prix grid positions
Valtteri Bottas held off Sebastian Vettel and Max Verstappen to take pole position at Circuit Of The Americas on Saturday, with world champion elect Lewis Hamilton only fifth on the grid. Full grid positions for the US Grand Prix are as follows:
1 Valtteri Bottas (Finland, Mercedes)
2 Sebastian Vettel (Germany, Ferrari)
3 Max Verstappen (Netherlands, Red Bull)
4 Charles Leclerc (Monaco, Ferrari)
5 Lewis Hamilton (Great Britain, Mercedes)
6 Alex Albon (Thailand, Red Bull)
7 Carlos Sainz Jr (Spain, McLaren)
8 Lando Norris (Great Britain, McLaren)
9 Daniel Ricciardo (Australia, Renault)
10 Pierre Gasly (France, Toro Rosso)
11 Nico Hulkenberg (Germany, Renault)
12 Kevin Magnussen (Denmark, Haas)
13 Daniil Kvyat (Russia, Toro Rosso)
14 Lance Stroll (Canada, Racing Point)
15 Romain Grosjean (France, Haas)
16 Antonio Giovinazzi (Italy, Alfa Romeo)
17 Kimi Raikkonen (Finland, Alfa Romeo)
18 George Russell (Great Britain, Williams)
19 Sergio Perez (Mexico, Racing Point)
20 Robert Kubica (Poland, Williams)
What are the odds for the US Grand Prix?
Valtteri Bottas is now favourite for the US Grand Prix after storming to pole position in Texas. Leading odds for Sunday's race from Bet365 are as follows:
13/8 Valtteri Bottas (Mercedes)
10/3 Sebastian Vettel (Ferrari)
7/2 Max Verstappen (Red Bull)
4/1 Lewis Hamilton (Mercedes)
11/2 Charles Leclerc (Ferrari)
(Prices correct at 2300 GMT on Saturday November 2, 2019)
Can Lewis Hamilton clinch the World title at the US Grand Prix?
Lewis Hamilton now owns a 74-point lead over Mercedes team-mate Valtteri Bottas in the title race, with only three races and a maximum of 78 points still available to any one driver.
Hamilton would clinch the title in Austin if he finishes eighth or better, regardless of where Bottas finishes. If Bottas fails to win the race then Hamilton would be crowned champion even if he fails to score a single point on Sunday.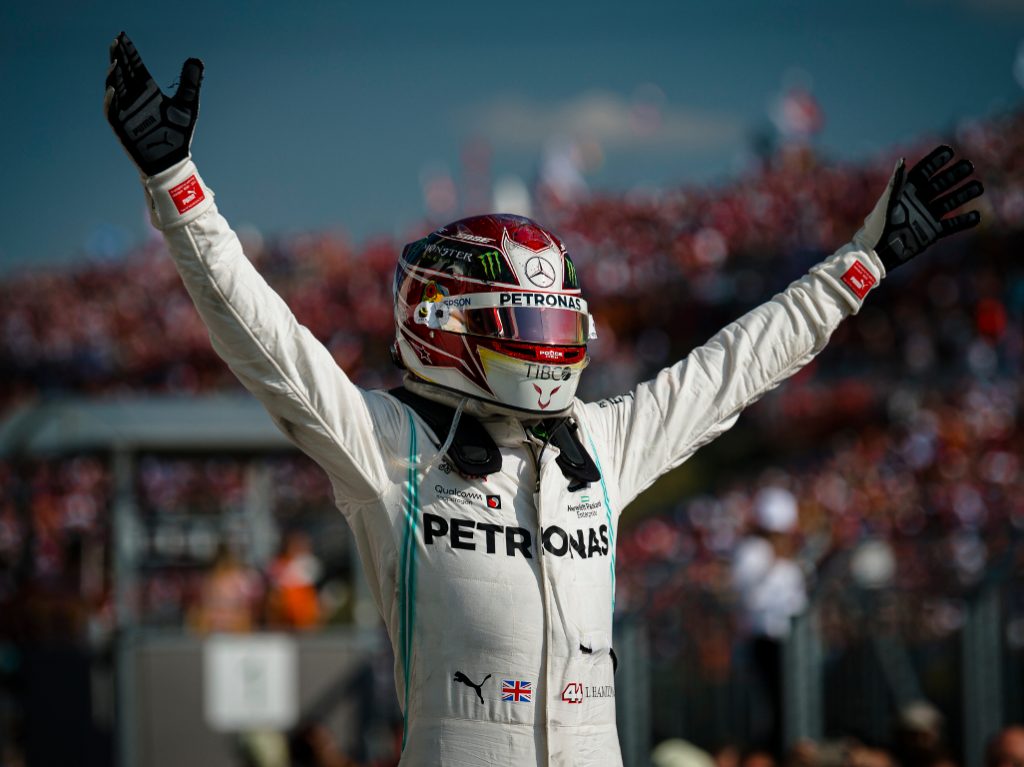 What are the latest F1 Championship standings?
The leaders in the race for the driver and constructor titles heading into the US Grand Prix are as follows:
Drivers' Championship
Lewis Hamilton – 363 points
Valtteri Bottas – 289 points
Charles Leclerc – 236 points
Sebastian Vettel – 230 points
Max Verstappen – 220 points
Constructors' Championship
Mercedes – 652 points
Ferrari – 466 points
Red Bull – 341 points
Full F1 championship standings are here
Tyre choices for the US Grand Prix
F1 tyre manufacturer Pirelli will bring the white hard C2 tyre to the US Grand Prix along with the yellow medium C3 and the red soft C4. Their compound set ranges from C1 (the hardest) to C5 (the softest).
What is F1's rule on bonus points?
F1 made the decision to award a bonus point in every race of the 2019 season if certain criteria are met.
The bonus point will be awarded to the driver who completes the fastest lap in the race, as long as that driver also finishes in the top 10. The driver's team will also score a bonus point in the constructors' standings in that case.
This means there are up to 21 extra points available for the 2019 championship.
Here they are!🍩🍩🍩
The #Fit4F1 selected sets for the #USGP 🇺🇸! https://t.co/a96zIDrMtE pic.twitter.com/fEQKvECzCY

— Pirelli Motorsport (@pirellisport) October 22, 2019
Follow us on Twitter @Planet_F1 and like our Facebook page.