A Red Bull without wings, Bottas crashes out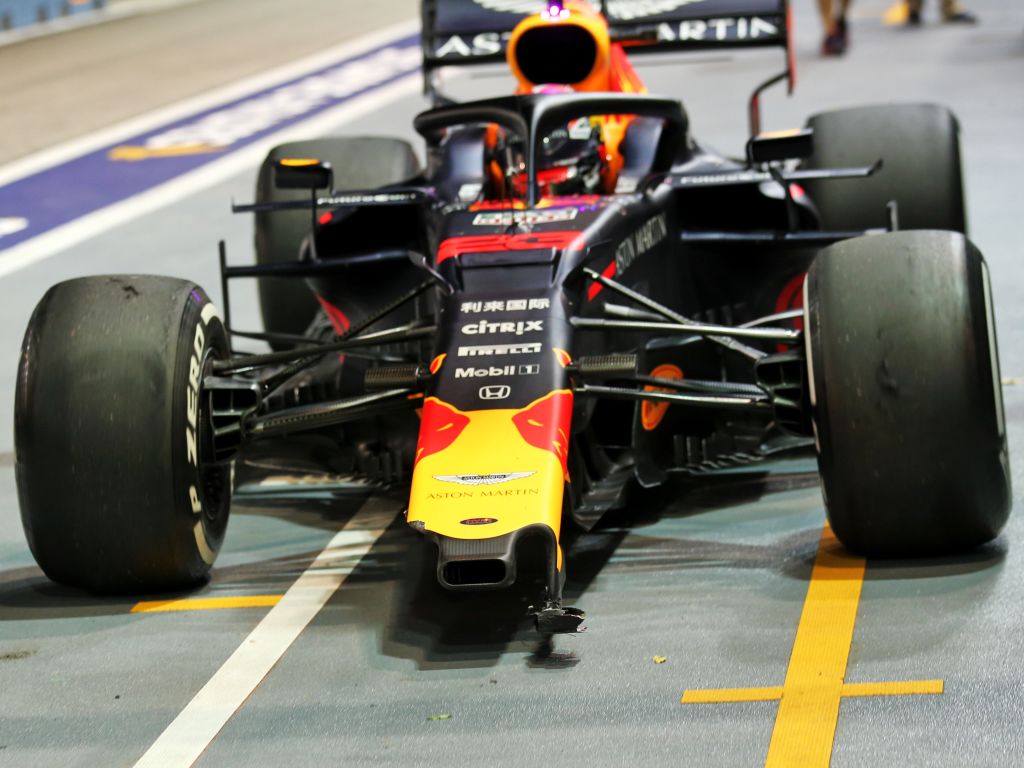 Alex Albon pushed a little too hard on his debut race weekend in Singapore to join Valtteri Bottas in the barriers.
Here is how the first day of practice unfolded in Singapore…
Daniel Ricciardo was all smiles for a change ahead of one of the most gruelling weekends of the season for the drivers.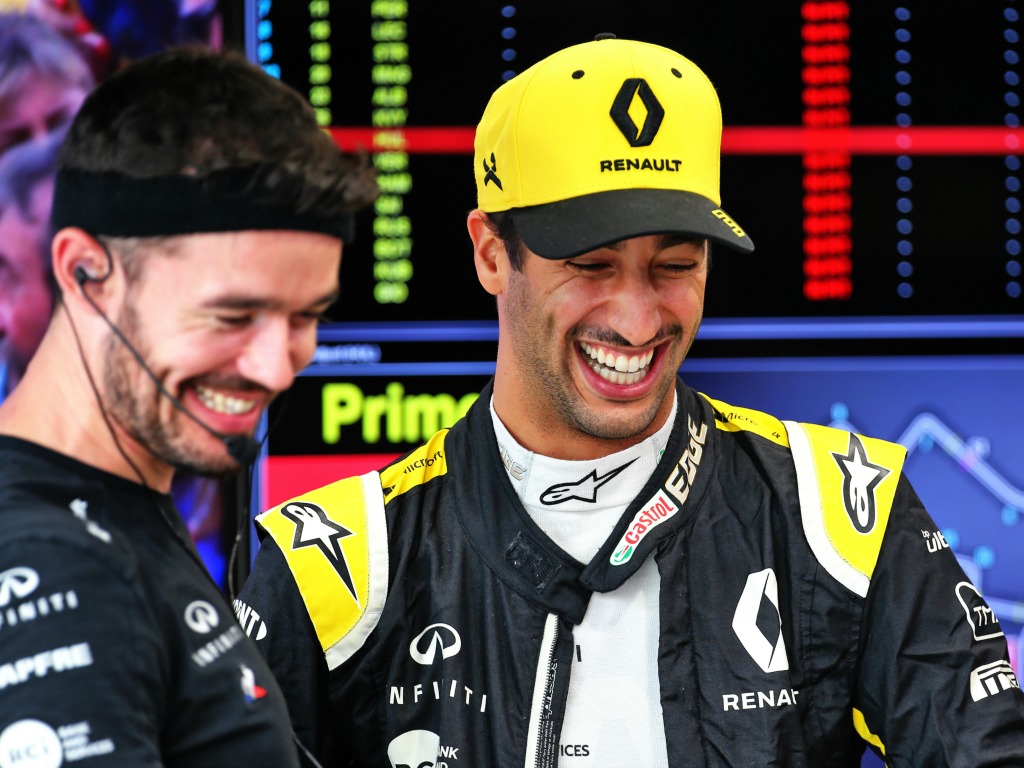 Ferrari emerged from the garage in FP1 with a brand new nose job to show off to the others…
Ferrari comparing new spec with old spec in FP1. Charles with new nose, Seb with the old one 🏎👊🙏👀#ScuderiaFans #ForzaFerrari #essereFerrari 🔴 #SingaporeGP 🇸🇬 pic.twitter.com/V9LhmBToEm

— Scuderia Fans (@ScuderiaFansF1) September 20, 2019
As the drivers got to grips with a very dusty track, Hamilton had an early close shave with Carlos Sainz after being squeezed out at Turn 18.
He asked his team to check the car for any damage, but luckily got away without any bumps or bruises.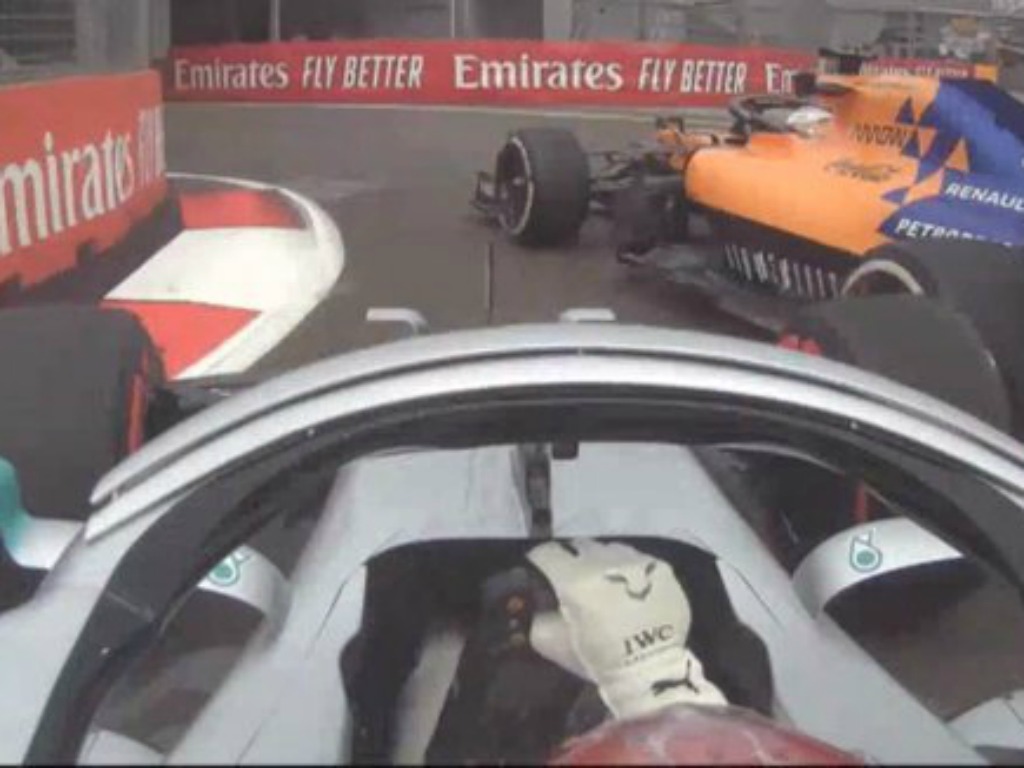 With 30 minutes left on the FP1 clock, Charles Leclerc's session came to a grinding halt as his Ferrari car got stuck in fourth gear.
Leclerc crawls back to the pits with what appears to be a gearbox issue ⚙️

LEC 📻 : "I'm rolling to the pits… there's a problem"#F1 #SingaporeGP pic.twitter.com/TgU6jJropa

— Formula 1 (@F1) September 20, 2019
The session was red flagged just five minutes later as Valtteri Bottas went crashing into the wall at Turn 19.
Video Valtteri Bottas crashing in FP1 at Singapore Grand Prix! #SingaporeGP #Formula1 #F1 pic.twitter.com/LCMDCWl2dK

— Sophia (@sophia_wrc) September 20, 2019
The session resumed with 15 minutes remaining, which saw Max Verstappen remain top of the timesheets. He led with Sebastian Vettel by a tenth with Hamilton rounding off the top three.
Verstappen on top for now…

How will things pan out as night descends on FP2? 🤔#F1 #SingaporeGP pic.twitter.com/JFo4nUi9Eb

— Formula 1 (@F1) September 20, 2019
Haas used the break to haul up a social media user who got a little too brave when talking about Grosjean's future.
A promise is a promise 🤷‍♂️ pic.twitter.com/QbTxMaXUFB

— Haas F1 Team (@HaasF1Team) September 20, 2019
Bottas' W10 was good to go for FP2, huge props to Mercedes. But as the light went green work was ongoing on Leclerc's car at Ferrari.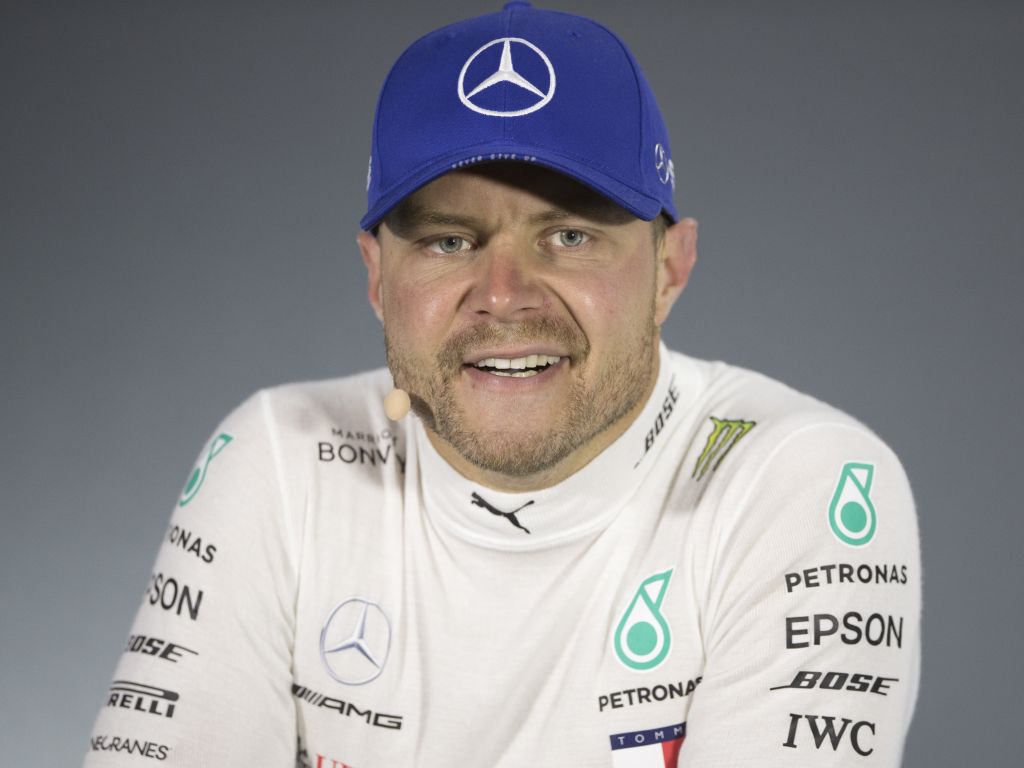 Hamilton was the first of the big runners to set a flying lap – his 1:40.6 on the mediums comfortably put him P1.
Meanwhile Danny Ric was looking intense armed with his clear visor.
Loving the on-board shot of Daniel, @F1! With his relatively clear visor, we can see his eyes! #RSspirit #SingaporeGP #FP2 pic.twitter.com/VHq9Gxu2eo

— Renault F1 Team (@RenaultF1Team) September 20, 2019
Albon was still finding his way around the Marina Bay Street Circuit when he went for a detour into the barriers at Turn 10.
Turn 10 💥 @alex_albon #F1 #SingaporeGP pic.twitter.com/q43YWgaSRW

— Formula 1 (@F1) September 20, 2019
Hamilton decided to flex his muscles further and become the first driver this weekend into the 1:39s.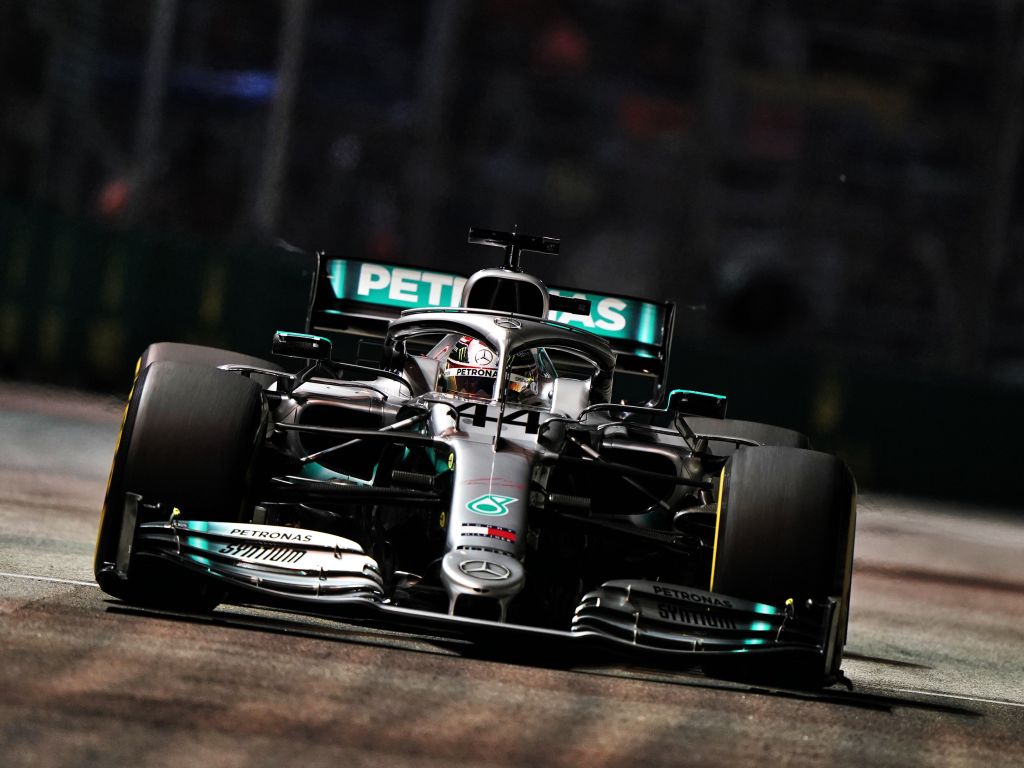 A flurry of quick laps on the softs presented the same result of Hamilton in P1, now up to a 1:38.773.
Three sectors, three different drivers 💪#F1 #SingaporeGP pic.twitter.com/b99c7f5VB4

— Formula 1 (@F1) September 20, 2019
Sergio Perez and Kevin Magnussen were noted by the stewards after Perez tried to put Magnussen in the wall when he attempted to pass him to start a flying lap.
A close encounter between Magnussen and Perez.

Magnussen: "What the hell? I don't know if I have damage, guys. I must have damage."

Perez: "He tried to [censored by FOM] my lap up." #F1 #SingaporeGP

— RaceFans Live (@racefanslive) September 20, 2019
Grosjean went for a late spin, and it prompted a typical Romain response…
Grosjean spins and promptly blames it on his engineer talking to him through the corners#SingaporeGP #F1

— Lights Out ●●●●● (@LightsOutF1Blog) September 20, 2019
Hamilton topped the session with Verstappen just under two tenths behind. The pair were well clear of Vettel in P3, though the Ferrari man could have gone much faster if his qualy sim wasn't hampered by traffic.
END OF FP2

TOP 10
Hamilton
Verstappen
Vettel
Bottas
Albon
Leclerc 📸
Sainz
Hulkenberg
Norris
Gasly #F1 #SingaporeGP pic.twitter.com/WCpocQlHiz

— Formula 1 (@F1) September 20, 2019
Follow all the action from the Singapore Grand Prix with the PlanetF1 live centre