Which Bottas will show up at the Eifel GP?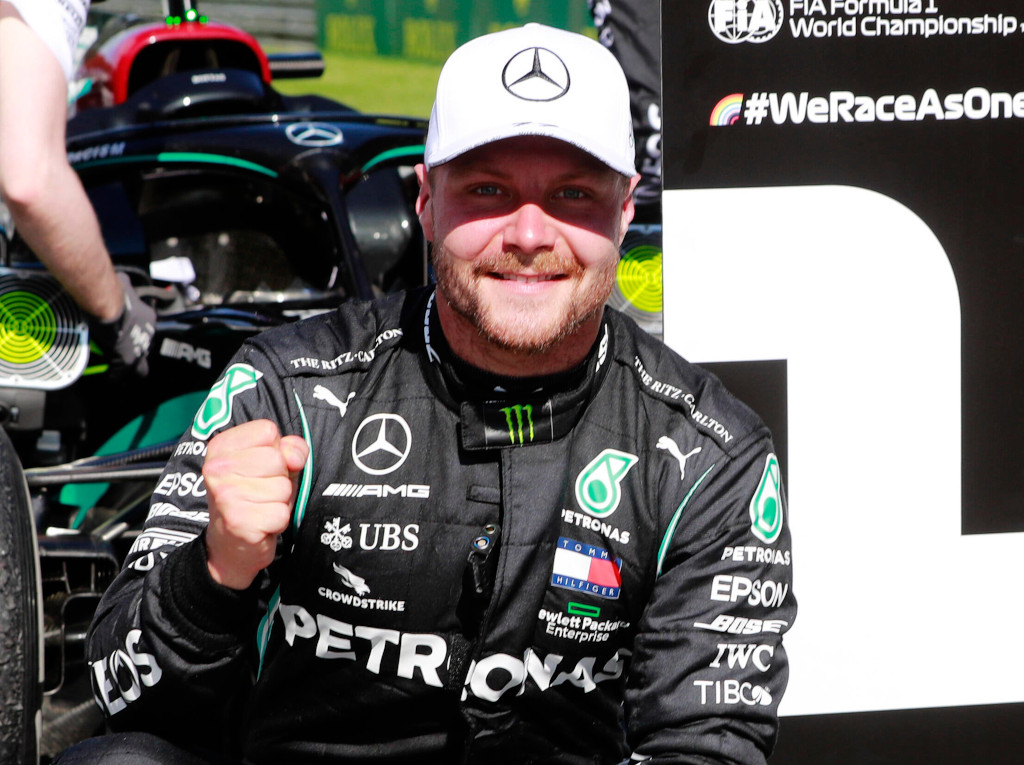 Valtteri Bottas again stuck a middle finger to his critics at the Russian GP, but is that really the start of the turnaround?
Although stopping Lewis Hamilton would have proven difficult at the Sochi Autodrom if it wasn't for those pair of five-second time penalties, Bottas still took full advantage to dominate once he took over as race leader and gave Max Verstappen behind no sniff at all of snatching the win from under Mercedes' nose.
The Finn has been heavily criticised by some this season, and sadly at times very unfairly, for his inability to make the 2020 title fight a challenge for team-mate Hamilton.
While most were by Bottas' side as he delivered the 'f*** you' to the internet trolls, the Eifel Grand Prix will be key for Bottas to make everyone believe in him again.
Ever since joining Mercedes in 2017, Bottas has developed a reputation for talking about his title ambitions but never coming close to delivering, though a win at the Eifel Grand Prix could really start to give Hamilton and Formula 1 fans something to think about.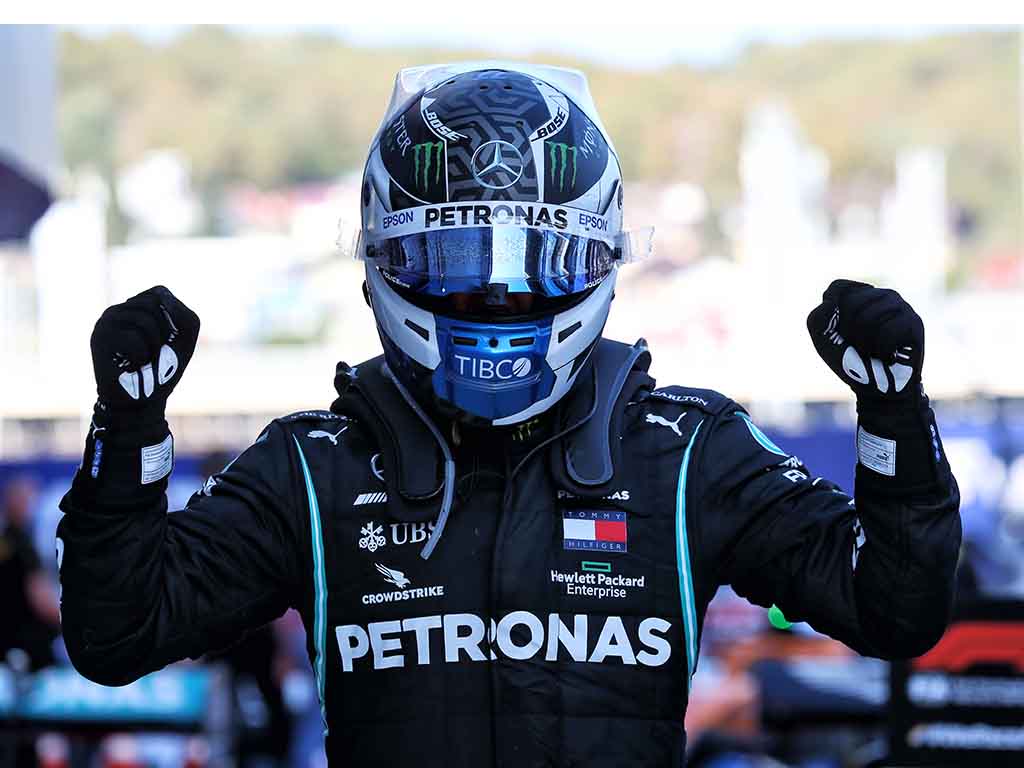 Although it's Formula 1's first Eifel Grand Prix its host is a very familiar face of Formula 1's past – the Nurburgring.
Formerly host of the German, European and Luxembourg GPs, the GP-Strecke layout that will be used at the Nurburgring features 15 turns to create a 3.199-mile circuit.
Bottas hasn't competed here in a Formula 1 race before, whereas Hamilton actually won at the Nurburgring in 2011 for McLaren. That being said, the 2020 generation of Formula 1 cars are a far different beast to Hamilton's McLaren MP4-26 of 2011.
So, as a late addition to the 2020 schedule, Bottas absolutely has to come out fighting and take victory over Hamilton if he wants to keep the title fight alive.
The gap between the pair in the Drivers' Championship is 44 points in Hamilton's favour, so at a circuit with no modern-day F1 comparisons and no mind-boggling Hamilton domination, it's now or never for Bottas if he wants to salvage the 2020 title fight.
We all remember Bottas 2.0 and how that version failed to be any sort of upgrade, so what we need to see now is simply Bottas on his best form.
But for all the talk of the dominant Mercedes, can Verstappen and Red Bull be counted out?
The Dutchman put those frustrating back-to-back DNFs behind him with P2 at the Russian GP, and at a track like the Nurburgring where driver talent really comes to the forefront thanks to the unfamiliarity, Verstappen should be in his element.
Mercedes may well prove too much for Verstappen's skill to overcome, especially since the Nurburgring can be classified as a power track, but remember rain is never too far away at the Nurburgring, and we know how much Hamilton and Verstappen enjoy those conditions.
As for the other side of the Red Bull garage, well Alex Albon desperately needs a Mugello-like performance to keep the critics away.
A 1.2-second gap to Verstappen in qualifying was back to square one for Albon after Red Bull had talked up his improving one-lap pace, while a grid penalty for a new a gearbox did him no favours for the race.
He may have recovered to P10, the position where he originally qualified on Saturday, but arguably in a Red Bull he shouldn't be there in the first place.
We're moving into the time of year now where Red Bull look to finalise the line-ups for themselves and AlphaTauri, so the last thing Albon needs is a slump or he may find himself disappointed with his home for 2021.
So far this year Albon has mainly competed in the midfield pack, and at the Nurburgring that could prove especially dangerous thanks to not only how tight the field is around there, but also due to how unforgiving the GP-Strecke track can be.
It's an old school track, and with that comes plenty of gravel, so Verstappen call tell his team-mate just how costly that can be if you receive a tap from the midfield runners.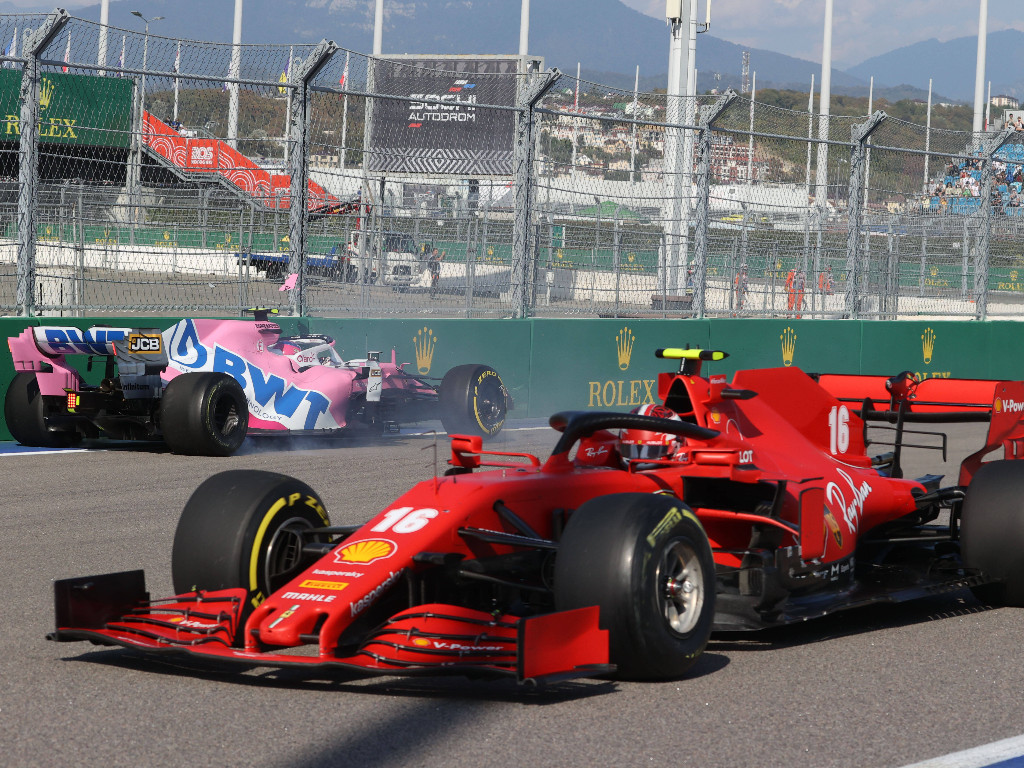 Heading into the Eifel Grand Prix only 32 points separate McLaren in P3 and Ferrari in P6 in the Constructors' Championship.
Between them Renault head into the event on quite a hot streak, Daniel Ricciardo has finished inside the top six in the last four races, including two P4 finishes, while team-mate Esteban Ocon has also finished in the points at three of the last four races.
As for Racing Point, who sit P4 in the Constructors' just two points behind McLaren, Perez's P4 at Sochi extended his run of points at every race he has competed in this year. But sadly back-to-back DNFs for Lance Stroll have cost Racing Point the chance to move into P3.
McLaren meanwhile had a stinker at Sochi as Carlos Sainz crashed out on the opening lap with that incident also damaging Lando Norris' McLaren as the Briton limped home to P15.
There's no doubt that the Woking team need a strong result at the Nurburgring after Ferrari's Charles Leclerc inflicted further damage on them with P6 at the Sochi Autodrom.
The Scuderia will bring further upgrades with them for the Eifel Grand Prix, though whether that will be of help to Sebastian Vettel remains to be seen with the four-time World Champion scoring just one point across the last four races.
AlphaTauri can still get involved in this midfield battle for P3, but with a total of only 59 points so far, compared to McLaren's 106, their chances of being 'best of the rest' are fading fast, even though the AT01 has been improving throughout the season, especially with Pierre Gasly at the wheel.
Behind the Alphas are the Alfas – Alfa Romeo currently lead the fight to avoid finishing bottom of the standings, but with only four points to their name, points at the Nurburgring could soon change that situation around.
Haas down in P9 have only one point, while Williams prop up the standings on zero.
But, Williams' only point of 2019 came in Germany, so will it be a case of different German circuit, same result?
The driver situation at Haas and Alfa Romeo looks set to change drastically.
There are rumours that Perez will be confirmed as a Haas driver for 2021 before the Eifel Grand Prix, while Mick Schumacher will be taking part in FP1 as he looks destined for a seat at Alfa Romeo for 2021 alongside Kimi Raikkonen.
Callum Ilott will join his fellow Ferrari junior Schumacher in making an FP1 appearance at the Eifel Grand Prix. He is set to drive the Haas VF-20.
Planet F1's podium prediction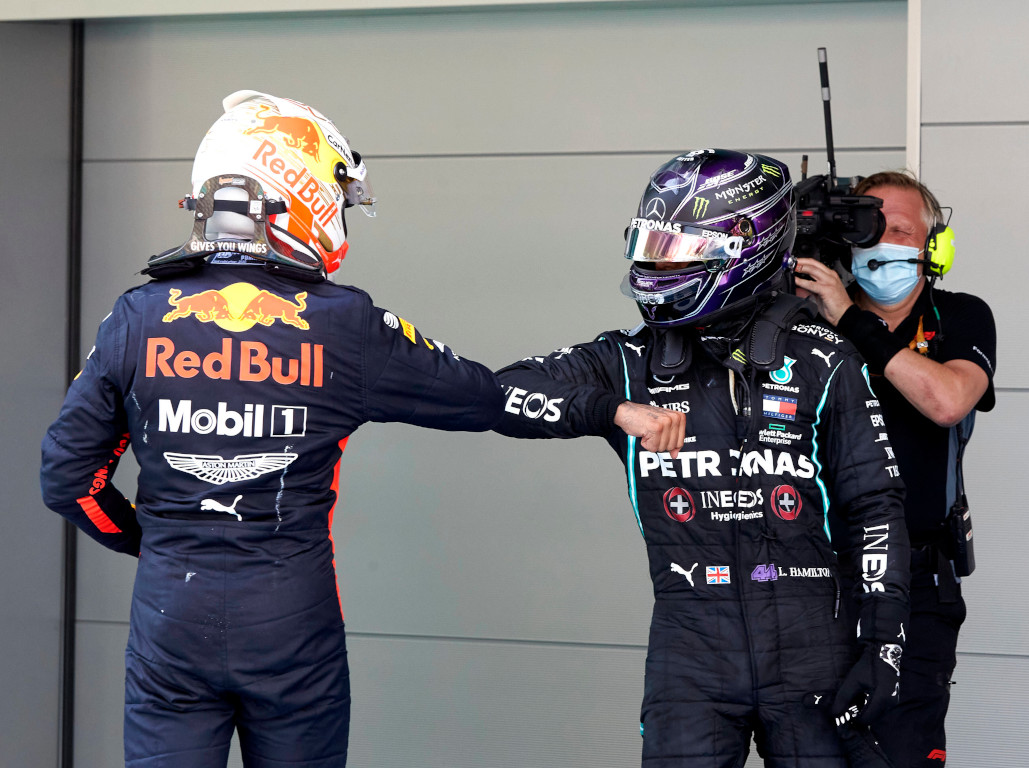 Weather conditions far colder than anything we usually see on the Formula 1 calendar will greet the drivers at the Eifel Grand Prix with highs in the mid-teens and a bit of rain likely.
Mercedes needed only one race to get over their issue of tyre degradation that struck them down at the very hot 70th Anniversary Grand Prix, but how will they cope with trying to get the heat into their tyres?
Verstappen was there at Silverstone to take advantage of the opportunity, and we're going to stick our neck on the line and say he does it again.
P1: Max Verstappen
P2: Lewis Hamilton
P3: Valtteri Bottas
Follow us on Twitter @Planet_F1 and like our Facebook page