How Bottas suffered 'Barrichello Syndrome' at Mercedes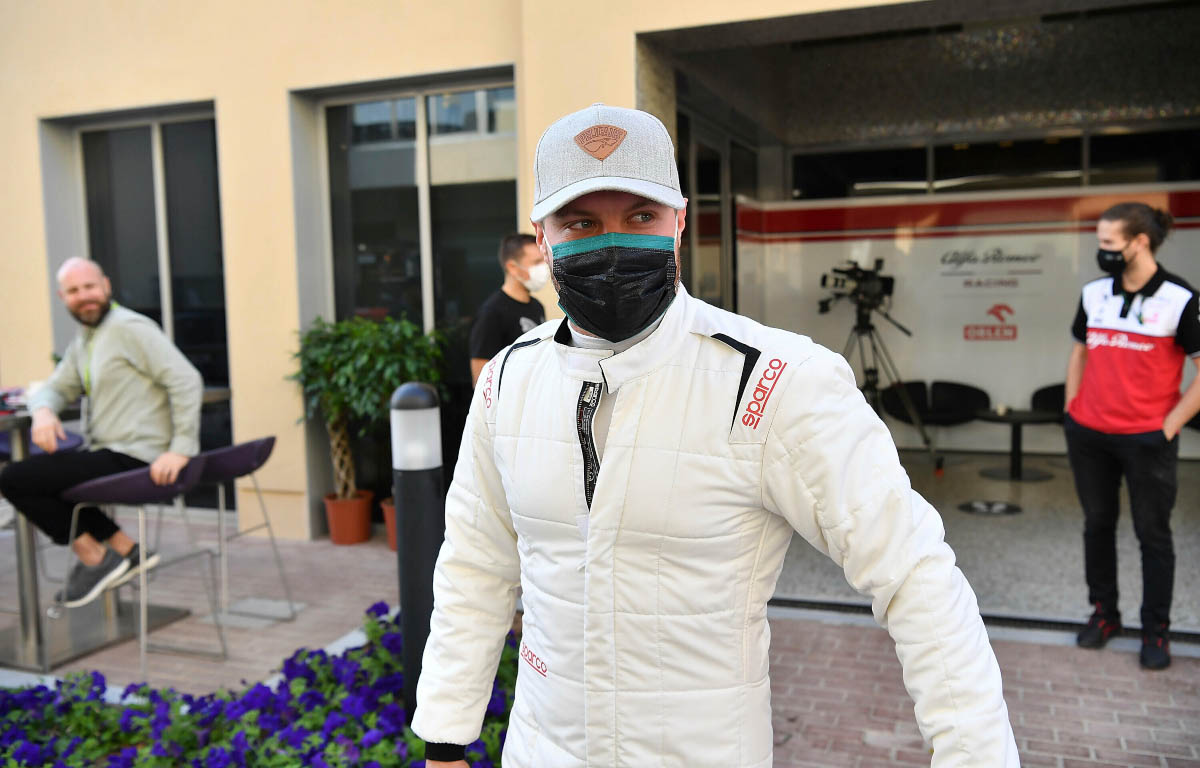 Valtteri Bottas can rightly be proud of his achievements at Mercedes, but he will be left wondering what might have been.
He admitted himself that he had not achieved his ultimate goal of winning the World Championship, and it's possible that he now finds himself in the position in which Rubens Barrichello found himself during his days at Ferrari.
The parallels are clear. Bottas has 10 career victories, Barrichello 11. Bottas has 67 career podiums, the Brazilian took 68 in his career – albeit the Finn has earned these accolades in a much shorter time period.
Alongside that, they are both fine talents that rightly deserved their place within front-running teams, but they were ultimately given the near-impossible task of going up against the two most successful drivers the sport has ever seen, at teams operating at the peak of their powers in their dominant years in Formula 1.
Both have seen their fair share of injustice in favour of their team-mates, too. Austria 2002 and Russia 2018 spring to mind, denying certain race victories for Barrichello and Bottas respectively as they were forced to move aside for their colleagues.
Mark Webber also had this experience at Red Bull alongside Sebastian Vettel whereby, when push came to shove, their team-mates were simply just a little bit quicker and more consistent than them.
Unfortunately for Bottas, his time at Mercedes ended with something of a whimper in some ways, with several performances where he finished in almost anonymous placings while the battle raged on at the front.
He could not keep up with Hamilton at most of the races this year (Sergio Perez suffered the same problem against Max Verstappen, it must be said), and that performance disparity is ultimately what led Toto Wolff to put George Russell in the seat next season – which in itself feels counterintuitive to say in a season where he finished on the podium 11 times and took victory in Turkey.
He came up short, but it wasn't through lack of trying. 'Bottas 2.0' was the buzzword going around Formula 1 when he came back firing at the beginning of 2019, clearly still reeling from the events of Sochi and wanting to fight on his own terms instead.
He took two victories and finished P2 in each of the first five races, and while his eventual tally of 326 points was his highest as a Mercedes driver, Hamilton was still at his brilliant best and eked out his advantage over the year to finish 87 points in front of his team-mate.
In terms of where things started to slip away from him at Mercedes, the 2020 Sakhir Grand Prix feels like a watershed moment in that regard.
Russell had been promoted to Mercedes in Hamilton's Covid-enforced absence at short notice, and despite the car being set up to the World Champion's needs – to a degree where Russell had to wear shoes a size too small for him to even fit into the cockpit – he took the fight to the Finn immediately.
Bottas was only 0.026s ahead in qualifying and Russell took the lead at start, leading comfortably before a pit stop issue dropped him behind again, but a brilliant move from the on-loan Williams man saw Bottas passed again.
To have that done to him by a driver in competition for his seat in his first weekend in the car will have stung him, even if he did not show it outwardly.
That race will only have served to ramp up the pressure on Bottas further, and the fact Russell's Williams contract was expiring completed the trio of factors that made the Briton almost impossible to ignore.
There were moments of brilliance from Bottas of course, but Toto Wolff's infamous 'wingman' tag ended up sticking with the Finn, despite his protestations.
It's a strange quandary facing Bottas as he leaves Mercedes for pastures new. He's one of only 35 drivers in the history of Formula 1 to win 10 or more races, yet he'll most likely be left with a lingering sense of how much more he could have achieved – admitting himself that he leaves the team with "mixed feelings".
He is clearly popular among team staff and there was a lot of good will sent his way as he departs, and playing a significant part in five consecutive Constructors' Championships is a quality which cannot be overlooked.
He now has the chance to build his own project at Alfa Romeo from 2022, crucially on a multi-year deal, and he now deserves the chance to lead a team in his own right.