Has Bottas reached the point of no return at Mercedes?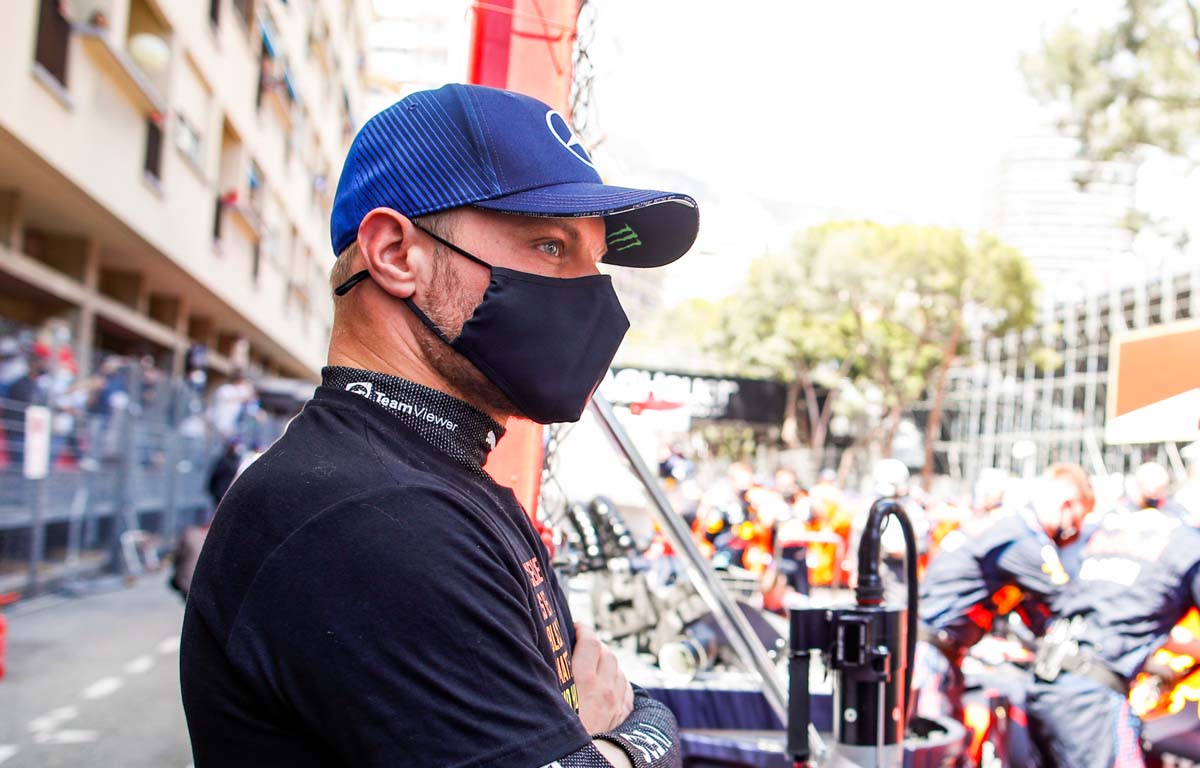 With how things are going both on and off track, it now feels almost certain that Valtteri Bottas won't be a Mercedes driver beyond 2021.
The Finn was already under immense pressure before the season started after George Russell's excellent stand-in performance in Bahrain at the end of 2020.
Such pressure only increased at the beginning of this campaign as he failed to challenge Lewis Hamilton and Max Verstappen in the season opener before crashing with Russell in Imola when being overtaken by the Williams man in what had been a terrible race for him. After that, the writing seemed to be on the wall.
He then didn't make things much better by ignoring team orders in Barcelona, but there was a point during the Monaco Grand Prix, when he was running way ahead of Hamilton in P2 after comfortably out-qualifying him, where it felt like he hadn't quite passed the point of no return, like he could still turn things around and retain his seat.
Two weeks on, that is no longer the case.
That was a hard weekend 🇦🇿

Lack of pace all weekend. A lot to understand & learn for us before forgetting it and moving on 🏁#VB77 #F1 #Baku@MercedesAMGF1
📷 @ThomasMaheux pic.twitter.com/gbbc0CGNYQ

— Valtteri Bottas (@ValtteriBottas) June 7, 2021
That is, in large part, due to how he performed at the Azerbaijan Grand Prix.
Even with their straight-line speed, Mercedes still had a slower car than Red Bull in Baku and needed both of their drivers to be on top of their games if they were to take the fight to their title rivals.
Saturday didn't go well for Bottas as he qualified in P10, eight places down on his team-mate, but to be fair to him, that was in part due to the Red Flag the prevented most drivers from doing second runs. The real issue for him was his race day.
Given his machinery and the fact that overtaking is very doable at the circuit, he was expected to fight his way through the pecking order relatively quickly and help Hamilton battle the Red Bulls upfront.
Instead, he made no progress whatsoever and was only just holding onto P9 for the first half of the race, never really looking like getting any higher.
The Red Flag gave him a chance to gain some positions at the end, but he made a poor restart and ultimately lost four to drivers in slower machinery.
The number two at Red Bull, Sergio Perez, meanwhile, immediately passed three midfield cars at the start, got the jump on Hamilton in the pits and was doing a stellar job of holding off the Brit for his team before chaos ensued and he ultimately claimed victory.
In previous years, Bottas would perhaps be able to get away with such a performance given his team's dominance, but with Red Bull much stronger with a better car and Perez on board, that luxury is now over.
And that is becoming very much evident away from the track, too, every time Toto Wolff opens his mouth.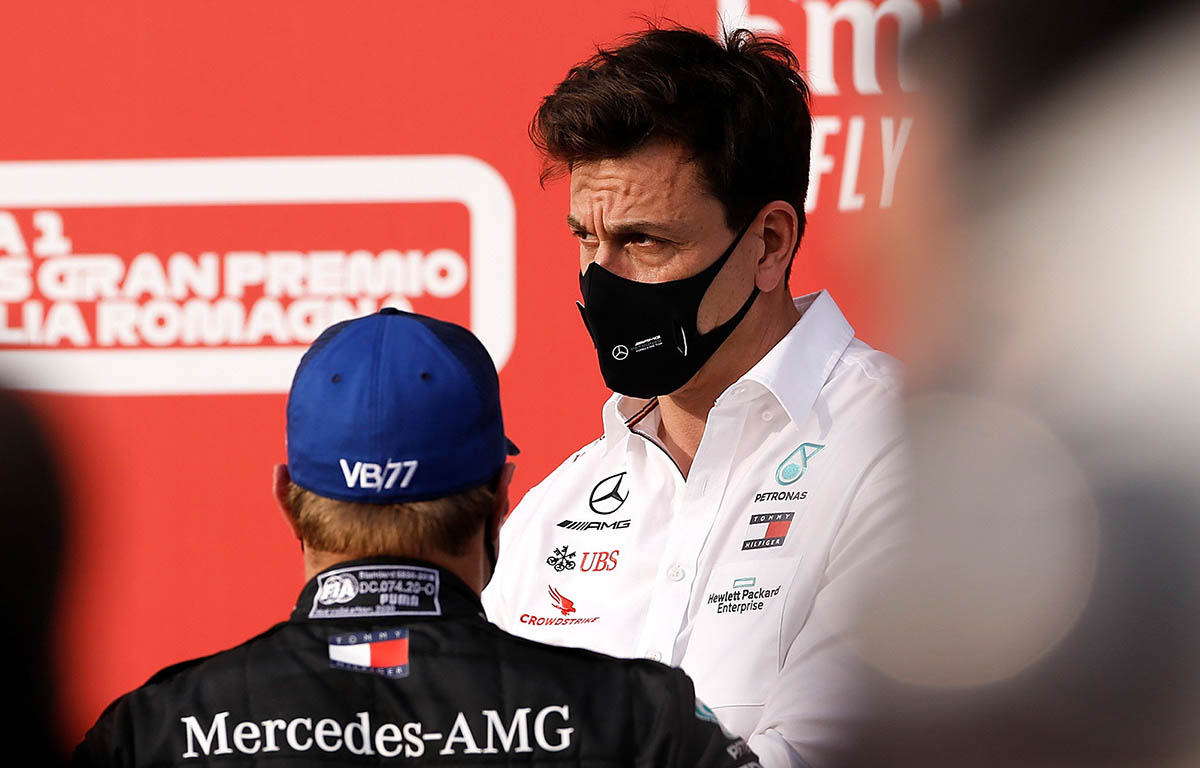 As you're probably well aware of by now, Bottas's race in Monaco was ruined by a pit-stop issue, with the crew unable to remove the front-right tyre.
To most, he seemed a helpless victim after doing a good job all weekend, but that's not exactly how Wolff saw it.
"Valtteri stopped a little too early," the team boss said, quoted by Auto Motor und Sport, indicating he had pulled up slightly short of his marks.
"This meant the mechanic had to apply the impact wrench at an angle. The awkward angle damaged the wheel nut and we couldn't bring it down."
While he later went back on these comments, the fact of the matter is that he did say them, and rather tellingly, he played no such blame game whatsoever when Hamilton did make a clear mistake which ultimately cost him the win in Baku, going off when leading at the restart.
"No, it can't be called a mistake," Wolff told Sky Sports F1.
"It's just when Sergio [Perez] came over, we have the same procedure, he touched a button and the brake balance changed.
"The brake balance went all the way forward and then obviously the car doesn't stop."
So, the Austrian refused to admit that Hamilton made a mistake, but did state a sentence later that the Brit accidentally hit a button that changed the brake balance and caused him to go off. Correct me if I'm wrong, but that sounds like a mistake.
Team principals blindly defending their drivers isn't strange, but when they only defend one, it's not good news for the other.
It's now very difficult to imagine a scenario in which Bottas is still a Mercedes man next season.
He seems to have even come to terms with this himself, with him stating before the start of the last race that he hadn't discussed a new contract and that he was open-minded about his future.
That's probably a good idea, Valtteri. In fact, you may want to start enquiring about potential seats, because chances are that, in a few months, you're going to need one.
Finley Crebolder
Follow us on Twitter @Planet_F1, like our Facebook page and join us on Instagram!