Max 'came of age' in Hungary, Ferrari 'woeful'
A whole lot of praise for Lewis Hamilton and Max Verstappen after their titanic tussle in Hungary. Not so much for Ferrari..
The troubles of Valtteri Bottas and Pierre Gasly are put under the microscope and just how much credit to the Mercedes strategists deserve?
You can join the discussion over on the PlanetF1 forum here or head to the comments section down below…
Box office
Where are all the people who were complaining about F1 being in a "crisis"? Honestly you would be hard pressed to find a season at any point in F1 history with a string of 4 races as exciting as the last 4 have been.
Don't get me wrong, I appreciate all efforts to improve the sport but I think we can't let the whingers and complainers drown out the happy fans.
F1 has been box office of late and there is now an ever-growing story about Hamilton vs. Verstappen. Almost all see Max as the heir apparent to Lewis and the question is; when will he and Lewis go toe to toe for the championship?
Well we got a bit of a sneak preview. This was a gripping race and I think there were a lot of elements at play here. I think Lewis getting by Valtteri at the start was probably his most important move of the day.
That enabled him to focus on beating Max the whole day rather than spending a big chunk of the race trying to get by Valteri.
It's easy to blame Red Bull for not getting the strategy right but they had no defense against what Mercedes did.
The only thing they could have done was to pit first but that would have meant Lewis staying out on the Hards and honestly the tires on his Merc were lasting so I don't know if that would have been a winning strategy for Max.
No Mercedes had a golden opportunity there and the strategists saw it. As soon as they pit Lewis he was outside of the window where Red Bull could have pit and maintained the lead.
They basically trapped Red Bull and I think Max did his best to leg out that stint but the tires gave up before the end and he was a sitting duck.
Well played by Mercedes and a great drive by Hamilton. The pass at the end was basically a foregone conclusion with their pace difference at that time but I really enjoyed that tussle between Hamilton and Verstappen early in the second stint.
Lewis always has tremendous pace on the hard tire compound and he was absolutely on it coming out of the pits. Max held his nerve well there.
There is definitely an electricity to this matchup when they are out there on track wheel to wheel. Hopefully we will get more of that this year.
sandman1347
Great first half of the season from these record breaking boys 👊🏻 pic.twitter.com/mAsEK9BlvZ

— Max Verstappen (@Max33Verstappen) August 5, 2019
Coming of age
Might sound odd right now, but I think this race was the day Max completely came of age. Totally professional message over the radio there, no playing silly *inaudible* when the game was up when Lewis caught him and kept his head enough to maximise his points with FL at the end.
He's going to be the man who takes Hamilton's throne for sure, whether or not Lewis will need to retire for that to happen…we shall see.
Flash2k11
A bold Mercedes strategy? Not really…
Mercedes had nothing to lose.
If the Ferrari cars had been closer and by pitting Hamilton an extra time it would have dropped him to 4th on the road with him having to pass the top three on track to win, then that would have been a bold strategy call.
Mercedes did the only reasonable and logical thing they could and don't deserve too much credit for doing so.
F1 Racer
But actually…
I think it was a clever piece of man management from the pit wall.
Hamilton was all over Verstappen just after he pitted with fresher tyres, but LH seemed a bit lost for a solution and was looking for help, they could have left him out there and then he could have had a go on to have at the end marginally better tyres, say about 5-6 laps fresher.
Problem was he possibly couldn't have got by MV as had been proven earlier.
By pitting him Hamilton had a new task, close a 20 second gap knowing that if he could do that the tyre differential at the end would have been significantly greater making the pass easier and cleaner.
So instead of a 'wait and see strategy' it was a 'go and get it strategy'. That suits Hamiltons driving style. Clever team work.
Option or Prime
All thriller, no filler
Hamilton and Verstappen made this a thriller. I feel a bit sorry for Max as he did everything he could and was just a passenger by the end. Pitting Hamilton for mediums seemed iffy but proved the right balance in the end.
The race really highlighted the failings of Gasly. He looked to have turned a corner at Silverstone, but his failure to stay within touching distance allowed Hamilton the free gamble that otherwise wouldn't have been there.
BMWSauber84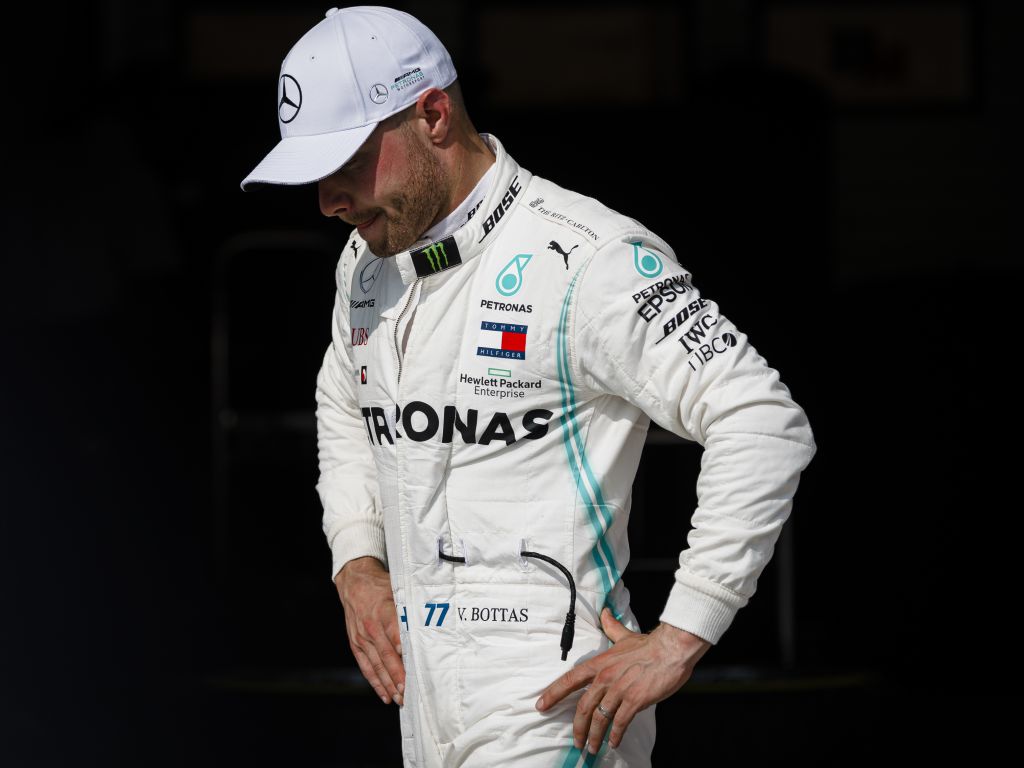 Serious issue
Although given the circumstances, Bottas was far closer to Hamilton then Gasly was to Verstappen. Bottas fell right to the back, about 15 seconds behind last position. He made a mistake that will have dropped him to 4th or 5th at worst. Leclerc basically ruined his race.
Bottas made a mistake that will have cost him a podium, but even with the bad luck he had, Gasly is looking significently worse than him. He had no reason for Bottas to be able to close right up on him from dead last with no safety car.
There was barely any difference between the cars performance wise. Gasly has a serious issue. Far more than Bottas.
TheGiantHogweed
Woeful Ferrari
Great strategy from Mercedes, well done to whoever called that and a great drive from Hamilton to make it work.
Bottas had a very scruffy start and he was always up against it then. If the rumours of his future being decided based on the last two races, he's in trouble.
Verstappen also drove a really good race but was beaten by a better strategy. His teammate, wow, only five points ahead of Sainz which is just embarrassing.
Speaking of Sainz he was won F1.5 four times in the last eight races. Norris seems to go backwards in races, not sure if that's bad luck but I think it might be a theme.
Ferrari were utterly woeful. Could be track specific, and they should be in their element come Spa and Monza.
JN23
Follow us on Twitter @Planet_F1 and like our Facebook page.