Vettel lucky to escape penalty for Hamilton squeeze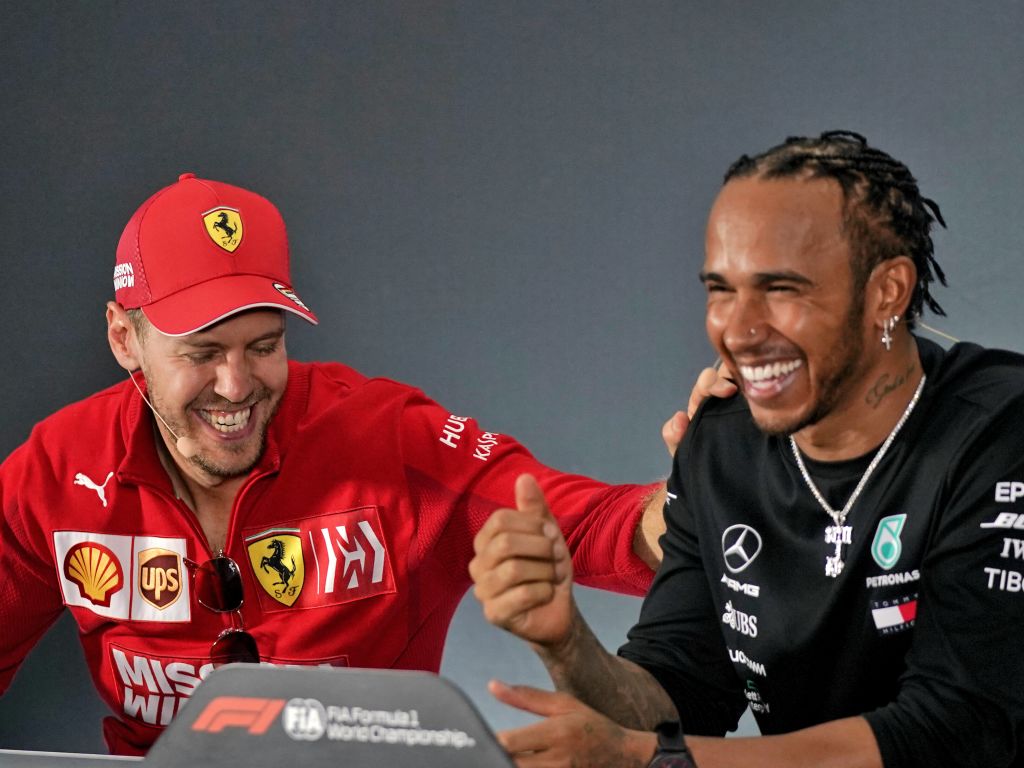 Sebastian Vettel got rather punchy at the start of the Mexican GP with Lewis Hamilton, squeezing him onto the grass on the run down to Turn 1.
Our readers feel that the stewards were perhaps a little lenient when they announced that there would be no investigation into that incident, though it didn't matter a great deal in the end as Hamilton claimed the race win ahead of Vettel.
Also, has Alex Albon done enough yet to secure a seat at Red Bull for 2020? The jury is still out.
You can join the discussion over on the PlanetF1 forum here or head to the comments section down below…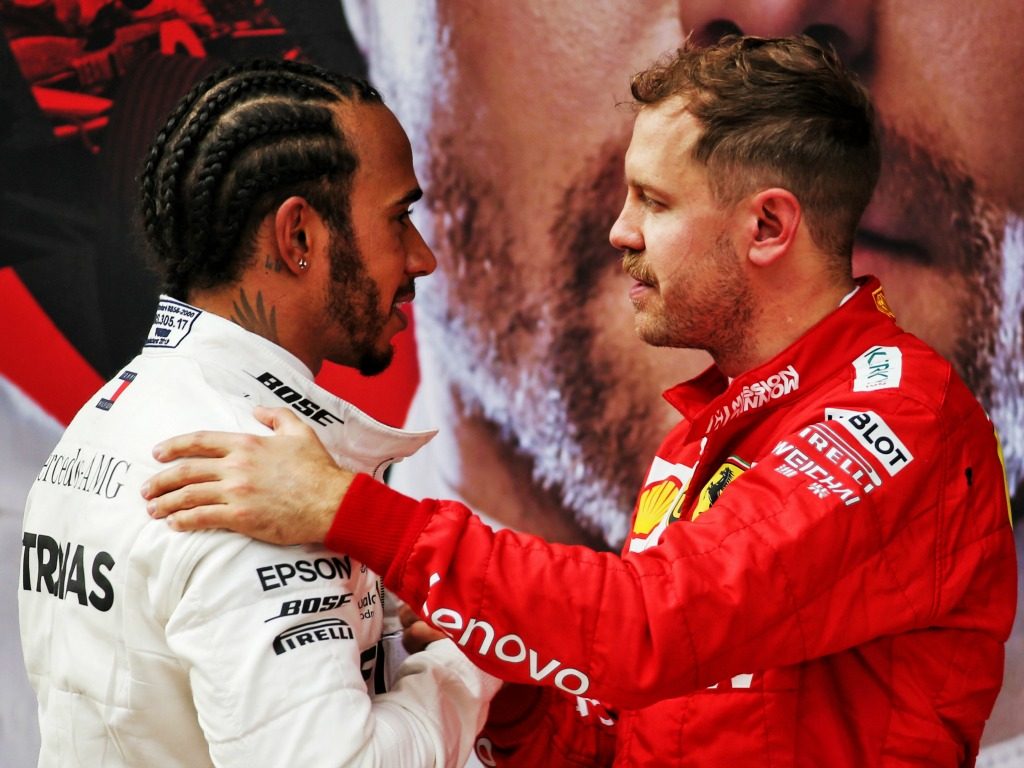 Vettel lucky to escape penalty
Naughty from Vettel, a bit naughty from Hamilton on Verstappen maybe?
JN23
So glad Hamilton didn't let Verstappen bully him out the way. Got his just desserts for that and Vettel overly aggressive also.
FormulaFun
Very dirty from Vettel he knew exactly what he was doing.
mikeyg123
He'll probably get away with it as once again Lewis avoided the contact by going off the track.
TedStriker
Good to know pushing a rival onto the grass at 160MPH doesn't even warrant an investigation.
mikeyg123
Why are the stewards there if they won't penalise such a dangerous move as Vettel on Hamilton?
What does Vettel/Ferrari need to do to be penalised?
Greenman
Mixed reviews on Alex Albon's audition for 2020 Red Bull seat
To me he is the ideal number 2 to max, definitely slower, but ultimately does not embarrass himself and consistently able to put the car where it belongs.
In addition he happens to be an above average overtaker. Raw pace is suspect so far but he has already matched Max once in qualifying, so maybe he will only get closer. Actually the closer he gets to Max, the worst that dynamic will be for Red bull imo.
kleefton
The reality is that he is not putting the car where it belongs, as Red Bull were fastest in Mexico, (as they were last season), so should have been having a 1-2 finish if their car was being put where it belongs.
After Max's issues that came about mostly of his own making, the path should have been clear for Albon to win his first grand prix but he floundered again this weekend.
At the very least he should have been in the mix with the top four cars but he fell away big time in the end and was not in contention at all.
F1 Racer
Albon must be junk as he isn't matching or pushing a top tier talent in his first season!
All things considered, he is doing fine. He is doing far better than Gasly – whom I struggle to think of a driver promoted to a big team doing worse than.
Will Albon become a top tier driver – probably not – but he is competent enough and surely will only do better with a pre-season of development and testing under his belt.
Badgeronimous
In terms of WDC points it is Albon 58 points Verstappen 39 points. Its not just about being quick. I can't see how Albon can be much further up with the top 5 given that Max is trying so hard that he is wrecking his own races. Max's volatile temperament on and off the track is costing him. Mexico was where he had a chance to succeed in the Red Bull, next race, well its not so obvious is it?
Option or Prime
Seriously man, Albon has exceeded everyone's expectations, which is exactly the opposite to Gasly. With 15 laps to go it was clear that he wasn't going to catch those ahead of him, so he backed off, saved all the major systems and cruised to his best F1 result. Would that one or two drivers with more speed could of done that in their first (or fourth or tenth) season.
He's certainly shown more ability in his first year than world champions like Lauda & Hill (D). Give the guy a break…
Battle Far
Is Hamilton a "bad" qualifier?
Seems remarkable that Ferrari have now had more poles than Mercedes considering the first half of the season.
JN23
Yes Ferrari are the current quali kings, but Mercedes have a clear edge in the races, partly because of superior race management by the team.
Covalent
Or perhaps because of their superior driver!?
WHoff78
So Hamilton's a bad qualifier, but super quick in the races?
Exediron
I think his history shows that he is definitely better in races than qualifying. Certainly compared to his team mates. His race pace and race management is mighty.
mikeyg123
I wouldn't say he is a "bad" qualifier, but his race pace is brilliant.
FormulaFun
Follow us on Twitter @Planet_F1 and like our Facebook page.