Vettel or Leclerc: who leads Ferrari's error chart?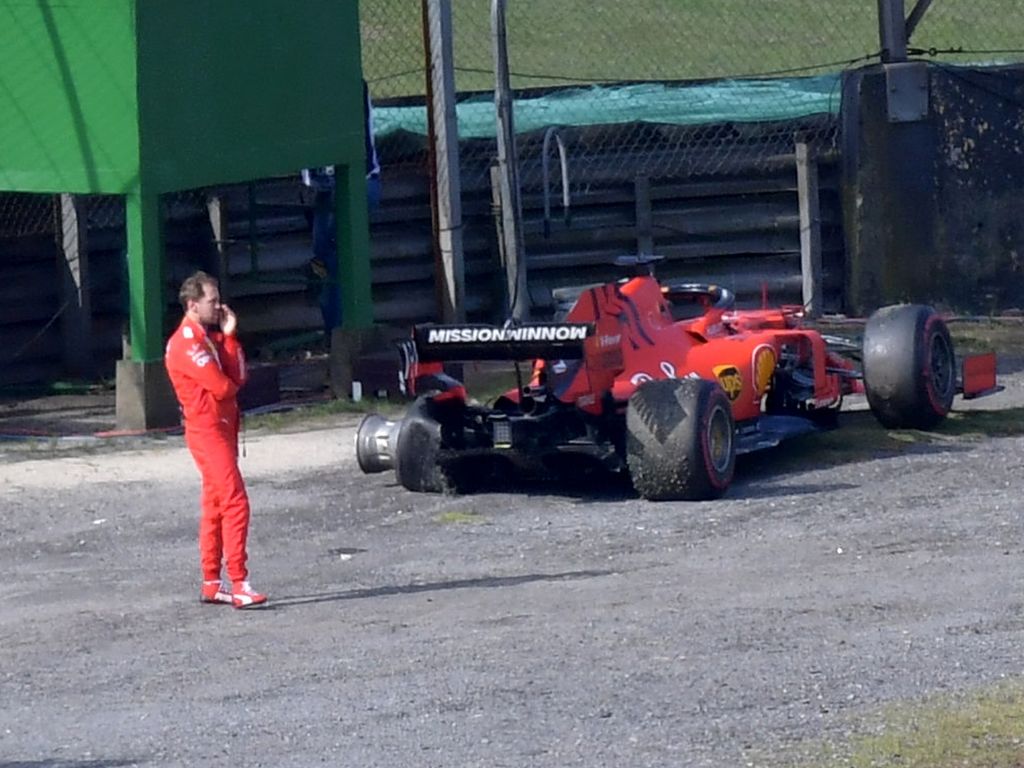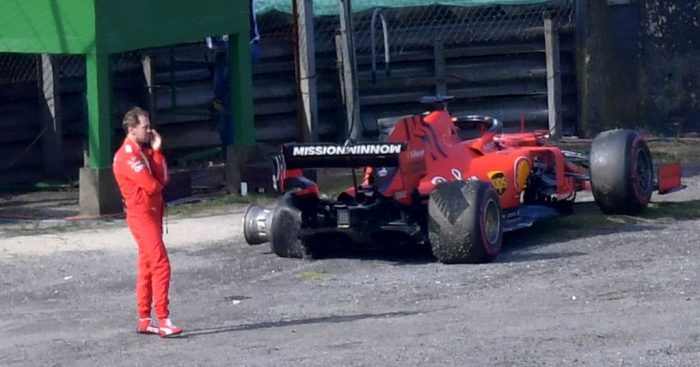 We're all just about catching our breath again after what morphed into a Brazilian Grand Prix for the ages.
Max Verstappen's road to redemption after the events of 2018 was completed with a flawless drive to victory, but behind him all hell broke loose.
Our readers have been running the numbers on Sebastian Vettel and Charles Leclerc after the Ferrari pair eliminated each other from the race. It was the latest controversy for this duo in 2019, but which of them has actually cost the team more this season?
It was the Safety Car to cover Valtteri Bottas' retirement which sparked the chaos in the first place, but did the FIA actually dispatch it for that purpose, rather than in the interest of safety?
You can join the discussion over on the PlanetF1 forum here or head to the comments section down below…
Sebastian Vettel vs Charles Leclerc: 2019's errors in numbers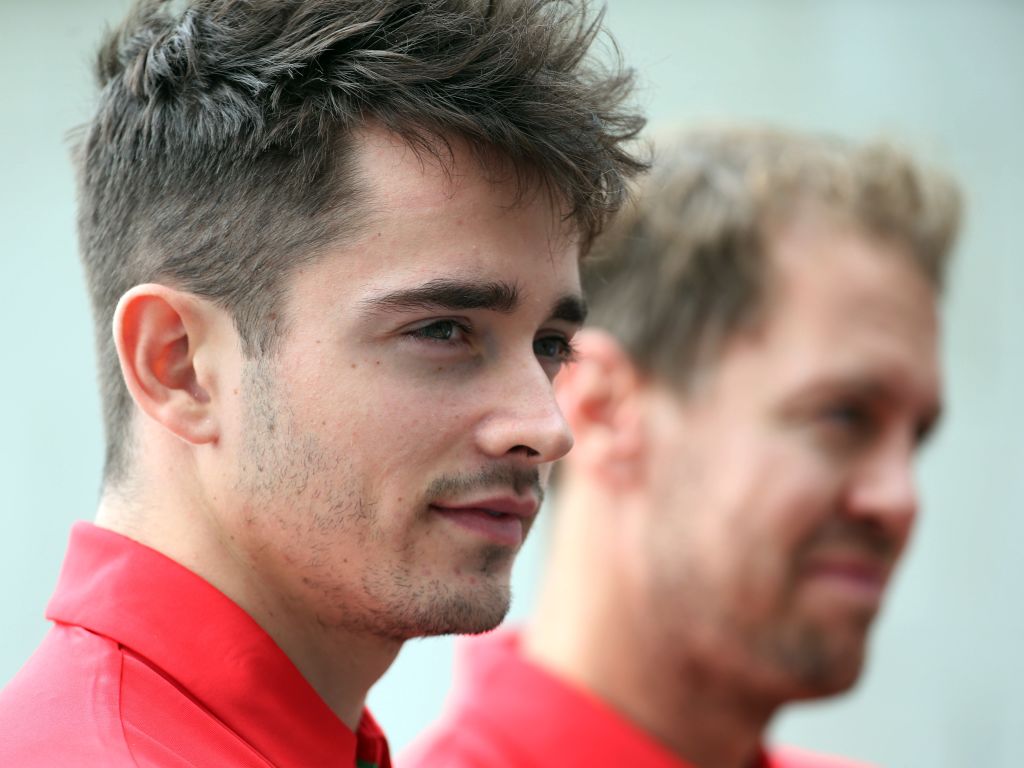 2019 has been a strange year for Ferrari. The team that have traditionally had a championship challenger and a rear gunner have had two genuine title contenders (setting aside relative car pace) this year. And of the 20 races so far run, Vettel – a four time champion, with more than a decade of experience under his belt – has beaten Leclerc – a rookie with just one year's experience, in a Sauber of all things – in just 11 of those 20 races.
Granted, that is a (slim) majority. But let's look at this in more detail, focusing not so much on the successes but the major errors made by each driver.
In Australia, the team did realistically all they could. A 4-5 finish, favouring Seb, made total sense.
Bahrain rocked the form book. Badly. Leclerc was dominant. If not for his mechanical woes, he would have taken a convincing win in only his second start for Ferrari. That contrasted sharply with Vettel, who couldn't seem to avoid his tail-happy Ferrari's desire to take up ballet lessons. Echoes of Massa at Silverstone in 2008, but without the rain. First major point against Vettel.
China was another quiet affair, a 3-5 result in favour of Vettel. Honestly, all I can really remember of that race now is the fastest lap for Gasly. Azerbaijan was another 3-5 to Vettel, again without much to report, and the same again with Spain's 4-5. Bahrain was starting to look like a flash in the pan at this point.
Monaco. This offers Vettel a reprieve, with Leclerc's impatience ruining his race. So that's now one point apiece.
Canada, on paper, goes in Vettel's favour. But there's the small matter of nearly putting Hamilton in the wall after cutting the chicane. Despite the double podium, Vettel's actions there score him a second point. The equality is gone again.
France. This was the start of a short period of domination by Leclerc over Vettel, but there's no glaring error here to call out for either driver.
Austria. Leclerc should have won this one as well, which would bring Ferrari to a theoretical three wins, but in the end Verstappen used his experience and knowledge of just how far he could push the stewards (and the Ferrari) without a penalty to his advantage. And Leclerc chalked it up as a lesson learned. We'll revisit this point later.
Silverstone was a terrible day for Vettel. He'd been outqualified already, pretty convincingly, and had to fight his way through. In the end, all he could do was ram Verstappen and basically end both drivers' chances of a podium. Max was lucky he could limp to 5th. Leclerc ended up on the podium, while Vettel followed the Williams cars home, with only himself to blame. The score stands at 3-1.
Germany highlighted a major flaw in Leclerc's skillset, which we saw last year at the same race. Wet driving isn't his strength. Seb made the podium, and Leclerc ended up in the wall. 3-2.
Hungary was a bit of a non-event for Ferrari, distantly following home Verstappen and a truly on form Hamilton.
Belgium was the first time either driver actually managed to put a mark in the win column, rather than just the "should have been" column. Leclerc dominated the weekend, although there's nothing to mark against Vettel here. Nonetheless, it had to hurt that Leclerc legitimately beat him to the first Ferrari win of the year.
If Belgium was painful, Italy was just kicking a man while he was down. Leclerc pulled off a Ferrari win on Italian soil, complete with a few moves learned from Max in Austria. The Tifosi were elated. And what of Vettel? An unforced spin. A needless ram of Stroll. And 13th place. 4-2.
Singapore is a difficult one. Neither driver made a mistake, but most would argue that Leclerc was robbed of a 3rd straight win. But there's no points to be given here, so let's move on.
Russia. Vettel's petulance, prior to his engine failure, isn't the worst thing listed here. That said, it added unnecessarily to the discord in the team. 5-2, if only because as team leader (at least, in theory) he should be bringing the team together, a la Schumacher (I know, I know…), rather than causing further tensions.
Japan was a bit of a non-event for Leclerc but there was nothing obviously wrong with his performance, other than Vettel simply beating him. The same is also true in Mexico.
America. Some blame Vettel for his suspension failure, some don't. I'll be charitable here and say that without complete consensus, no point awarded. The way Leclerc's suspension obliterated itself after only a light touch in Brazil helps his case too.
Which of course brings us to today. The Brazilian Grand Prix. Every single person who discussed this incident (save one) agreed that Vettel was either almost wholly, or wholly to blame for the double DNF. And the footage certainly supports that.
So that's 6-2 against Vettel. Leclerc, the relative rookie, has only a third of that number. He also has double the number of wins, and also of potential wins, compared to the 4-time WDC.
What, if any, future does Seb have in the sport? Does anyone expect another Ferrari contract to come his way? And if not, what's his next move?
Tufty
Can Carlos Sainz take an upset P6 in the Drivers' Championship?
🏆🍾🇧🇷 From P20 to P3!!
I have never expected my first @F1 podium to be like this. I am extremely happy! Thank you to the whole @McLarenF1 team & everyone involved!!@EG00 #carlossainz #Smoothoperator pic.twitter.com/WOvF82VLHM

— Carlos Sainz (@Carlossainz55) November 17, 2019
Congrats to Carlos Jr. for a well earned podium even if he didn't get to celebrate it from there.
That was a great drive from the very back of the grid. Yes, he had some help from retirements and a few things falling his way but he did do what he needed to.
I am hoping that Carlos can start to make a few more trips to the podium and to earn some by outperforming drivers from the top three teams.
At 92 points on the season Carlos is only 3 points adrift from Pierre Gasly. Looks like that will be the battle for the 2019 "Best of the Rest".
Mort Canard
Brazil was Max Verstappen's best performance of 2019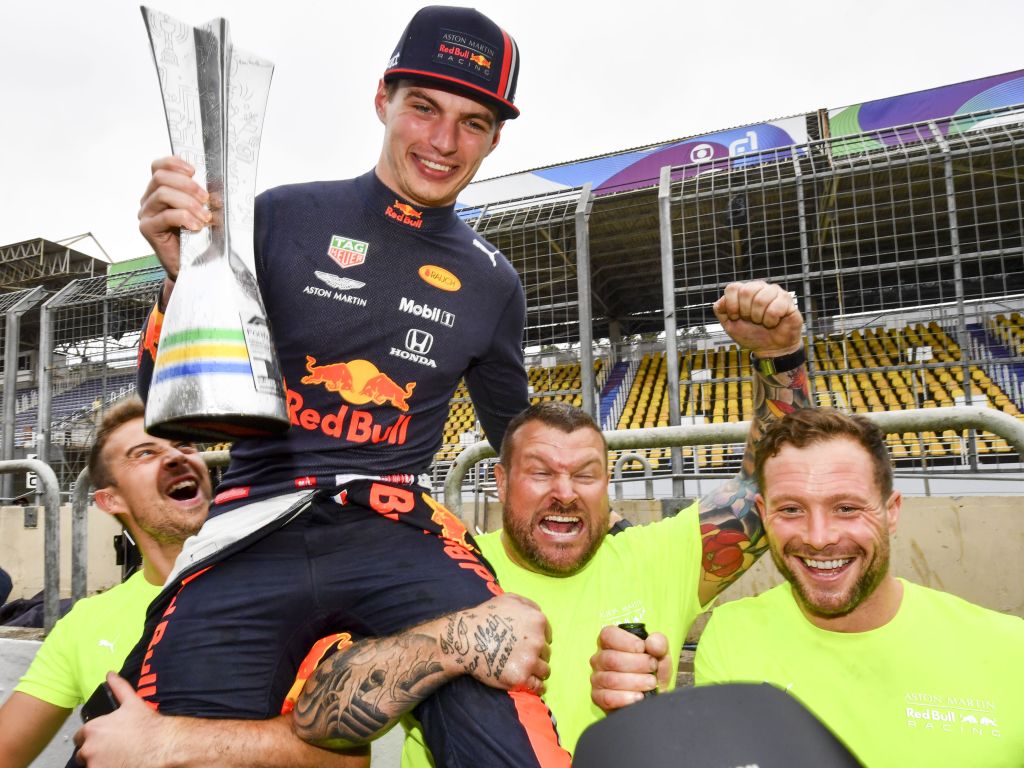 What an exciting race! Honestly this season has had about 6-7 extremely entertaining races.
Tremendous performance by Max. Absolutely brilliant all weekend. Dominant form in qualifying and he was perfect in the race. He made the crucial move on Hamilton after that first undercut and that, for me, was the win decided. The pass at the end was a foregone conclusion but Max really didn't put a wheel wrong all day. Best overall weekend of the year for him IMO.
I have to scratch my head at Mercedes pitting Hamilton at the end of the race. I don't see what they had to gain there. He was not going to be able to catch Max with so few laps remaining and I think they pretty much threw away 2nd there. The drag to the line between Hamilton and Gasly was exciting and also telling.
Mercedes were down on power here but their tire life gave Hamilton a chance today. As I already mentioned, the critical part of the race was that first stop and Hamilton being held up by Leclerc (followed by Max basically being waved through by Leclerc). With Max able to make the pass on his outlap, Mercedes missed their chance at the win right there.
Difficult day for Bottas, who also suffered with the lack of speed in a straight line. He just couldn't get past Charles there and that ruined his race.
Ferrari were fairly competitive today. Shame about the end and I have to put most of the blame on Vettel there. He moved over in a way that reminded me of Turkey back in 2010. Yet another example of Sebastian's spacial awareness letting him down.
Gutted for Albon but I don't think that's a penalty for Hamilton. Albon left the door wide open and, having done so, he needed to leave a car's width on the inside there instead of turning all the way in. It's a shame but I think it has to go down as a racing incident.
Congrqts to Gasly! What a day for him! He accomplishes something that he never managed during his entire time at RBR. The guy clearly has talent. I can't figure out what went wrong with him this year. Maybe it's about the pressure or maybe it's something that we just don't have visibility to but he is performing now that he's back with Toro Rosso.
sandman1347
Did the FIA use the Safety Car to artificially improve the Brazilian GP?
The flying Finn took his third @DHL_Motorsports Fastest Lap Award of 2019 at Interlagos 🚀#BrazilGP 🇧🇷 #F1 pic.twitter.com/4Yc0ZFKFHB

— Formula 1 (@F1) November 17, 2019
Why the hell did this race have an SC for the Bottas blow up?
It is a joke the way that race control like to manipulate races and turn dry races into wet race lotteries like this.
The VSC should be used unless there is no other alternative but to SC the race as a last resort. What is the point of the VSC when it hardly gets used, and of course rules are deliberately not put in place to force race control to be consistent with the usage of VSC's and SC's.
VB's car was clear within about 10 seconds of the SC being called out, what a farce.
Please stop trying to spice races up in an artificial way.
F1 Racer
Follow us on Twitter @Planet_F1 and like our Facebook page.