Vettel should leave F1 and return in 2021
Sebastian Vettel continues to sink deeper into the Formula 1 abyss. He should walk away at the end of 2019 and consider a 2021 comeback.
The 2019 Italian Grand Prix was a new low point for the Ferrari driver in this wretched run that now spans over a calendar year. The way he drove into the path of Lance Stroll to cause that collision, straight after he had made yet another unforced error, was just not good enough for a four-time World Champion.
It was truly a rookie error, demonstrated perfectly by the 20-year-old Stroll who mirrored Vettel's unsafe return to the track moments later. Perhaps something like that from Stroll isn't beyond comprehension, but it is for the man who started 2019 as Ferrari's No.1 and main title challenger.
Oh dear…what are we going to do with you, Sebastian? #ItalianGP 🇮🇹 #F1pic.twitter.com/XatIdJCUri

— Planet F1 (@Planet_F1) September 8, 2019
You can add this to the off which cost him victory in Canada, or how about when he shunted Max Verstappen at Silverstone?
Let's not forget his spin when battling Lewis Hamilton in Bahrain – we would be here forever if we flicked back to 2018 as well.
Simply put the 32-year-old's confidence is shot and shows little sign of returning and we all know that Vettel is a confidence driver.
Vettel's title challenge to Hamilton peaked in 2017, but midway through 2018 his decline began and has now reached rock bottom.
The call for him to walk away is far from an attack on his driving abilities, but more a theory of how to enjoy a few more years of the real Sebastian Vettel. It would be awful to see him bow out of the sport for good on such a low.
A star was born at the 2008 Italian Grand Prix when he took the most unlikely of wins in a Toro Rosso, a win that remains their only one in Formula 1.
The potential was ultimately fulfilled in dominating fashion as he graduated to the Red Bull team and went on to win four consecutive Drivers' Championships between 2010-13.
Soon though, that speed bump arrived in the form of Daniel Ricciardo who challenged his team-mate in 2014 to a level far beyond that which was ever achieved by Mark Webber, but it was okay, for Vettel had an escape route to Ferrari.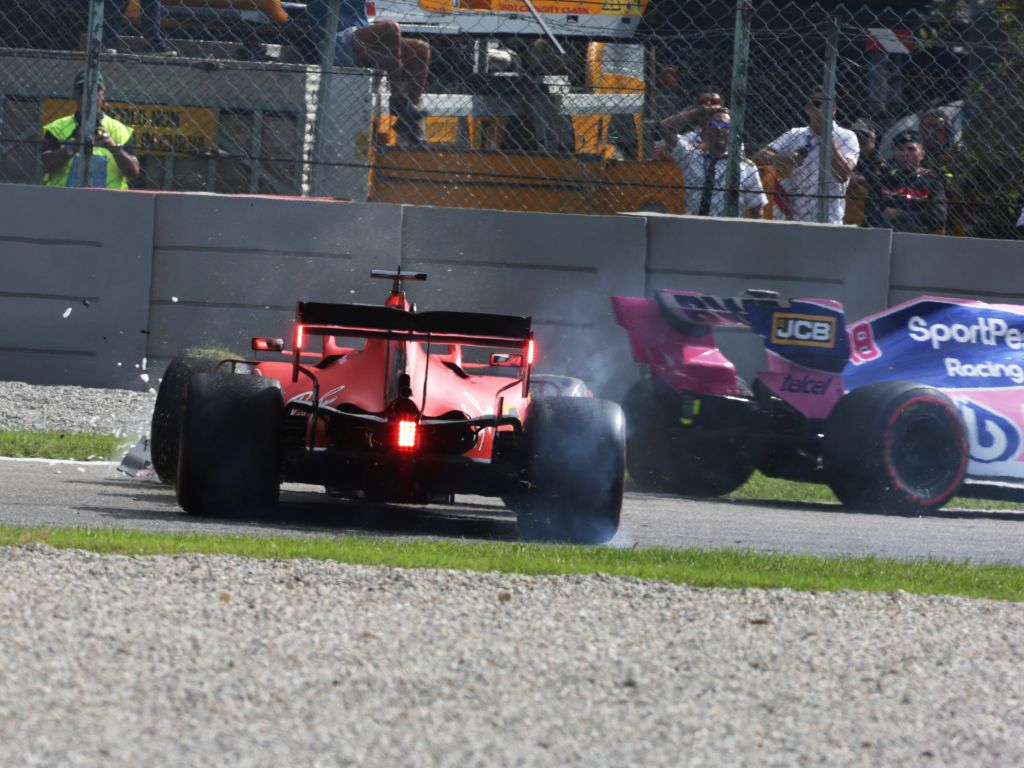 The problem is that Vettel now has a new fast young team-mate in Charles Leclerc and this time there is no escape route to another top team.
Vettel is contracted to Ferrari until the end of 2020, but surely Leclerc will only get better and the pressure on Vettel will only get more intense.
This is where it becomes a good idea for the German to take a year away from Formula 1. He has spoken of not feeling a need to leave a legacy in Formula 1, but he is damaging his reputation as one of the all-time greats and his four World Championships to back that up.
Not too much is likely to change in 2020; Lewis Hamilton and Mercedes will still be title favourites, Ferrari may well be on a par – but that may only make Leclerc more difficult to compete with.
2021 is where Formula 1 is expected to change. A budget cap is coming in, the regulations are changing and so is prize money allocation among a host of other things.
This would present a glorious opportunity for Vettel to return with a new perspective. He would be refreshed, the pressure would be gone and, with the order of the grid less predictable, Vettel could thrive again.
Surely a decorated racer like Vettel wouldn't be short of offers to make a comeback, what team wouldn't want someone like him driving for them during a crucial time to make progress up the pecking order?
We know that Seb lives a guarded life away from the track. He doesn't do social media and it is unclear what he could do to stay sharp in that year away since he claims his love for Formula 1 is still there.
Perhaps he could do a Fernando Alonso and explore options outside of the series, but he doesn't really strike as being the type of person to chase the stats for the record books.
Whatever Vettel does is of course up to him, and he could yet shut all his critics up with a strong end to 2019. But, the fact is Ferrari have just seen their strongest battlefields come and go with Spa and Monza – Vettel was outclassed while Leclerc seized the moment.
It's too early to say the dog has had his day. Vettel walking away for good right now would feel like we had been robbed of a few more years to watch the second most successful German racer in F1 history.
But, something has to change, and a returning Vettel in 2021 for one last shot at glory is surely the only way of giving his career that fond farewell that it deserves.
Jamie Woodhouse
Follow us on Twitter @Planet_F1 and like our Facebook page.