After consecutive disappointments in Australia and Bahrain, Ferrari must have been hoping that all would come good at Formula 1's 1000th World Championship race in China.
As it happened, the team who have competed in more Grands Prix than any other were left scratching their heads once more.
The signs had at least been there in Bahrain, it was the just the execution that let them down. But any hopes of having the fastest car again in China were dashed after a qualifying session that saw both cars three tenths behind the Mercedes duo.
The race confirmed the fears suspected in qualifying as the lead Ferrari of Vettel finished 13 seconds off the pace, with Leclerc over half a minute behind…
The not-so dynamic duo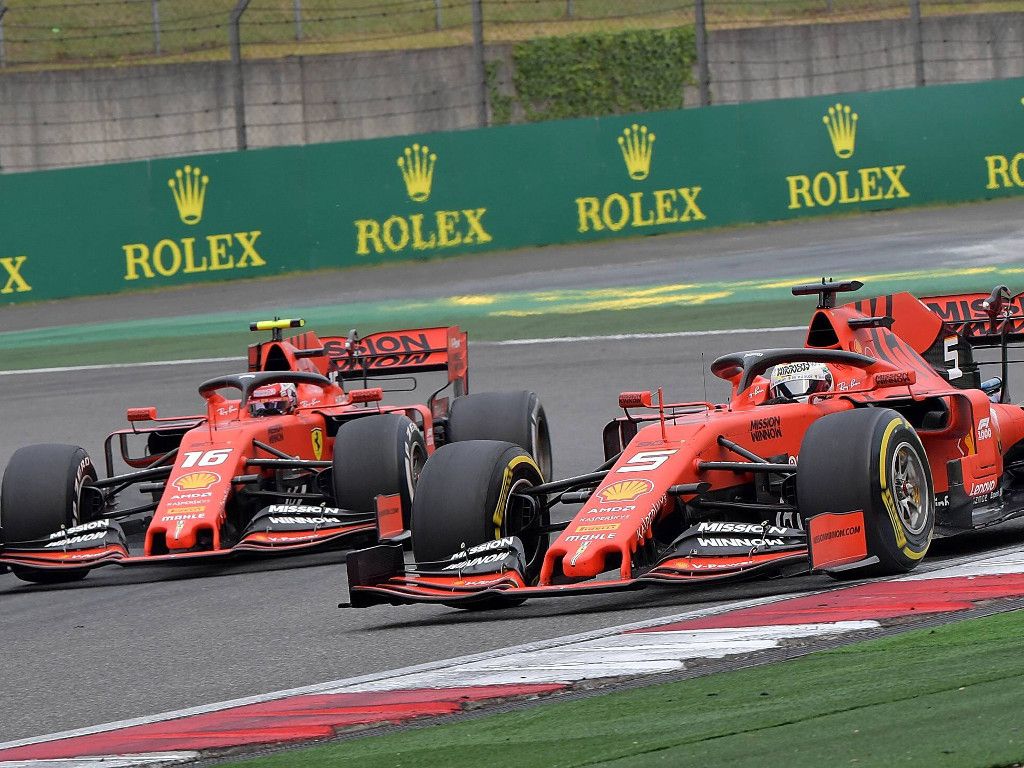 A continued theme of Ferrari's first three races has been internal strife. The quick emergence of Charles Leclerc as a contender has led to team orders being a feature of all three races thus far.
Previously, discussion points surrounded Vettel and Hamilton, but with Ferrari consistently coming up short, attention has turned to Vettel and Leclerc instead. Who should be the lead driver? Should team orders continue to be implemented? Until the team starts winning again, these questions will continue to crop up.
Ferrari's strategy in China is worth exploring further. Firstly, using team orders to swap their two drivers around at the beginning of lap 11, and secondly how Leclerc was used thereafter.
Whilst Vettel successfully outqualified his team-mate on Saturday, it was Leclerc who led the two Ferraris after Turn 1.
The Mercedes duo scampered off into the distance as their gap over Leclerc continued to grow. Hamilton lapping between 0.3s and 0.8s quicker than the youngster.
In the meantime, Sebastian Vettel did not allow Charles Leclerc to get more than a second clear. With Vettel matching the pace of Leclerc in spite of dirty air, the two drivers were asked to switch positions on lap 11.
Clearly the hope was that Vettel had the pace to catch up to the Mercedes duo but it quickly became evident that this would not happen.
The switch did prove that Vettel was quicker than Leclerc on the day, as he very quickly got out of DRS range. Something Leclerc did not do once.
Ferrari right to switch in China
. @Charles_Leclerc : "After the meeting I know that it was not an easy situation (team order). I had problems with the tyres at that time, we both had problems. But Sebastian was faster."#F1 #ChineseGP #Charles16 pic.twitter.com/oGBQr2Sv1G

— Charles Leclerc #16 (@LeclercNews) April 14, 2019
Despite not being able to get close to Hamilton or Bottas following the switch, I for one believe they made the correct decision.
The morality of team orders can be discussed for days on end and the debate as to whether they should be allowed rages on.
Whilst morality can be discussed, legality cannot. You are allowed to do it and any team who refuses to do so risks facing the consequences.
You just know that if Ferrari had not initiated the switch, fans and media alike would have been questioning why they didn't. In its simplest form, team orders are an aid that can help better a team's position. No one would turn down any other aid so why would team orders be any different?
I have no doubt Ferrari themselves were unsure as to what Vettel could do when given clean air to work with, but that's the point. They had to do their due diligence and find out. Continuing with the status-quo was certain to achieve very little, at least creating another situation had potential to work.
This move was orchestrated with the two Mercedes guys well ahead on the road, but the next bit of Ferrari's strategising was focused on a Red Bull behind them. Whilst unable to threaten them, Max Verstappen had been able to keep the two red cars in sight and was in position to execute an undercut.
Sure enough, Verstappen dived into the pits on lap 17, giving Ferrari a choice on who to pit on lap 18. Being the car behind, Leclerc was in the most immediate danger but Ferrari decided against pitting him and told Vettel to box.
It was a smart decision as Vettel only just beat Verstappen out of the pits and by the end of that lap there was just half a second between them.
It tells you that pitting Leclerc first would have been futile and that the undercut on him was inevitable, it was just a case of whether it would be both Ferrari cars that were overtaken or just the one.
Had two options, picked neither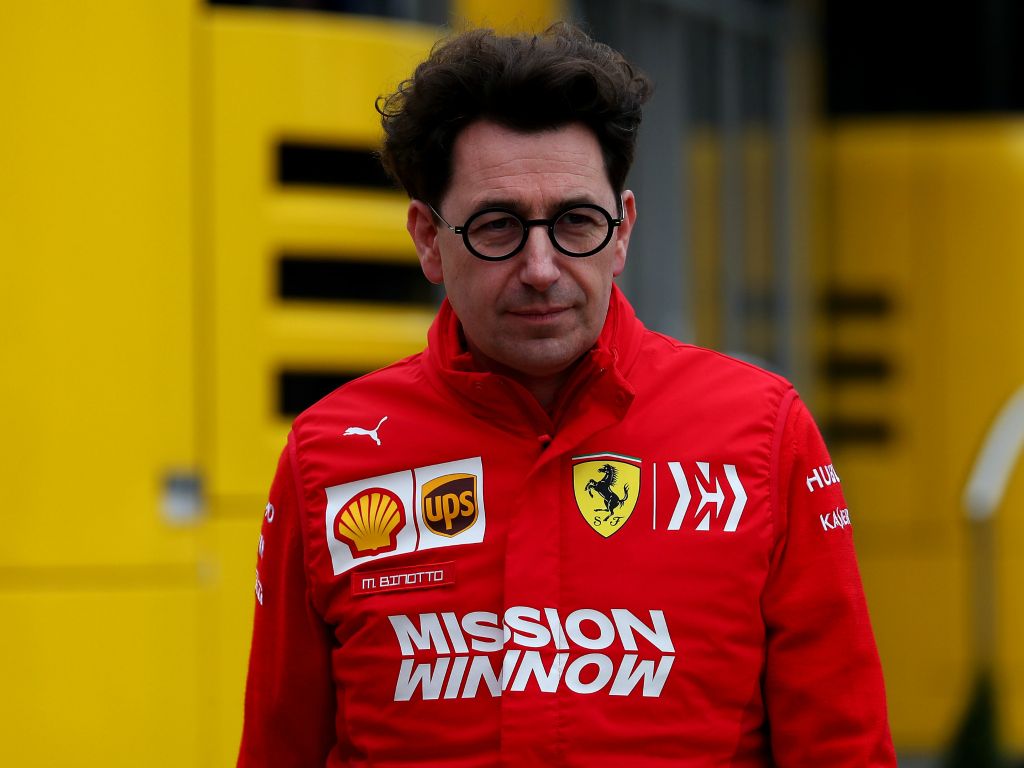 It is at this point I tend to disagree with Ferrari's strategy. With Vettel taken care of, it was now a case of when they should pit Leclerc. In my eyes, they had two options and picked neither.
Option 1 was very simple, pit Leclerc on the following lap and minimise the damage. Leclerc would have almost certainly come out a few seconds behind the other two but that would have at least given him the opportunity to fight back.
Option 2 was the complete opposite, go very long on the medium tyres and do a one-stop where others were stopping twice. The one-stop was completely ineffective in Bahrain but drivers such as Ricciardo and Albon proved that it could work well in China.
Option 2 would have also given Leclerc the opportunity to take advantage of a safety car if one were to make an appearance.
As previously mentioned, they did neither and left Leclerc out for four more laps. Enough to put him in no-man's land but not enough to do a one-stop.
From there P5 was inevitable for Leclerc and the only further part he would play in the race was trying to hold up Valtteri Bottas enough to give Vettel a chance of P2, but at this point Leclerc was about a second slower than Bottas, leaving him no chance of keeping the Silver Arrow behind him for long.
The bottom line is that China represented another race where the Ferrari drivers squabbled between each other, rather than effectively battle the drivers around them.
Ferrari have become far too concerned over who is their number one driver and who should be given priority.
It's a much simpler game than they are making it. Both drivers are very capable individuals and priority should be given to whoever is in the best position.
Unless this happens, Ferrari can prepare for another 'Well done on finishing second' party.
Ben Hocking
Ben is part of the good folks at Late Braking. You can check them out in the following places:
Subscribe to Late Braking on YouTube
Follow Late Braking on Twitter