When other drivers decided the Formula 1 title fight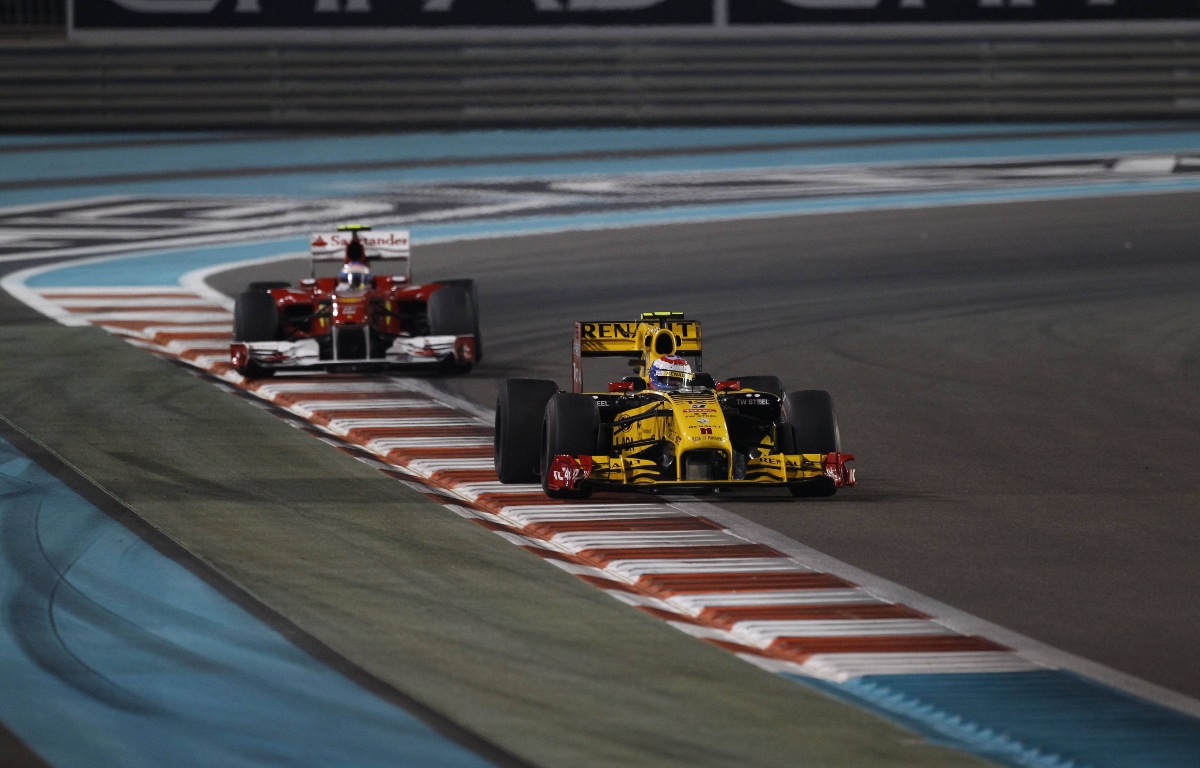 More often than not, those involved in title fights decide who wins it, but sometimes, an outsider can determine the outcome.
Juan Pablo Montoya thinks that a driver such as Lando Norris could play that very role this season in the battle between Max Verstappen and Lewis Hamilton.
"At the moment you have to recognise that Lewis and Max are on a different level from the rest," he said via Motorsport.TV.
"I think Sergio [Perez] and Valtteri [Bottas] are having a bit of trouble with the cars and as a team sport that makes it difficult in terms of strategy and things like that.
"It's going to come down to these two, and a race where someone like Lando takes points."
Given such a prediction, we've decided to take a look at when similar things have happened in recent times…
Rubens Barrichello in 2003
Few, if any, drivers in the history of Formula 1 have played the role of wingman better than Barrichello, and that was very much evident in 2003.
His team-mate, Michael Schumacher, won the title that year, finishing two points ahead of the McLaren of Kimi Raikkonen, but if not for Barrichello, the outcome would have been different.
In the third to last race of the season, the Brazilian crossed the line in P3 less than a second ahead of the Finn, doing a stellar job of holding him off. At the final round meanwhile, he claimed victory ahead of Kimi.
Across those two races, he took three points from Raikkonen, three points that would have given the then-young driver the championship.
Felipe Massa in 2007
Four years after a Brazilian Ferrari driver stopped Kimi from winning his first title, another helped him finally become a World Champion.
The Iceman headed to the season finale in Brazil with a slim chance of prevailing, trailing the McLaren pair of Fernando Alonso and Lewis Hamilton by seven points and three points respectively. One advantage he had was that, unlike those two, he had a team-mate willing to help him in the form of Felipe Massa, and boy did it make a difference.
The second Ferrari driver beat Hamilton to pole position, blocked the Brit at the start to allow Kimi to move up to P2 and then drove the perfect race, sacrificing a win for his team-mate during the pit window and staying ahead of Alonso who crossed the line in P3.
Had he failed to do so or finished ahead of Raikkonen, the Spaniard would have claimed the title by a single point. Instead, the Finn did.
Timo Glock in 2008
2008 BRAZIL

A final lap onboard of Timo Glock (Toyota), who was modulating the throttle gently in the intensifying rain at Interlagos

Towards the end you'll see both Vettel and Hamilton slide past for position #F1 pic.twitter.com/0ULePfuGPE

— F1 in the 2000s (@CrystalRacing) November 2, 2020
The following season, at the same circuit, Massa himself was fighting for the World Championship, but had a far less happy ending than his team-mate, thanks to Timo Glock of all drivers.
Massa had been in imperious form all weekend and cruised to victory at the front. When he crossed the line, Hamilton was in P6 and needing to gain a place to win the title. With only a few corners to go, it looked like he'd miss out for the second year in a row.
However, just ahead of him, the Toyota of Glock was struggling to stay in control having decided to stay on his dry tyres on an increasingly wet track. The German almost held on to P4 but ran wide at the end of the lap, allowing Sebastian Vettel and, crucially, Hamilton through.
That mistake handed the McLaren driver the extra point that made him a World Champion.
Vitaly Petrov in 2010
2010 ABU DHABI

A furious Fernando Alonso (Ferrari) gesticulates at Vitaly Petrov (Renault) at 0:19 on the slow-down lap.

Sebastian Vettel (Red Bull) celebrates winning his maiden WDC #F1 pic.twitter.com/OgGfp86fTs

— F1 in the 2000s (@CrystalRacing) November 14, 2020
Four drivers headed into the 2010 finale in Abu Dhabi with a chance of winning the title. Alonso and Mark Webber were the favourites, with 246 and 238 points respectively, while Vettel and Hamilton both had an outside chance. What ultimately caused the German to prevail was a bright yellow Renault driven by Vitaly Petrov.
Webber, running behind his rivals, pitted early, going for the undercut, and seeing him as their biggest rival, Ferrari brought Alonso in four laps later. The Spaniard rejoined just ahead of the Aussie, and both had a lot of cars to overtake ahead of them. First up was Petrov, and they'd spend the rest of the race behind him.
The Russian defended flawlessly throughout, not giving a single opening to Alonso who in turn was holding up Webber. While they were stuck in P7 and P8 meanwhile, Vettel was leading comfortably.
The order would stay that way until the end, meaning Vettel finished the season four points ahead of Alonso to win the title. If the Ferrari driver had finished two places higher, it would've been his, but thanks to Petrov, it wasn't to be.
Jenson Button in 2012
Alonso would be narrowly beaten to the title by Vettel again two years later, and once again he would have had a third World Championship if not for a driver not involved in that battle.
With a 10-point gap to the German to overturn in the final race in Brazil, it looked unlikely that he'd be able to claim glory but that changed when Vettel spun at the start, dropping to the back of the field. By lap 23 though, he was back up to P5, meaning only a win would be enough for Alonso.
Such a result became a very real possibility when Hamilton and Nico Hulkenberg took each other out, ultimately bumping him up to P2. Unfortunately for him though, Jenson Button was flawless at the front, not making any major mistakes like so many drivers had that day.
The Brit won the race just ahead of Alonso, meaning that, with Vettel finishing in P6, the Red Bull man beat his rival to the title by just three points. The seven points that Button prevented the Spaniard from getting made all the difference.