Who is Oscar Piastri? Seven facts about the Aussie ahead of eagerly-anticipated F1 debut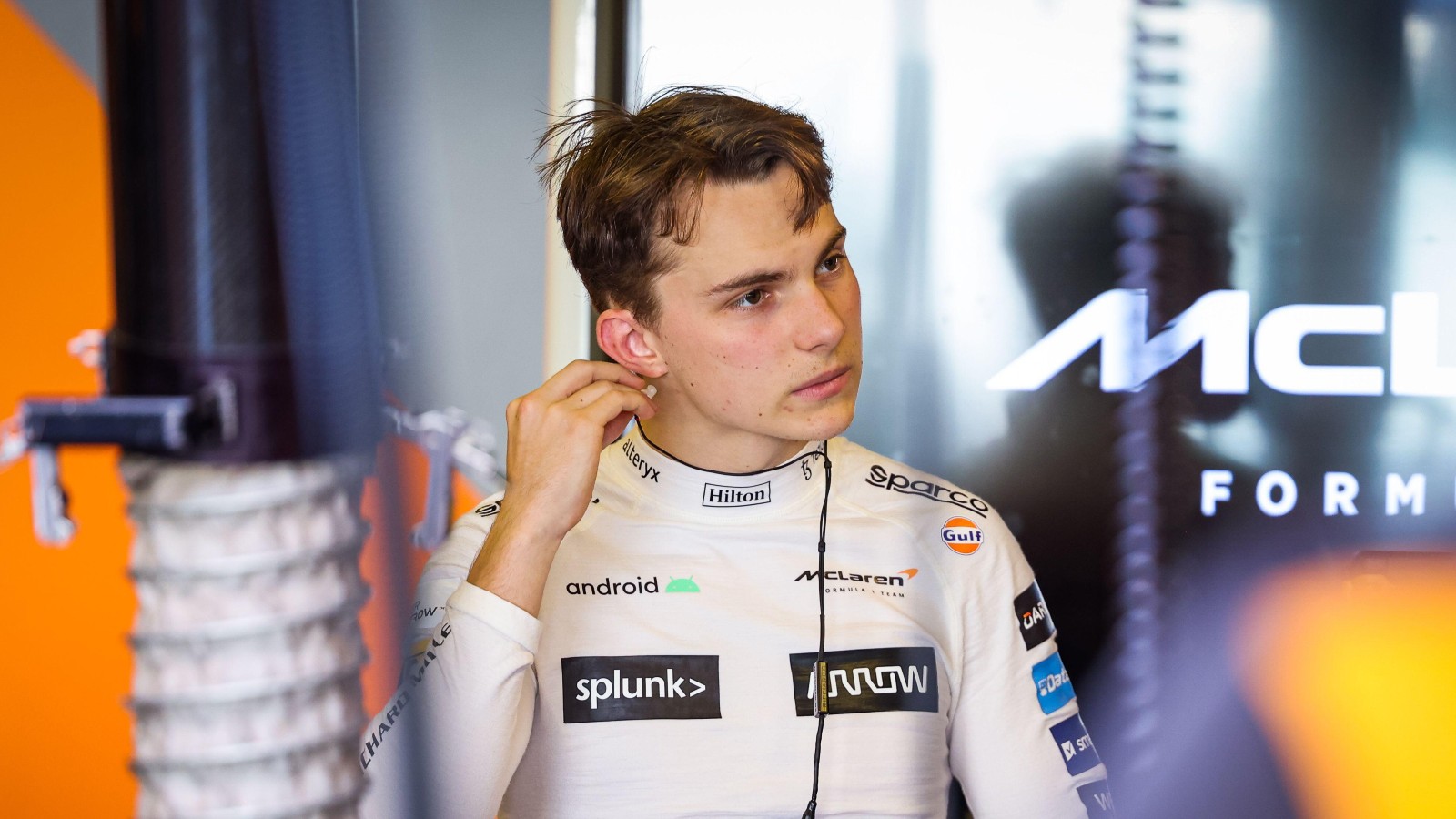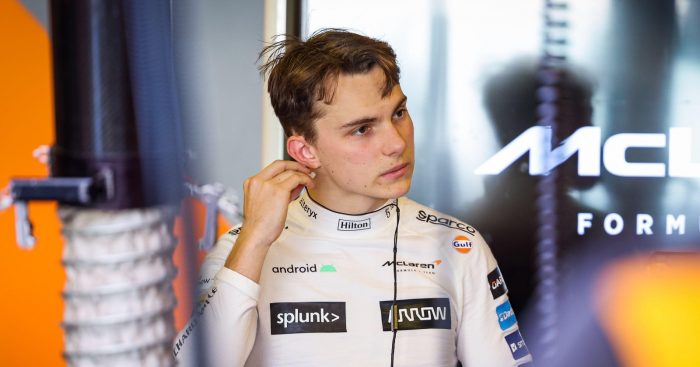 Oscar Piastri will become the 18th Australian driver to have raced in Formula 1 when he makes his debut for McLaren in 2023.
Having come through the Renault Sport Academy, Piastri was snapped up by McLaren in the summer of 2022 as the team looked to replace the out-of-form Daniel Ricciardo.
He will be one of two rookies on the 2023 grid alongside Logan Sargeant and continues a line of Australians to have raced in every Formula 1 season since 2001.
Here's everything you need to know about McLaren's new man, Oscar Piastri
Oscar Piastri shares a birthplace with one of Australia's finest F1 exports
What better place to start than where it all began for young Oscar. He was born on April 6, 2001 and just like Daniel Ricciardo, he has Italian blood in him as his parents migrated from Italy.
Piastri was born in Melbourne but despite the city being the second most populous in Australia, there has been a relative lack of F1 drivers to hail from there.
Of the 17 Australian drivers to have participated in a Formula 1 session, just five of them were born in Melbourne and should Piastri participate in an actual race, he will be just one of four Melburnians to have done so.
But Piastri can take confidence that of those five men, one of them became one of Australia's finest ever F1 exports.
While Jack Brabham rightly deserves his place at the top of the list due to his three World Championships, Melbourne's Alan Jones is not far behind having secured his own world title in 1980.
With 12 wins to his name, Jones is also the last man from Melbourne to have competed in a F1 race with his participation in the 1986 Australian Grand Prix.
Oscar Piastri, a champion by age nine, began his racing career in remote control cars
While most Formula 1 drivers start out in karting, Piastri began in something a little smaller as he raced remote control cars in his youth.
Unsurprisingly, he was quite good at it and by the age of nine, he won the second class world championship with the next youngest competitor being eight years older than him.
Such was his skill, a career in racing remote cars was an option but the travelling soon ruled it out for the nine-year-old and his dad, but it was through remote control racing that he would graduate to go-karts.
Piastri met someone who had a go-kart and soon he was hooked, getting his own within a week of trying it out.
From there, he was on the conventional path to Formula 1.
Oscar Piastri karted across the world before making it to Formula 4
Piastri's first taste of competitive karting came in 2014 but soon he was travelling to Europe and competing for the Ricky Flynn Motorsport team.
The young Australian competed in no fewer than seven series in 2016 and his best finish was sixth in the OK-Junior World Championships.
In the same year, he made his single-seater debut as he took part in the 2016–17 Formula 4 UAE Championship for Dragon F4.
He again finished sixth in the series, including two podiums, as fellow 2023 rookie Logan Sargeant earned P2 in the standings.
Oscar Piastri's manager is another Aussie F1 legend, Mark Webber
When Piastri was growing up, it would have been Mark Webber who was on his TV screen.
Webber made his Formula 1 debut in 2002, Piastri was less than a year old, but ended his career in 2013 after 215 races.
Webber was instrumental in rekindling Australian interest in the sport having been the first Aussie in eight years to race and the first since Jones in 1981 to win a grand prix.
No doubt then it would have felt a little surreal for Piastri when Webber signed him to his management team.
Webber and his wife set up JAM Sports Management and in 2020, Piastri became one of the athletes they represented as the former Red Bull man proved influential in getting his client a place on the F1 grid.
Oscar Piastri became the biggest meme of the summer via Alpine and McLaren
Even if you were not an F1 fan, you must have seen the infamous "I understand that, without my agreement…" tweet, but if you were living under a rock, we will recap it for you.
Piastri joined the Renault Sport Academy in January 2020 and competed in F2 for Prema Racing. As his stock continued to rise, helped by his 2021 World Championship win, he emerged as the leading candidate for the Alpine seat.
With Fernando Alonso north of 40 years old, there was every expectation that Piastri would one day replace the Spaniard but Alpine tried to have their cake and eat it and in the end, both men grew impatient.
Alonso wanted a two-year deal so jumped at that chance at Aston Martin, which Alpine presumed had made promoting Piastri a lot easier.
How wrong they were.
The team announced Piastri's promotion in the morning but that very same day, Piastri tweeted that this announcement had come without his permission and, as a hammer blow for Alpine, the Australian also said " I will not be driving for Alpine next year."
I understand that, without my agreement, Alpine F1 have put out a press release late this afternoon that I am driving for them next year. This is wrong and I have not signed a contract with Alpine for 2023. I will not be driving for Alpine next year.

— Oscar Piastri (@OscarPiastri) August 2, 2022
The internet exploded with memes flying around at any opportunity as speculation rose as to why Piastri was rejecting the Alpine seat. Soon it became clear that he would have only done so had he already secured a seat somewhere and the location of that seat soon emerged as McLaren.
Alpine complained, arguing they had a contract with Piastri, while the driver and McLaren said the opposite. In the end, it was decided in front of the Contract Recognition Board, who ruled in McLaren's favour and the biggest saga of the summer was over.
Oscar Piastri shares a record with George Russell and Charles Leclerc
It is easy to see why both Alpine and McLaren were interested in acquiring his services when you take a look at his junior career.
Piastri shares a unique honour alongside George Russell and Charles Leclerc by having won the Formula 3 and Formula 2 Championships in their rookie season.
The Australian achieved the first feat in 2020 when, despite winning only two races and finishing on the podium six times, he pipped Théo Pourchaire and Sargeant to the crown.
A year later, he won the F2 title in a much more commanding fashion, winning six races including four of the final seven events to finish 60.5 points clear of Robert Shwartzman.
Oscar Piastri will race with the number 81 which he used in his karting days
Like many Formula 1 drivers, Piastri's choice of number can be traced back to his karting days.
However, there was very little meaning behind the choice with Piastri instead restricted by the number stock of a local shop.
"When I did my first race I had to pick a number for my first race and the kart shop I went to only had number ones in stock, and it had to be a one or two digit number," Piastri said.
"I obviously couldn't be number one because yeah, for obvious reasons, so I was actually number 11 for my first couple of races, and then we entered – I think it was the Victorian state titles – and somebody had already entered as number 11.
"I don't know what inspired me to pick 81 but I changed the first one for a number eight, and it stuck ever since. So, there you go!"
Other current F1 drivers to use a number related to their karting days are Lewis Hamilton, Fernando Alonso, George Russell, Yuki Tsunoda and Alex Albon.
Read more: Who is Logan Sargeant? All you need to know about F1's newest US driver