Fallen giants Williams slowly on the rise again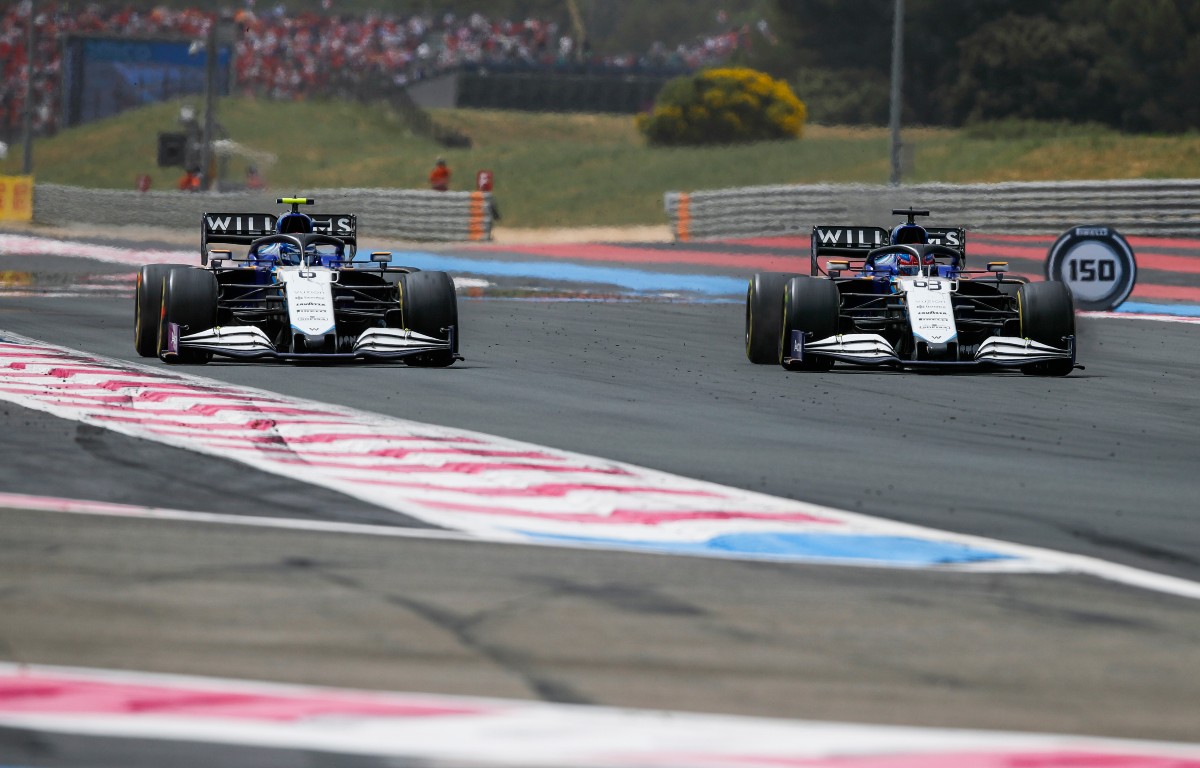 In March 2021, Williams entered the Great Unknown; their first-ever full season without the founding family at the helm.
Gone were Sir Frank and daughter Claire, with investment firm Dorilton Capital in place as the new owners and Jost Capito the man tasked with leading the team going forward.
Given they had finished rock-bottom of the standings in the previous two years and there was limited room for development, the objectives he set were relatively low ahead of the start of the campaign.
"I would characterise 2021 as a transitional year for the team where our aim is to close the gap as much as possible," he said.
It was difficult to even see them doing that though, establishing themselves as the ninth-fastest team ahead of Haas the best they could realistically hope for in the eyes of many.
However, at the halfway point of the season, Capito's expectations have not only been firmly met but perhaps even exceeded.
Blood, sweat and tears.

And now, their first @WilliamsRacing points 💙 pic.twitter.com/rSkELfcCvk

— Williams Racing (@WilliamsRacing) August 1, 2021
That's certainly the case in terms of points thanks to the final race before the summer break, the Hungarian Grand Prix, where Nicholas Latifi and George Russell finished P7 and P8 respectively.
Admittedly, it was issues for drivers in faster cars rather than the strength of their own that led to them scoring those 10 points, but that takes nothing away from what was an excellent day for the team in which every single member played their part perfectly.
Neither driver put a foot wrong from start to finish, despite being under pressure throughout, and they were helped by a perfect strategy and smooth pit-stops, with the team effort ensuring it turned out to be the best day for the Grove-based outfit for a long, long time, perhaps since Lance Stroll finished on the podium in Baku all the way back in 2017.
Taking advantage of the rare opportunities that crop up throughout a season is absolutely crucial for backmarker teams and can ultimately be worth one or two positions in the Constructors' Championship. Indeed, an inability to do so last season caused Williams to finish bottom, behind Haas, despite often having a better car.
Just 11 rounds in, it's already all but certain that the same thing won't happen again this year. That's pretty good going for a team who kept falling and falling, waiting for the big thud at the bottom.
Torquing Point - Backmarker battle
Finley Crebolder and Charlotte Lines from Planet F1's Torquing Point podcast discuss the backmarker battle between Williams, Alfa Romeo and Haas.
It's not the only reason for Capito and co to be cheerful either as, while their outright pace may not be good enough for them to fight for points when not helped by a little chaos, big steps forward have undoubtedly been made.
This is most clearly shown by the fact that Russell has gone out in Q1 only once in the first 11 rounds and has made it to Q3 twice. He may be Mr Saturday but even he wouldn't have been able to boast such a record without a car considerably faster than last year's challenger.
With the Brit likely leaving at the end 0f season though, it wouldn't do them much good if he was the only reason for their improved results, and thankfully for them, that's not the case, with Latifi too making considerable progress on Saturdays.
While he has regularly bowed out in Q1, he has finished ahead of both Haas drivers nine out of 11 times and has gone faster than an Alfa Romeo on three occasions. Last year, on the other hand, he was usually the slowest man on the grid.
Things haven't been going quite as well on race days in general, with Alfa Romeo more often than not stronger than the British outfit as they were last year, while there have still been a few reliability issues too.
Still though, that gap ahead to the Italian team has been closed, with Russell often running close behind and sometimes just ahead of Kimi Raikkonen and Antonio Giovinazzi.
Crucially, the advantage over Haas has also grown significantly since the end of 2020, so much so that it would take something of a miracle for the wooden spoon to go to Grove for the third year in a row.
Show your support for Williams with their latest official merchandise collection
Ultimately, avoiding such a fate was all the team had to do for 2021 to be considered a relatively successful year, with anything else a bonus.
They're now in a place where they could get such a bonus, with a seven-point lead over Alfa Romeo very possibly enough for them to finish P8 in the Constructors' Championship. That would be their best finish result since 2017.
When it was announced that her family would be making way last year, Claire Williams spoke of how the team was entering a new era.
"This may be the end of an era for Williams as a family-run team, but it is the beginning of a new era for Williams Racing and we wish them much success in the future," she said at the time.
Less than a year on, there are already plenty of signs that it's going to be a good one.
They are at least back in Formula 1 this year, rather than competing in their very own exclusive series of Formula 1.5.
Finley Crebolder