Williams 2022 season review: Respectability during first proper season under new ownership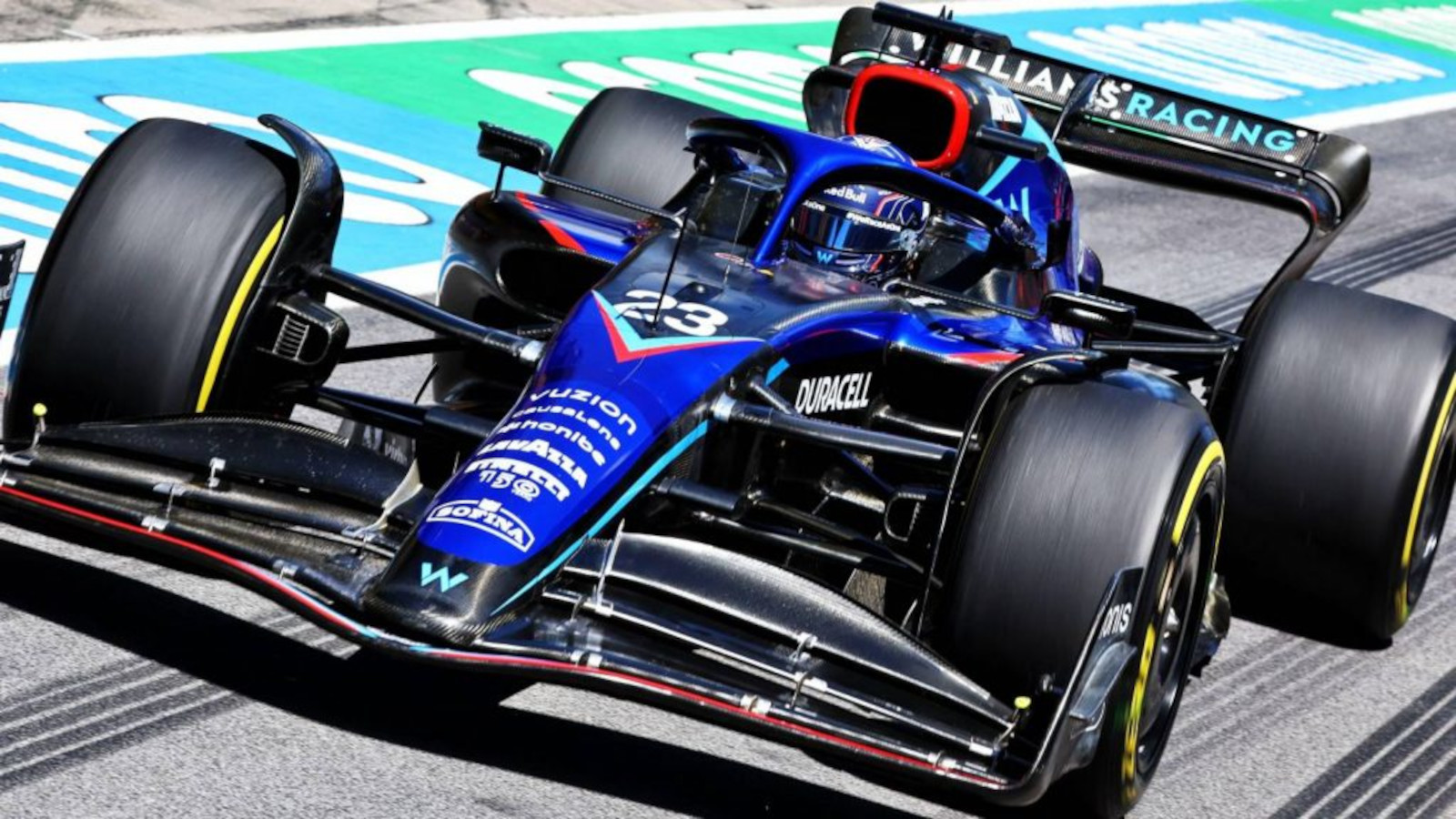 Williams may have finished at the rear of the field once again in 2022, but there are encouraging signs coming from the Grove-based squad…
2022 marked the first proper season for the new management structure of Williams, having had their '21 plans largely locked in place by the time Sir Frank and Claire Williams sold up during the summer of 2020.
Under Dorilton Capital, the slow process of change under CEO and team boss Jost Capito began in earnest last year with the aim of hitting the ground running for the start of the new regulation cycle in 2022.
Alongside these changes was a refresh on the driver front: George Russell headed off for pastures new at Mercedes after three seasons and, in his place, Capito put his trust in 2021 Red Bull reserve Alex Albon alongside the stalwart Nicholas Latifi.
Having been utterly welded to the rear of the grid in 2020, their slight uptick in performance in '21 saw them score 23 points (helped considerably by that nice meaty nine points for second place at the Belgian GP), only to seemingly fall back to the rear of the field again at the start of '22 as Haas started the year strongly.
The year started off with a Williams qualifying last once again, as Latifi could only manage 20th in Bahrain, but it was the performance of Albon that attracted attention as he made it into Q2 and lined up 14th for the season opener – coming home 13th at the chequered flag.
Latifi then qualified last again for Saudi Arabia, having crashed out in Q1 but, this time, Albon couldn't make it through into Q2. A disappointing qualifying was followed by a poor race for Williams, with both drivers having accidents resulting in damage and their retirement.
But Australia, the third round, kick-started Williams season – although they'd have found that hard to believe after qualifying when Latifi and Albon were classified 19th and 20th respectively. While Latifi had been slowest of all once again, Albon had qualified 16th but was disqualified due to an inability to supply a one litre fuel sample after the session.
Starting on the hard compound Pirellis, Albon simply stayed out on track for the entirety of the Grand Prix on Sunday – climbing steadily through the pack through various disruptions from Safety Cars and VSCs. Rising as high as seventh as Williams deferred his mandatory pit stop as late as possible, Albon dived into the pits on the penultimate lap and completed the final lap on the soft tyre to reach the chequered flag in 10th place – his and Williams' first point of the season.
Imola was a points-less affair for Williams, with Albon just missing out as he came home in 11th. But, in Miami, the chance to use the C2 hard compound (used to such great effect in Melbourne) once again saw Albon rise from 19th to finish 10th on track – promoted to ninth once Fernando Alonso was given a post-race time penalty.
But, after a positive run of reasonable competitiveness, Williams fell off the boil for the next few races as neither Albon nor Latifi scored any points. Williams introduced a large update package at Silverstone, with technical director FX Demaison hailing it as 'essentially a new car' as they introduced Red Bull-esque sidepods.
The update package was initially only on Albon's car, which went to waste at Silverstone due to his Lap 1 crash, while there were encouraging signs in Austria as the British-Thai driver claimed 12th having been well clear of Latifi throughout the weekend.
Latifi then got the second set of upgrades for the French GP, but there were no immediate signs of progress for either driver as the team worked on understanding their evolving package.
Williams' strongest run of form came at the five races immediately following the summer break, with three points finishes from five races – kicked off by Albon finishing 10th at the Belgian Grand Prix, having had to drive a very wide FW44 as he exploited the top speed strength of his car to lead home a train of cars behind.
It was that top-speed potency that proved crucial for an immense debut race for Nyck de Vries a few weeks later. With Albon hospitalised with appendicitis (and, scarily, post-surgical respiratory failure) for Monza, the Dutch driver got his chance to shine after taking part in practice with Aston Martin.
While De Vries was knocked out in Q2, he started from eighth place due to grid penalties for others, and kept his head on track to come home ninth – a result that impressed Red Bull's Helmut Marko to the point of giving him a full-time drive at AlphaTauri for 2023.
Albon's return for Singapore was heroic at such a physically demanding venue so soon after his travails, but went unrewarded as Williams struggled for pace at the tortuous Marina Bay circuit.
Williams' final points of the year came in Japan, courtesy of a brave strategic call from Latifi to ditch his full wets for intermediates early on – an inspired call that set him up for a points finish – an opportunity he didn't squander.
Having come so soon after Williams made it public that Latifi wouldn't continue with the team for 2023 after three seasons with the squad, the Canadian admitted that such a drive wouldn't have saved his career even had it come earlier – a frank and mature admission from a driver who struggled to keep pace with Albon and, previously, George Russell, during his three seasons in the sport.
No further points were to come from Williams in 2022 but, as the season wound down, it's clear that the additional funding and stability brought to Grove by its new owners is having an effect as the team seeks to build upon a solid, if unspectacular, first season under the new rules.
For 2023, Albon's position as the de facto team leader comes under threat as Williams have promoted junior driver Logan Sargeant from Formula 2 – a clear indication that finances are no longer as primary a concern for the team as in recent years, having ditched Latifi and his ample sponsorship backing in order to bring in Sargeant.
With Williams having had a respectable initial campaign under Dorilton's changes, the pressure ramps up for 2023 as Capito's decision-making must bear fruit.
Can Albon hold off Sargeant, or will the American driver thrive under the spotlight? Will Demaison's FW45 refine the steps taken with the FW44 to run more solidly in the midfield? And can Williams begin to achieve the steps back towards respectability that fellow former behemoth team McLaren managed to take under Zak Brown in recent years?
Read more: All the F1 winners at the 2022 Autosport Awards, including prestigious trophy for Sebastian Vettel