Winners and losers from Dutch Grand Prix qualifying
Max Verstappen won an intense three-team fight for pole position at the Dutch Grand Prix, pipping Charles Leclerc by 0.021 seconds.
The Red Bull driver improved on his second run in Q3 to beat Charles Leclerc by the smallest of margins, after Ferrari and Mercedes both managed to join in the fight for pole position.
While Mercedes' challenge was ultimately stymied by a late yellow flag when Sergio Perez spun off in the final sector, the stage is set for a three-team fight for glory on race day.
With the top six places filled by Red Bull, Ferrari, and Mercedes, here is who we think are the biggest winners and losers from Saturday's qualifying session at Zandvoort.
Winners
Max Verstappen
On a weekend where Red Bull aren't enjoying a clear pace advantage, Verstappen mustered enough to snatch pole position away from Charles Leclerc by just 0.021 seconds.
His first flying lap in Q3 was fast on a 1:10.5, but a little scrappy as he ran wide out of Hugenholtz, but he regrouped for his second run to improve to a 1:10.342 – the all-critical second sector proving decisive in his scrap with the Ferraris.
The Zandvoort circuit is a very different proposition to Spa-Francorchamps but, with his home crowd cheering him on and eager to see their man take glory on Sunday, Verstappen has taken pole position for a circuit at which overtaking is reasonably difficult.
Charles Leclerc

While Leclerc has owned up to an error at Turn 10, in which he ran a little wide, the Monegasque was nonetheless impressive as the Scuderia went through a quiet start to qualifying before ramping up their pace spectacularly in the closing stages of Q2 – Leclerc only missing out on pole position by the smallest of margins.
It's been a while since Verstappen and Leclerc have gone head-to-head directly, and on equal measures, thanks to penalties over the Hungarian and Belgian Grands Prix. Really, it's not since the first stint of the French GP that the pair have squared up to each other, but Leclerc is ready and eager to restore some pride to Ferrari and himself after a dreadful middle part of the season.
Where better to do it than on Verstappen's home turf, and snatch away some momentum and reason for cheer as Ferrari return home to Monza next week?
Honourable mention to Carlos Sainz as well, given he was only a further seven-hundredths behind Leclerc – the pair apparently extracting the maximum the F1-75 is capable of around Zandvoort.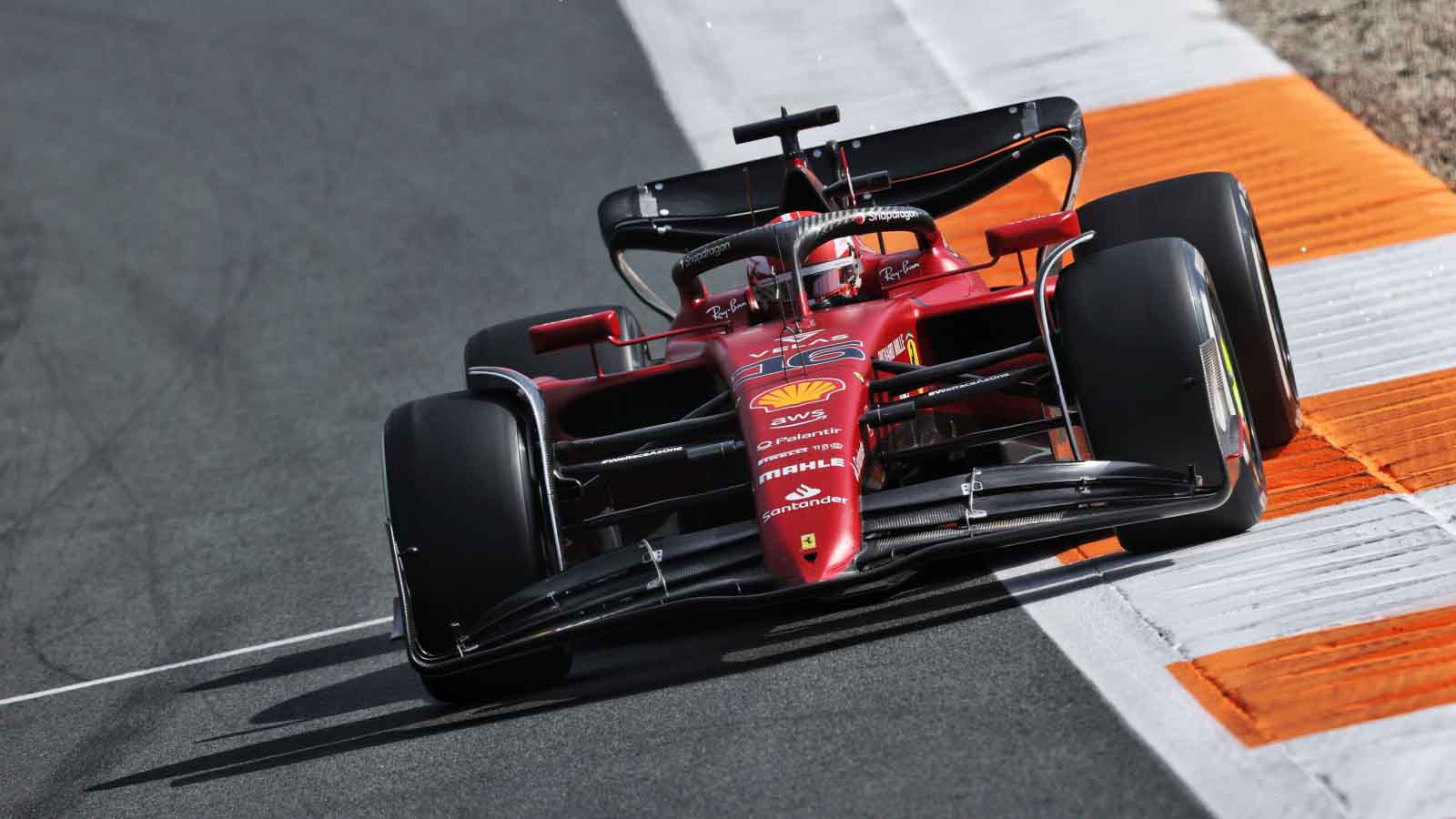 Mercedes
Given Toto Wolff's assertion that Lewis Hamilton was on for pole position, due to being a tenth up on Verstappen and Leclerc when the yellow flags came out for Sergio Perez's incident, qualifying in fourth and sixth could be seen as a disappointment.
But, given that the W13 clearly had the pace to compete over a single lap until unfortunate circumstances compromised their efforts, there's plenty of optimism for Mercedes that they can join in the battle for the podium, or even the win, when the race begins.
Mercedes showed strong race pace during the long runs on Friday, and there was no hiding Wolff's smile as he spoke to media after qualifying.
"Absolutely, anything is possible," he said.
"We have a strong race car [and we're] starting second row. So let's see where it can get us tomorrow."
Mick Schumacher
At a time when the young German driver is fighting for his F1 career, Schumacher couldn't have timed his impressive qualifying performance any better than making it into Q3 as Kevin Magnussen was knocked out in Q1.
There was no hiding the pleasure in his voice as he jubilantly celebrated making it into Q3 on his slowdown lap, with team boss Guenther Steiner getting on the radio to praise his efforts.
"It feels good," Schumacher told Sky F1 afterward.
"Outperforming our predictions is always great, we saw ourselves out in Q2 but to go through to Q3 and then start P8 tomorrow is a great starting point and hopefully some points tomorrow."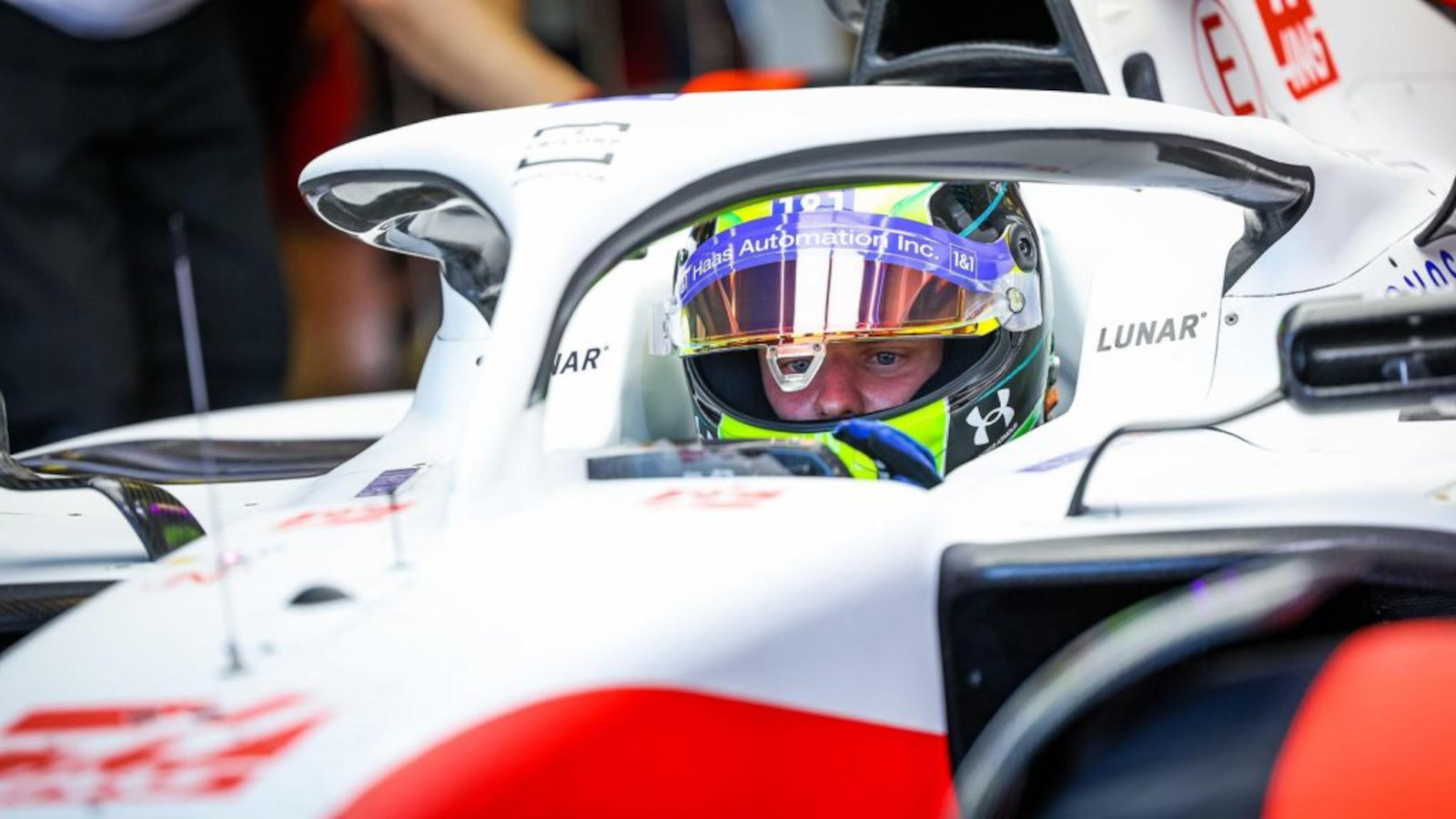 Yuki Tsunoda
Similarly, Tsunoda got the better of Pierre Gasly by a tenth in Q2 and moved on into Q3 before claiming ninth place on the grid.
It's a tough season in general for AlphaTauri, who have struggled to trouble the top 10 consistently through the year.
Tsunoda hasn't finished in the points since the Spanish Grand Prix in May, but he's set himself up for a good chance this weekend.
Lance Stroll
While Sebastian Vettel might have been on to put in a stonking final lap in Q1, the four-time World Champion was the one to make a mistake when it mattered.
As a result, Stroll comfortably made it through into Q2 with a time 0.8 seconds clear of what his illustrious teammate managed. From there, Stroll was similarly impressive in Q2 to make it through into the final part of qualifying – only for a suspected hydraulic issue preventing him from taking part in Q3.
Stroll has now out-qualified Vettel three times in a row, all three since the German driver announced his retirement – Vettel had clearly enjoyed the qualifying advantage up until that point.
Losers
Sergio Perez

Perez's form peaking early in the season at Monaco has made his mid-season slump quite disappointing in terms of an intra-Red Bull battle for supremacy.
The Mexican driver, second in the championship, is struggling to keep up with an in-stride Max Verstappen at this point and he was very lucky to avoid putting his RB18 in the barriers when he lost control negotiating the penultimate corner.
Perez needs a strong start to get involved in the fight for the podium tomorrow, given the pace of the Mercedes, but he has form of being overly impatient when he knows the importance of early progress.
Sebastian Vettel

There was a time when Sebastian Vettel was simply imperious in qualifying, with the German driver able to knock out incredibly impressive single laps at will.
But those days are well in the past, and Vettel failing to put in a critical lap when needed under pressure is becoming something more frequent – a prime example being him putting together two-thirds of a great lap on his final Q1 run before flying off the track.
Last year, when Kimi Raikkonen retired from F1, Alfa Romeo's Sporting Director Beat Zehnder said that qualifying speed was the first thing to slip out of his armoury.
"I think what he lost was his qualifying speed because he was one of the quickest qualifiers when he was young," Zehnder said.
"He would probably disagree with me, but I think it's a matter of age, in the age of 42, I think probably the corners are arriving quicker than that at the age of 20. He lost a little bit on his qualifying performance."
Vettel might not be quite as old as Raikkonen was at the time of his retirement, but there's little doubt that he is not the force he once was in qualifying, although he remains quite potent on race day. Is there a final moment of glory left for Vettel before his career stutters out?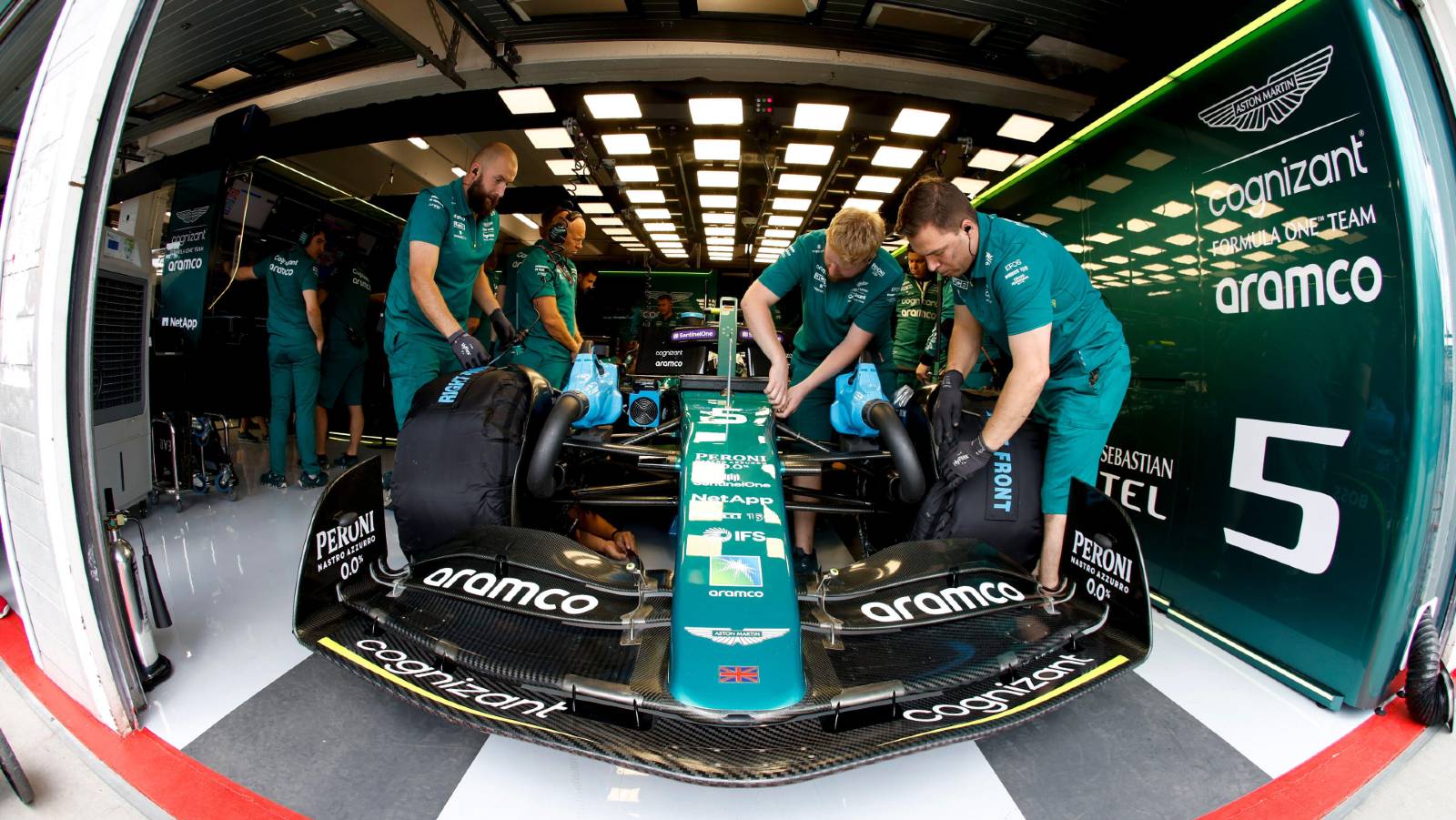 Daniel Ricciardo
While Vettel is voluntarily walking away from the sport at the end of 2022, Daniel Ricciardo's career is in danger of being doused out without him having any say in the matter.
Ricciardo's arrival onto the driver market is being met with, at best, lukewarm reception from teams, with other names all seemingly having first dibs on potential vacancies.
Ricciardo certainly isn't helping matters, qualifying in 18th place on a day when Lando Norris hauled his MCL36 to seventh place. The Australian blamed dirt on the track at the final corner (presumably from Vettel's error), and guessed he could have done a 1:11.7 to make it into Q2 had that not happened.
"It wasn't electrifying, but it was going OK," he told Sky F1 after the session.
"I guess whoever was in front dropped a wheel at the second last corner. There was dirt everywhere. So I lost about three-tenths there. So that was the difference. I could see it, I could see the track, and I was like 'please don't be too slippery', but it was, so obviously that was the difference to put us in, and then I think we were probably a couple of tenths off. But I don't think we're in a bad place but, yeah, that's how it went."
Alpine
With one McLaren falling short in Q1, Alpine failed to capitalise much on their main rival's issues as both of their cars were knocked out in Q2.
Esteban Ocon has been struggling for rear grip throughout the weekend, and never looked capable of getting through into Q3, while Fernando Alonso fell short as a result of encountering traffic on his final run in Q3.
Alonso himself felt sixth place, ahead of Lando Norris, went begging as a result: "Unfortunately, it's not been our day today. It was the traffic in Q2 that cost us from going into Q3, as we were half a second faster and could have been in sixth position.
"We could not show the true potential of the car, but these things can happen on a track as narrow as Zandvoort. Let's see if we can use the pace of the car tomorrow and have a better result in the race when it counts. It's not easy to overtake here as we saw last year, but we will push to score as many points as possible."
The fan who threw a flare
One fan made a very silly, and expensive mistake when they decided to throw one of the now-infamous orange flares onto the race track.
With Circuit Zandvoort and Managing Director Jan Lammers making it clear that flares aren't permitted, and are politely requesting fans leave them at home or relinquish them to security on the way into the circuit, an example was made of the fan.
A flare on the track prompts a red flag #DutchGP #F1 pic.twitter.com/DuhP7LIRs3

— Formula 1 (@F1) September 3, 2022
After causing a brief red flag at the start of Q2 to make sure the flare was safely dealt with, the fan was quickly identified and removed from the event – a strong message to send to the huge attendance that the same punishment awaits those who are easily identifiable if they do anything similar.
It led polesitter Max Verstappen to address the situation when he spoke to media in the press conference.
"It's very silly to do," he said.
"To hold flares – it's nice, but already there is a limit to how much, but to throw it on the track is just stupid.
"I think also the person that did that got removed. So just don't do that, it's not good for anyone, you get thrown out so you can't see the race and for us the session gets stopped because it's dangerous, so you just shouldn't do it."