Winners and losers from the 2023 Australian Grand Prix qualifying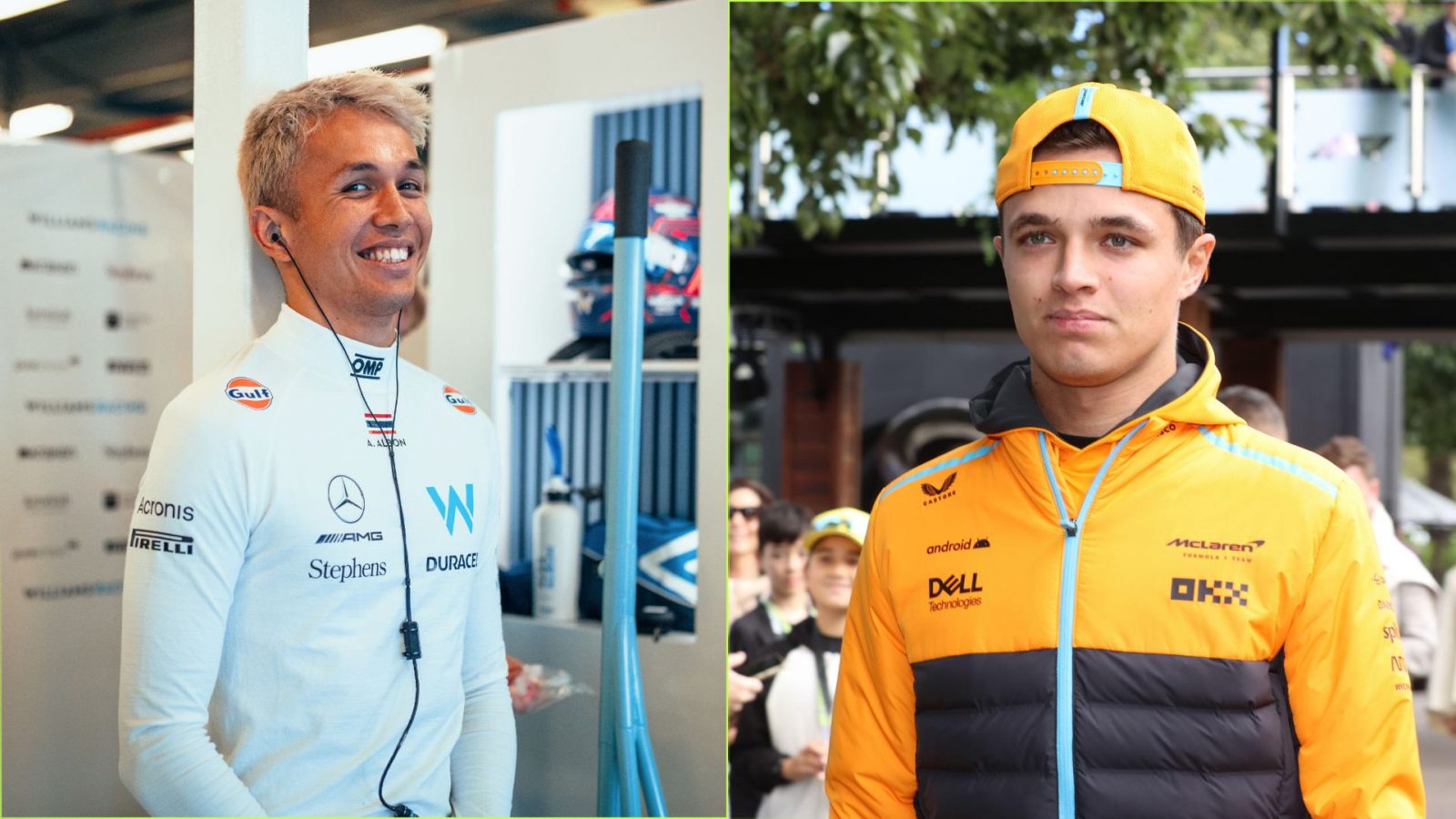 The qualifying session for the 2023 Australian Grand Prix is in the books, so here are the winners and losers of the event.
While it came as little surprise to see VER top the timesheets once again, the major talking point was the lack of a PER to go alongside him.
With the Mexican crashing out early on in Q1, it opened the door for another team to secure a front row spot which many would have predicted would have been a fight between Fernando Alonso and the Ferraris.
And yet it was George Russell and Mercedes who capitalised, securing P2 and P3, and suggesting that maybe, just maybe, the W14 is starting to find some pace.
Here are your winners and losers from qualifying for the 2023 Australian Grand Prix:
Winners
George Russell and Mercedes
Are they finally back? Toto Wolff warned fans not to expect "miracles" at least before a major upgrade package arrived at Imola, but in Melbourne, George Russell in particular showed there is some pace to be extracted.
As with every other team, it was a case of getting the laps in before the rain, which never actually came, arrived and Russell duly did so but they were not quick from the off and it was not until the very final lap that they emerged as front row contenders.
Such was the quality of Russell's final lap that he came away disappointed it had not earned him pole, a sign of how much he and the team improved over the course of one weekend.
Toto Wolff could not help but beam in his post-qualifying interview, perhaps seeing the light at the end of a very, very dark tunnel.
As to whether Mercedes can hold onto their lofty positions remains to be seen but for now, the Silver Arrows can enjoy moving one step back to their former home at the top of the grid.
Max Verstappen
Yes, it is expected, but a pole position is nothing to be sniffed at, especially when your team-mate had issues.
The qualifying session for the Australian Grand Prix was also not one of the easier poles in Verstappen's career. At a circuit in which he had previously never started in P1, Verstappen had to battle traffic, threatening conditions and a soft tyre that took longer than expected to get in the zone but he duly did with effortless aplomb.
During Lionel Messi's peak in the footballing world, fans used to debate the MOTMOTM award or the 'Man of the Match Other Than Messi' award. Such is the consistent dominance of Verstappen that we soon may have another acronym to go by DOTDOTTD – Driver of the Day other than the Dutchman.
Alex Albon
Just behind the "big dogs" as Albon referred to them, a P8 finish was the best Williams for which could have hoped from a track that proved tricky at times.
An ability to maximise the use of the tyres was key to Albon's success, but so too was the characteristics of the Melbourne track with its minimal low-speed corners proving favourable for the FW45's strengths.
Realistically, Albon has little chance of moving up the grid so his difficult task for Sunday is to keep the Alpines behind him.
Losers
Sergio Perez
Perez spoke on Friday of the need to have a good Saturday but the reality was anything but. In FP3, he locked up and slipped off the track on numerous occasions with the front right wheel in particular proving to be difficult for Perez to get a hold of.
But whatever work the Red Bull mechanics did between the end of FP3 and the start of qualifying was not very effective. As drivers took to the track quickly to get some flying laps in before any rain came, they were soon called back onto the pits due to a Perez red flag.
Heading into Turn 3, the Mexican again locked up but this time it was terminal as he found himself beached in the gravel and coming under criticism from two-time Melbourne pole sitter Jenson Button.
Were it Verstappen at the back of the grid, there would be some optimism at his ability to cut through the field and into the points but with Perez there is more doubt.
PlanetF1.com recommends
'Red Bull worried the handbrake is coming and Aston Martin could find another second'
McLaren fined £650,000 over the death of a senior engineer in 2016
Christian Horner responds to Sergio Perez's one-car team comments
McLaren
Criticising McLaren does seem a bit like the 'stop, he's already dead' Simpsons meme but time after time, they continue to disappoint.
In front of a passionate Aussie crowd, hometown hero Oscar Piastri, the first Australian driver to race on this circuit to actually be born in Melbourne, saw his action come to a premature end with a Q1 exit.
While a minor occurrence of traffic may have harmed his chances, there was little to suggest that the result would have been any different had the traffic been different.
As for Lando Norris, he finished P13 which seemed to come as little surprise when his race engineer William Joseph told him over the radio. Norris' response was soaked in a disappointed resignation of where he and the team find themselves.
Ferrari
Considering one of the Red Bulls was out of action early on, it would have been expected that Ferrari would contend to fill the gap but truth be told, they were well off it.
Finishing not only behind the Aston Martin of Alonso but also both of the Mercedes showed just how lacking in performance the SF-23 is compared to its predecessor the F1-75.
In 2022's edition of the Australian Grand Prix, Charles Leclerc started the race on pole yet in 2023, Max Verstappen's rear wing will be a dot in the distance for the Monégasque who lines up P7.
Carlos Sainz's performance was marginally better in P5 but neither driver did enough to suggest they were ever in contention for a front row start.
Yet more disappointment from Ferrari and it is difficult to see how they will overturn it in Sunday's race.