Winners and losers from Singapore Grand Prix qualifying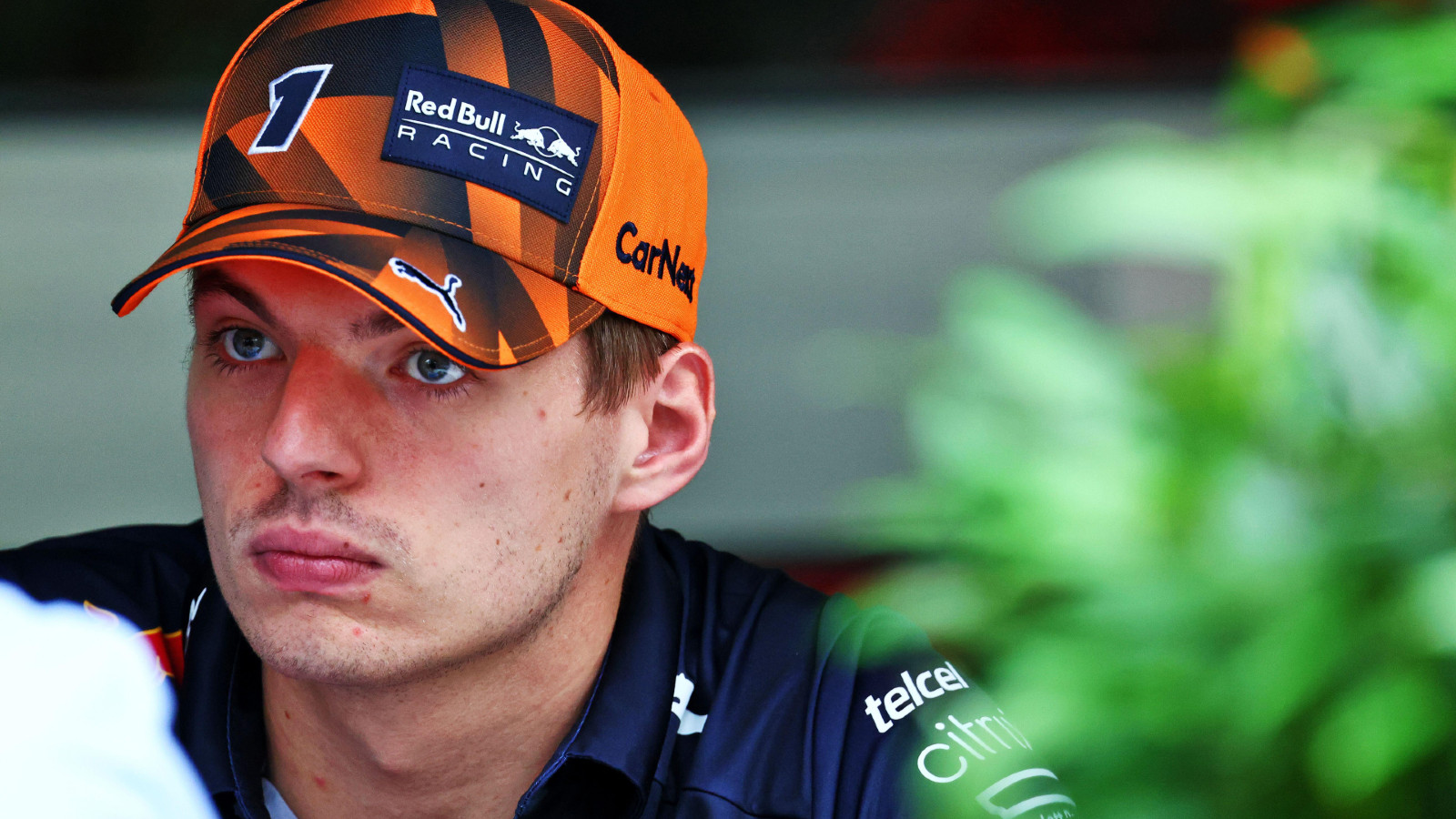 In a rare turn of events, it was Charles Leclerc celebrating at the Singapore Grand Prix as Max Verstappen was left fuming at an error made by his team.
Ferrari's Charles Leclerc will start from pole position, having held his nerve through the tense final minutes of Q3 as the times tumbled in the drying conditions.
Leclerc looked set to be beaten by Red Bull's Verstappen, only for the Dutch driver to be hauled into the pits and abort his final flying lap.
Leclerc will start from pole position, his ninth of the season, ahead of Red Bull's Sergio Perez and Mercedes' Lewis Hamilton.
Ahead of what is sure to be an intense (and lengthy!) Singapore Grand Prix, here are our winners and losers from a dramatic qualifying day at Marina Bay.
Winners
Charles Leclerc

Leclerc did not put a wheel wrong throughout the three parts of qualifying, weathering the tricky conditions through Q1 and Q2 and ending up as quickest man at the end of the second session.
Having initially looked for slick tyres towards the end of Q2, Ferrari overruled him to send him back out on fresh intermediates – a decision Leclerc did not end up arguing with when he rejoined the circuit.
Heading out on track for Q3, Leclerc kept pumping in quicker and quicker times to end up on provisional pole position right at the end. While he may have lost out to Verstappen had the World Champion actually managed to complete his lap, the Monegasque had the required fuel on board to be able to conform to the rules.
Maybe, just maybe, Leclerc might be able to keep his title hopes alive for another race weekend.
Lewis Hamilton

The W13 has looked quite reasonable on track throughout the Singapore Grand Prix weekend so far, particularly when it comes to compliance over the kerbs – a necessary strength to have over a lap lined with kerbing.
With George Russell out of contention for a strong position due to his braking issues during Q1 and Q2, it was up to Hamilton to try recapturing some of the magic that secured him such a dominant pole position in 2018.
Switching to dry tyres for the start of Q3, Hamilton immediately found poise and confidence – popping in a time over three seconds quicker than Verstappen had managed on the first runs on slicks.
The gaps quickly shrunk at the front as all the drivers found confidence, but that initial time from Hamilton put him in a strong position to keep improving and give himself a realistic opportunity to grab pole position.
Missing out by less than a tenth at the chequered flag, a small error from the seven-time former World Champion in the final sector appears to have made all the difference – Hamilton thus falling short of a potential pole position.
With qualifying having been Mercedes' main weakness in 2022, Hamilton's strong showing sets them up for a good Sunday as Mercedes' race pace has been quite good throughout the year.
Hamilton has six attempts left to keep alive his record of winning a race every year, and Singapore certainly seems to be his best chance of doing that now.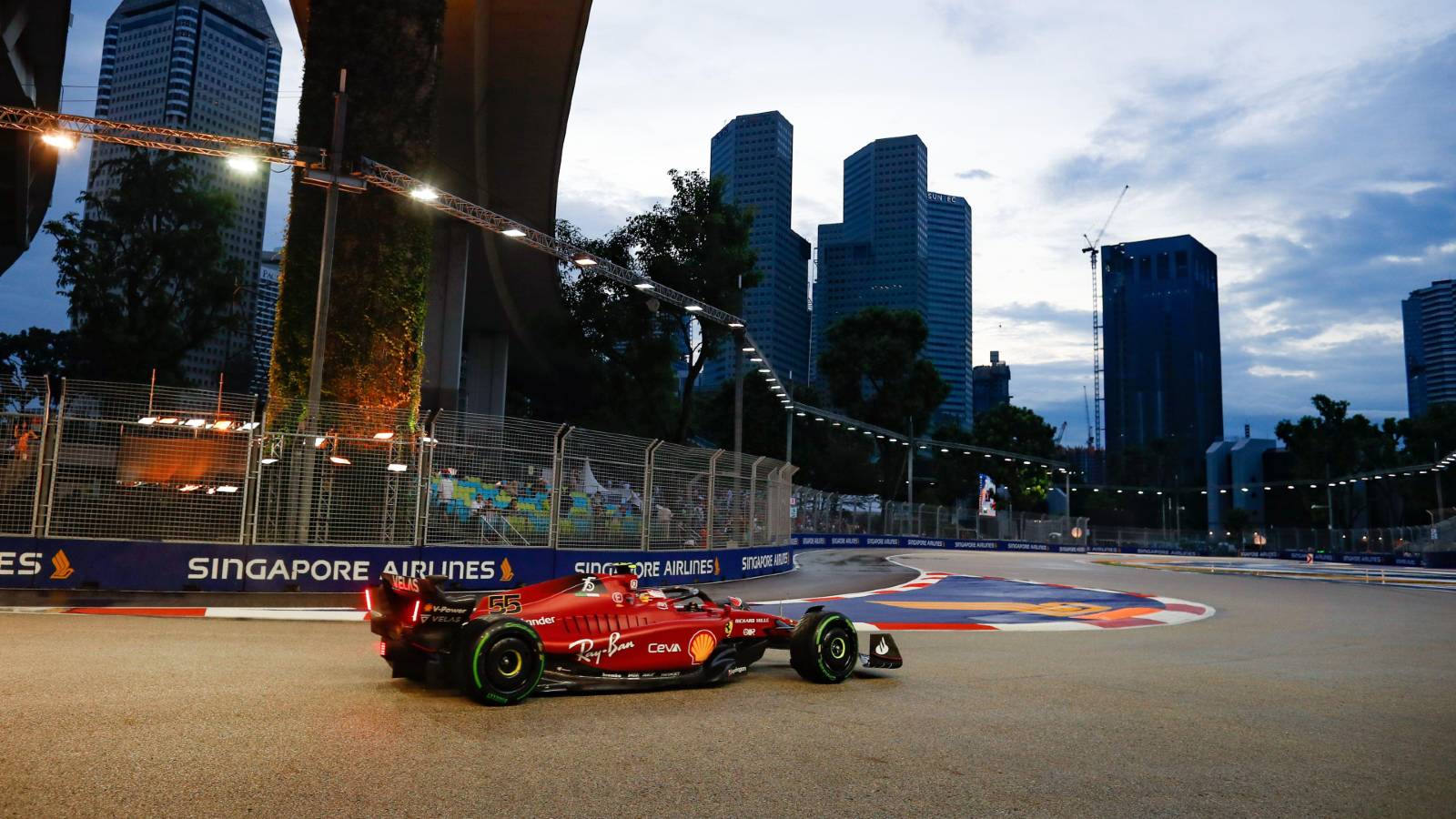 Fernando Alonso
Capitalising on the problems for Verstappen and Russell, Alonso won the battle of 'best of the rest' to finish up in fifth place at the chequered flag – over half a second clear of McLaren's Lando Norris.
The battle between Alpine and McLaren is set to rage on until the season finale, and Alonso underlined his strengths in changeable conditions to ease through to Q3 and put in a remarkable lap to claim the position.
Little wonder then that Alonso was beaming as he spoke to media afterwards, no doubt spurred on by the knowledge he is illustrating his worth to Alpine just before he leaves them behind following their failure to lock him down for 2023.
Singapore is the scene of one of Alonso's most controversial moments in F1 and while a victory may not be on the cards without exceptional circumstances, the chaotic nature of most Singapore Grands Prix means the Spaniard might not be a bad bet for a sneaky podium..
Lando Norris
Over half a second down on Alonso at the head of the midfield, Norris knows he is facing a tough battle to keep McLaren in the arena with Alpine this weekend.
The upgraded McLaren showed good speed on Saturday, but Norris himself has admitted the updates have taken the car further away from the kind of characteristics he prefers on his machines.
It had actually been quite close for Norris to even clear Q1 in the damper conditions as he put in a time just three tenths clear of what Daniel Ricciardo managed – just over a tenth and a half clear of being knocked out alongside the Australian.
Norris' battle on Sunday will most likely be with Alonso, given the AlphaTauris and Haas' lining up behind him are usually not quite on the pace of the McLaren. Can Norris help close that 18-point gap on Alpine during the race on Sunday?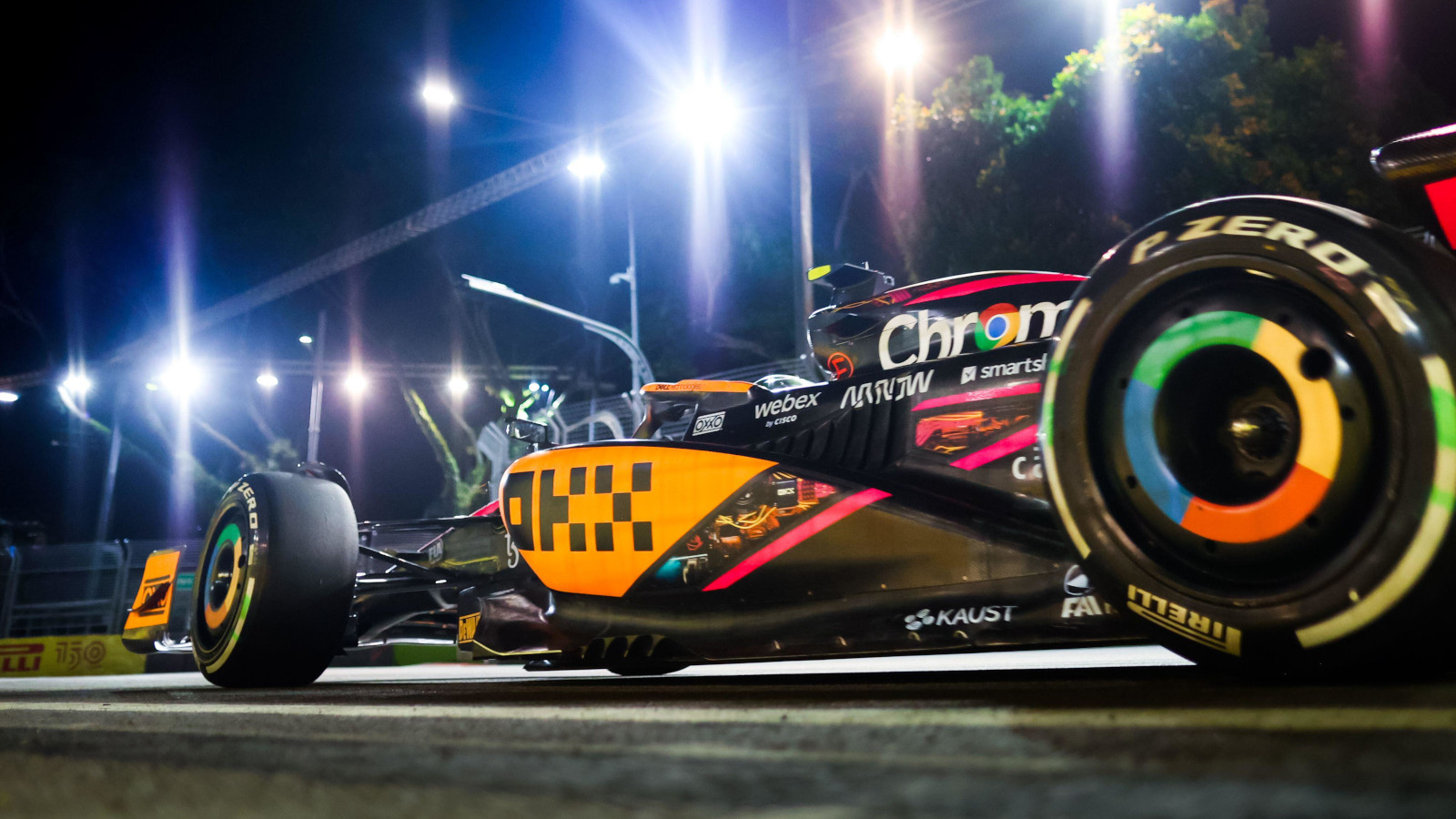 Losers
Max Verstappen/Red Bull

It is not very often the reigning World Champion can be regarded as a 'loser' in qualifying, but Saturday in Singapore was the first time all year Red Bull looked weaker from an operational standpoint compared to Ferrari – perhaps distracted by the off-track matters that have enveloped their weekend.
For instance, Red Bull appeared to have lost track of what Sergio Perez was up to on track early in Q1 as the Mexican bore down quickly on Verstappen at the end of the lap – the team apparently under the impression Perez had aborted the lap. Confusing, considering Perez went third quickest at the time with that lap.
In tricky conditions such as in Q3, the important thing is simply putting in the laps. Red Bull are usually the experts at 'KISS' (Keep It Simple, Stupid), but dropped the ball as they told Verstappen to abort his penultimate lap – a lap with which Verstappen would likely have secured a front-row start – as they wanted to give him optimal conditions for the last lap. A lap he could not complete…
It is interesting that Verstappen also appeared to have less fuel on board than Perez – the Mexican completed seven laps during Q3, while Verstappen was forced to abort and return to the pits at the end of his sixth lap.
Verstappen's furious radio tirade, and his premature departure from the Singapore paddock, seemed out of proportion to the extent of the mistake, but the seriousness with which Red Bull responded to their faux pas is in stark contrast to the reaction of Ferrari to their umpteen, far more serious, errors.
One can only wonder how incandescent Verstappen would be if he had to put up with some of the operational and strategic mistakes Ferrari have made this year, and it is the seriousness with which Red Bull and Verstappen have reacted to this rare error that possibly indicates why the team operate at the high level they usually do – and why Ferrari seem to fail to learn.
Mick Schumacher

With time ticking on his 2022 opportunities to impress, Mick Schumacher was convincingly beaten by Kevin Magnussen for the first time in quite a while – perhaps unsurprising, given Magnussen has shown impressive pace around Marina Bay in the past (and is the current lap-record holder).
It is Schumacher's first time driving in Singapore and he finished six tenths off Magnussen in Q1 and four tenths off in Q2, the Danish driver making it through to Q3 and taking ninth place overall.
Schumacher explained afterwards he had been hoping for a wetter session as he felt happier in the trickier conditions.
"For qualifying, unfortunately it dried out a bit more than I was hoping for," he said.
"On that last lap, I overcooked the tyres going into the second sector, so maybe some tools I used just weren't right for the conditions, so the rears were moving around a lot and I didn't make the time up I wanted to.
"If it's raining tomorrow there are definitely chances because our car is strong in the wet, so let's do the rain dance and hope there are some droplets coming."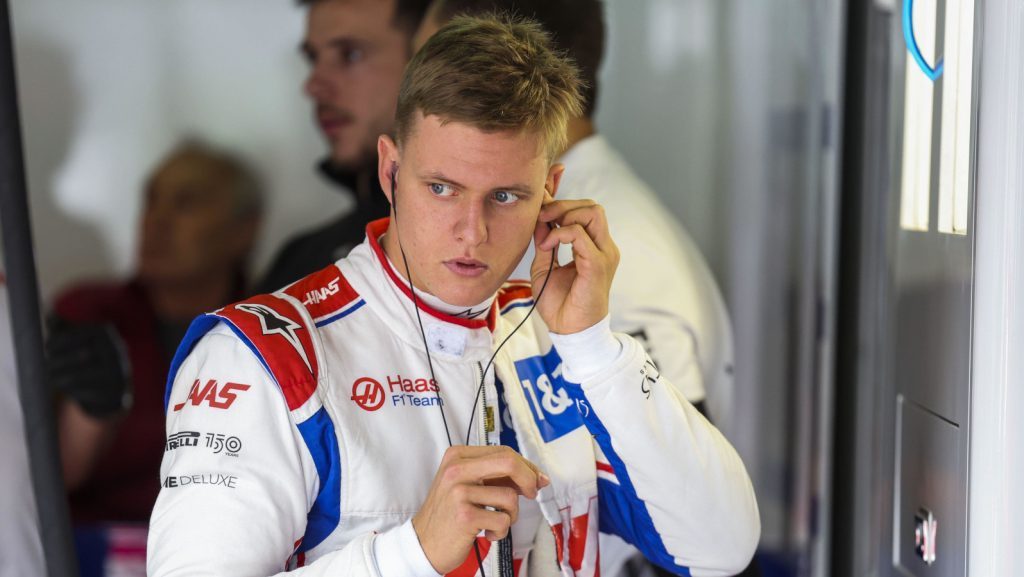 Sebastian Vettel
The four-time former World Champion, taking part in his final weekend at Singapore – a venue at which he has utterly dominated in the past – could not get the better of Lance Stroll in qualifying.
While Vettel went two hundredths of a second quicker than Stroll in Q1, the Canadian responded to go two tenths quicker in the second part of qualifying.
Both drivers took the soft tyres for their last runs in Q2, taking an aggressive roll of the dice to try making Q3, and it was Stroll who came out on top of that battle too.
Putting in a 1:55.272 – a second slower than he had managed on the intermediates – Stroll at least completed his lap without incident. Vettel, pushing hard to improve on his final run, could not slow down sufficiently at the end of the first sector and his lap was ruined.
He will start his final Singapore Grand Prix from 14th place – which means even a points finish is a tall order for a driver that made Marina Bay his own during his earlier career.
Daniel Ricciardo
An altogether too familiar position for Ricciardo as he was knocked out in Q1 while Lando Norris went on to finish sixth.
The Australian is cutting a forlorn figure at this point of the season with the races ticking by and no sign of improvements.
Having qualified 17th, Ricciardo got on the team radio to explain he had a lack of front end on his MCL36 – as borne out by him taking to the escape road after locking up the front tyres.
However, rumours of a potential reserve role with Mercedes have picked up apace this weekend as the Australian was spotted leaving Mercedes' hospitality on Saturday – a potential lifeline that could keep him present in the sport.
Read More: Formula 1 2022 results: Singapore Grand Prix – Qualifying (Marina Bay)