Numerous World Champions have taken a risk and joined midfield teams. For some, it proved a masterstroke. For others, not so much…
With Fernando Alonso and Sebastian Vettel doing exactly that for the 2021 campaign, driving for Alpine and Aston Martin respectively, here's a reminder of how some that made similar moves got on.
Niki Lauda (Brabham, 1978)
In 1977, Niki Lauda had been the best driver on the grid with the best team on the grid. Despite winning his second title though, he was not happy with Ferrari and decided to leave. After talks with Lotus and Wolf Racing, he ultimately decided to sign for Bernie Ecclestone's Brabham team who had finished that year in P5 with 27 points.
The pace of the car in his first season there was actually decent and he claimed a podium in each of the races he finished. Unfortunately for Lauda, that only happened in seven of the 16 races, with reliability nothing short of terrible.
The issues were even bigger in year two as the Austrian retired in 11 of the 13 races he took part in before deciding, halfway through a practice session at the Canadian Grand Prix, that enough was enough and he wanted to retire. He pulled into the pits, got out of the car, told Bernie he was tired of driving around in circles and left. No, really.
In just two years, he had gone from winning Championships to being so done with the sport that he retired during a race weekend. Clearly, the midfield can be a rough place.
Still, he did, of course, return to the sport three years later, signing for McLaren, and won his third and final title there in 1984. All's well that ends well.
Damon Hill (Arrows, 1997)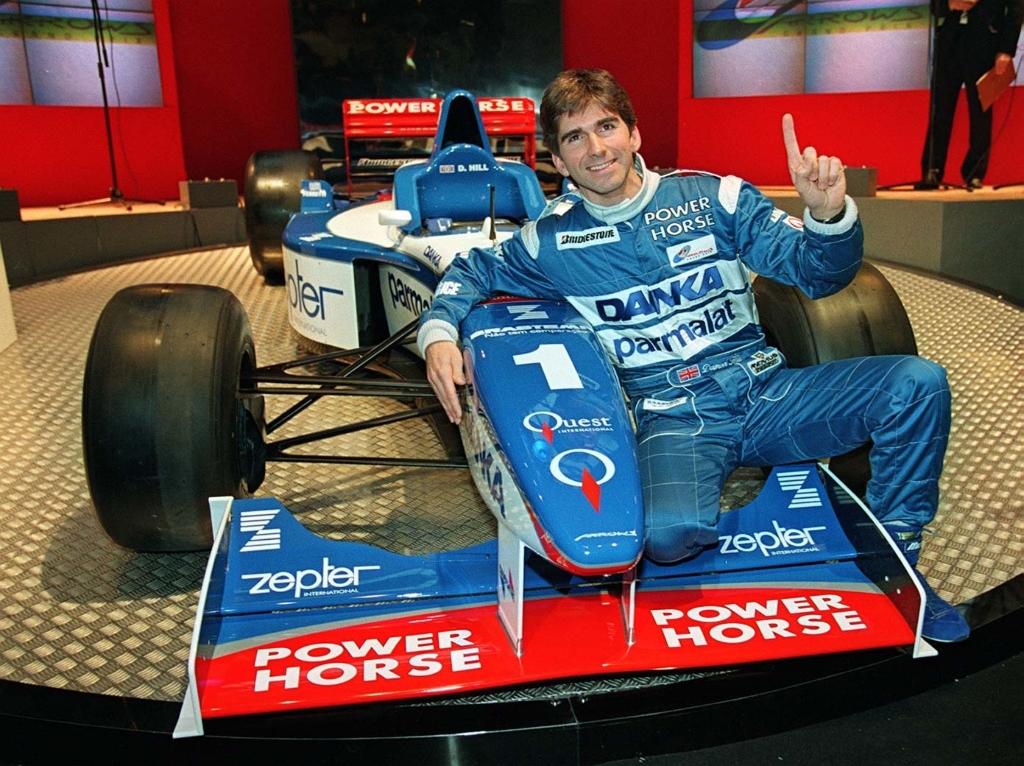 When it was announced in 1996 that Williams were dropping Hill, who was leading the standings and would go on to win the title, some expected him to be snapped up by another top team, some expected him to take a year out and some expected him to retire altogether. Few, if any, imagined he would join one of the grid's worst midfield outfits.
Arrows had scored just one point that year and had failed to win a race in 18 seasons on the grid. It hardly seemed a worthy place for a World Champion, but with available seats few and far between he signed up…and things went about as well as expected.
In his sole year there he finished on the podium just once, taking P2 in Hungary – a race he actually would have won easily but for a mechanical issue in the closing laps – and scored a point in one other race. In the 14 others, he either finished outside the top six or failed to finish at all. Few drivers have followed up title-winning seasons with such a poor one.
Unsurprisingly, Hill did not fancy sticking around for a second season. But as he learned, once you are in the midfield, there is no guarantee you will get back out.
Unable to find a top seat, the best he could do was Jordan, where things were better but still not great in what proved to be the final two years of his career.
Jacques Villeneuve (BAR, 1999)
Having become a World Champion in 1997 in only his second season on the grid, Villeneuve was one of F1's hottest properties, widely expected to go on and achieve huge success. However, he would never win another race.
After a disappointing 1998 campaign with Williams, the Canadian opted to sign a lucrative contract with the newly founded BAR team and had a simply disastrous first season there, failing to score a single point and finishing only three races.
A much better second year saw him take P7 in the standings with six top-five finishes to his name. But that was as good as things got, with his final two seasons there producing two podiums and not much else.
It is easy to say in hindsight but his decision to join the team in the first place really was baffling, especially with Williams staying competitive for years to come. There are various possible reasons as to why he did it – a poor relationship with Frank Williams, the chance to be a team leader, money, but surely most of all the influence of his manager Craig Pollock, who set up the team.
In any case, he showed the grass is not always greener.
Kimi Raikkonen (Lotus-Renault, 2012)
As the above examples show, joining a midfield team more often than not does not go too well. Fear not though, Vettel and Alonso fans, because in more recent times there have been some success stories, such as the Iceman's.
After taking two years out from the sport, Raikkonen returned to the grid for the 2012 campaign, signing with the renamed Renault team, Lotus. Given Renault had finished the previous season down in P5 with just two podiums and one further top-six finish, it seemed doubtful he would enjoy much success upon his return.
That's exactly what he did though, finishing in the top three seven times in his first season back, winning in Abu Dhabi and ending the year in P3 in the standings. His second year was just as good as he won the season opener before claiming seven more podiums and a total of 183 points from 17 races.
He may have only won two races in his two seasons in black and gold, but it proved to be an excellent move for his career, giving him numerous podiums and, ultimately, a move back to Ferrari. We were all foolish to ever doubt his decision back in 2012, really. After all, he knows what he is doing.
Peak Kimi 😂#F1 #OnThisDay pic.twitter.com/NCT99jWB8G

— Formula 1 (@F1) November 4, 2016
Lewis Hamilton (Mercedes, 2013)
Back in 2012, Hamilton was consistently fighting for wins at McLaren while Mercedes were usually finishing races in the bottom half of the points-scoring positions or not finishing at all, so many people thought that he had gone mad when he announced he would be joining the German manufacturer in 2013. It's fair to say things worked out all right…
The first season, in which he won a race, scored four further podiums and finished in P4 in the standings with 67 points more than McLaren, made the move look like a good one. The seven that followed have made it perhaps the best in the history of the sport.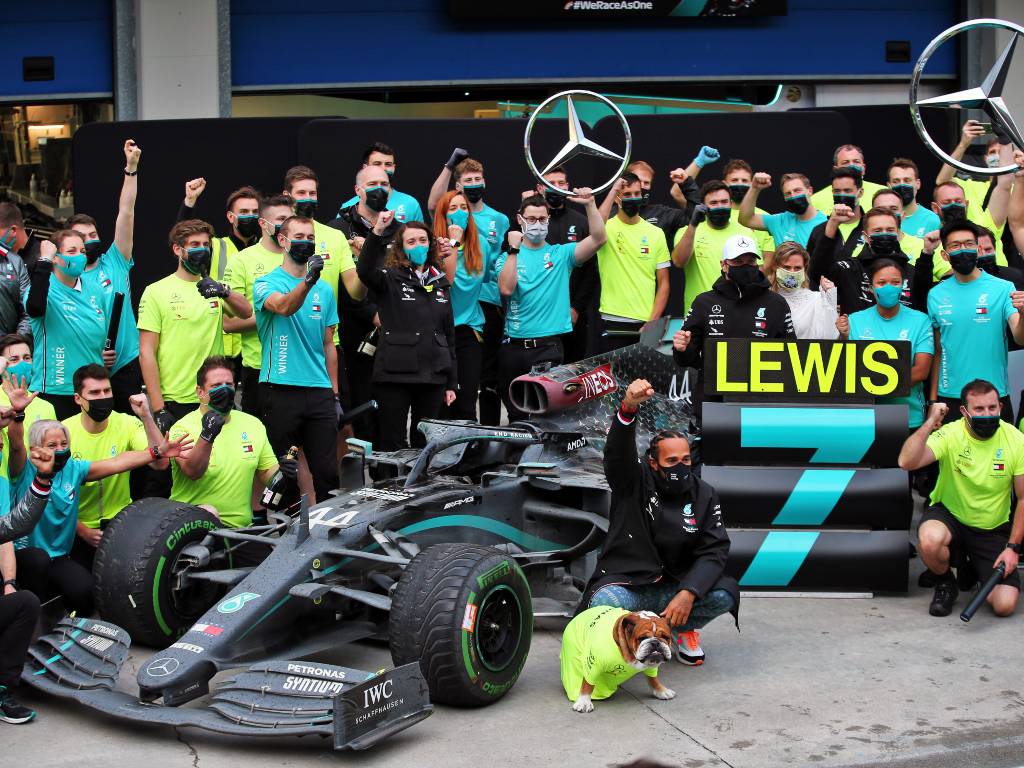 Since the start of the hybrid era, Hamilton has won six World Championships and become F1's most prolific race-winner ever in a period of dominance matched only by Michael Schumacher's at Ferrari. By the end of next season, he will most likely be, statistically at least, the most successful driver of all time.
As he said himself, if he decided to hold station at McLaren, he would still be sitting on just one World Championship today rather than on the verge of hitting eight. Instead, he gambled a year before major regulation changes, and my word did it pay off.
With changes aplenty coming in 2022, Vettel and Alonso have done the exact same thing. Aston Martin or Alpine becoming a dominant force seems unlikely. But then again, the same could be said for Mercedes back in 2013…
Finley Crebolder
Follow us on Twitter @Planet_F1 and like our Facebook page