A third year for Yuki Tsunoda, but history points to an ominous future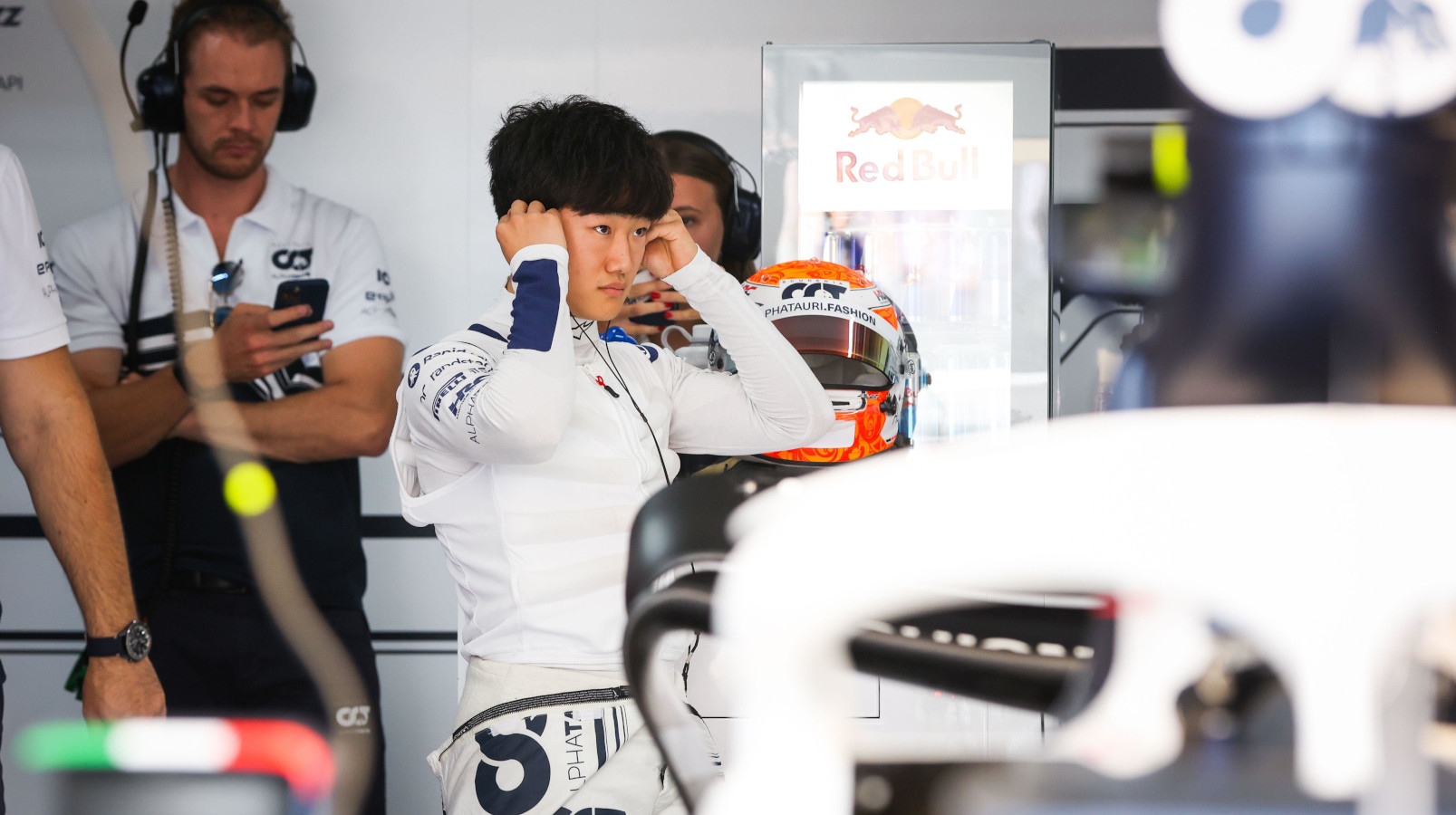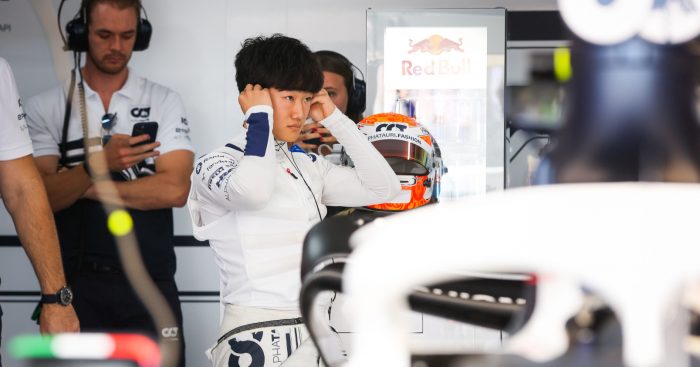 Franz Tost says "a driver needs at least three years to fully get to grips with Formula 1" – but what will happen to Yuki Tsunoda after that timeframe?
To the surprise of some, considering he has yet to show what the fuss was all about when he first arrived in F1, Tsunoda has just been confirmed for a third year as an AlphaTauri racer.
Helmut Marko, head of Red Bull's driver development programme, clearly feels there is more to come from a prospect who rose rapidly through the junior categories. After all, the veteran Austrian is rarely indecisive in swinging the axe if he harbours doubts.
The 22-year-old from Japan is quick, no question, but he appears to lack maturity and self-discipline in the cockpit, his impetuosity having resulted in more than his fair share of crashes and reprimands from the stewards.
But his team boss, Tost, is a believer in giving a driver a chance to fully ripen, believing three seasons is an appropriate length of time in which to prove they have what it takes to carve out a lengthy career in the sport.
Can Tsunoda do that in 2023? Let's weigh up his prospects by assessing the 10 previous drivers who, after starting off at Toro Rosso or AlphaTauri, remained a Formula 1 racer into a third season.
Sebastian Vettel – 16 seasons at Toro Rosso, Red Bull, Ferrari and Aston Martin
Joining Toro Rosso midway through the 2007 campaign, Vettel replaced Scott Speed for only the second race of his F1 career in Hungary – and just over a year later he gave the team the first of their two wins ever, both at Monza.
After just one-and-a-half seasons with Toro Rosso, the German was promoted to Red Bull with whom he won four straight World Championships between 2010 and 2013.
Sebastien Buemi – 3 seasons at Toro Rosso
The first warning sign for Tsunoda.
Buemi completed three full campaigns, 2009-11, and finished either 15th or 16th in the Drivers' standings in each. In the last of those, he achieved comfortably his highest points total of 15 with seven top-10 placings.
However, it was not enough to keep the Swiss in a race seat. He became a test driver and reserve for both Red Bull and Toro Rosso in 2012 and remains within the fold a decade on, having achieved great success in other categories including four Le Mans 24 Hours victories.
Jaime Alguersuari – 3 seasons at Toro Rosso
Well, two-and-a-half actually, but the point is that the Spaniard was given a third campaign. And like team-mate Buemi, he was ditched at the end of 2011 – again, ominously for Tsunoda, you could say.
The Spaniard actually improved even more than Buemi did in the last of those seasons, enjoying a spell of seven points finishes in 11 races at just the time of year when decisions about the future would have been made.
But it was all in vain. Alguersuari never drove in F1 again, was bitter at his treatment by Red Bull, and essentially retired at the age of 21. He has since carved out a career as a nightclub DJ.
Daniel Ricciardo – 12 seasons at HRT, Toro Rosso, Red Bull, Renault and McLaren
Ricciardo goes over to stand with Vettel in the sense that he earned a promotion to Red Bull and went on to enjoy a lengthy stay on the grid comprising a cluster of race wins.
The Australian justified being brought in at the expense of the Buemi/Alguersuari duo and after two progressive years at Toro Rosso, he was elevated to Red Bull to join Vettel.
Jean-Eric Vergne – 3 seasons at Toro Rosso
Another example for Tsunoda to be wary of, Vergne is very much in the same territory as Buemi having been outperformed by Ricciardo in 2012 and 2013.
Again, the Frenchman raised his game when it came to crunch time in 2014, but a couple of P6s were the best he ever accomplished in F1.
Given who arrived at his team in 2015 it was perhaps unsurprising there was no longer a place for Vergne, who went on to capture back-to-back Formula E titles.
Daniil Kvyat – 6 seasons at Toro Rosso, Red Bull and AlphaTauri
When Ricciardo was promoted to Red Bull in 2014, it was Kvyat who succeeded him at AlphaTauri alongside Vergne.
It must have been the 'three strikes and you're out' policy that did for Vergne because he outscored Kvyat by 22-8 in their solitary season together, and yet it was the rookie who was not only kept on but promoted to Red Bull alongside Ricciardo for 2015 as Vettel moved on to Ferrari.
Kvyat never quite made the grade at the senior team – despite a podium finish in China on what proved to be his penultimate Red Bull start – but remained at Toro Rosso/AlphaTauri until the end of 2020.
Max Verstappen – 8 seasons at Toro Rosso and Red Bull
Little explanation needed here. Red Bull could afford to say goodbye to Vergne with a 17-year-old Verstappen showing extraordinary talent so young, and everyone knows what he has gone on to achieve since.
Carlos Sainz jnr – 8 seasons at Toro Rosso, Renault, McLaren and Ferrari
Helmut Marko was certainly on his 'A' game going into 2015 in the sense of formulating an all-rookie Toro Rosso line-up of Verstappen and Sainz.
But unlike the Dutchman, there was to be no Red Bull promotion for the son of the two-time World Rally Champion.
Instead, he found himself in a position not dissimilar to Pierre Gasly's this year, with Red Bull seemingly happy for the Spaniard to bide his time – or tread water depending on your outlook – at Toro Rosso.
Towards the end of year three there, Sainz escaped and joined Renault, with his career really taking off when he made subsequent moves to McLaren and Ferrari.
Pierre Gasly – 6 seasons with Toro Rosso, Red Bull and AlphaTauri
It would be appropriate to class Gasly in the same group as Kvyat and Sainz, the context being that all three were never deemed worthy of holding down a prolonged place at Red Bull but considered suitable for the 'sister' team.
Gasly, you sense, is now in the same position as Sainz was this time five years ago – knowing he needs to make a move before he becomes entrenched at AlphaTauri indefinitely and with few options elsewhere.
Alex Albon – 3 seasons with Toro Rosso, Red Bull and Williams
Again, Albon is another who has fallen between two stools, rather like Gasly. Only, if anything, Red Bull may have indirectly done him a favour by dropping him to a reserve driver role in favour of Sergio Perez at the end of 2020 – and putting Tsunoda in at AlphaTauri instead of him.
Knowing he was on the sidelines, Williams made a move for Albon to replace Mercedes-bound George Russell – and that switch has enabled him to show his talents and nail down what looks a permanent place on the grid.
So what does all this signify for Yuki Tsunoda?
The 10 drivers above can effectively be divided into three categories.
Three – Vettel, Ricciardo and Verstappen – have enjoyed rewarding careers with Red Bull, two of them becoming (almost certainly) multiple World Champions and the other enjoying seven race wins for the team.
Four more – Sainz, Gasly, Albon and Kvyat – can be considered partial success stories at the very least, and the first-named trio can still look forward with plenty of optimism to the rest of their careers in Formula 1.
The problem from Tsunoda's perspective is the remaining trio of Buemi, Alguersuari and Vergne. Theirs is the template he must try to avoid, even though season three was the strongest for all of them.
At least it suggests there is only a 30% chance that Tsunoda's third season with AlphaTauri will be his last in F1.
But the evidence provided by those three dropped also shows a mere marginal improvement will be insufficient to save him from the dreaded Marko axe.
Read more: F1 records – Who are the youngest drivers ever to race in Formula 1?