'Blame bad rules, not drivers for boring races'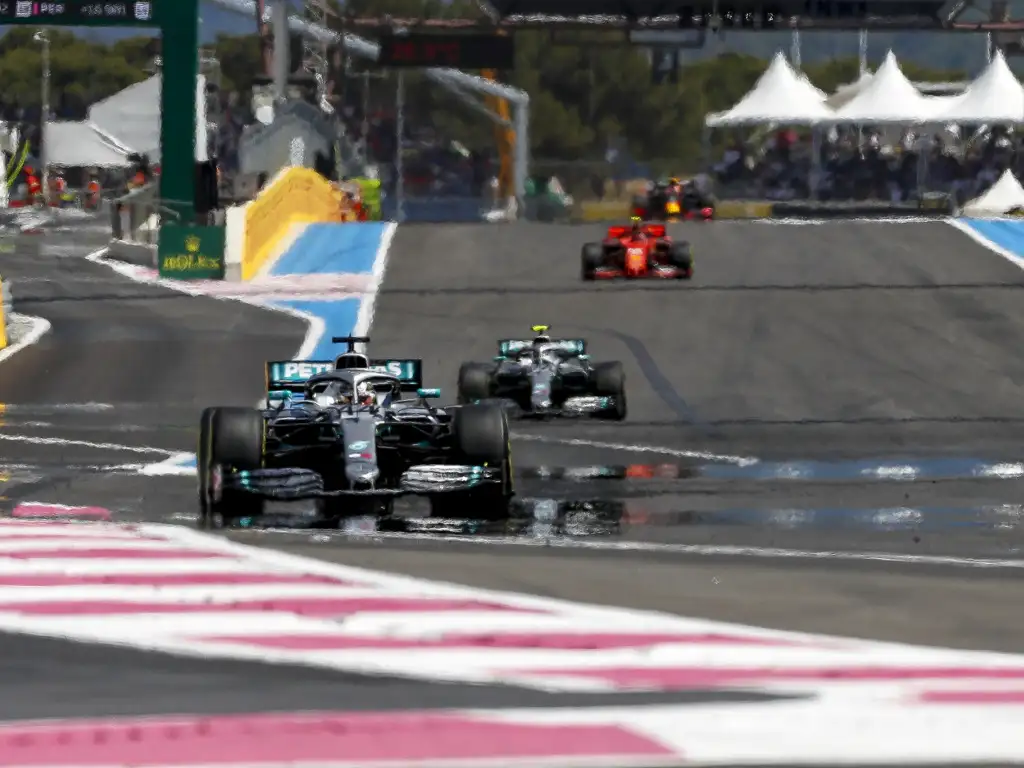 After a boring French GP, arguably the worst race of this season, Lewis Hamilton says fans can't blame the drivers, it is the result of "bad decisions" by F1 bosses.
Hamilton romped to Mercedes' eighth win of the season at the Paul Ricard circuit, taking the chequered flag by 18s ahead of his team-mate Valtteri Bottas.
It was a dull race by all accounts with the winner decided on Lap 1 Turn 1 as Bottas never once challenged his team-mate, just slotting in behind.
Hamilton, though, says the drivers are not responsible for F1's current state.
He said: "Don't point the fingers at the drivers because we don't write the rules.
"We don't have anything to do with the money shift and all that kind of stuff. We should put the pressure on people that are at the head.
"This is a constant cycle of Formula One, for years and years and years even before I got here, it's because of the way Bernie [Ecclestone] had it set up and the decisions that were made then are still the same.
"Until that management structure changes it will continue to be the same, in my opinion, and that's not my job to do that, it's my job to do the best I can as a driver."
Last week, though, the Brit did attend the FIA summit in which the team bosses and a few drivers met with the FIA and Liberty Media to discuss 2021's rules.
But on the back of years of "bad decisions" from the powers-that-be, Hamilton reckons F1 bosses need to pay more attention to the drivers' views.
"I think they are trying to, but for many, many years they've made bad decisions," he explained.
"Do I have confidence it's going to shift massively? I have faith it's going to get better, to the point that I went to Paris last week to get involved.
"I was in that meeting watching all the bosses of F1 and the FIA and all the Formula One teams and trying to get involved.
"I have nothing to gain by it, I've been there, but if there's anything I can do to help.
"But they're making all these decisions but never once had a driver's input in that room, so if that can be the decisive point that helps shift it so the fans can get better racing, I'd be proud to be a part of that."
With Sunday's win marking his sixth of this season and an emphatic one to say the least, it was put to Hamilton that perhaps a bit of showboating is on order by at least pretending his rivals have a chance.
Hamilton made it clear that's not how he operates.
"I don't think I've ever been one for showboating," he said. "I think with the world that we live in today, you lose either way you do it.
"People will have an opinion what you do one way or the other. I prefer to just keep my head down and keep chipping away at things.
"I really enjoyed the last race and races like that, I've never made any secret of that. That's the races that people enjoy most, and of course races like these [today] are not the ones people enjoy most.
"But I think it's really important for people to realise it's not the driver's fault."
Follow us on Twitter @Planet_F1 and like our Facebook page.