Hamilton predicts boring 'one-stop' French GP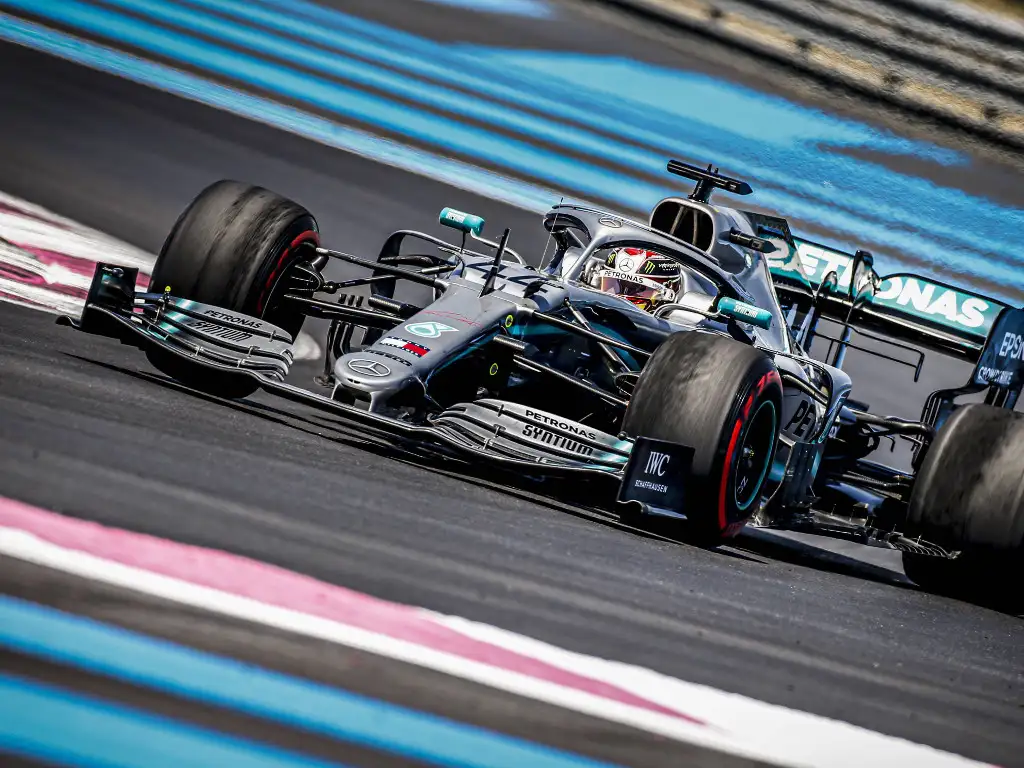 Lewis Hamilton has warned F1 could be on track for a boring French Grand Prix due to graining of the soft tyres and "so darn hard" mediums.
The drivers complained about Pirelli's soft tyres throughout Friday's two practice sessions at the Paul Ricard circuit.
The red-marked tyres began graining after a handful of laps with a notable drop off in pace.
As for the other compounds, the medium and hard, those continued to last lap after lap.
As such Hamilton predicts a rather boring one-stop French GP will be on the cards.
"On the long run, they don't like the heavy car, the soft tyres," said the Mercedes driver.
"They grain quite heavily, quite easily. So I don't think you'll be going very far on those tyres.
"The track was like 55C to nearly 60C, which is the highest we've seen so far this year, so I would hope that that would mean that we can do more stops.
"But these tyres [the medium and hard] are so damn hard that we'll just end up doing a one-stop for sure.
"Plus the pit lane is so slow, at 60km/h, nobody wants to lose 27, 28 seconds in the pitlane, so they'll eke out those tyres.
"I'm not expecting to see the most exciting of duels out there because people are trying to make [the tyres] go as far as possible, so there will be lots of lift-and-coasting."
Follow us on Twitter @Planet_F1 and like our Facebook page.