Feeling exposed at the Hockenheimring
Although many thought the tyres may be exposed in the unexpected heat of Hockenheim, it was instead the guts of Sauber's C37.
A few new old faces in the cars for FP1 with Antonio Giovinazzi testing for Sauber and Nicholas Latifi in the Force India.
Familiar faces back in the hot seat for FP1 👋

Giovinazzi makes his first appearance in 2018, swapping for Ericsson

And Latifi returns to Force India, in place of Ocon#GermanGP 🇩🇪 #F1 pic.twitter.com/rhcEfLd4WQ

— Formula 1 (@F1) July 20, 2018
Sebastian Vettel arrived at his home grand prix with a special helmet for the weekend…
Special helmet for #Seb5's home race #GermanGP #FP1 pic.twitter.com/ECw9lAhH3R

— Scuderia Ferrari (@ScuderiaFerrari) July 20, 2018
Max Verstappen was the first driver to post a time, a 1:16 and set about lowering that as he had the track all to himself at the start of the session.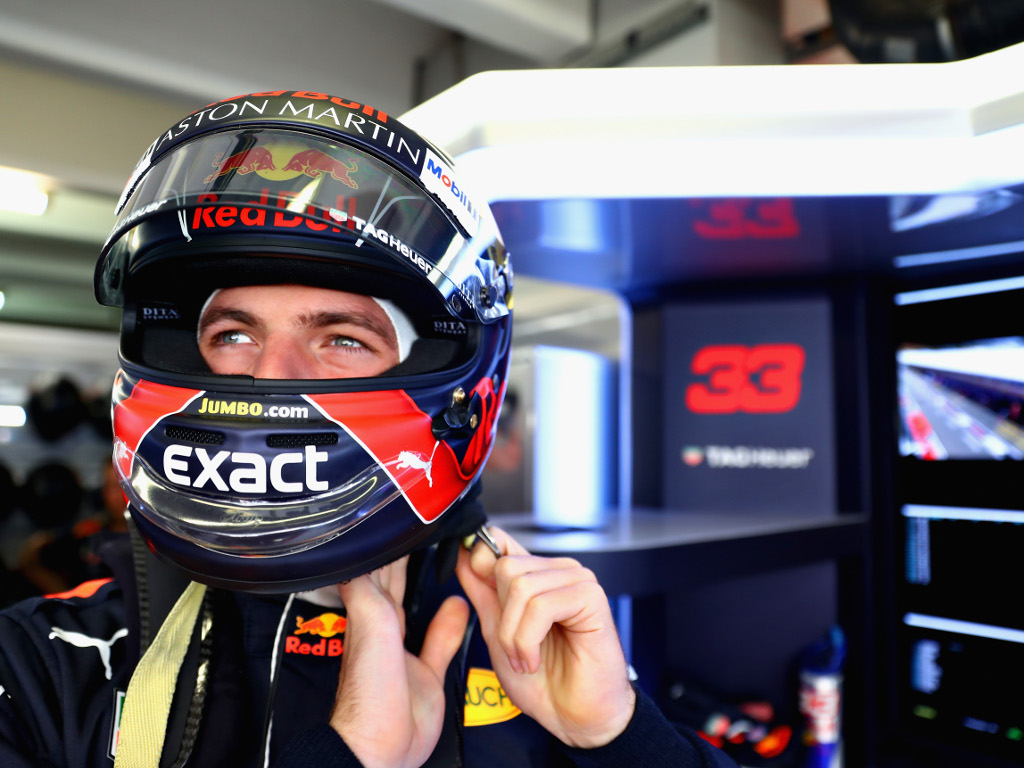 Renault added their name to the list of team's racing updated parts with a new front wing.
Spot the difference @RenaultSportF1 #F1 pic.twitter.com/8in9DnWJTT

— Jennie Gow (@JennieGow) July 20, 2018
There was a bit of drama over at Sauber as test driver Antonio Giovinazzi left the pits with a loose engine cover that flew off as he accelerated out of the pits.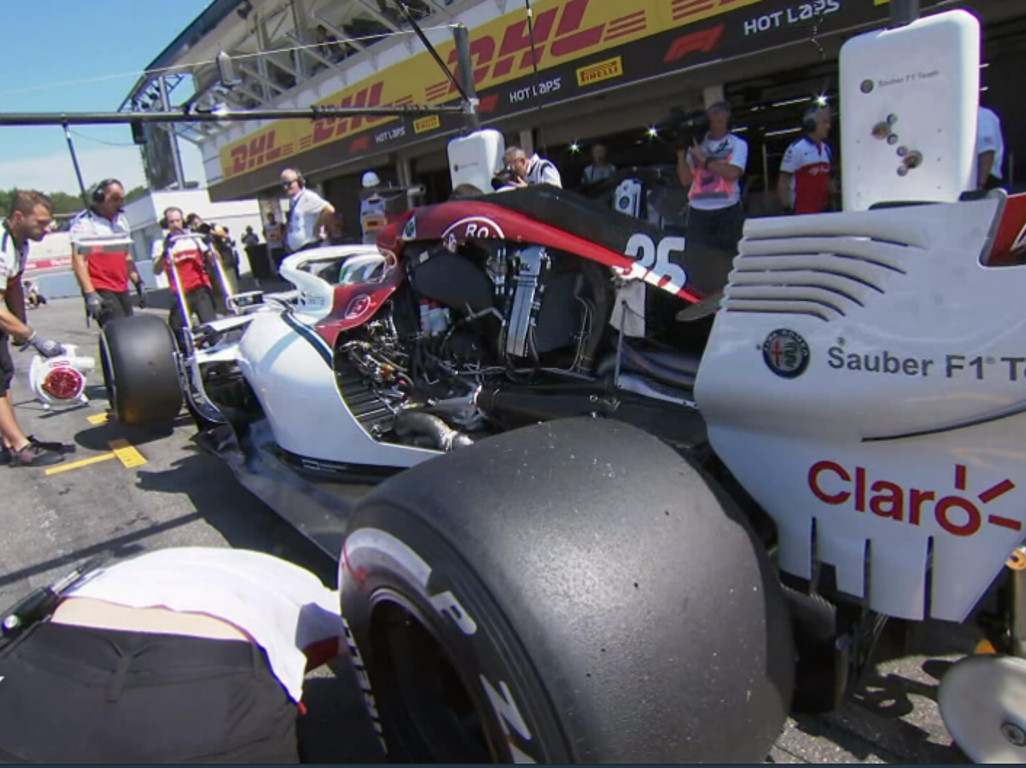 Pierre Gasly was another in a little bit of early trouble.
GAS: "The steering is bent, and I have a lot of pulling" 😬

Not a straightforward FP1 for Pierre Gasly…#GermanGP 🇩🇪 #F1 pic.twitter.com/VGpZkEoM5u

— Formula 1 (@F1) July 20, 2018
Ferrari's new engine cover and exhaust detail caught the eye with Vettel running the new layout.
Exhaust 🌬️ing anyone?…

Vettel is trialling a new wastegate and rear wing combo for @ScuderiaFerrari in FP1, which sees the wastegate pipes inverted and stacked atop the main exhaust

Note the mainplane camber change, denoted by the line on the RW seperator

📸@Giorgio_Piola pic.twitter.com/ZZztzeUwVm

— Matthew Somerfield 🅢🅞🅜🅔🅡🅢Ⓕ① (@SomersF1) July 20, 2018
Valtteri Bottas played out at the front of the field as he took the fight to Lewis Hamilton and the Red Bulls in the battle for P1.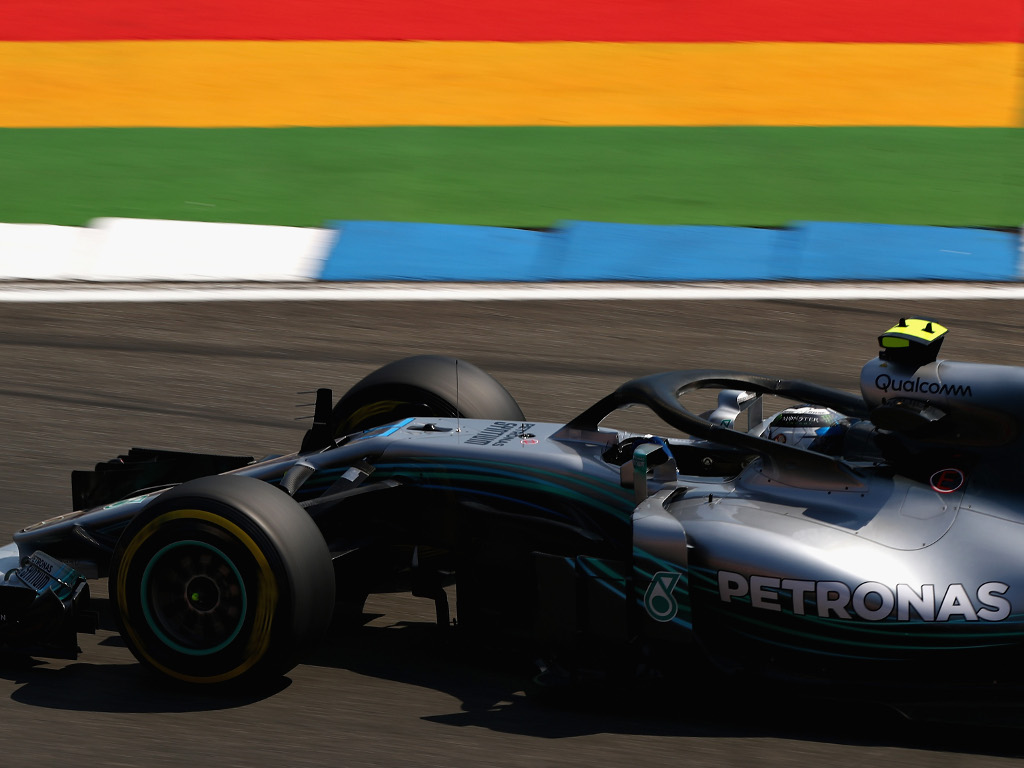 Nico Hulkenberg, thankfully using Renault's old spec front wing, got it rather wrong at Turn 12.
Yellow flags for the yellow team momentarily 😬

Hulkenberg skitters through the gravel on the entry to the stadium#GermanGP 🇩🇪 #F1 pic.twitter.com/5m03LAzwBH

— Formula 1 (@F1) July 20, 2018
After 90 minutes it was Daniel Ricciardo holding down P1 by 0.004s ahead of Hamilton.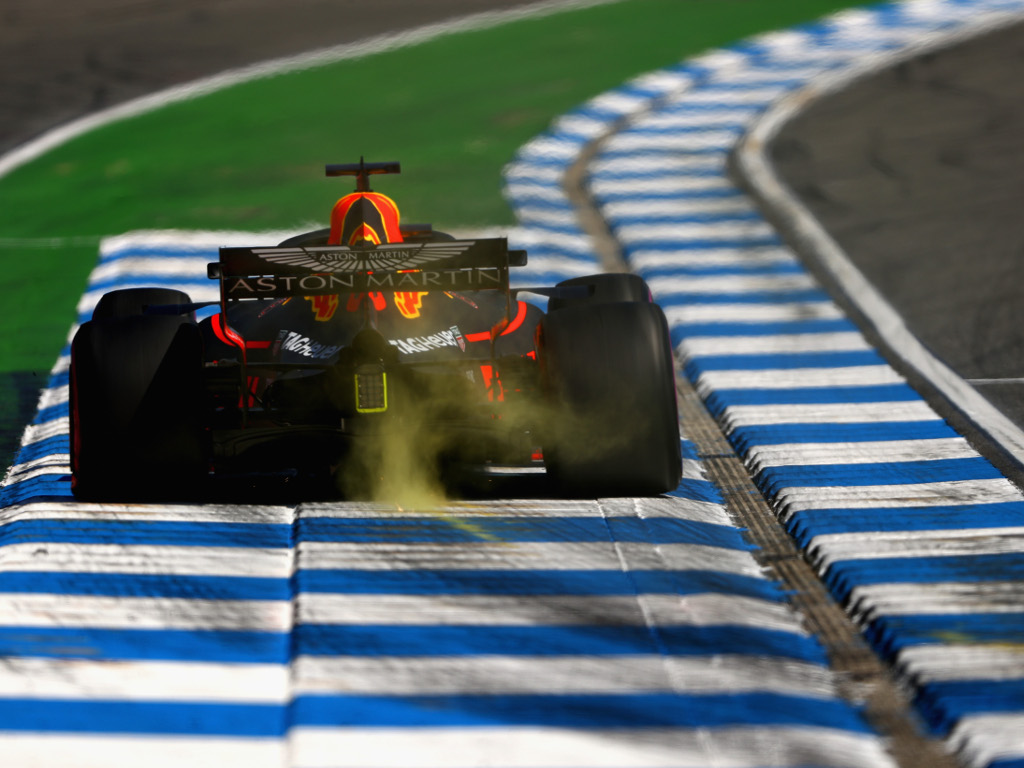 Ahead of FP2, the temperatures continued to rise at a blistering hot Hockenheimring. The tyres were going to get one helluva pasting.
It's looking hot hot hot in Hockenheim ahead of FP2 ☀️#GermanGP 🇩🇪 #F1 pic.twitter.com/ee3bpDoP37

— Formula 1 (@F1) July 20, 2018
The top three teams went quietly about their business in the opening half hour of the session – bar a wee spin from Danny Ric.
Ricciardo gets in a spin 👀

The Aussie topped FP1, and is currently sixth in second practice#GermanGP 🇩🇪 #F1 pic.twitter.com/uHo9kj5iUf

— Formula 1 (@F1) July 20, 2018
But it ended up being a bittersweet session for Verstappen, topping the timesheets in FP2 but having to spend a chunk of time back in the garage after a grinding noise came from his car.
Thankfully for him, he was able to re-appear on track again for the final five minutes of the session.