Lights, camera… repair job at Hockenheim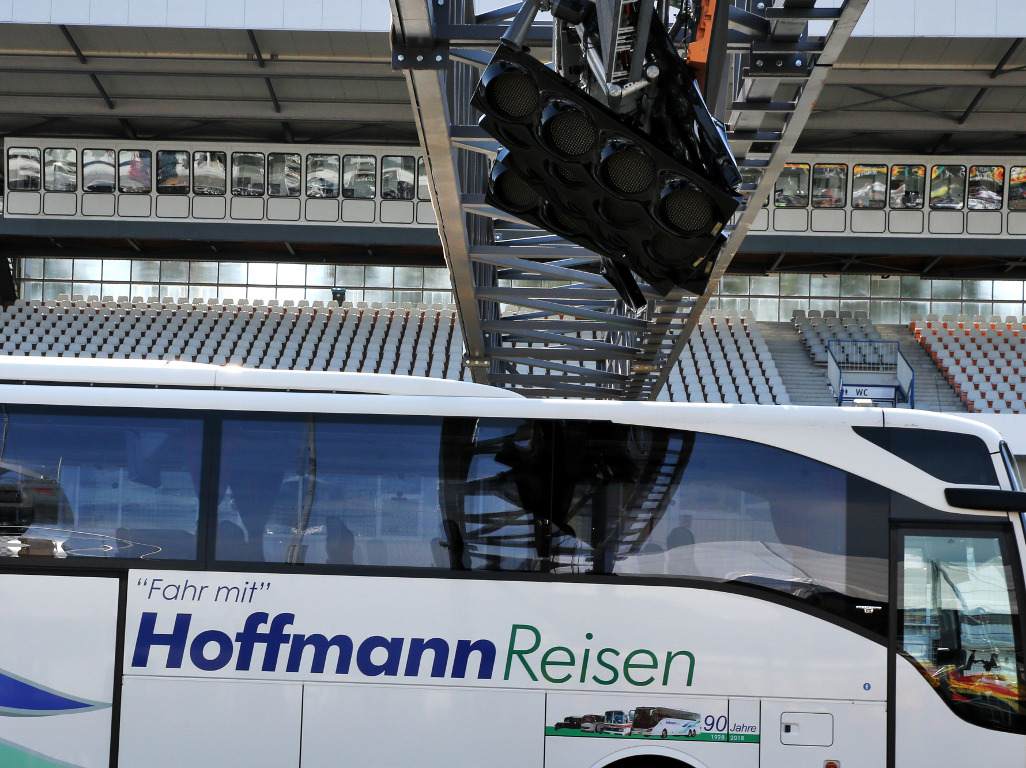 The German Grand Prix went lights out a bit earlier than expected when a bus crashed into the start lights at Hockenheim on Thursday.
Perhaps an ominous sign for the race's future, a bus driver did not adhere to the caution sign and smashed into the lights.
The good news is there were spares on hand so the lights were repaired in short order.
Maybe the sign should have been in German. These are…correct that…were… the red start lights for the German Grand Prix in Hockenheim. A bus driving around the circuit hit them. pic.twitter.com/de6NrHtcN7

— Great American Celebration of Speed (@GreatAmericanC6) July 25, 2019
Sunday's German GP, which could be the last for a few years given the circuit's financial situation, gets underway on Sunday at 3:10pm local time.
Follow us on Twitter @Planet_F1 and like our Facebook page.