'F1's investment in the Las Vegas Grand Prix a sign Liberty don't intend to sell'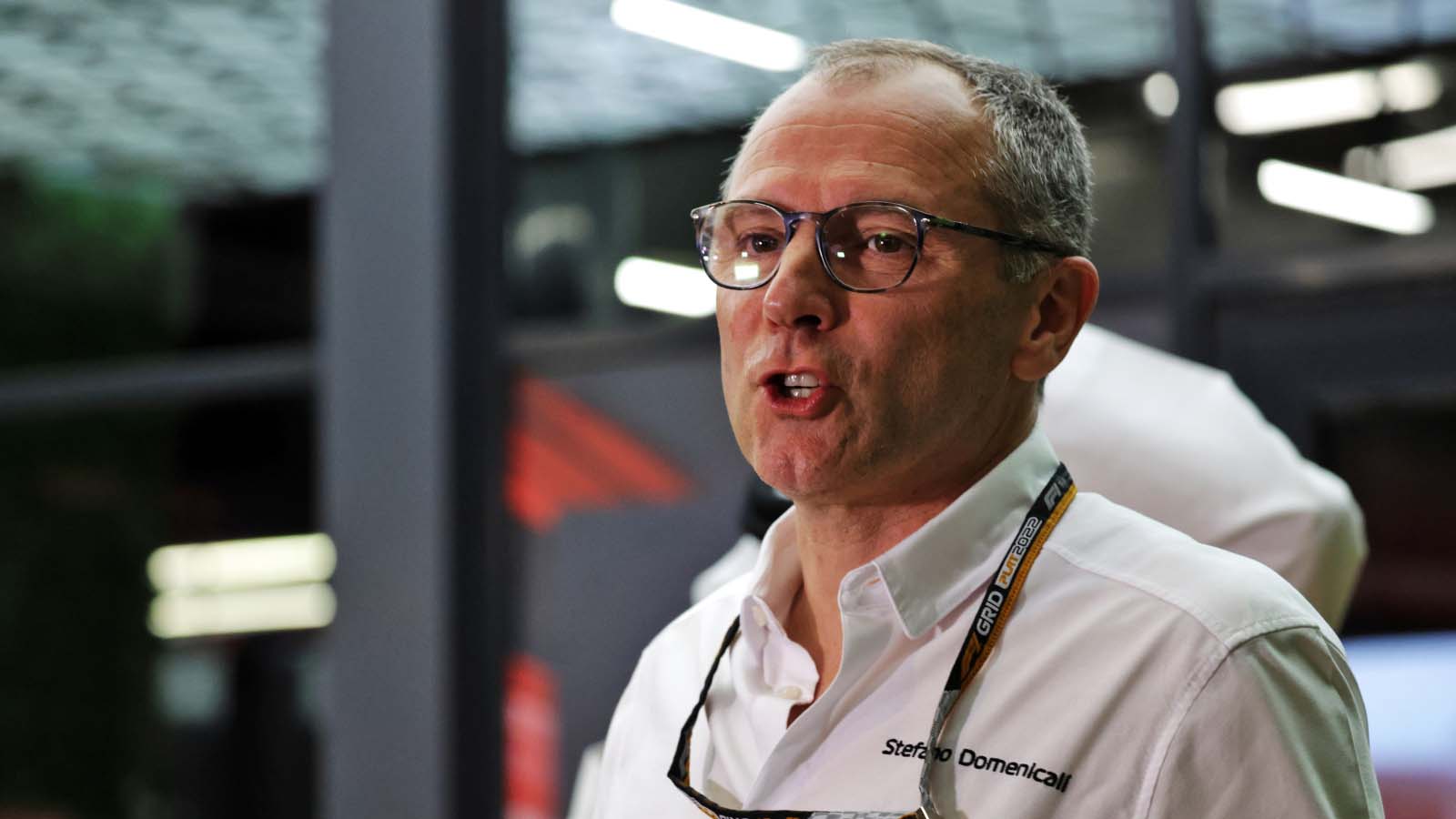 With Liberty Media driving Project Break America and shareholders enjoying the ride, CEO Stefano Domenicali believes F1 won't be changing hands any time soon.
As the season kick-off in Bahrain draws ever closer, F1 moves towards a critical season for its American dream.
The 20 drivers will race in the United States three times this year, with the Las Vegas Grand Prix being added to rounds in Miami and the staple US GP in Texas. Home fans will have a fresh representative too, as Williams rookie Logan Sargeant joins the grid.
The championship's American owners Liberty Media have invested heavily in the Las Vegas GP, responding to the Drive to Survive-aided boom in US viewership.
Formula One Management (FOM) are feeling so confident of success on The Strip that they are promoting the event themselves, rather than leaving it to a third party like usual. Liberty has pumped $240 million (£198 million) into buying a plot for pit and paddock facilities, which they want to become a year-round attraction in Vegas.
However, F1 is still yet to rival NASCAR's TV stats and still has a long way to go. That's without mentioning the potential Asian and African markets that haven't been given much attention.
All things considered, Domenicali believes Liberty are not finished with their transformation of F1 just yet.
Asked by Martin Brundle of Sky Sports whether he foresaw a sale soon, former Ferrari chief Domenicali said: "That's a question you'll have to ask my shareholders but I don't think so, because we are investing in Formula 1. 
"You see what we put in terms of real money, for example in Las Vegas we bought a piece of land for $200million. We are building new facilities there. We're going to invest more than half a billion, so we are very, very happy. 
"I'm connected with my shareholders every week. It's really the jewel of their portfolio and they really feel very comfortable with what we're doing. 
PlanetF1 recommends
Toto Wolff confirms 'first chat' with Lewis Hamilton over new contract
Lewis Hamilton and George Russell reveal the 2023 Mercedes F1 car, the W14
Pictures: The Ferrari SF-23, 'a single-seater that will be unprecedented in terms of speed'
"Of course, if you look at the value, the value has been phenomenal because I think that we are delivering a good job altogether. So I don't think that [selling] is on the table for my shareholders."
In light of their F1 revolution, Liberty already rejected a massive offer. The commercial rights holders reportedly turned down the Saudi Arabian sovereign wealth fund, which owns Premier League football team Newcastle United, when they submitted a reported $20billion bid for motorsport's leading series.
FIA president Mohammed Ben Sulayem caused a storm and plenty of upset in the Liberty offices by claiming that the price tag was "inflated" via Twitter, eventually leading to Ben Sulayem stepping back from day-to-day activities between F1 and the regulating body.