Ferrari deny they are running scared of Porsche and Audi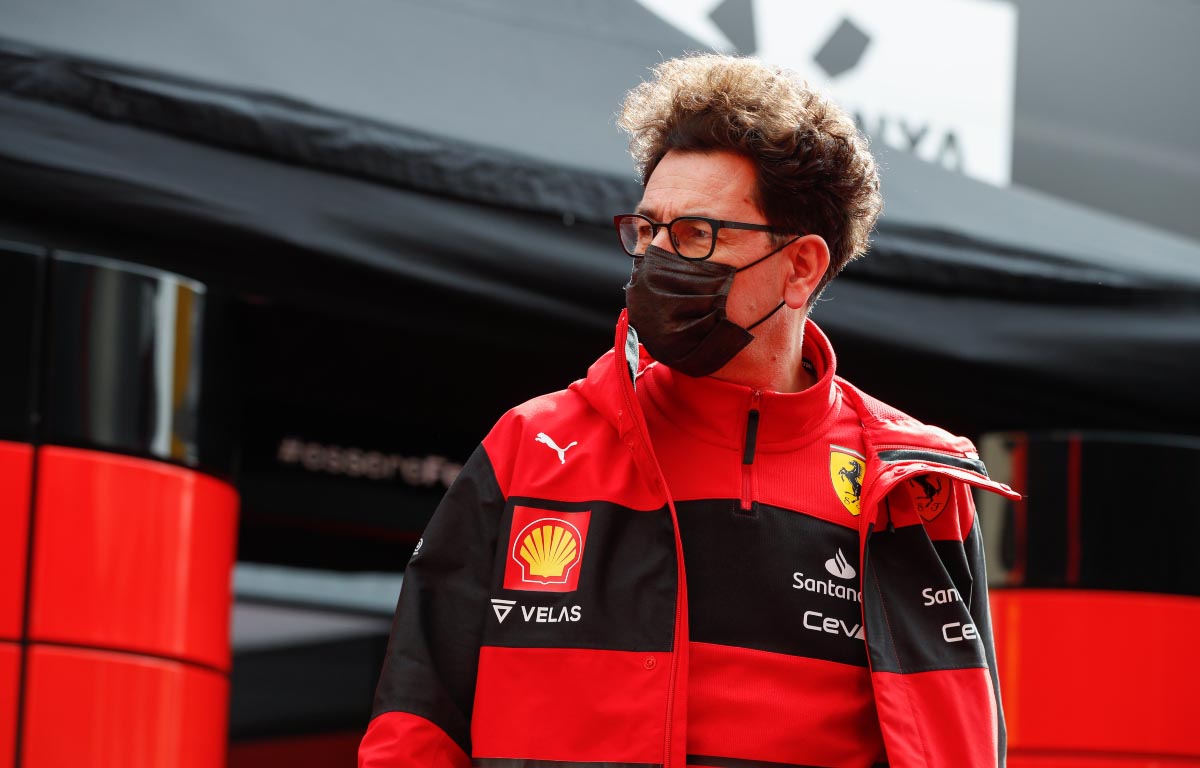 Mattia Binotto has said Ferrari are "not afraid" of Porsche and Audi's expected arrival into the world of Formula 1.
Volkswagen's former CEO Herbert Diess announced in May their two brands, Porsche and Audi, would be looking to join the sport for the 2026 season onwards and while details have yet to be confirmed, a number of reports have already revealed a fair amount of their planned operations.
The two carmakers will take different approaches to entering a new team on the grid. Audi have been in the market for a team to buy having first enquired about the possible availability of McLaren only to be rebuffed.
They then turned their attention to Sauber, who were the target of a failed takeover bid from Andretti last year although it seems Audi could have better luck.
A report has revealed Audi have an agreement in place with Sauber and could announce their plans as early as the Belgian Grand Prix this weekend.
Porsche, meanwhile, have reportedly agreed to buy 50% of the Red Bull team, who would then race under the Red Bull-Porsche banner.
Their arrival into the sport will see two teams with considerable backing and a world-renowned brand become major players but for Ferrari, the most famous team in F1's history, they are not afraid of the newcomers.
Team boss Binotto was asked if the reason the established engine manufacturers were constantly introducing new demands to the 2026 engine regulations was proof they are afraid of Audi and Porsche, but the Swiss-born Italian did not agree that was the case.
Gestione Sportiva this morning 😍

Almost time to swap Maranello for Spa-Francorchamps 🛫#essereFerrari 🔴 #BelgianGP pic.twitter.com/xDoCeYmbNU

— Scuderia Ferrari (@ScuderiaFerrari) August 23, 2022
"We are not afraid," he said. "Ferrari have been there (in F1) right from the start. I think we know what's good for the future of Formula 1. Our voice is an important voice. The newcomers are welcome, but they must not be more relevant than Ferrari.
"Why is it taking so long? Because we are negotiating the future of our business. It's about the powertrain between 2026 and 2030 and we have to take into account where the auto industry is heading. It's right to take time to arrive at the best result, or let's say the best compromise. In the end, it will always be a compromise.
"There was a framework agreement that had already been voted on in the World Council. This framework agreement then had to be cast into a set of regulations. In the meantime, there was a change in the office of the FIA President, which also cost more time. It would not have served anyone's interests if we had made the wrong decisions hastily."
Those rules were finally set in stone with an FIA announcement last week.