10hp boost coming for Ferrari with new engine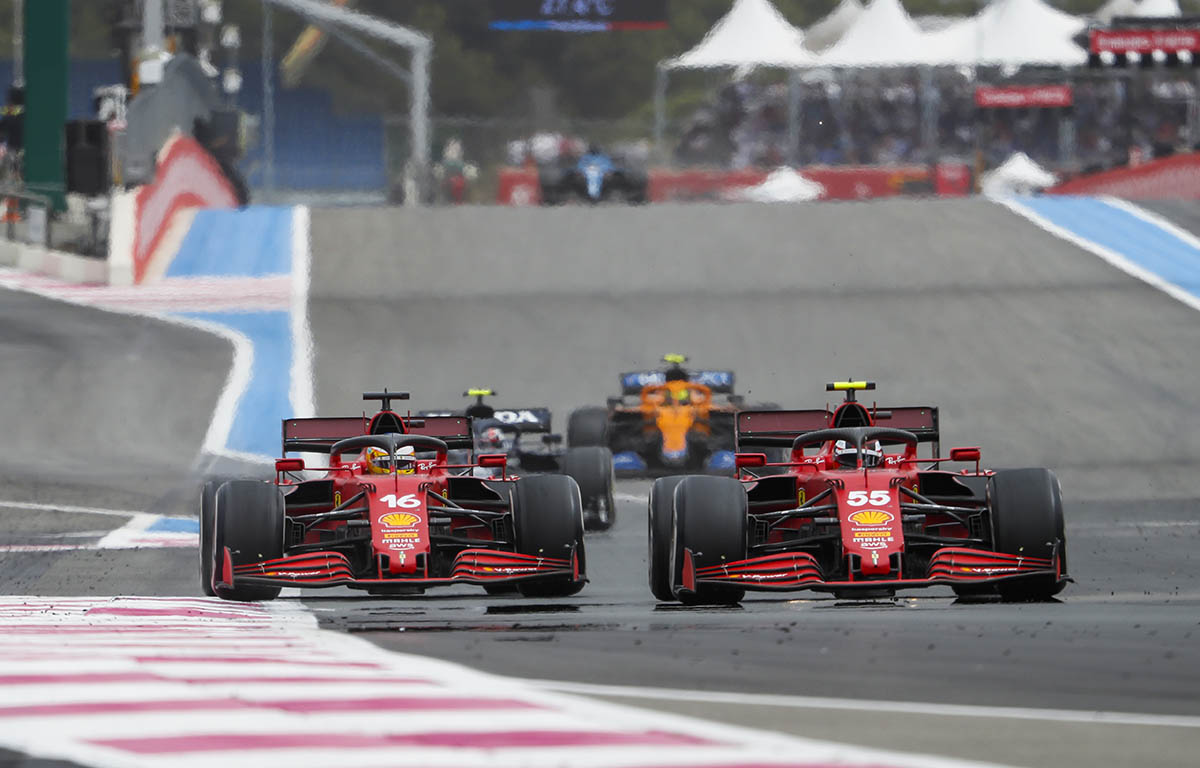 Ferrari's updated spec-3 engine will be worth around 10hp but there are conflicting reports as to when it will be ready to go.
Ferrari confirmed prior to the summer break that a "significant" upgrade was on the cards with team boss Mattia Binotto saying they will "bring power unit developments" before the end of this season.
He explained that it was all legitimate, as "what we did at the start of the season, we didn't complete the entire power unit so there are still components which are the ones of last year.
"And we will bring an evolution of those ones. So, I think, that will be for us a significant step for the end of the season."
Those updates, which are linked to Ferrari's fuel partner Shell's petrol and its lubricants, could be worth as much as 10hp according to Gazzetta dello Sport.
The Italian publication claims that when Formula 1 returns from the summer break, Ferrari's power unit will remain untouched for both the Belgian and Italian GPs.
However, the 'update (but in the same current specification), as confirmed by Mattia Binotto, is expected after Monza' and it is 'capable of producing an increase in power close to 10hp.'
Ferrari has 'also planned to optimise the use of the ERS, in terms of energy available over the entire lap.
'If it is not enough to beat Mercedes and Red Bull in their championship, all this could be enough to defeat McLaren in the challenge for third place.'
Ferrari are tied with McLaren in the Constructors' Championship on 163 but are ahead of the Woking team by virtue of P2 finishes.
Working towards the weekend 👀 #essereFerrari 🔴 #BelgianGP pic.twitter.com/ZSDudIKDrw

— Scuderia Ferrari (@ScuderiaFerrari) August 24, 2021
Kit yourself out in Ferrari colours via the official Formula 1 store
But while Gazzetta is predicting the updates will be ready in time for the Russian Grand Prix, the Italian edition of Motorsport.com says Charles Leclerc and Carlos Sainz will only get it at the Turkish Grand Prix.
'The evolution of the engine that Mattia Binotto talked about before the summer holidays will not be ready before the Turkish GP,' read the report.
'Together with the small changes to the hybrid system, the SF21 should be able to count on just under a dozen more horses that will be useful in the final part of the championship to counter McLaren in the battle for third place in the Constructors' World Championship.'