11th F1 team not guaranteed and Sergio Perez admits defeat – F1 news round-up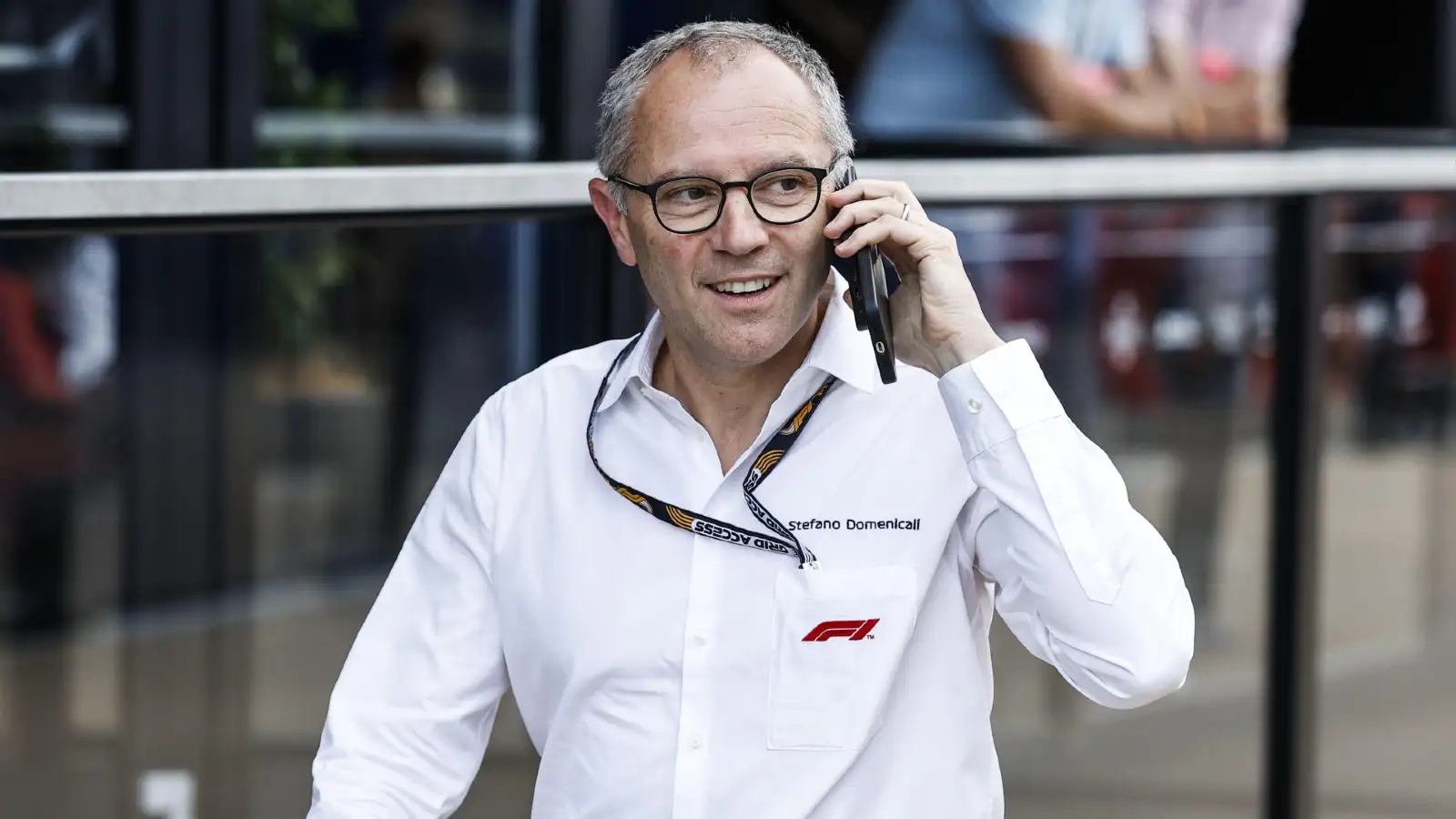 Stefano Domenicali hasn't changed his stance on the prospect of an 11th team entering F1, while Lando Norris has learned to ignore the negativity…

On a quiet day off-track as F1 starts building up to the Hungarian Grand Prix, F1 CEO Stefano Domenicali has shared his thoughts on the possibility of an 11th team entering the sport as the FIA tender deadline has come and gone.
Elsewhere, Lando Norris has learned how to "love reading bad stuff" about himself, while Daniel Ricciardo has realised not everyone in F1 can be the hero. Here's Monday's F1 news round-up…
Stefano Domenicali hasn't changed his mind about an 11th F1 team
With the FIA's official tendering process deadline elapsed, no word has yet emerged on whether an 11th team entry has been accepted by F1 and the governing body.
But F1 CEO Stefano Domenicali hasn't changed his stance that 10 teams are enough to make F1 a suitable spectacle, and will have to be convinced otherwise.
"I'm not changing my mind," he said.
"It's not the money, as we have said, and I don't want to anticipate anything because there is a process and I think that I have respect for the fact the FIA launched their process, and very soon we will arrive at the conclusion.
"As we always said, we need to make sure that the decision is right for the business. And this is what I think is the duty of the FIA and us together, that has to be taken. So that is another decision that will be taken in the next couple of months."
Asked specifically about Andretti, Domenicali replied: "There are positives and negatives, that's part of the evaluation that we're doing. So I cannot spoil or anticipate anything.
"We are doing things very seriously and correctly. So as soon as we will be ready for that discussion we're going to inform, as a discussion we're going to take it with the FIA together."
Read more: Bad news for Andretti as Stefano Domenicali stands firm on 11th team debate
Sergio Perez concedes defeat in the Drivers' Championship
Not that there was much chance left, given his recent run of form, but Sergio Perez has said his target now is merely to come home in second place in the Drivers' Championship – conceding teammate Max Verstappen is out of reach.
"In Formula 1, only your position in Abu Dhabi matters," he told Spanish media during the Red Bull showrun in Madrid.
"But I am not second in the World Championship by a miracle, I have won races. I've had some bad races, but we have everything ahead of us.
"Target now? Undoubtedly the runner-up in the championship. But I'm only thinking about the Hungarian GP."
Read More: Sergio Perez's resigned verdict on his World Championship chances
Sky F1 pundit believes Red Bull shares the blame for Sergio Perez's underperformance
Perez has had five consecutive race weekends in which he's been knocked out of Q1, meaning he's had it all to do come race day.
But the responsibility for the sub-par performances doesn't rest solely on his shoulders, reckons Sky F1's Bernie Collins, who says that Red Bull has to take some of the blame for how they're handling their second driver.
"In those conditions, improving conditions, to be the first person to finish a lap, I think when he first crossed the line he showed up P1 or P2 with the lap that he did," she said of Perez's final qualifying effort in Silverstone, where he was knocked out in Q1 after a lengthy wait at the end of the pitlane.
"And then the lap times were tumbling, tumbling really quite dramatically, which is what always happens in those types of conditions.
"We don't know where the communication has broken down there, we don't know what was going on in Silverstone Q1. But you need to be, with the fastest car, as a team you need to be progressing through Q1 every week. Teams sometimes get wrapped up in saving sets for Q3 but your first priority is to go through Q1."
Read More: Bernie Collins believes Red Bull shoulder some of the blame for Sergio Perez's 'shocking statistic'
PlanetF1.com recommends
All the mid-season driver swaps Red Bull have made in their F1 history
F1 team principals' rich list: Net worth figures revealed for Wolff, Horner and more
Lando Norris laughs off the "bad stuff" that's written about him online
Lando Norris has been very honest in the past about some of the mental health battles he's faced, particularly when he put too much pressure on himself as a result of social media commentators who took aim at his private life, resulting in friends and family being dragged into online toxicity.
But the 24-year-old has learned to harden himself against the negativity and says he's in a position now where he "loves" reading bad stuff about himself.
"Like I don't get why people would waste… want to waste time of their life, the one life that they live, why people even want to spend time doing these things?" he said.
"Fighting bad stuff and trying to find bad things and make bad situations. Like people actually choosing to spend their life, their one life on Earth doing such things, which makes absolutely no sense to me.
"So I've got to a point now where I really enjoy seeing what people write about me. Of course, I love the good things and it's great to read at times. I've just learned to laugh and make fun of the bad things because I just feel sorry for the person who's actually had to come up with that stuff in the first place that's brought amusement to them."
Read More: Why Lando Norris 'loves reading bad things' about himself on social media
Daniel Ricciardo realises not everyone can be the hero
Having found his way back onto the Formula 1 grid, taking over Nyck de Vries' AlphaTauri for the remainder of the 2023 season, the former Red Bull race winner has realised that it's impossible for everyone to be the main character.
Ricciardo's story turned from one of success and joy to something of desperation and gloom during his two years at McLaren and, having lost his seat with the team, came to realise over the last six months that he wasn't one of the "hero" stories – but that doesn't mean he can't turn it around.
"I guess when you're trying to go for the top in something, as not everyone makes it, so there's a lot of sad stories so to speak. Not everyone has the hero story," he told the official F1 website.
"So I think it was just important for me to remain perspective, and also learn from it all. If I truly still wanted it and had that desire then I can learn from let's say my mistakes or weaknesses."
Read More: Daniel Ricciardo concedes: Not everyone has the hero story