2019 Season Preview and latest mobile betting odds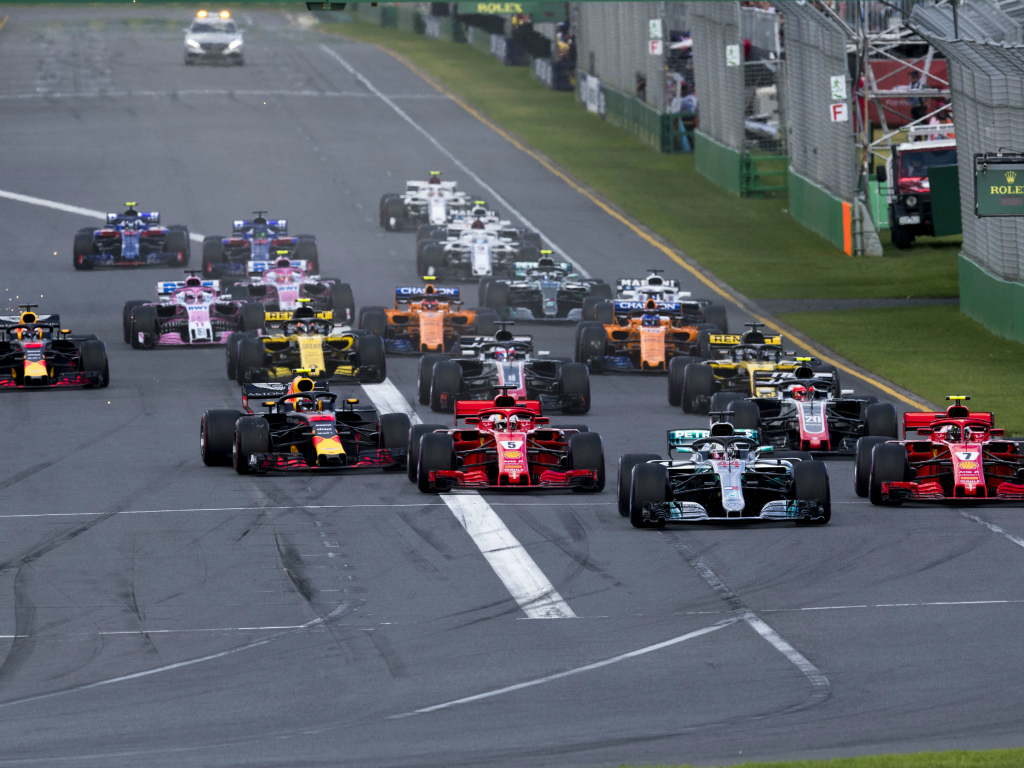 The 2019 Formula 1 season gets underway in Australia during March with Lewis Hamilton aiming to continue his dominance of the sport.
The British star made a patchy start last term, with Ferrari's Sebastian Vettel looking a big title threat, but Hamilton improved as the campaign progressed and ran out a comfortable winner.
The 34-year-old won 11 races and finished on the podium in six more to finish 88 points ahead of Vettel. Hamilton is now two just titles adrift of the world record of seven set by Michael Schumacher, and the bookmakers' favourite on winning the 2019 driver's championship.
Read on as we assess this season's Formula 1 title race.
Hungry Hamilton set for more glory
Hamilton and Mercedes were the dominant force last season and there is little reason to suspect things will be any different this time around.
A sixth world title fro Hamilton would move him clear of Argentine legend Juan Manuel Fangio and leave him just one short of Michael Schumacher's all-time best.
The German's record of 91 race wins is also in reach over the next couple of years, with Hamilton needing 18 more to equal the F1 legend.
For Mercedes, a sixth consecutive championship double would break Ferrari's record of five set between 2000-04.
The British driver proved he was the fastest driver in the world last season and it is difficult to imagine anyone knocking him off his perch this year.
Vettel has plenty to prove
While pre-season testing times can often be misleading, Ferrari have impressed in Barcelona with their new car's pace and reliability.
However, they made a strong start last term before a combination of team errors, technical issues and a lack of focus from Vettel allowed Hamilton to cruise to the title.
The four-time F1 champion knows what it takes to be successful, but whether he retains the hunger to mount a sustained challenge to Hamilton is open to debate.
Ferrari and Vettel ended last season pushing the notion that they were collectively not quite strong enough to win the title.
The reality is they could have won the title had they not made so many mistakes, regardless of Hamilton's impressive performances.
Ferrari appear to have put together a strong package for the new season, but Vettel looks far too short at odds of 2/1 to win his fifth title.
Leclerc could emerge as a threat
Ferrari's new driver line-up creates an intriguing sub-plot to this season's title race. Kimi Raikkonen has gone and been replaced by Charles Leclerc.
The 21-year-old had 10 top-ten finishes with Sauber last season and he looks to possess the talent to be a major star in the sport over the next few years.
It will certainly be interesting to see how whether Ferrari follow through on their promise to allow Vettel and Leclerc fight each other next season.
Driving for Ferrari is one of the biggest jobs in F1, but Leclerc appears to have the motivation to quickly make his mark with the team.
Leclerc is currently priced at 11/2 to win the Championship and he could reward each-way punters by finishing in the top three.
Verstappen a lively outsider
They ended last season well, so if Honda can give them the boost the team expects they could become a serious rival to Mercedes and Ferrari as the season progresses.
With Daniel Ricciardo leaving Red Bull, Max Verstappen is now the team's undisputed number one driver and that should work to his advantage.
His all-or-nothing approach makes him a dangerous rival if the relationship between Red Bull and Honda is a success.
At odds of around 9/1, Verstappen is arguably a better value each-way bet than Leclerc.
Changes make for an interesting season
Changes to front and rear wings for 2019 will ensure cars are not as susceptible to the turbulent air being generated from the one in front, thus aiding overtaking.
That development alone should lead to some interesting racing, opening the door for numerous drivers to make an impact during the campaign.
Three rookies – George Russell (Williams), Lando Norris (McLaren) and Alexander Albon (Toro Rosso) spent 2018 competing in Formula 2, filling the top three places in the championship.
Antonio Giovinazzi begins his first full F1 campaign with Sauber and he will hope the team can build on their impressive showing in 2018.
While the new-boys will undoubtedly be eager to make their mark, Hamilton is a worthy 11/8 favourite to win this season's title.