2020 British Grand Prix's fate to be decided soon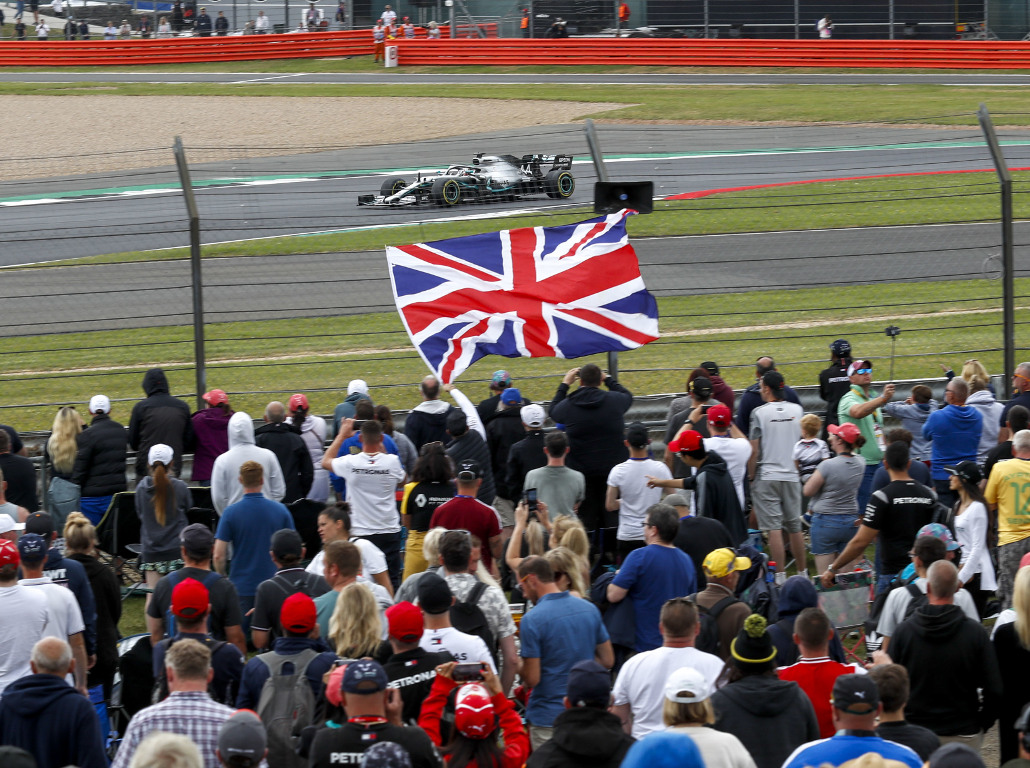 A decision on whether or not to postpone the 2020 British Grand Prix will have to arrive no later than April.
Already the opening eight rounds of the original 2020 calendar have been put on hold, with the Australian and Monaco GPs among those cancelled completely.
The British Grand Prix at Silverstone is set to take place on July 19, but with the Goodwood Festival of Speed which was planned for earlier in that month and attracts over 200,000 people now postponed, 2019's best attended F1 race is now under threat.
Former F1 boss Bernie Ecclestone has said that "Silverstone can't run, for sure", and Stuart Pringle, managing director of Silverstone, said that the decision to hold the event would have to be made 12 weeks before July 19, in other words, late April.
"It is not our decision alone," Pringle told the GPFans.
"We wouldn't do anything without agreement with Formula One, and jiggling an international calendar, and the challenges with that.
"We're in very close communication, we're looking at it, we're trying to find the right answer. The easy thing is to say, 'Well, it's not possible is it?'
"Actually, very extreme action is being taken at the moment, and we might yet get on top of things rather quicker than they have previously indicated.
"We'll see, but sooner rather than later we're going to have to make a decision, that's for sure, but 12 weeks is the drop-dead date to get things prepared."
The current UK lockdown, which effectively bans all but essential travel for the public, is due to end on Easter Monday, April 13.
If that lockdown was to be extended though, then Pringle admits it would force the British Grand Prix to be cancelled.
"We would begin preparations with site infrastructure stuff, the marquees and things like that," he said.
"But if we're locked down and people can't travel in, then that's going to make the decision for us."
Silverstone has taken advantage of the government's furlough plan, with 70% of staff being placed on paid leave.
"We've taken advantage of the scheme, which is very helpful, so 70% of our team are currently furloughed," said Pringle.
"We've got enough people to keep things progressing and planning, and we can bring people back very quickly.
"It's a fantastically flexible scheme, and we've received incredible support from our team about it, and we've just got to see how this evolves."
Ferrari team principal Mattia Binotto has said that teams are in discussions with the FIA over several plans to hold a 2020 season, including cutting down to two-day race weekends and finishing the season early in 2021.
"The theme of the calendar is crucial, for sport, for the show, but also for the teams, for the organisers," he told Sky Italia.
"We have decided to give total freedom to the FIA to set up a timetable to get back to running as soon as possible, our availability is there.
"We evaluate several hypotheses: disputing the close Grand Prix, you can also think of doing two-three races in January, we also consider the possibility of canceling the free practice. As for the regulation, we need to understand if it will be frozen."
Follow us on Twitter @Planet_F1 and like our Facebook page.