The F1 championship has already reached a stage where we can discuss the potential winners in both the drivers' and constructors' campaigns.
We already have two names that stand up in both competitions. Lewis Hamilton and Max Verstappen stand above among the drivers, while their teams, Mercedes and Red Bull, lead the way in the constructor's campaign.
The reigning champion, Hamilton, is clearing his way towards history, breaking one record at a time and performing wonders on the track. Lewis is on this way towards his 8th title, which would be an absolute Formula 1 record.
When we see that some amazing drivers couldn't win a championship and that Hamilton has a chance to win eight, it is only then that we realize how big of a legacy he creates. For instance, Sterling Moss's brilliance was never enough for him to capture at least one title.
Hamilton is tops the list of the favorites, 9/10, while Verstappen comes next at 3/2. Far behind are Valtteri Bottas 125/1 and Sergio Perez at 160/1.
Ferrari's Charles Leclerc is at 200/1, and Lando Norris sits at 250/1, as well as Daniel Ricciardo and Carlos Sainz. Though, we need to be honest and add that it is hard to imagine that anyone besides Hamilton and Verstappen has any real chances.
The difference between Lewis and Max and the rest of the competition is enormous, and even their teammates look helpless, even though they drive pretty much the same car.
When discussing cars, the constructors' competition also has two names involved – Mercedes and Red Bull.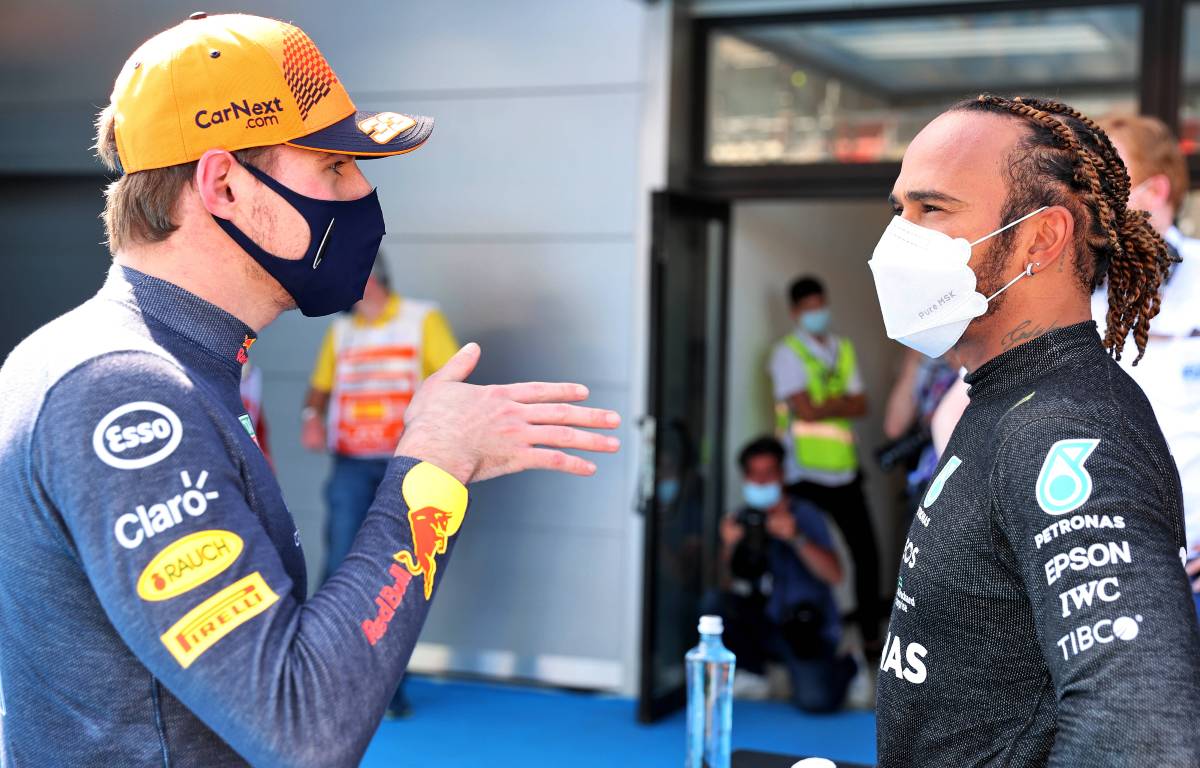 The Silver Arrows are 4/11 to win the eighth straight piece of silverware, while Red Bull sits after the champions at 2/1. These two teams have won each championship since 2008, which was the last time one other team (Ferrari) ended first in this competition.
The Prancing Horse is the fourth favorite with 125/1, with McLaren being placed ahead at 66/1. This is probably the lowest point in the history of the Italian manufacturer. Alpha Tauri is 500/1 to win the title, and all other teams like Aston Martine, Alfa Romeo, Williams, Haas, etc., are between 2000/1 and 4000/1.
Now, we mentioned Ferrari, and we really need to say that apart from the big name, there isn't anything left from its glorious past. The Prancing Horse is a mediocre team with no strategy for the future, with average car and engineers. Otherwise, how else would you justify the constant failures to provide a competitive car over the previous few years?
We want to remind you that they managed to ruin one of the most promising careers, Sebastian Vettel's. The German had the potential to become the best ever, but now has to watch Hamilton taking what could have been his place at the throne.
Also, the recent failure in Monaco, when Leclerc won the pole position and then had gearbox failure, only proves what we said before. Ferrari is not big anymore.
The next race is in Azerbaijan. This is a new circuit with only three contests held here so far. The initial one in 2017 saw Daniel Ricciardo winning while driving Red Bull. In the next two editions, Mercedes led the way, with Hamilton taking the honors in 2018 and Valtteri Bottas in 2019.
The odds for this year's race are like this. Lewis is the biggest favorite, 7/12, Verstappen is second 3/2. Bottas has better chances here than usual as he rolls in as the third candidate for the top place on the podium, 5/1. Leclerc, who showed some signs of life during the qualifiers in Monte Carlo 10/1, and Red Bull's second driver, Sergio Perez, is slightly behind the Ferrari's star, 11/1.
So as you see, this season will be about the fight between Lewis Hamilton and Max Verstappen and their two teams. Even though some might think that such a situation isn't interesting, our opinion is different. These two guys and their killer mentality will most definitely provide an entertaining campaign, which is why we suggest following the F1 championship.