2021 Formula 1 entry fees confirmed by FIA
The FIA have finalised the entry fees which teams will be required to pay for the upcoming 2021 Formula 1 season.
$556,509 was the basic total which a team had to pay to take part in the 2020 season, and then additional sums were calculated based on every point that team scored in the previous year's Championship.
That basic rate has now risen to $569,308 for the 2021 campaign, a 2.3% increase in line with the inflation rate in the United States, with a fee for each point scored in 2020 then calculated.
Since Mercedes won the 2020 Constructors' Championship, the seventh time in a row they have collected that prize, their sum for points scored increases compared to the remaining teams.
The Silver Arrows will pay an additional $6,830 for every point scored, while the other nine teams will pay $5,691 per point.
2020 was a dismal season for Ferrari who finished P6 in the Constructors' Championship, their worst position since 1980.
Ironically though that means their entry fee has taken a sharp decline too. After paying $3.36m last year, their 2021 entry fee now stands at $1.46m.
Mercedes and Red Bull also enjoy smaller reductions in their entry fees, but it's worth noting that the shortened 17-race 2020 season will have sizeable effects on revenue totals.
The lowest entry fee for 2021 will be Williams' after the Grove outfit failed to score a point in 2020, the first time that has happened in the history of the constructor.
That means their fee will remain at the basic rate of $569,308.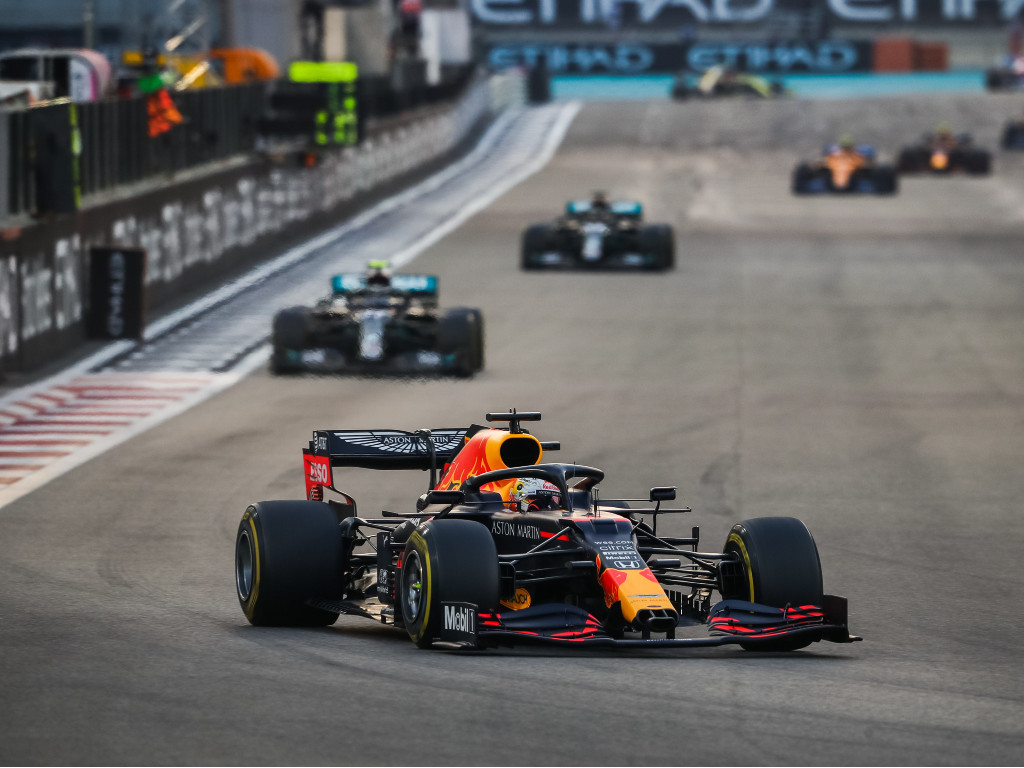 The 2021 World Championship final entry fees are as follows…
Mercedes, 573 points, $4,482,898
Red Bull, 319 points, $2,748,078
McLaren, 202 points, $1,948,968
Racing Point, 195 points, $1,901,158
Renault, 181 points, $1,805,538
Ferrari, 131 points, $1,464,038
AlphaTauri, 107 points, $1,300,118
Alfa Romeo, 8 points, $623,948
Haas, 3 points, $589,798
Williams, 0 points, $569,308
The 2021 season is set to be contested across a record 23 races, starting with the Australian Grand Prix at Albert Park on March 21 and ending in Abu Dhabi on December 5.
After being cancelled for 2020 the Dutch Grand Prix at Zandvoort is set to make its return for 2021, while the Saudi Arabian Grand Prix joins the calendar for the first time.
The Vietnam Grand Prix has been cancelled for the second season in a row, meaning there is a vacant slot on April 25.
Brazil's Formula 1 race will remain at Interlagos for 2021, though it will now be known as the Sao Paulo Grand Prix rather than the Brazilian Grand Prix.
Follow us on Twitter @Planet_F1, like our Facebook page and join us on Instagram!