Williams principal Simon Roberts feels the 2021 development freeze is a great opportunity for Williams to fix internal issues.
In order to save costs teams will be moving most of their 2020 chassis over into their 2021 challengers, with a token system then limiting them to to two major upgrades during the season.
For a team like Williams who finished 2020 at the bottom of the standings with zero points, this then would appear on first glance to be the worst-case scenario.
But in fact Roberts said not having to focus on building a new car for 2021 is actually allowing the team to focus on fixing little internal issues.
"We were kind of caught a little bit, because of the homologation of so many components for next year, there are things we'd like to change which we can't," Roberts told GP Racing.
"On the one hand, it holds us back a little bit. On the other hand, it makes life easier, because it's not a whole new car. We see this as an opportunity internally to reset things in the team that would normally be a massive risk."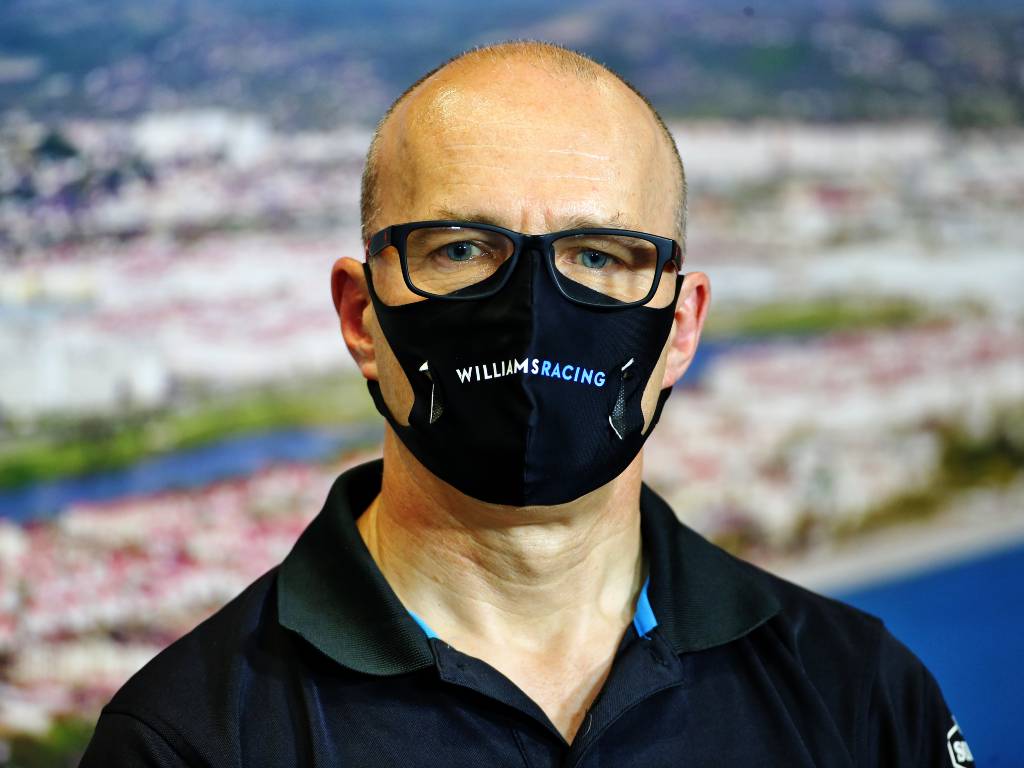 Roberts spent 16 years at McLaren before joining Williams in June 2020. Initially taking over as acting team principal, he landed that role permanently for 2021.
And while he said it will always be impossible to understand everything that's going on at Williams, he is now starting to settle in to his position.
"You never understand everything – I was at Mclaren for 16 years but even then things used to surprise me from time to time," he said.
"I knew it would take a minimum of three months to figure out what was going on, how things worked, what ticked and what didn't. That time has been and gone, and I'm not sitting here saying I know it all – I absolutely don't.
"With the COVID restrictions we've had, about 20% of people are on site in the engineering offices and a few more on the shop floor, but the shop floor works on a rolling shift pattern over four days.
"So it takes longer to get to know people and for them to get to know me too. But in terms of the day-to-day operation of the business, I feel pretty comfortable I've got my head around how things work.
"Nothing's broken, there's no big single issue. But lots of things can be improved, things we can do better, and we've set up some of that stuff already. Just strengthening some of the processes and making things a lot clearer with people to make it easy for them to do a great job. That's what I see as the main purpose of my role."
Asked for a time frame on when he wants these improvements to be completed, Roberts replied: "On a personal level, I haven't mapped out a timeline. I have got a list of priorities, which is really about the sequence of getting things realigned or adjusted in a way that makes sense – there's no point fixing some things before others are in place.
"So that process has already started. Some things are already in a good way and we can go to the next step."
Follow us on Twitter @Planet_F1, like our Facebook page and join us on Instagram!