It's official, the Japanese GP has been cancelled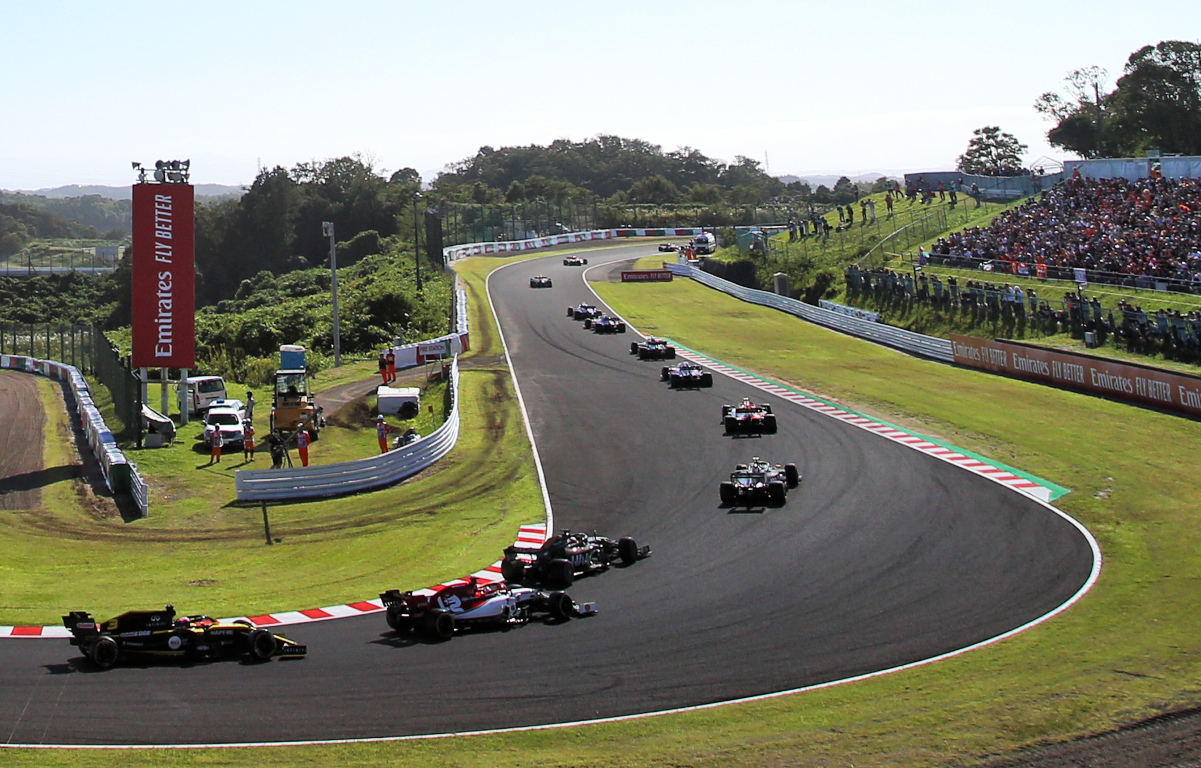 As has been predicted for a while, Formula 1 has announced that the Japanese Grand Prix has been cancelled.
The Suzuka circuit was scheduled to play host to Formula 1 on October 10 in a back-to-back with Turkey.
However, rising Covid-19 numbers, which have led to a state of emergency being declared in some areas, have seen the race join the list of cancelled events.
F1 said in a statement: "Following ongoing discussions with the promotor and authorities in Japan the decision has been taken by the Japanese government to cancel the race this season due to the ongoing complexities of the pandemic in the country.
"Formula 1 is now working on the details of the revised calendar and will announce the finer details in the coming weeks.
"Formula 1 has proven this year, and in 2020, that we can adapt and find solutions to the ongoing uncertainties and is excited by the level of interest in the locations to host Formula 1 events this year and beyond."
Already there is talk of Austin's Circuit of the Americas hosting two grands prix to make up the short fall, however that is also under threat as Texas has seen a sharp increase in numbers.
McLaren CEO Zak Brown recently equated the F1 calendar to a game of chess.
He told The Guardian: "I'm hearing a lot of different scheduling scenarios. I think the reality is nobody probably definitively knows.
"I think it's a bit of a chess game of what happens in this market and it goes on the red list, or what have you, and there's a domino effect. I've heard a variety of scenarios."
Earlier this week Brazil also threw a spanner in the works, the governor of São Paulo, João Doria, requested a one week postponement.
"If this request is accepted, for us, the inflow of revenue in the city and in the state increases a lot," he said. "We may have an expansion of up to 25 percent in Formula 1 revenue in São Paulo."
Formula 1 bosses are said to have until August 26 to grant, or deny, the request.
The revised 2021 calendar
August 29: Belgian Grand Prix
September 5: Dutch Grand Prix
September 12: Italian Grand Prix
September 26: Russian Grand Prix
October 3: Turkish Grand Prix
October 10: TBC
October 24: United States Grand Prix
October 31: Mexican Grand Prix
November 7: Brazilian Grand Prix
November 21: TBC
December 5: Saudi Arabian Grand Prix
December 12: Abu Dhabi Grand Prix