Teams reject proposal for 2021 reverse grids
A proposal put forward for reverse-grid qualifying races to be introduced in 2021 has reportedly been rejected by teams.
Ross Brawn has been keen to bring in the format since as early as prior to the start of the 2020 season. At the time, he proposed that reverse-grid qualifying be used for the second race of the opening double-header in Austria.
However, it didn't gain the unanimous support needed as, to his frustration, Mercedes opposed the idea.
"It's a little frustrating," he told Racer. "But I think that is part of the aspects of Formula 1 which in the future need to change.
"I think unanimous decisions by the competitors have always been difficult.
"I think we need the opinion of the competitors – we need to listen and we need to have the majority of competitors in favour of these ideas.
"And I think if you can't convince the majority, then you're failing that.
"If you get one or maybe two people stopping something which the vast majority want and F1 want and the FIA want, that's frustrating."
Nevertheless, Brawn and the sport remained hopeful of having such a format used at four races in 2021 due to a rule change that stated a supermajority – 28 out of 30 votes – rather than unanimous support was required for such a proposal to pass.
However, The Race has reported that, in an F1 commission meeting on Monday, the required number of votes was not reached.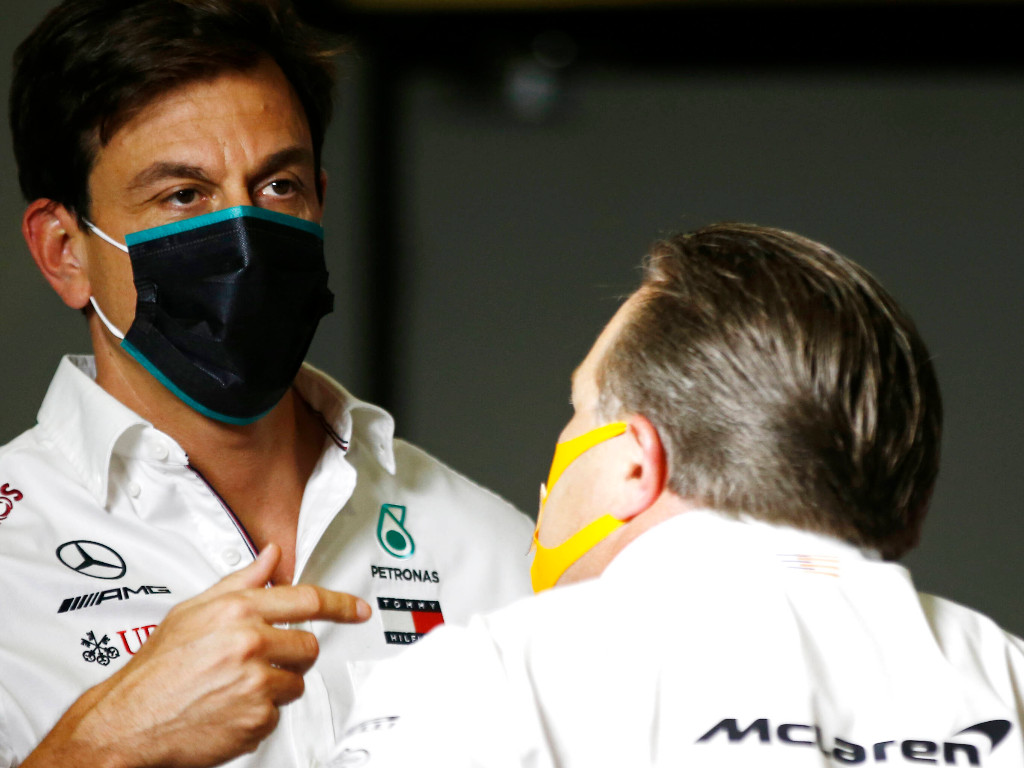 This is because, along with Mercedes, each team that used the German manufacturer's engines, as well McLaren who will do so next year, also voted against it.
The British team doing so comes as little surprise, as team principal Andreas Seidl confirmed such opposition to it in September.
"From the McLaren position, it's pretty clear for us," Seidl said as per RaceFans.net.
"For us Formula 1 should be a championship, and always has been, where everyone is working within the same regulations and the best team with the best car with the best driver is in the end at the front in qualifying.
"And, if everything goes well on Sunday, also at the front and wins the race. This is why we are absolutely not supportive of the idea of introducing reverse grids."
The sport has not yet ruled out trying to pass the proposal again for the 2022 campaign.
Follow us on Twitter @Planet_F1 and like our Facebook page.