FP1: Hamilton quickest, but faces 10-place grid penalty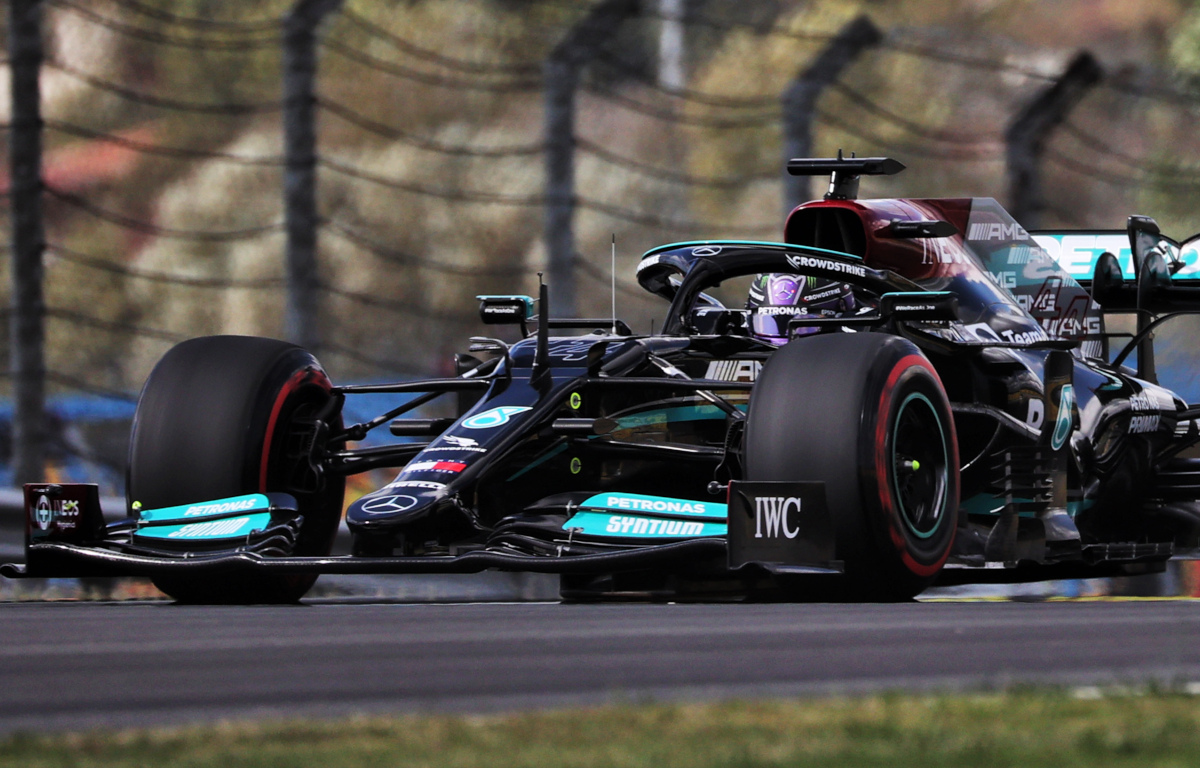 As news of his engine penalty broke, Lewis Hamilton out-paced his title rival Max Verstappen in the opening practice for the Turkish Grand Prix.
The drivers took to the Istanbul track on Friday morning with fingers crossed that this year, after the track had been treated, they'd have some grip. They did.
"Grip is a lot, lot better than last year," said Lando Norris on his out-lap with Verstappen, in his white liveried Red Bull-Honda, telling Red Bull that it "feels like it" is grippier.
As all 20 drivers put a time on the board, Fernando Alonso the last to do so, Hamilton was sitting P1 with a 1:24.511, the FIA confirming that Mercedes had fitted the Brit's W12 with a new ICE, one that comes with a 10-place grid drop.
Breaking: Lewis Hamilton takes new ICE element ahead of Turkish Grand Prix, so will drop 10 places from his qualifying position.https://t.co/mGYaADDetR #TurkishGP 🇹🇷 #F1 pic.twitter.com/2YpLEBVpzA

— PlanetF1 (@Planet_F1) October 8, 2021
Check all the latest 2021 teamwear via the official Formula 1 store
Carlos Sainz, another driver with a new engine, was down in 20th place, the Spaniard's focus solely on race-pace as he will start the race from the very back of the grid, Ferrari having replaced all the parts of his hybrid system.
Halfway through the session Hamilton lowered his benchmark time to a 1:24.250, extending his advantage over Esteban Ocon to 0.659s. Valtteri Bottas was P3 ahead of Alonso and Verstappen.
Verstappen improved to third place but was 0.805s slower than Hamilton, the Red Bull driver losing almost half a second alone in the middle sector. Make that P4 as Bottas moved up the timesheet to make it a Mercedes 1-2 at the front.
Verstappen, asked if he wanted a "flap adjustment", put his deficit down to the "something with the tyres", the Dutchman possibly pushing too hard in the first sector costing him time later in the lap.
"Worse grip than before, it's got no front end," he added. That worse grip didn't seem to bother him too much on his next lap, Verstappen up to second place, 0.425s off the pace.
Can't take my eyes off you 😍 #PoweredByHonda pic.twitter.com/75pmLpnwFk

— Red Bull Racing Honda (@redbullracing) October 8, 2021
Bolting on a set of new soft tyres Charles Leclerc jumped up to third place. His first flying lap on the soft tyres was deleted for a track limits violation. Pierre Gasly, up into eighth place, wasn't happy with the performance of his AT02, his race engineer reassuring him that they do have ideas on how to improve the car.
The session ended with Hamilton P1, 0.425s up on Verstappen, with Leclerc third.
Times
1 Lewis Hamilton Mercedes 1:24.178 25 laps – soft tyres
2 Max Verstappen Red Bull 0.425s 22 laps – soft tyres
3 Charles Leclerc Ferrari 0.476s 25 laps – soft tyres
4 Valtteri Bottas Mercedes 0.664s 26 laps – soft tyres
5 Carlos Sainz Ferrari 0.682s 23 laps – soft tyres
6 Esteban Ocon Alpine 0.731s 28 laps – hard tyres
7 Lando Norris McLaren 1.169s 24 laps – soft tyres
8 Pierre Gasly AlphaTauri 1.204s 28 laps
9 Fernando Alonso Alpine 1.205s 24 laps – medium tyres
10 Sergio Perez Red Bull 1.281s 22 laps – soft tyres
11 George Russell Williams 1.507s 23 laps – soft tyres
12 Daniel Ricciardo McLaren 1.572s 24 laps – medium tyres
13 Sebastian Vettel Aston Martin 1.632s 24 laps – soft tyres
14 Nicholas Latifi Williams 1.685s 26 laps – soft tyres
15 Kimi Raikkonen Alfa Romeo Racing 2.109s 22 laps – soft tyres
16 Lance Stroll Aston Martin 2.183s 27 laps – soft tyres
17 Yuki Tsunoda AlphaTauri 2.324s 26 laps – soft tyres
18 Antonio Giovinazzi Alfa Romeo Racing 2.355s 22 laps – soft tyres
19 Mick Schumacher Haas 2.458s 23 laps – soft tyres
20 Nikita Mazepin Haas 2.841s 26 laps – soft tyres
Lewis Hamilton receives 10-place grid penalty
Mercedes driver Lewis Hamilton takes a 10-place grid penalty at Turkish Grand Prix.