Qualy: Leclerc pips Verstappen, Mercedes struggle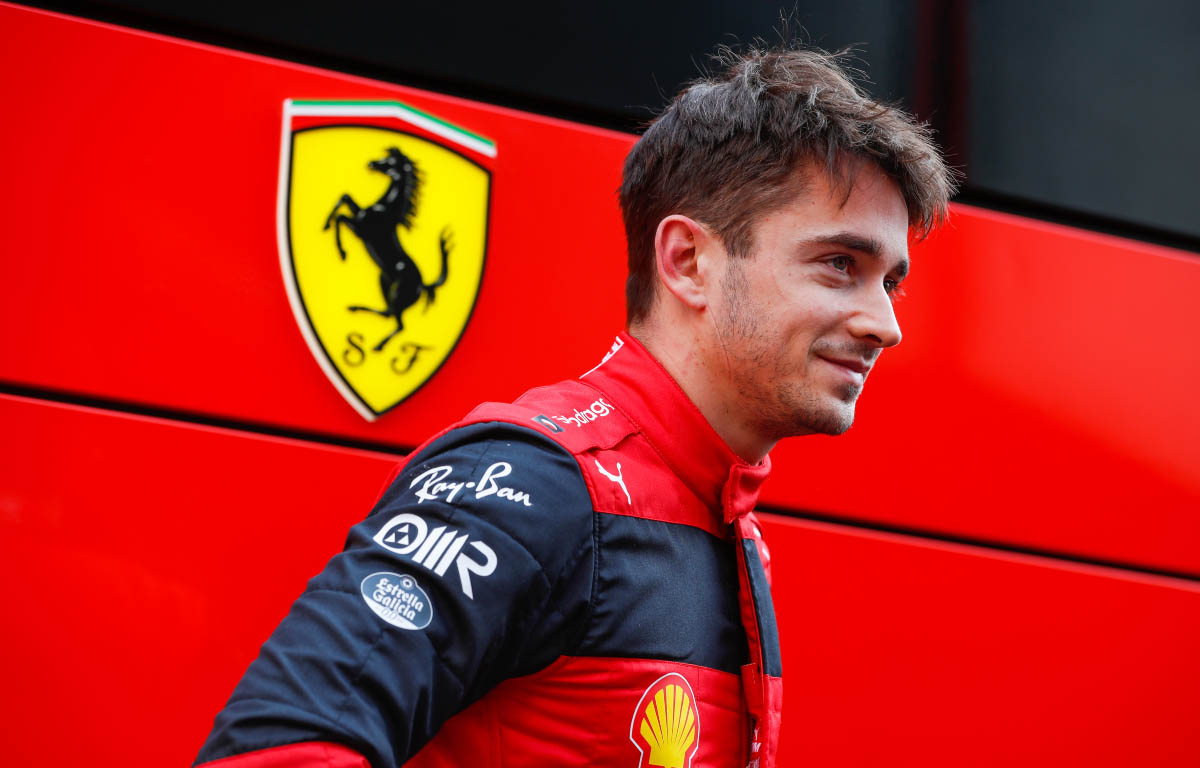 Charles Leclerc will start the season-opening Bahrain Grand Prix from pole position, pipping Max Verstappen and Carlos Sainz.
It seems, at least for round one's qualifying, Ferrari's pre-season performance was a sign of things to come, so too was Red Bull's and, unfortunately for Mercedes, their pre-season troubles were also spot on.
Leclerc claimed pole with a 1:30.558, 0.123s up on Verstappen with Sainz a further 0.006s down.
But while the Ferraris took on the reigning World Champion for pole position, a 1-3 on the night for the Scuderia, Mercedes' best placed driver was Lewis Hamilton in sixth place.
Job half done for @Charles_Leclerc! 💪#BahrainGP #F1 pic.twitter.com/hJL7sW5Xmj

— Formula 1 (@F1) March 19, 2022
As night fell over the Sakhir circuit, with the track temperature down by more than 10′ since practice, the first qualifying session of the 2022 season got underway under lights.
Verstappen set the early pace before he was overhauled by the Ferrari team-mates while the Mercedes drivers were late out, Lewis Hamilton going fifth and George Russell P10. But with the track conditions improving, so too did the times.
Valtteri Bottas slotted into fourth place in the Alfa Romeo, Russell took fifth place off his team-mate, Kevin Magnussen took the position off the Briton and then Esteban Ocon, Pierre Gasly and Lando Norris split the two.
Aston Martin was the only team to lose two drivers, Lance Stroll and Nico Hulkenberg, who is filling in for Sebastian Vettel after the latter tested positive, both out in 17th and 19th places. Yuki Tsunoda, Daniel Ricciardo and Nicholas Latifi also dropped out.
"I think after everything that happened in the last seven or eight days he ws on the back foot and then he lost additional time yesterday with the water leak he had," said McLaren team boss Andreas Seidl.
"It was a challenge. But we have struggled all weekend with the pace of the car."
Daniel Ricciardo is out in Q1 and will start the #BahrainGP from P18. #F1 pic.twitter.com/NHGfMBL3In

— PlanetF1 (@Planet_F1) March 19, 2022
As with the previous session, Verstappen came out early in Q2, laid down a quick time, a 1:30.7, and returned to the pits. This time Charles Leclerc lined up behind him, but the Monégasque driver was on a set of used softs.
Sergio Perez was third ahead of Kevin Magnussen, the Dane told to return to the pits without shifting as Haas detected a hydraulics problem. Hamilton and Russell were P5 and sixth in the early running.
Swapping to new softs for his second run, Leclerc closed the gap on Verstappen but wasn't able to pip the Dutchman who didn't bother going out for another run.
Carlos Sainz jumped up to second ahead of his team-mate, Perez went P4 ahead of Hamilton and Russell, both of whom improved their times. Guanyu Zhou lost his lap time for exceeding the track limits and finished down in 15th place. He went out along with Ocon, Mick Schumacher, Norris and Alex Albon.
Great job from @ZhouGuanyu24 today, qualifying P15 for tomorrow's race! 😎#BahrainGP pic.twitter.com/W9xXbr6xqh

— Alfa Romeo F1 Team ORLEN (@alfaromeoorlen) March 19, 2022
It all came down to Q3 and the battle for pole position, Verstappen versus Ferrari versus the rest with Haas saying Magnussen would come out for a single run. Mercedes went 1-2 with Hamilton ahead of Russell, Ferrari took that off the Brackley squad with Sainz ahead of Leclerc and then everyone wanted for Verstappen.
Despite going purple in the first sector, he was only third fastest with Sainz, Leclerc and Verstappen separated by 0.056s. Sergio Perez was fourth in the early run ahead of the Mercedes team-mates.
On the all-important second run Sainz went purple in the first sector, Verstappen went purple in the first, Leclerc went purple in the second and jumped to P1, Sainz could not respond, a tenth off the pace. And then Ferrari waited for Verstappen… he fell short! Leclerc claimed pole position with a 1:30.558, Verstappen 0.123s off the pace and Sainz third, a further 0.006s down.
Perez was fourth ahead of Hamilton, Bottas, Magnussen, Alonso, Russell and Gasly. Magnussen ground to a halt at Turn 1 after crossing the line, a reoccurrence of his hydraulic issue.
Times
1 Charles Leclerc Ferrari 1:30.558
2 Max Verstappen Red Bull 0.123s
3 Carlos Sainz Ferrari 0.129s
4 Sergio Perez Red Bull 0.363s
5 Lewis Hamilton Mercedes 0.680s
6 Valtteri Bottas Alfa Romeo Racing 1.002s
7 Kevin Magnussen Haas 1.250s
8 Fernando Alonso Alpine 1.637s
9 George Russell Mercedes 1.658s
10 Pierre Gasly AlphaTauri 1.780s
11 Esteban Ocon Alpine 1:31.782
12 Mick Schumacher Haas 1:31.998
13 Lando Norris McLaren 1:32.008
14 Alex Albon Williams 1:32.664
15 Guanyu Zhou Alfa Romeo Racing 1:33.543
16 Yuki Tsunoda AlphaTauri 1:32.750
17 Nico Hulkenberg Aston Martin 1:32.777
18 Daniel Ricciardo McLaren 1:32.945
19 Lance Stroll Aston Martin 1:33.032
20 Nicholas Latifi Williams 1:33.634