2022 car changes should help Ricciardo say McLaren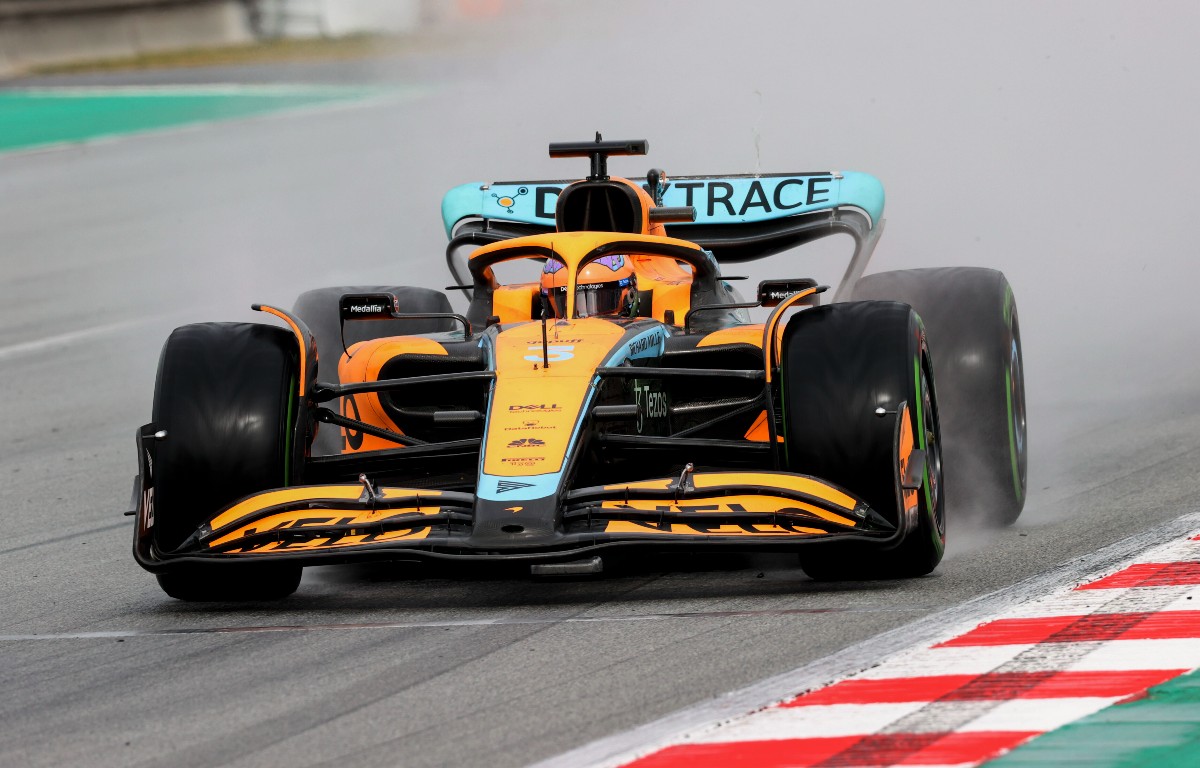 McLaren's technical director says the 2022 changes to the car have got rid of problems that Daniel Ricciardo struggled with last season.
Having made the switch from Renault to McLaren at the end of the 2020 season, Ricciardo found life at his new team harder than he might have imagined.
As his team-mate Lando Norris was contesting for places high up the grid, the Australian was still getting to grips with the MCL35.
While Ricciardo's highs may have been higher than his team-mates, such as his win at Monza, Norris' performance over the season was more consistent at the young Brit finished 45 points ahead in the Drivers' Championship.
However, McLaren believe the changes to the 2022 car have eliminated some of the things Ricciardo was struggling to get used to and that now both drivers should perform at a similar level.
"I would say overall, it's been maybe even an easier car to drive so far," technical director James Key said as reported by Motorsport.com.
"I think when you look at the way we're generating downforce, we've got massive sort of brute force items: a huge front wing, and a massive floor, which is very powerful.
Fun facts with @DanielRicciardo from #F1Testing in Barcelona. Tomorrow on #McLarenUnboxed. 🇪🇸🎥

Stay tuned, McLaren fans. 🧡 pic.twitter.com/gye6FWI5aC

— McLaren (@McLarenF1) March 2, 2022
"There is far less complexity above all that. And I think when you've got sort of the brute force aerodynamics, rather than the very refined fiddly aerodynamics we had last year, you're more likely to get a more stable working platform, because you're using big surfaces rather than fine detail.
"I think that's probably helped us a little bit in that respect, compared to last year. Overall, I would say we've taken a step in the right direction, but for sure, there's still some work to do."
Key also said that while the new car "does feel like a McLaren" the team have worked to get rid of some problems that have plagued them over recent seasons.
"I think where we've got to, is there are certainly McLaren traits, it does feel like a McLaren but it's not the extremes that we had before.
"We can see that strengths and weaknesses are beginning to emerge. And we're obviously looking at where we can try and improve the weaknesses, but I suspect the weaknesses, which are similar to everyone, like ride height sensitivity, is a factor for all teams.
"I think fundamentally, both drivers have kind of got on with the car okay, there's been no major concerns to date. But let's see how we go in Bahrain at a different track, and so on.
"Given the fresh opportunity of the new car, it was a good opportunity not to fall into the trap of having the negative behaviours, which we've been keeping a close eye on.
"It's not to say we've solved some of those things, but certainly with a new opportunity we were very aware of what we needed to work on."
New season, new bet for Ricciardo
Zak Brown and Daniel Ricciardo are in discussions to create a new bet for the 2022 season.