Drivers react to their first sight of F1's 2022 car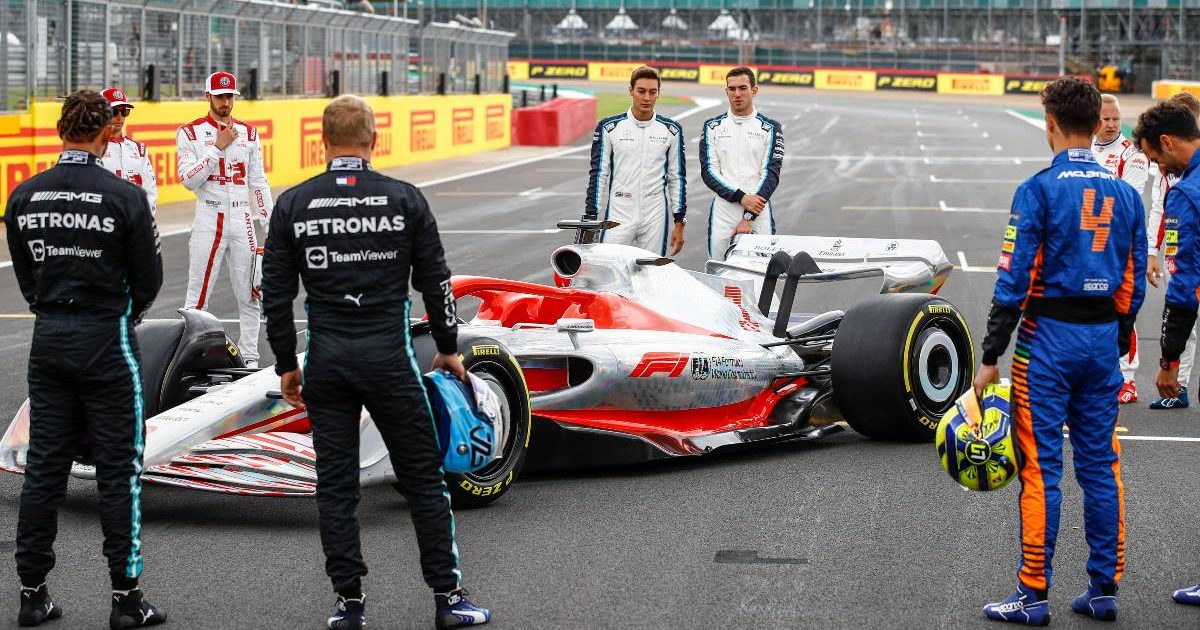 Formula 1 drivers have been giving their reaction to the newly-revealed 2022 car, which they gained their first sight of at Silverstone.
It was just like the first day of the season on the eve of the British Grand Prix weekend as all 20 drivers, fully overalled-up, took their place on the grid for a photoshoot.
But rather than standing beside their own team's challenger, they formed a circle around the 2022 car which was unveiled to herald the sport's new era of regulations designed to make racing closer and overtaking easier.
In Formula 1's video announcement, World Championship leader Max Verstappen was first to give his view on what he made of the new car.
"It's interesting, it looks very different to what we are used to," said the Dutchman. "The most important thing is that the racing is better. We have to be able to follow the car in front of us closer and if this is the way forward for that, I will be delighted."
Verstappen's title rival Lewis Hamilton said: "It's a serious challenge getting used to a new era and if this car makes following easier then it will be amazing for the fans and the sport."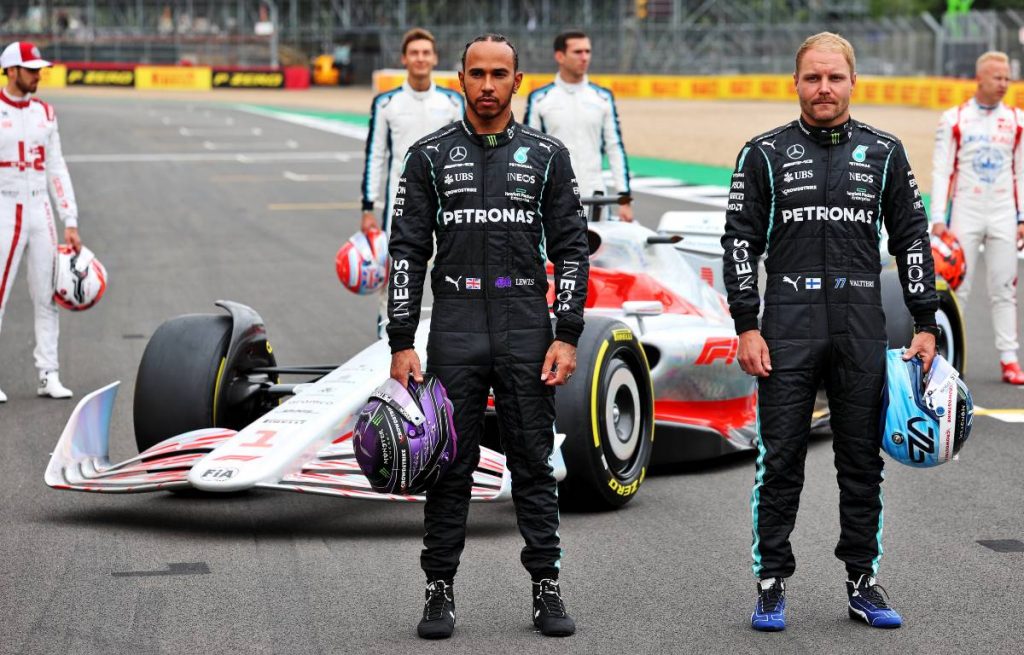 Check all the latest 2021 teamwear via the official Formula 1 store
McLaren's Daniel Ricciardo, meanwhile, offered more of a comparison to Formula 1 cars of the past by saying "the rear looks pretty old school, more like a 2008 car – the more I look at it, the more normal it seems to be already".
Carlos Sainz said he "really liked it from the front wheels back" and described it as "more aggressive at the front", while his Ferrari team-mate Charles Leclerc suggested it was "definitely going to change quite a bit".
"I've already tried it on the sim and it is quite a different car to drive," added Leclerc. "It looks cool, it looks aggressive and hopefully it will improve the racing."
Pierre Gasly described it as "pretty exciting and looks great – you can clearly see the difference", while Fernando Alonso thought it looked "futuristic".
Jenson Button, the 2009 World Champion, meanwhile, predicted it would be "definitely harder to drive".
"Less downforce, it's always more difficult to drive," Button told Sky F1. "Those high-speed corners where now they are just bolted to the road, basically, I think we will see a few more moments.
"The cars these days are so on edge you can't get a slide whereas this, when it's less about the downforce and more about the tyre, I think you'll be getting some drifts here and there which will be nice to see."
Follow us on Twitter @Planet_F1 and like our Facebook page