No 2022 German GP, future Korea return possible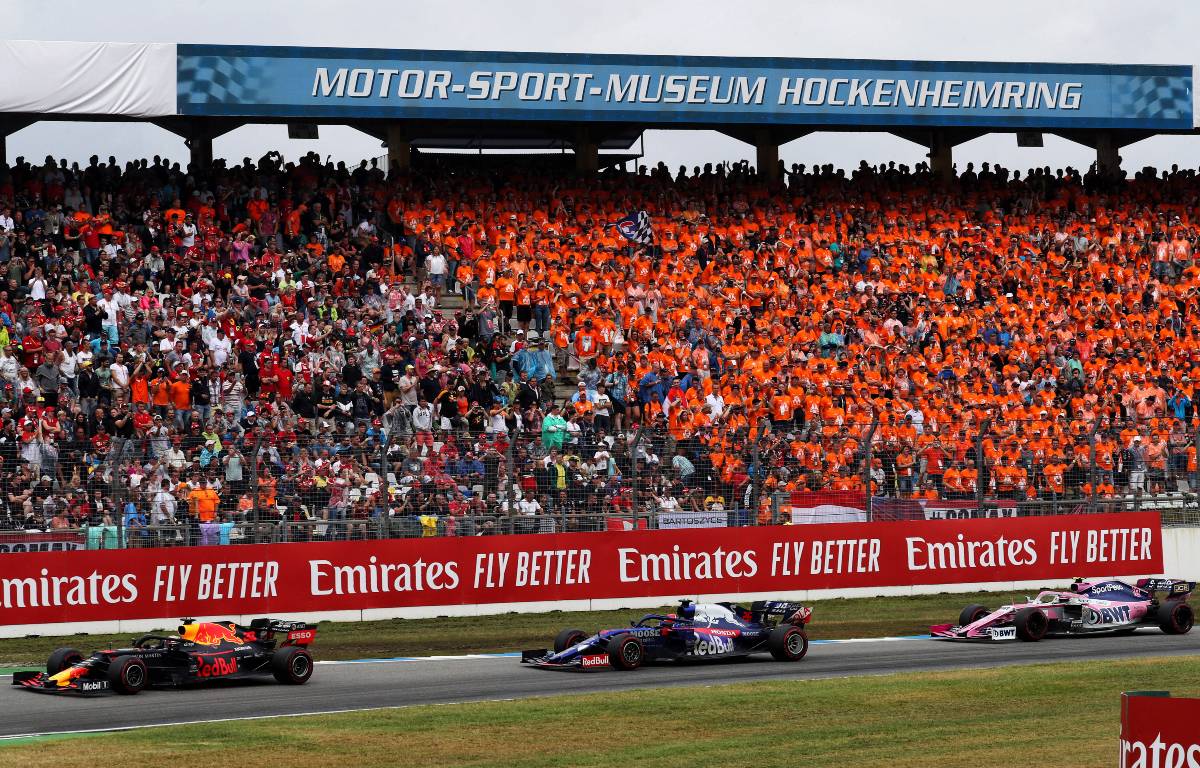 Stefano Domenicali has indicated the 2022 Formula 1 calendar, set to comprise 23 races, will again not include a German Grand Prix.
A former mainstay of the F1 schedule, the German Grand Prix's place has been far less secure in recent seasons.
It did not take place in 2015 or 2017 and was dropped for 2020 and 2021, although last year there was an Eifel Grand Prix at the Nurburgring which was added to fill out the roster due to a glut of cancellations caused by the global pandemic.
And the latest comments from Formula 1's CEO, Domenicali, suggest Germany is not expected to be visited by the series in 2022.
"I have the feeling the organizers don't really dare to hold a grand prix," Domenicali told Sky Germany, which means it is unlikely that drivers Mick Schumacher and Sebastian Vettel, and the Mercedes team, will have a home race.
The reason for that is financial. Formula 1 only wants races that are economically viable, with concerns also having been raised about the Italian Grand Prix, which recently lost money having only been allowed to host a 50% capacity attendance.
F1 TV are offering PlanetF1 readers 10% off both monthly and annual subscriptions! In order to claim this fantastic discount, click the following link and use the promo code PLANETF10 at checkout!*
*The offer ends at midnight on September 26 and excludes Netherlands
On the other hand, the resurrected Dutch Grand Prix was a big success, as an event, with a two-thirds capacity crowd and looks to have a bright future.
"Just look at Holland – Zandvoort is sold out for the next three years," added Domenicali.
The new Miami Grand Prix is expected to be scheduled for May 2022 and, according to Domenicali, is set to sell out quickly.
It will feature on a 23-race calendar, which was the original target number for this year until a spate of cancellations, with other races added in, meant a maximum of 22 is now possible.
"I can imagine around a third of the races in Europe and the others around the world," said Domenicali.
The Italian also confirmed that a race in Africa is a possibility in the medium term, while Sky Germany's report stated that next season's opener will again be in Bahrain and that a return to South Korea is also possible at some point in the future.
The Korean Grand Prix at Yeongam was held four times, from 2010-13, won by Fernando Alonso for Ferrari on the first occasion before Vettel took the next three victories for Red Bull.