Italian Grand Prix weather: Fans set to soak up the Monza sun
Ferrari are set to shine in front of their tifosi, at least in terms of their attire in the sunshine, come the 2022 Italian Grand Prix.
It is always a special occasion when Ferrari returns home to Monza as their tifosi form an expectant home crowd, though this time around more is expected of Ferrari than in recent years.
Only a contender for victories on a handful of occasions over the past few seasons, Ferrari now come into the 2022 Italian GP as a leading outfit alongside Red Bull in terms of outright pace, even if the results have not exactly put that fact on full display.
So, in what has been really a poor season for Ferrari, their title challenges pretty much over now despite building an F1-75 which should have been in the fight right until the end, Ferrari will at least be hoping to give their tifosi something to celebrate on home soil.
But, any further team or driver errors on their own stomping ground, and Ferrari would likely face the most extreme backlash of the season so far.
Very much reluctant to change anything this season, Ferrari will come to Monza sporting a very distinct alteration, which will feature on their facilities, apparel and on the F1-75.
Ferrari are set to splash the yellow to go alongside their iconic red as the team celebrate their 75th anniversary, while Monza has also hit the 100-year mark as a racing venue.
So, Ferrari will already be looking bright, with this yellow set to become that bit more dazzling under sunny skies at Monza.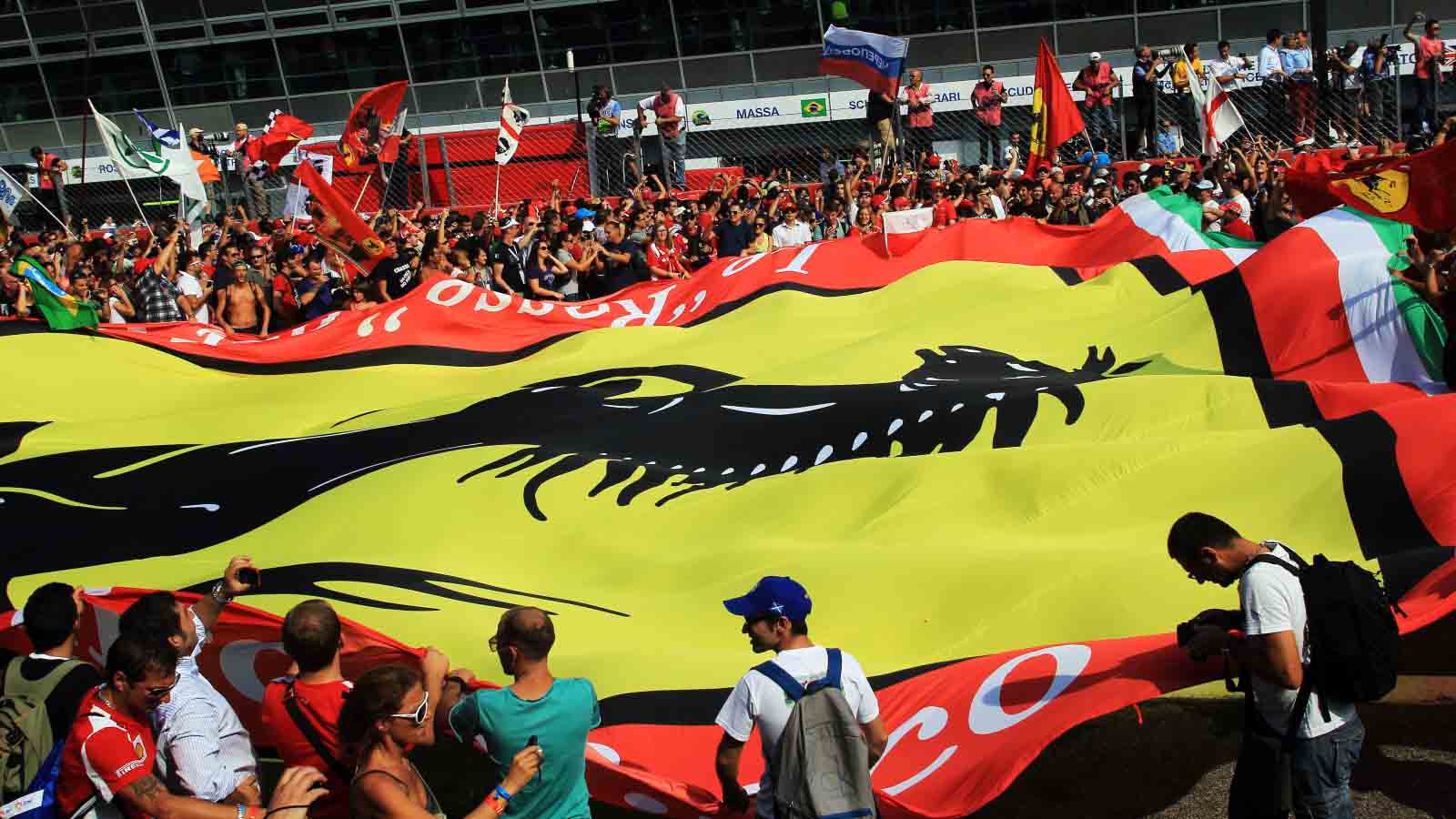 Friday, September 9 – FP1 and FP2
There is the slight threat of a shower on Friday morning, but by the time of FP1, which starts at 1400 local time, the sun is set to shine through as the sky clears.
Temperatures of 23 degrees Celsius are predicted for FP1 with light winds and 68% humidity, dropping to around 65% come the end of the session.
The thermometer is predicted to read 24c for the second practice session of the day, with humidity dropping further still to 62%.
Saturday, September 10 – FP3 and qualifying
More fine, glorious weather is predicted on Saturday, with the temperature once more at around 24c for FP3, accompanied by light winds, while humidity is set to fall below the 60% mark.
Come qualifying the heat will increase slightly to 26c. There is virtually zero chance of rain at any stage of the day.
Sunday, September 11 – race
Onto race day as we reach the business part of the weekend, where sunny skies are once more expected to dominate.
Lights out is scheduled for 1500 local time, at which point a temperature in the 26c ballpark can be expected, with humidity at around 50% and very little in the way of wind. Rain will not be a factor.