Perez P1, Hamilton shock, horror crash for Mick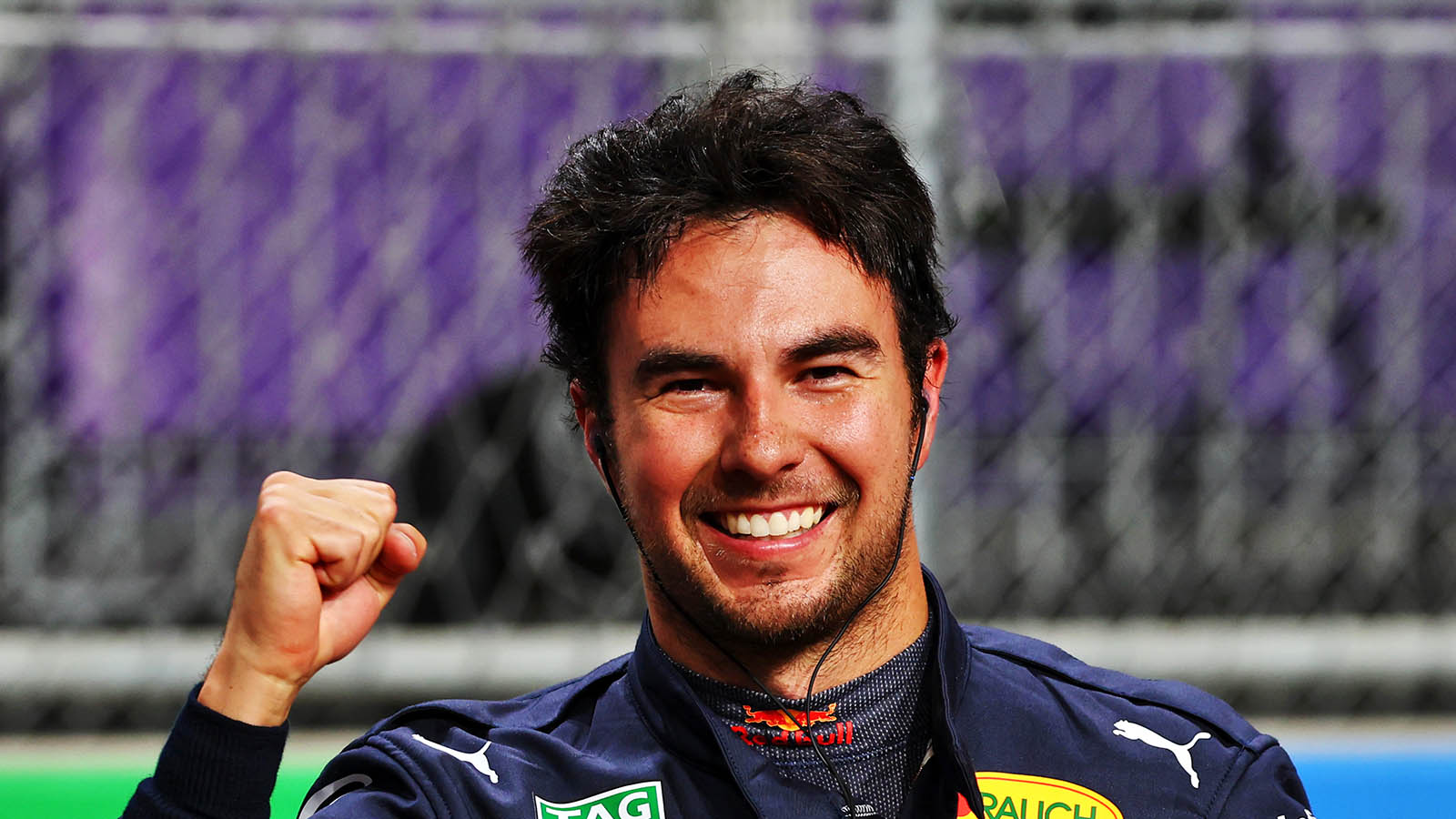 Sergio Perez will start the Saudi Arabian Grand Prix on pole position but it was Lewis Hamilton's shock exit in Q1 and Mick Schumacher's horror crash that will dominate headlines.
As darkness fell and the lights lit up the Jeddah Corniche Circuit one of the big question ahead of qualifying was would Mercedes make it through to Q3. Hamilton didn't even make it out of Q1.
The seven-time World Champion's difficult start to the season continued as he struggled for pace, qualifying P16 in what was his first Q1 elimination since Brazil 2017.
At the other end of the field, Ferrari took on Red Bull for pole position with Perez coming out on top, pipping Charles Leclerc for his maiden pole position.
Qualifying ran long, well past the hour mark as there were two big crashes, the first for Nicholas Latifi in Q1 before Schumacher suffered a heavy hit in Q2. He slammed into the concrete barrier at Turn 11 at over 150mph before sliding the track to Turn 12.
He was taken to the track's medical centre by ambulance, Haas reporting some 30 minutes later that he had no visible injuries but he was still airlifted to a local hospital for precautionary checks.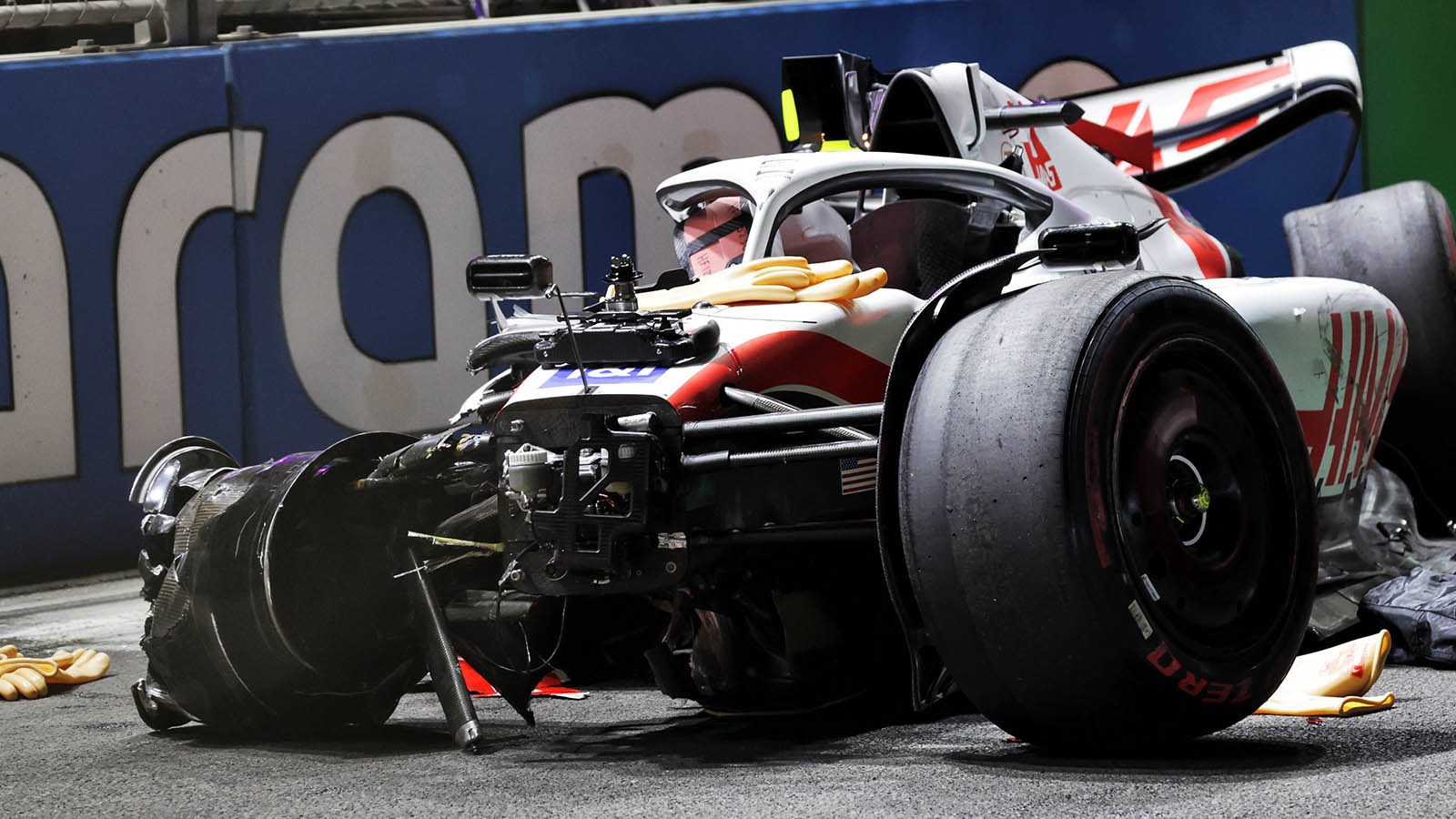 George Russell and Lewis Hamilton headed out at the start of Q1 on a set of the medium tyres, Mercedes' tyre strategy highlighting their worries about making it all the way through to Q3.
Russell was P5 and Hamilton 11th and slowest of all – the seven-time World Champion baffled about being "seven tenths off in sector one" from his team-mate – when Nicholas Latifi crashed, bringing out the red flags.
He lost the rear through Turn 13, spinning off and hitting the barriers at speed. It was a hard hit with the driver telling Williams: "I don't know how the rear let go there."
Latifi's crash cost Ferrari, Charles Leclerc and Carlos Sainz were on their way to a 1-2 when they had to back off in the final sector.
🚩 RED FLAG 🚩

Nicholas Latifi slides into the barrier at Turn 13

Driver is OK #SaudiArabianGP #F1 pic.twitter.com/Dky14NVYWX

— Formula 1 (@F1) March 26, 2022
The session resumed with Ferrari taking that P1 as they had threatened, Sainz ahead of Max Verstappen and Leclerc, all three on used tyres.
Russell made it through in fourth Hamilton, despite momentarily making his way up to 15th place, exited in Q1, knocked out by the Aston Martin of Lance Stroll. It was the first time Hamilton was eliminated in Q1 since Brazil 2017.
Alex Albon, Nico Hulkenberg, Latifi and Yuki Tsunoda also dropped out, the latter unable to set a lap time as AlphaTauri discovered a water cooling problem.
In Q2, Ferrari again started with a P1 although this time it was Leclerc ahead of Sergio Perez, Verstappen and Sainz. Esteban Ocon raged "he blocked me completely" at Daniel Ricciardo as the McLaren driver impeded him at Turn 7.
And then Mick Schumacher suffered a huge one at Turn 12, hitting a concrete wall at about 170mph. The Haas driver clipped the kerb before slamming in the barrier at speed, that impact sending him back across and down the track where he had a smaller secondary impact.
Schumacher was immediately seen to by F1's medical team, said to be conscious and talking to the doctors. Lifted from the car by the medical team, he was taken to the track's medical centre by ambulance with Haas reporting some 30 minutes later that he had no visible injuries, but he was still airlifted a local hospital for precautionary scans.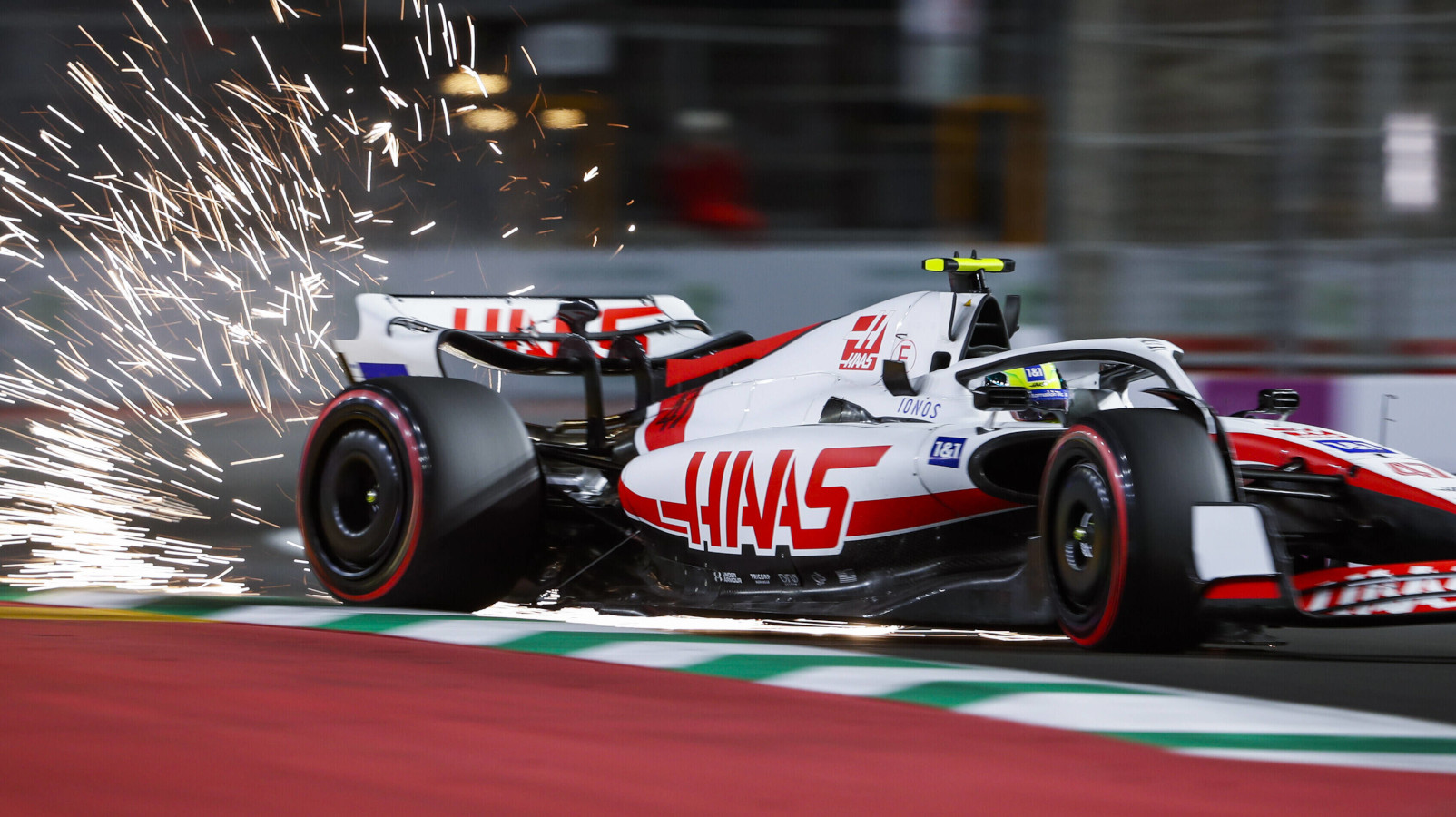 After a lengthy 57-minute delay to clean the spilt oil from the track surface, Q2 resumed with five minutes on the clock and all 15 drivers still in the running venturing out.
Sainz went quickest of all with a 1:28.6 while out went the McLarens of Lando Norris and Ricciardo, Guanyu Zhou, Schumacher and Stroll.
Q3 was thankfully less dramatic than the previous sessions despite the fight for pole position. While Leclerc and Sainz floored it, Verstappen went with two preparation laps before putting in his flying lap. A 1:28.402 for Sainz, Leclerc 0.044s slower, Perez third and Verstappen sixth, the reigning World Champion backing off in the final sector.
Out for a second flying lap Leclerc was up on Sainz, crossing the line with a 1:28.225, Sainz 0.177s down. But Red Bull were still to cross the line…
Perez did so with a 1:28.200, taking his first pole position by 0.025s ahead of Leclerc with Sainz third ahead of Verstappen.
Times
1 Sergio Perez Red Bull 1:28.200
2 Charles Leclerc Ferrari 0.025s
3 Carlos Sainz Ferrari 0.202s
4 Max Verstappen Red Bull 0.261s
5 Esteban Ocon Alpine 0.868s
6 George Russell Mercedes 0.904s
7 Fernando Alonso Alpine 0.947s
8 Valtteri Bottas Alfa Romeo Racing 0.983s
9 Pierre Gasly AlphaTauri 1.054s
10 Kevin Magnussen Haas 1.388s
11 Lando Norris McLaren 1:29.651
12 Daniel Ricciardo McLaren 1:29.773
13 Guanyu Zhou Alfa Romeo Racing 1:29.819
14 Mick Schumacher Haas 1:29.920
15 Lance Stroll Aston Martin 1:31.009
16 Lewis Hamilton Mercedes 1:30.343
17 Alex Albon Williams 1:30.492
18 Nico Hulkenberg Aston Martin 1:30.543
19 Nicholas Latifi Williams 1:31.817
20 Yuki Tsunoda AlphaTauri no time