Saudi Arabia Grand Prix weather: Tricky conditions set to challenge F1 drivers in Jeddah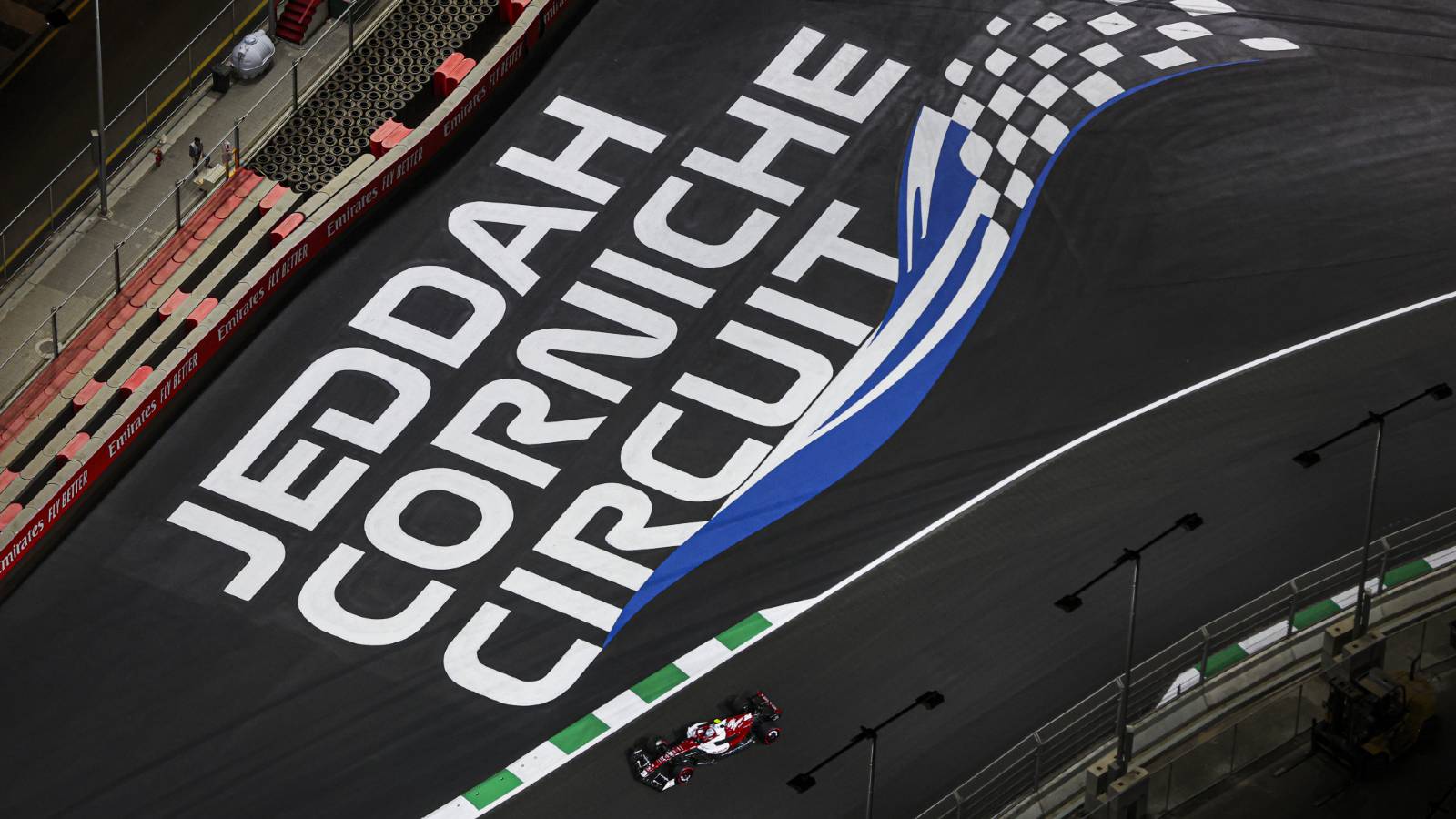 Formula 1 moves 1000 miles west for the second round of the championship, with Jeddah playing host to what could be a tricky race weekend.
Having waited a seemingly interminable winter for F1 2023 to kick off, the championship got underway in Bahrain with a Red Bull rout as Max Verstappen and Sergio Perez claimed a dominant one-two finish.
Having spent the entirety of pre-season testing and the first race at the Bahrain International Circuit, it's finally time to see how the new F1 cars perform at a track with very different circuit characteristics, with the fearsomely fast Jeddah Corniche Circuit offering a chance to see the cars run in a very low downforce configuration.
As might be expected in Saudi Arabia, the weather is expected to be dry and hot – daytime temperatures of around 30 degrees Celsius will give way to slightly cooler conditions in the low 20s as night takes hold.
On Friday, FP1 gets started at 1630 local time, with conditions set to be hot with 30 degrees air temperature and humidity of 55%.
The later FP2 session, which will be more representative of the weather conditions for Sunday's Grand Prix, will have seen the temperature drop by around five degrees but a humidity increase to around 70%.
On Saturday, FP3 will begin at 1630 local time again, with an air temperature of 31 degrees waiting for the drivers to head out for the final hour ahead of qualifying.
Temperatures will cool off to around 22 degrees Celsius for the all-important qualifying session, which gets started at 2000 local time.
A hot and dry Sunday awaits which, thankfully, the drivers won't have to worry about as the Saudi Arabian Grand Prix gets started at 2000 local time.
Air temperatures of around 20 degrees await at that time of the evening, and there's a less than 1% chance of rainfall affecting the Grand Prix.
However, Jeddah will be prone to gusty winds over the course of the three days of action, with gusts of up to 50km/h expected to hit the Corniche Circuit over the course of the weekend. This could spell some tricky moments for the drivers in their low-downforce configurations if the gusts were to hit at an inopportune moment.
Accuweather provides all weather forecasts as above.
PlanetF1.com recommends
Revealed: Adrian Newey's key area of focus on Red Bull's RB19 challenger
Fred Vasseur responds to reports of Charles Leclerc requesting Ferrari chairman meeting
'Snappy comments from Lewis Hamilton, Toto Wolff risk Mercedes civil war'
Having started off his title defence in the best possible fashion in Bahrain, Verstappen will be looking to make it two consecutive Saudi Arabian Grand Prix wins in a row this weekend – the Dutch driver defeated Charles Leclerc in a thrilling back-and-forth duel here last season as the pair engaged in DRS theatrics down Jeddah's long straights.
With Red Bull peerless in Bahrain, can Ferrari or Mercedes strike back on a track with such different requirements to that of Bahrain? And, after Fernando Alonso's podium finish last time out, can Aston Martin spring another surprise and underline their leap forward to the sharp end of the grid?