The 2024 Formula 1 dream may not be over for Liam Lawson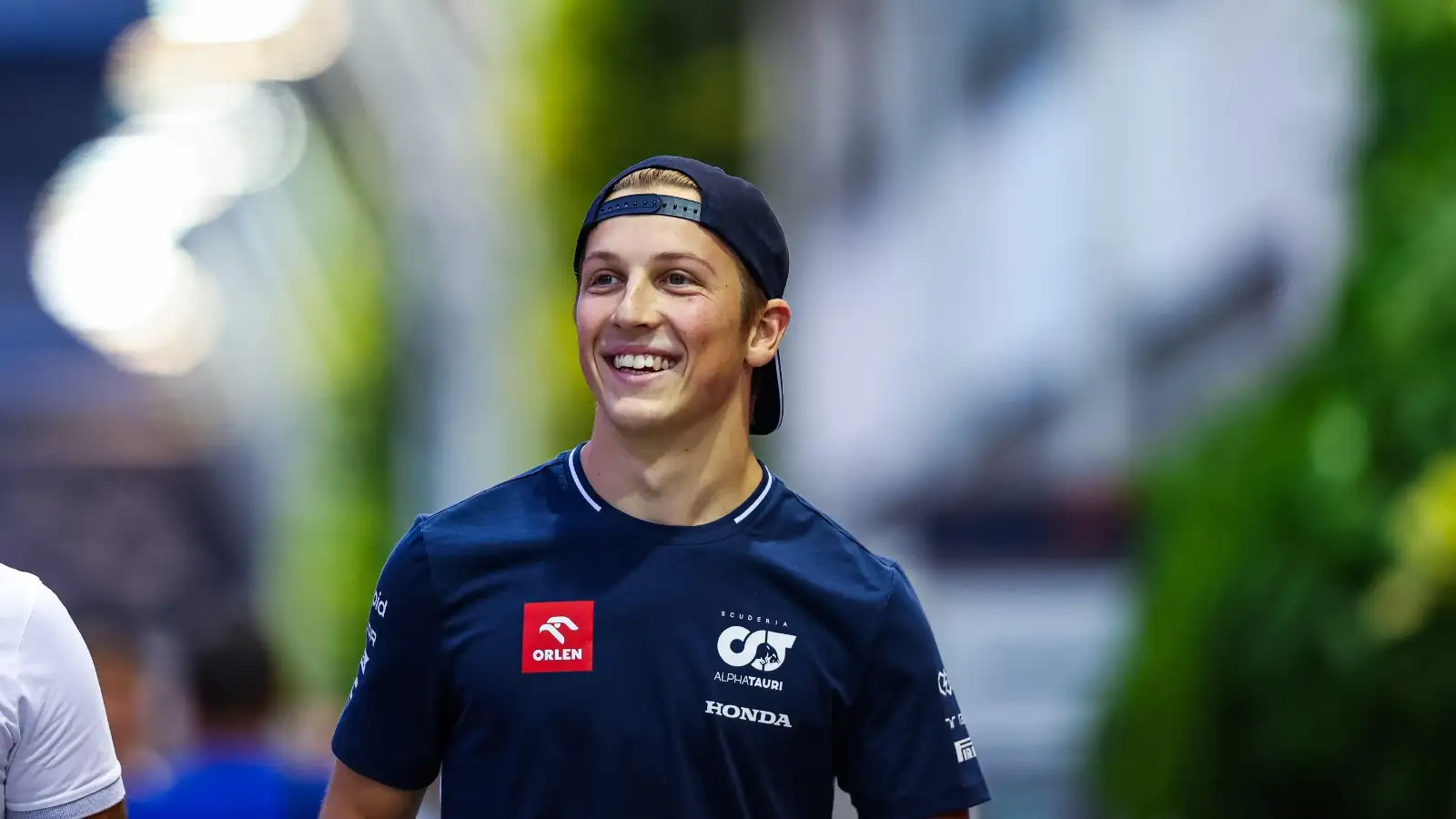 Liam Lawson deserved a 2024 AlphaTauri race seat but all is not lost for the Kiwi who could yet be the one to replace Sergio Perez, that's according to Peter Windsor.
Stepping in, and stepping up, to replace the injured Daniel Ricciardo at the Dutch Grand Prix, Lawson impressed the paddock as he beat team-mate Yuki Tsunoda despite only being in the car on the Saturday and Sunday.
Now with four grand prix starts to his name, he's not only beaten Tsunoda twice, doing so again in Japan, but he also has AlphaTauri's best result of this season with a ninth-placed finish at the Singapore Grand Prix.
Should AlphaTauri have given Liam Lawson a 2024 race seat?
And yet when Red Bull announced their 2024 line-up for the junior team it was Tsunoda and Ricciardo who were awarded the race seats with Lawson signed as the official reserve driver for AlphaTauri and Red Bull.
Asked if AlphaTauri should've rather given the seat to Lawson over Ricciardo, former F1 team manager Windsor told his YouTube channel: "Well I think yes is the answer to that. If I was [incoming team boss Laurent] Mekies that's what I would do because I think Liam is a real talent.
"I'm not sure he's as polished as [Oscar] Piastri but he's definitely a counterpoint as in what he does, he does incredibly well.
"I tend to try to stay away from saying, 'Oh, you've got great car control' on the basis that everybody out there, most of them anyway, have great car control.
"But he's very good, he's like Carlos Sainz. Very young head on his shoulders, but he kind of knows what he does and how he does it and he comes back and he makes it work. And I love that about watching Liam Lawson."
As his musing continued, he went on to lament: "A lot of wasted talent out there, so difficult, so difficult."
PlanetF1.com recommends
F1 2024 driver line-up: Who is confirmed for next season's grid?
All the mid-season driver swaps Red Bull have made in their F1 history
Liam Lawson or Sergio Perez?
But just because Lawson missed out on an AlphaTauri seat, that doesn't mean he won't race next season with his reserve driver role meaning he could be the one to replace Perez if things don't work out for the Mexican driver.
Perez is once again in the spotlight after a "shocking", as his team boss Christian Horner put it, Japanese Grand Prix in which he twice crashed, was twice penalised, and even retired twice.
Asked if Lawson could slip into Perez's seat, Windsor said: "I think he could. Absolutely Liam Lawson would do a good job in Checo's car.
"But whether Red Bull would do that kind of depends on the furore it would cause in Mexico, ongoing contracts with Mexican sponsors."
But, he added: "Why do that if they could have him in the AlphaTauri? No reason really."
Instead, the former Ferrari team manager believes Lawson has a seat waiting him for at AlphaTauri when the team eventually parts ways with the Honda-backed Yuki Tsunoda.
"Would they want to keep him if they're not going to be tied to Honda anymore, and they're switching to Ford for '26? So in theory Liam's got a slot in some form or another I would imagine at AlphaTauri.
"And that's why as much as Red Bull I'm sure would love to sell off AlphaTauri for the right money to the right person, Michael Andretti for a billion dollars which isn't going to happen of course, if they do continue with it it's a good place to put somebody like Liam Lawson because he's too good not to put in the car. I'm sure that's what they think."
Read next: Revealed: How McLaren have made one second per lap difference from Bahrain to Japan