The promoters of the Russian Grand Prix have set a target of at least 30,000 fans with the event to take place in September.

Due to the COVID-19 pandemic all Formula 1 Grand Prixs this season have been held as "closed events", meaning no fans have been allowed to attend at any stage of the race weekend.
The point where fans can return to the grandstands has been a moving target for the sport's bosses as the situation continues to change, though the Tuscan Grand Prix at Mugello from 11-13 September had been highlighted as a possible race where a limited number of fans could attend.
But the Russian Grand Prix, set to take place two weeks after that, may well see a crowd at 50% capacity with 30,000 to 32,000 tickets on sale for the event.
"For three months we have not been engaged in ticket sales at all," Alexey Titov, the Executive Director of Russian Grand Prix promoter Rosgonki, told Motorsport.com.
"Now they are slowly resuming, taking into account the government's announcement that the race will take place, and with our recent announcement of the entertainment program.
"It is probably premature to talk about the current number of sold tickets. But the picture is more clear about general restrictions due to coronavirus situation.
"At the moment, we're discussing the figure of 50% of the total capacity of the Olympic Park – that is, our stands and the Olympic Park as a whole.
"This will mean that the maximum number of fans will be no more than 30,000 to 32,000."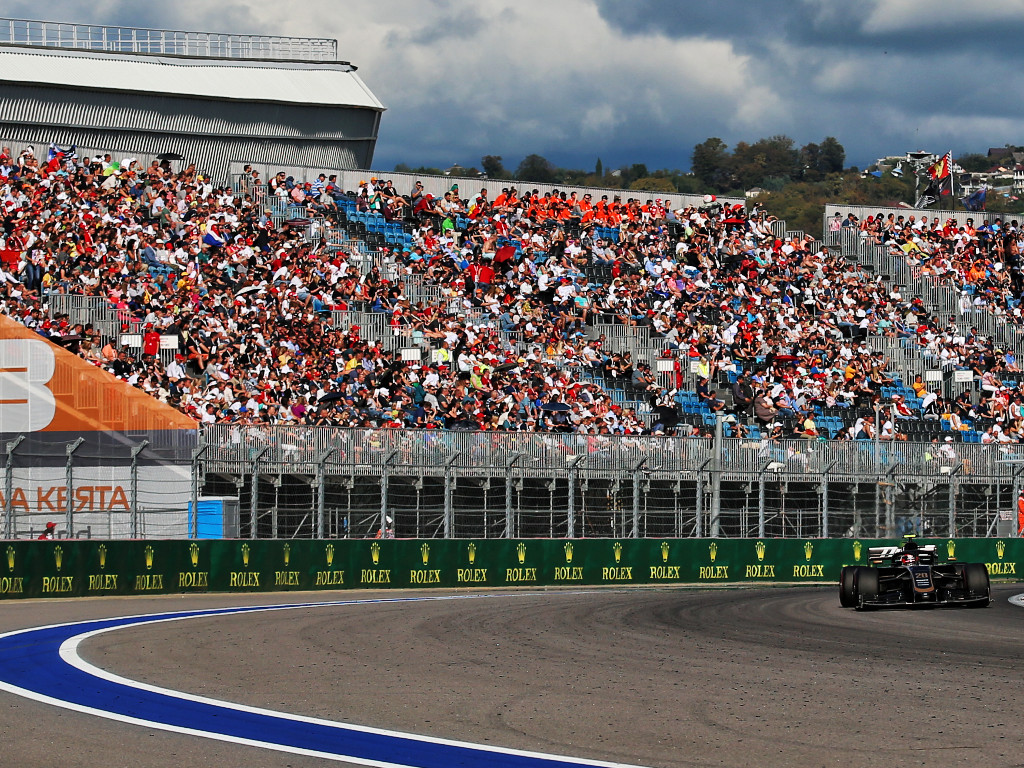 But for the safety of the F1 paddock, many extra activities from the old Formula 1 experience like pit-lane walks and autograph signings would still not be allowed at the Russian GP.
"This year, the grand prix will definitely not be a usual one," Titov said.
"Yes, we will have spectators, but there will be no events such as a pit walk. There will be no autograph sessions. In the near future, we will definitely announce how we will replace this part of the entertainment program.
"We have several ideas, the details of which we are now finalising with Formula 1, but of course there will be certain replacements.
"There will not be the usual press opportunities in the paddock, because the paddock will remain closed. The FIA coronavirus protocol will also apply here.
"From this point of view, the race in Russia will be no different from other races. Only difference is that the fans can come to the stands and cheer for their favourite drivers."
Follow us on Twitter @Planet_F1 and like our Facebook page.