Confirmed: 7,500 fans per day at Monaco Grand Prix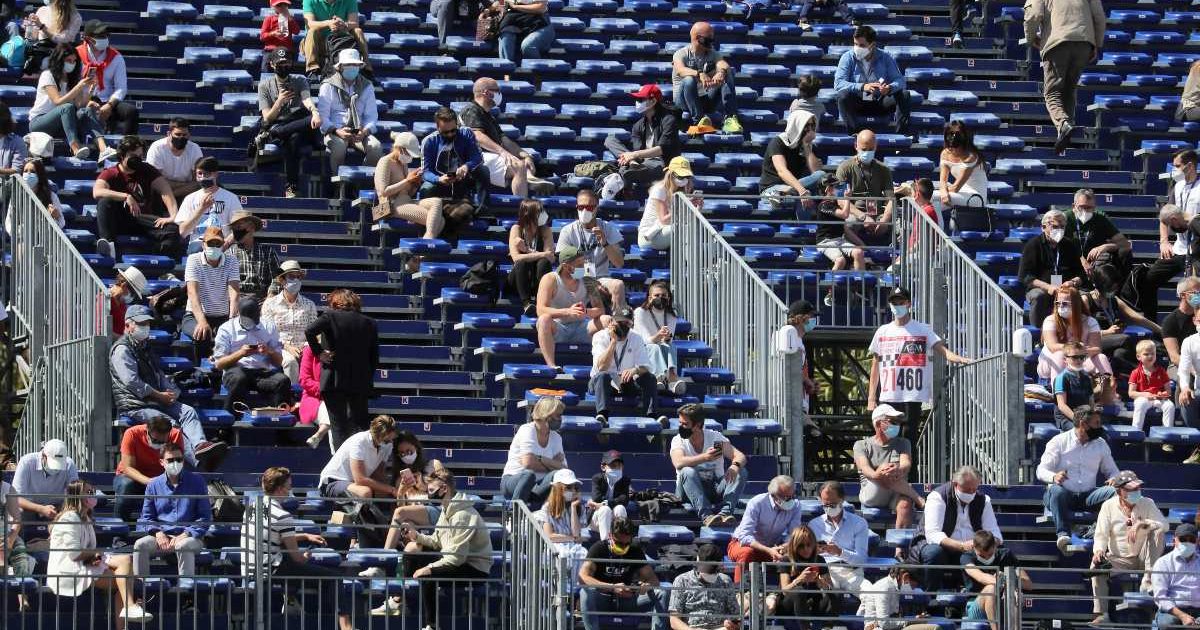 It has been announced that 7,500 fans will be allowed to attend each day of on-track action at the Monaco Grand Prix between May 20-23.
While the COVID-19 protocols put in place by Formula 1 since 2020 have allowed for a near-normal 2021 calendar to be put together, the virus continues to bring restrictions.
Only Bahrain has so far hosted a race with fans this season, while the Canadian Grand Prix scheduled for June has now been called off with the Turkish Grand Prix confirmed as its replacement.
The upcoming Spanish Grand Prix will though see 1,000 circuit members in the stands on Sunday, and then attendances are set to open up much further for the Monaco Grand Prix around the streets of Monte-Carlo.
The government of Monaco have confirmed that up to 7,500 fans will be allowed to attend on Thursday, Saturday and Sunday to take in practice, qualifying and the race.
3,000 fans will also be permitted on Friday when Formula 1 has a rest day, but the paddock remains open for other activities.
There are no restrictions on the countries from which people can travel from to attend the event, but they will be required to have taken a PCR test at most 72 hours before attending. Proof of a negative result will also have to be taken to the track.
Amazing news. Can't wait to see some of you in the grandstands for Monaco! https://t.co/mQ2kqENdWi

— Charles Leclerc (@Charles_Leclerc) May 4, 2021
The Monaco Grand Prix did not feature on the 2020 Formula 1 calendar due to the global pandemic, the first time 1954 that it had been absent.
Names such as Lewis Hamilton, Kimi Raikkonen, Sebastian Vettel and Fernando Alonso are among the veterans who have witnessed and created a plethora of memorable moments at this famous track, but this time around Alonso is feeling the pressure.
His adaptation process to different qualifying conditions has been an issue upon his return with Alpine, and the Spaniard feels that a poor performance in his home nation or Monaco would leave him in trouble for the race.
Monaco in particular is known as a venue where overtaking is extremely difficult.
"I need to get better and more comfortable with the car, especially in qualifying," he said, as quoted by GPFans.
"We had a good car [in Portugal] and I didn't perform on Saturday. If that happened in Barcelona or Monaco my weekend is very compromised.
"I cannot afford that and I will try to be more prepared next time because the race is a bit harder to overtake than in Portimão.
"The timed lap performance was there, it's more about the changeable conditions in quali. If there is less grip or more grip, if it is windier, whatever changes on track, I need to be ready and understand it quickly on the out lap. I don't have time to do more laps so they are things that I need to speed up."
Follow us on Twitter @Planet_F1, like our Facebook page and join us on Instagram!