A final farewell to the late, great Niki Lauda
Family, friends, Formula 1 drivers past and present, and thousands of fans have gathered in Vienna for the funeral of a motorsport icon: Niki Lauda.
The fearless three-time World Champion sadly passed away on May 20 at the age of 70, less than year since undergoing a lung transplant.
Tributes were paid throughout the build-up and the entirety of the Monaco Grand Prix weekend, with all 20 drivers donning Lauda's famous red cap on race day. Teams also customised their liveries, whilst Mercedes turned their halo red, as well as one of their stars on the car. The latter mark of respect will 'stay forever'.
At St. Stephen's Cathedral in Vienna, two big portraits of Lauda, plus six white candles and rose wreaths surrounded his coffin. His wife, Birgit, placed Lauda's iconic red helmet on top.
"He was an unpretentious, humble, shining star among the racing drivers," Toni Faber, the cathedral's priest, said during the sermon.
"He had a sense of humour, was true-to-life, target-oriented and no-nonsense."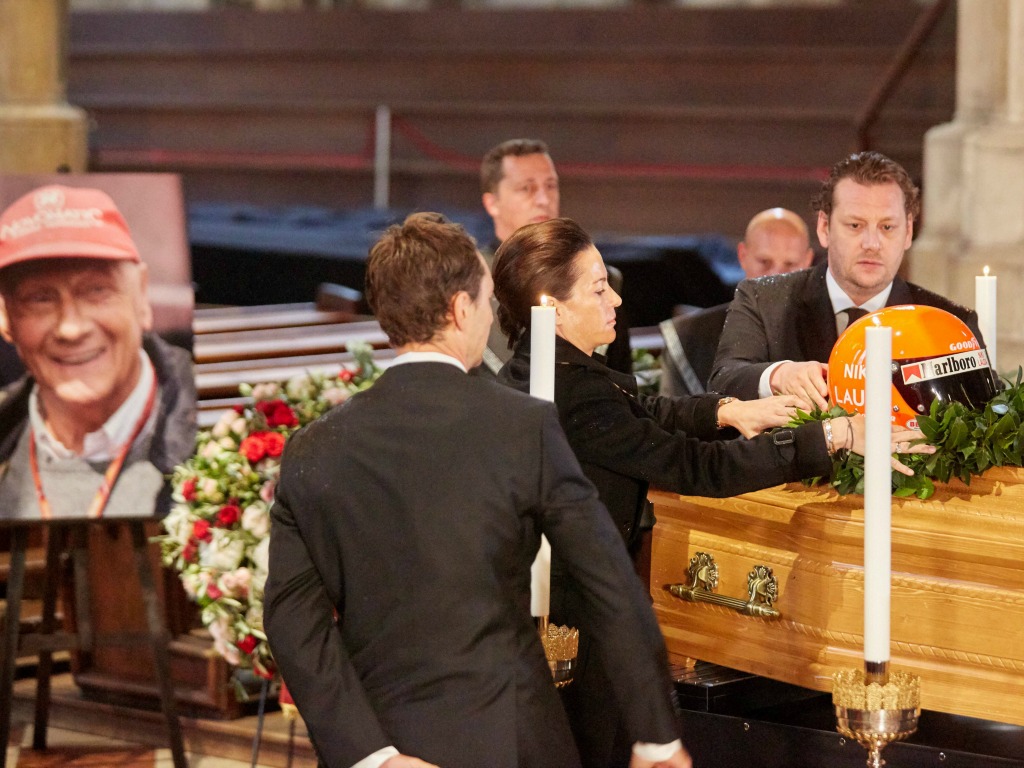 Before the service took place, fans were permitted to walk past the coffin and pay their final respects to one of the all-time greats of motorsport.
Formula 1 teams continued to pay tribute to Lauda, with Mercedes posting a touching video and reminding everyone of why he was just so special to so many people.
Give yourselves 10 minutes to watch this:
Ferrari, where Lauda claimed two of this three World titles, also said their final farewell.
#CiaoNiki pic.twitter.com/mEwDIjEBcZ

— Scuderia Ferrari (@ScuderiaFerrari) May 29, 2019
Formula 1 drivers past and present are due to attend a private Requiem Mass later on Wednesday with Alain Prost giving a reading from the Old Testament.
The likes of Lewis Hamilton, Toto Wolff, Christian Horner and Dr Helmut Marko are amongst those present.
We will miss you, Niki. Rest in peace.