What is Mercedes bringing to Formula One? 
The wait went on for the return of Formula one, alongside many other sports. This finally got the go ahead and we have continued to see some great racing, including strong performances yet again by Hamilton at Silverstone and Hungaroring.
The Return of Racing and No Deposit Offers
Formula One betting fans have had to be as creative as the FIA in terms of staying entertained (think virtual reality), and this has been largely fulfilled by online casinos. Even Canadian no deposits have helped fans of Mercedes F1 driver Lance Stroll stay ahead of the curve during the pandemic.
The good news is that these opportunities are still plentiful which means it's possible to pick up a number of no deposit offers and enjoy risk-free gaming at the top casino sites. Moving back to the upcoming race and this is one that has been a great hunting ground for Mercedes and they will again be expecting another big race victory.
Winning the constructors championship six years in a row and two teams of all-star drivers with Nico Rosberg, Lewis Hamilton, and Valtteri Bottas, Mercedes has been looking absolutely unstoppable for quite some time. The lead driver in Hamilton is now catching up to Schumacher's Grand Prix victory record of 91, now sitting at 86 himself, with 65 of those being at Mercedes, but what has made the team so strong?
The Cars
The recent race in Hungary has provided one of the many great examples for the success in the team as despite the very wet conditions both cars seemed to be stuck to the ground showcasing the incredible engineering within the team.
Although there had been problems like had been seen last year with Ferrari being faster, Mercedes through great car design all around and brilliant driving were able to consistently perform well and with regulation changes by the FIA this year the cars are looking much better than the competition with the Hungaroring showing just how much faster the Mercedes team is than others on the grid right now.
🔜🔴⚪🔵 pic.twitter.com/eW6vKOeK03

— Mercedes-AMG F1 (@MercedesAMGF1) July 26, 2020
Lewis and Valtteri 
It's difficult to talk about the prowess and success of Mercedes without mentioning the two drivers. Although Lewis often takes the spotlight both have said that the harmonious relationship between the two is extremely helpful to putting up the big performances they do.
Individually both perform extremely well on their own too, Lewis bringing the consistency every single year and showing what he can do in optimal conditions putting up fastest lap times, and even in suboptimal conditions by stretching how far he can take his tires.
Valtteri is no slump himself, despite not putting up as many wins as Hamilton, he is just as consistent with both a third place and a second place finish in 2017 and 2019 respectively for the drivers cup, he may not be the fastest driver on the grid but he can certainly do enough to help his teammate put up the big numbers.
The Mercedes Crew
As the saying goes it is a team sport after all, and both drivers have been very focal about how successful a good crew has made them – with constant innovations from the engineering team to the solid performance on track from the pit crew and the work put in every weekend.
The six constructors championships are a perfect representation of this hardwork and heading into the next few years where the FIA have imposed a number of rule changes this season and moving forward, which may be of a big benefit to teams like Mercedes, and with such a strong start it's all good signs from here.
The current season is set to run a little shorter due to the pandemic that saw cancellations and postponements at the end of March, but there's still plenty of time for Mercedes to continue showing the strong performances they have been – both Hamilton and Bottas currently sit at the top of the standings with performances expected to continue.
Bottas is feeling confident heading in too however, in a recent interview he stated "I believe in my ability to fight him, that's the big challenge for me" and that F1 can change quickly – he already put up a podium finish at the start of the season and there's no reason he can't again, especially after such a strong showing and recovery at the Hungaroring.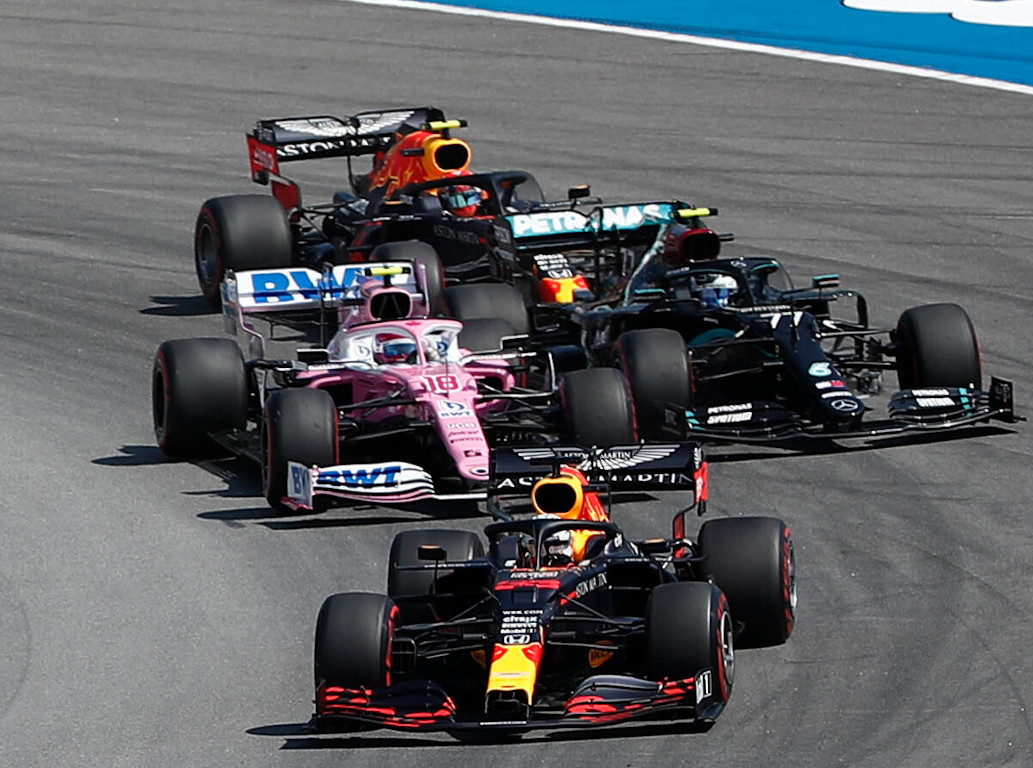 There are others who have noticed Mercedes dominance too as recent news around the dispute between Renault and Racing Point continues with Renault accusing RP of using Mercedes intellectual property, namely in the brake duct design. It has also been suggested however that copying or imitating is a large part of F1 however, but may go some way into describing how Racing Point have looked as strong, and as fast as they have so far.
The dominance is looking set to continue too with both Hamilton and Bottas having renewed their contracts with the F1 team, but there may be some future changes on the horizon as Toto Wolff has again confirmed that younger George Russell is still in the long term plans for the team, despite another season spent at Williams.