'A lot easier for Max Verstappen to retain the title than for Charles Leclerc to win it'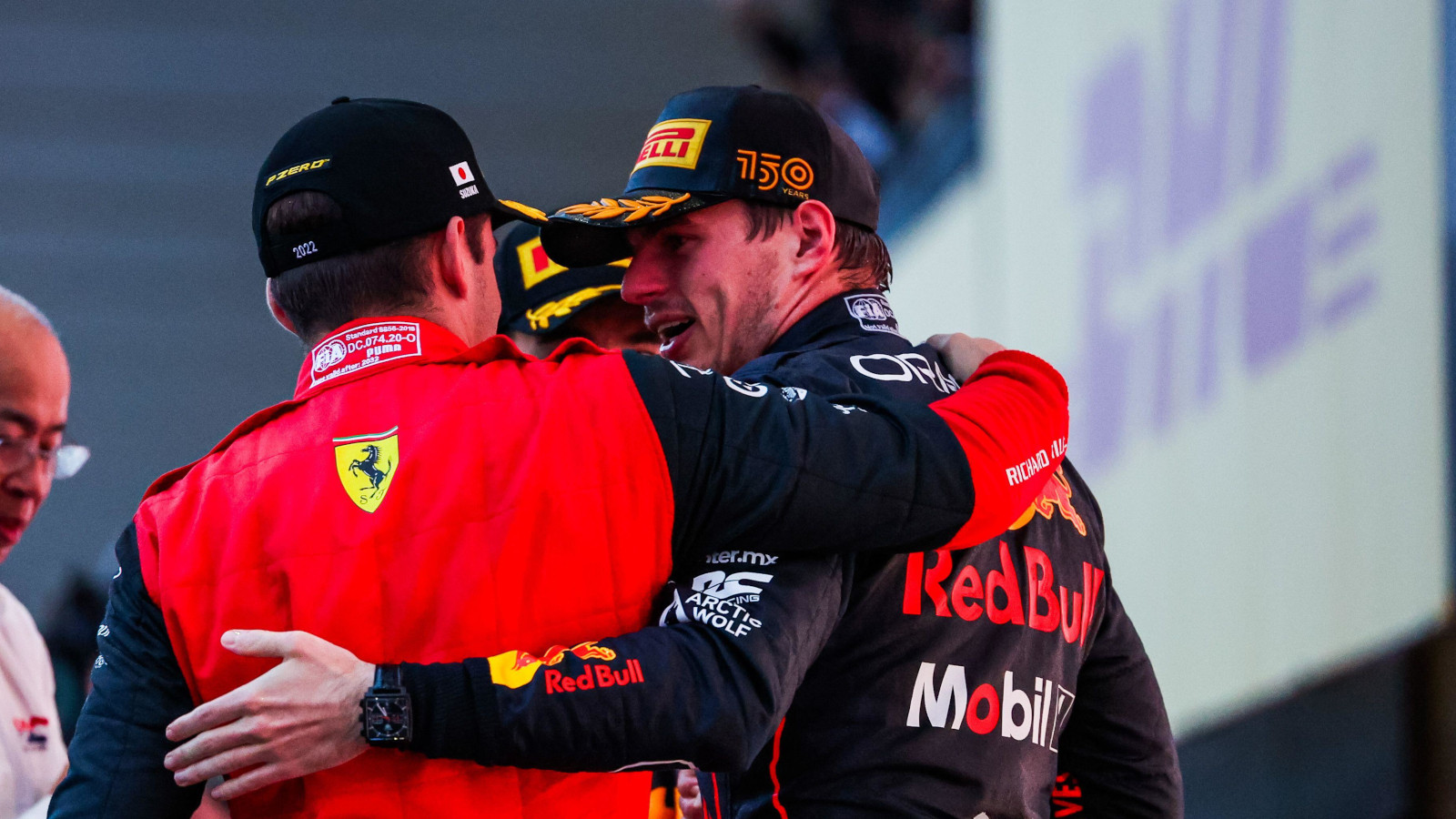 From experience, to pressure, to a team that knows what the driver needs, Juan Pablo Montoya believes Max Verstappen has a better chance of retaining the title than Charles Leclerc has of winning it.
Last season, the first using the brand new ground effect aerodynamic cars, Leclerc emerged as reigning World Champion Verstappen's closest rival.
Closest by virtue of his runner-up finish in the standings, not so much the actual performances or results.
With the Ferrari driver's title challenge, which began with two wins in the first three races, all but over by the summer break, Verstappen romped unchallenged to a second title and wrapped that up with four races to spare.
Montoya reckons he'll do it again this season.
"I don't think Charles is on the same level," he told Motorsport.com.
"I think Charles is a very good driver, but Max has more experience. Max has also won more races and has already won a few championships, so there is much less pressure on it.
"That makes it a lot easier for Max to become World Champion than for Charles, who is still going for his first title."
PlanetF1.com recommends
Red Bull set to announce Ford power unit partnership after media leak
Exclusive: Sebastian Vettel given extra time to decide on future as GPDA director
F1 pundit on why Charles Leclerc is under more pressure than Max Verstappen or Lewis Hamilton
Montoya weighs in on their respective team-mates
Leclerc also faces two threats when it comes to a title quest, Verstappen and his own team-mate Carlos Sainz.
While Verstappen is undoubtedly Red Bull's number one driver and, according to Montoya, better than his team-mate Sergio Perez, the Ferrari team-mates are both capable of beating the other on any given Sunday.
"To be honest," he continued, "I think Carlos Sainz can also do a great job if he has a good feeling in the car. If you look at the last year with the old cars, Carlos was regularly in front of Charles.
"So it largely depends on how comfortable a driver feels in the car. For example, Max was not completely comfortable in the car at the beginning of last season, but Checo was able to handle it well.
"Checo was a few times faster than Max, but is he also a better driver than Max? Not really, if I'm honest.
"He is a very good rider, but he is not on Max's level. It was just that he had a car that suited him well, and Max not so well.
"And that's where the team comes in."
'Red Bull know exactly what Max needs'
Last season Perez complained more than once that Red Bull's upgrades were going away from him, the Mexican driver saying they suited Verstappen better.
Red Bull denied this, insisting the only upgrades they made were to make the car lighter and faster, not to favour one driver over the other.
But, as Montoya points out, the teams knows what Verstappen needs from a car and they're happy to give it to him.
"Red Bull know exactly what Max needs and how to make the car better for him," he said. "And that's what I like so much.
"Red Bull has always been very good at making progress with a car. They know how to develop a car. Just like Mercedes. If you look at how those two teams can develop their cars and compare it to the rest of the grid, they are really on a different level.
"Last year Ferrari clearly had the fastest car at the start of the season. But during the year they find three tenths and Red Bull and Mercedes one second. Mercedes was probably closer to Ferrari towards the end of the season than Ferrari was to Max and Red Bull."